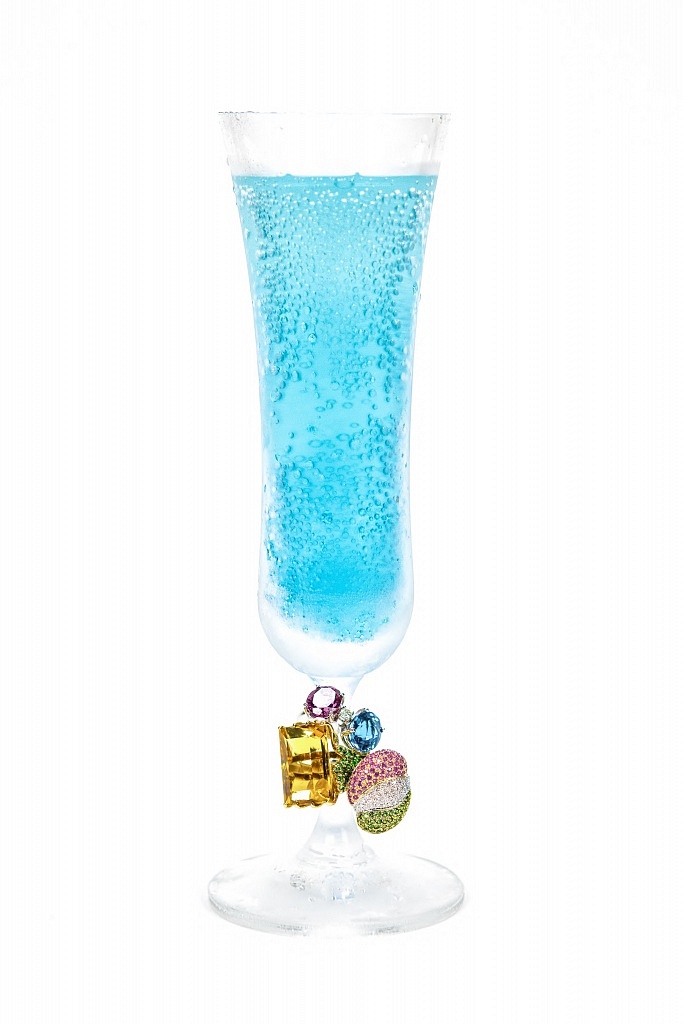 Statement jewelry and sophisticated sparklers in stunning shades and shapes epitomize modern luxury.
PERFECT COMBINATION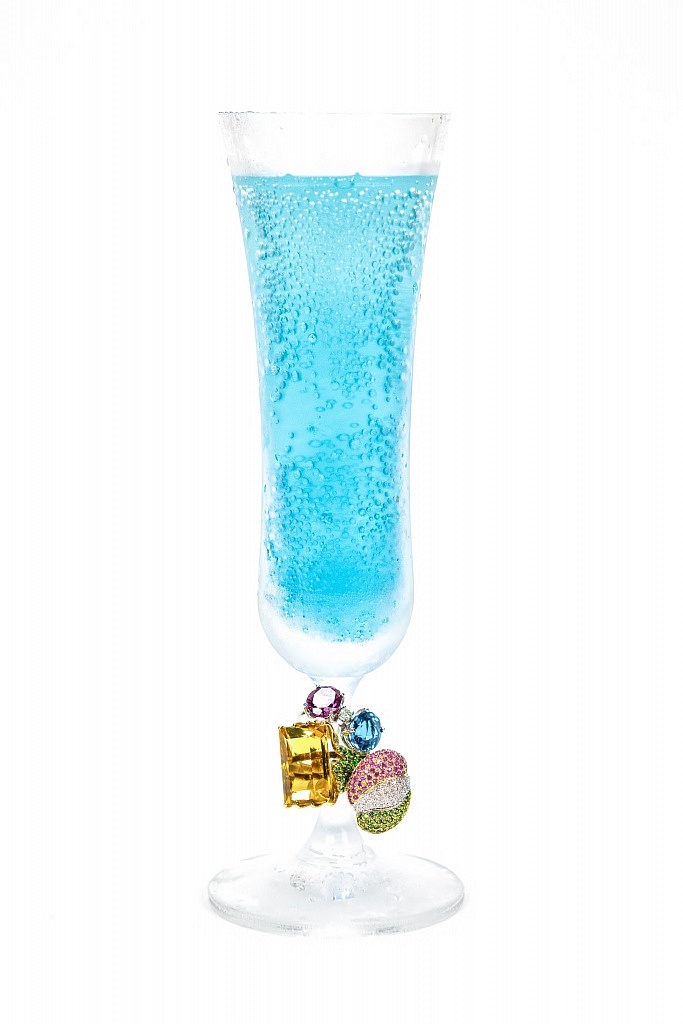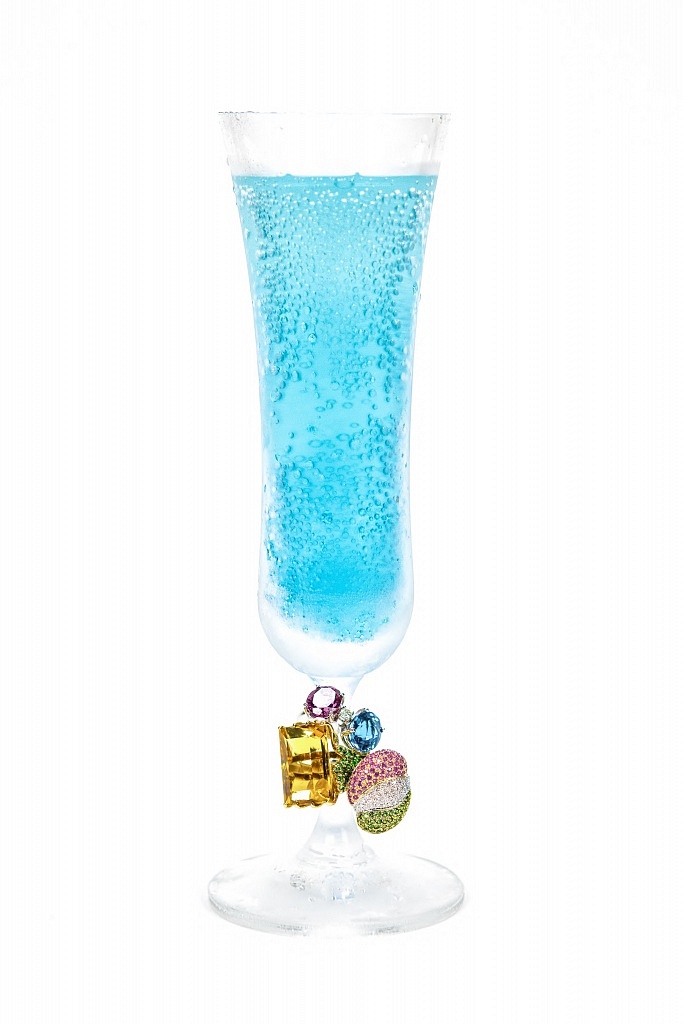 'Blue'
30 ml Empire London Dry Gin
30 ml Manille Liqueur de Calamansi
15 ml elderflower syrup
10 ml lemon juice
5 ml blue curacao
Sparkling water
Pour blue curacao into the bottom of a flute and add cold sparkling water. In a shaker, add the rest of the ingredients and shake with ice. Strain into the flute.
PRECIOUS PASTELS
Soft hues and contemporary motifs make for feminine pieces that go well with any ensemble.
'Green'
45 ml El Hombre Silver
90 ml El Hombre Margarita Mix
In a shaker filled with ice, combine ingredients and shake. Strain into a salt-rimmed margarita glass.
ON THE ROCKS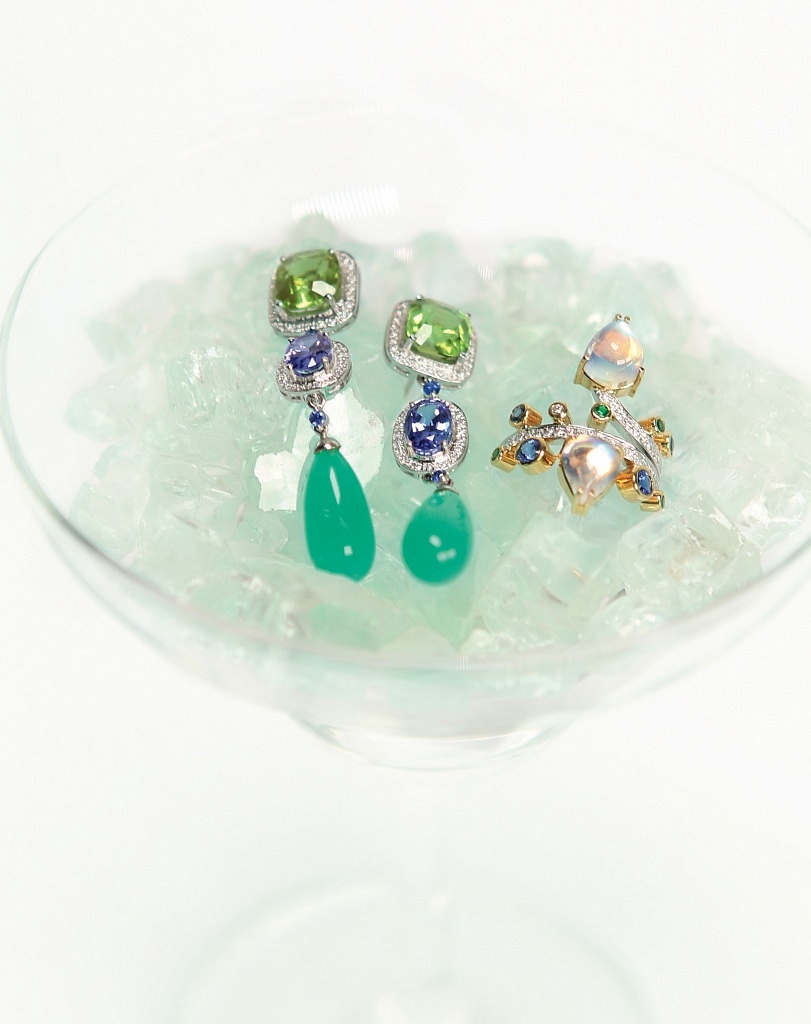 It's crystal clear that colored gemstones and imaginative designs truly reflect a woman's beauty and elegance.
INTO THE MIX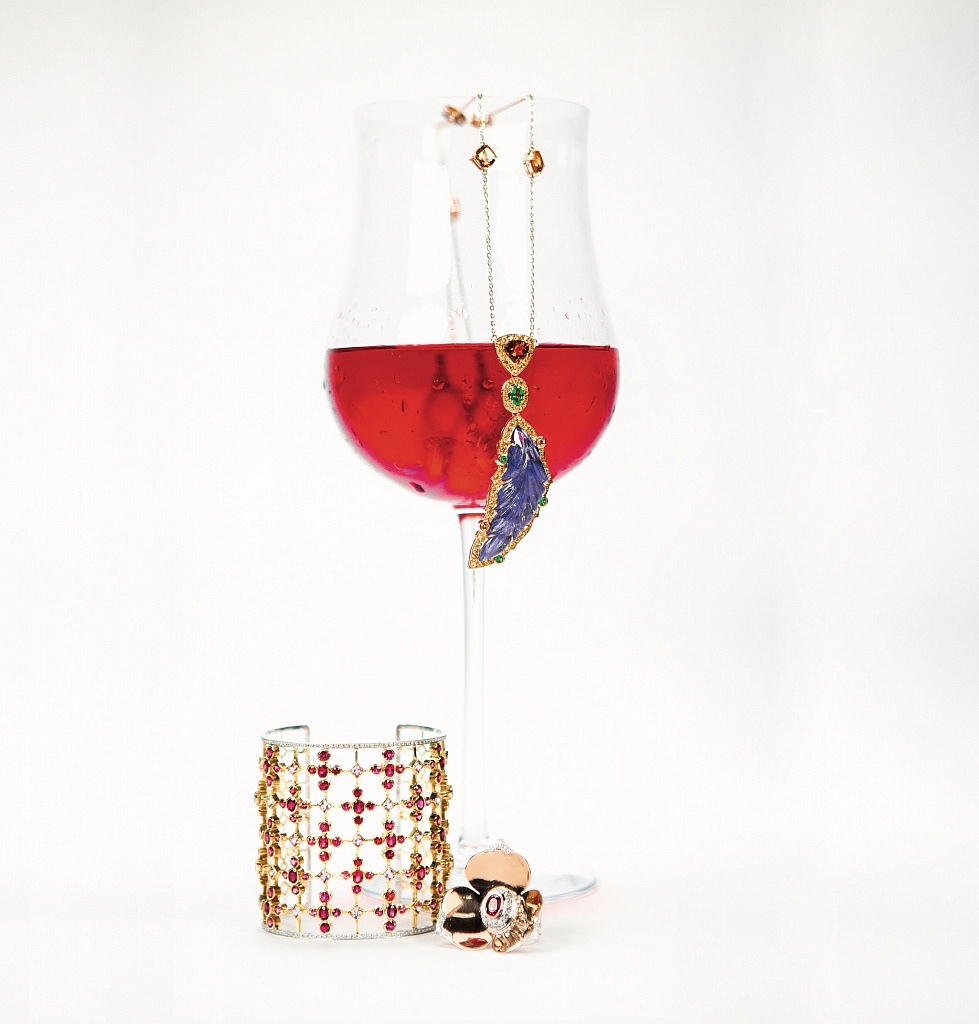 Quench your thirst for rich colors and opulent styles, with bright gems and distinct patterns inspired by nature or by bygone eras.
'Red'
30 ml Dragonfire Dragon Fruit Wine
15 ml Manille Liqueur de Dalandan
20 ml strawberry syrup
10 ml lemon juice
Sparkling water
Shake all ingredients (except sparking water) in a shaker with ice and strain into a glass with ice. Top with sparkling water.
SWEET BLEND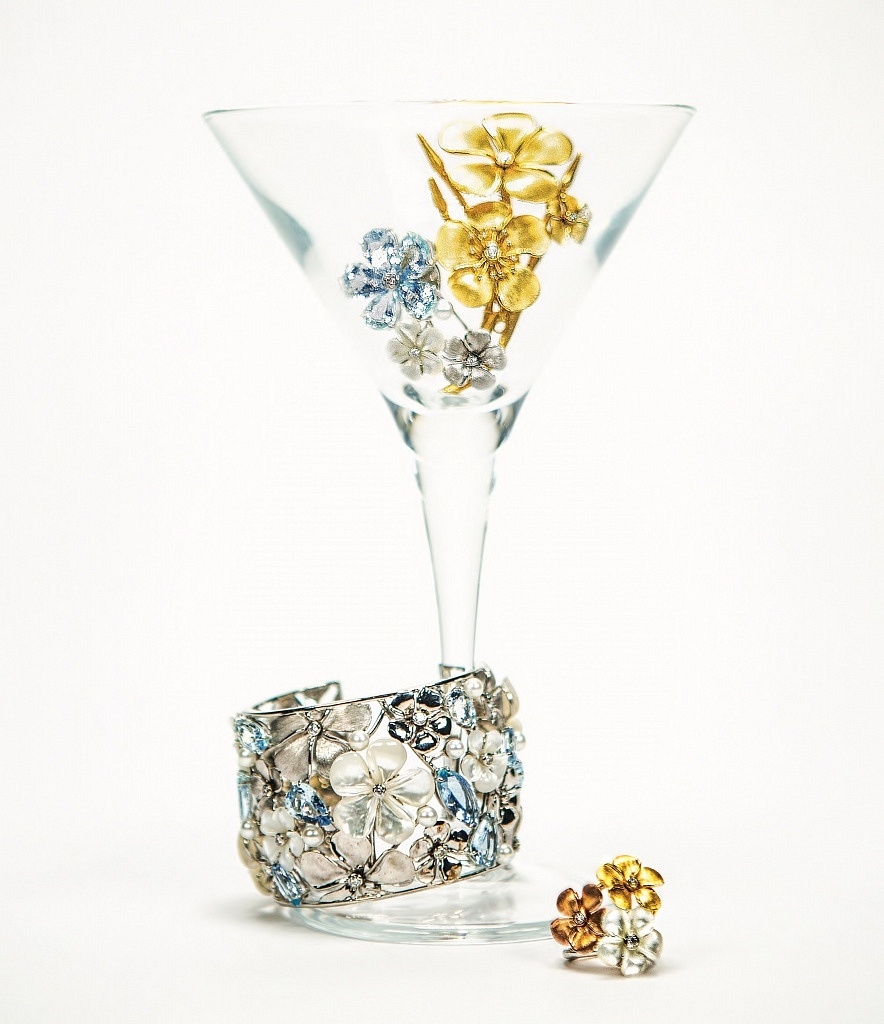 Floral motifs should be at the top of your list this sunny season, made more fun with bigger proportions, mixed metals, and layering
TIME TO SPARKLE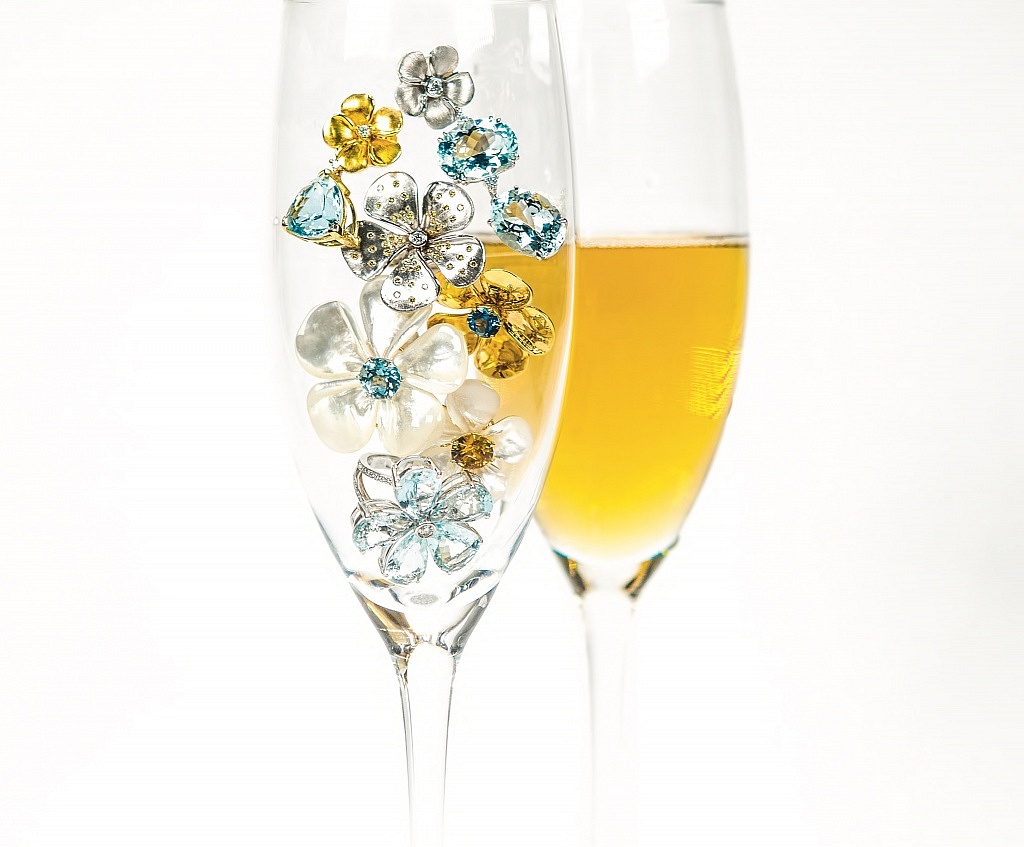 Floral classics get an update, lavish and at the same time practical and wearable. Invest in convertible pieces that you can wear from day to night.
'Yellow'
15 ml Old Captain 5 Rum
30 ml Vigan Basi
15 ml sugar syrup
10 ml lime juice
Shake the ingredients with ice and strain into a flute glass.
Where to buy
AUM by Paul Syjuco L/G TriNoma; Basement Arcade, Peninsula Manila; www.paulsyjuco.com
Destileria Limtuaco available at leading supermarkets, Kultura, select convenience stores, or online at liquorexpress.com
Jul B. Dizon Jewellery G/F Edsa Shangri-La, 2/F Peninsula Manila, simbolo.com.ph
Kristine Dee Jewelry tel. no. (0917) 895-0816
Photographs by Myk Yco
Cocktails courtesy of Destileria Limtuaco