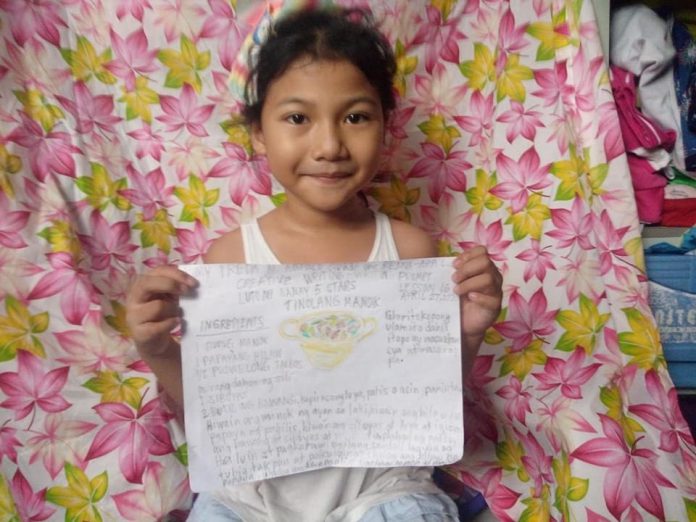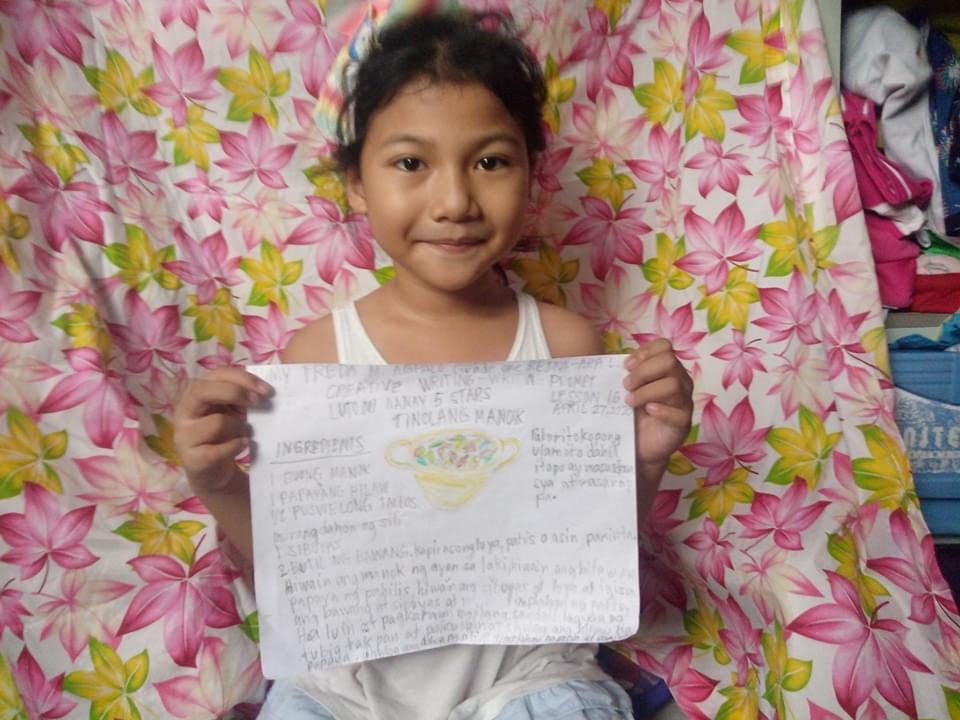 The suspension of classes to protect students from the virus outbreak did not deter educator Antonio "Jaton" Zulueta from pursuing his vision. The 35-year-old founder and executive director of AHA Learning Center, a free after-school program for public school students, opened online classes through Facebook Messenger in late March. Dubbed Eskwelang Pamilya (EP), it aims to engage parents as teachers for their children.
Zulueta explains that the disruptive nature of the extensive community quarantine (ECQ) brought a lot of anxiety. "Parents needed an activity for their kids that brought a sense of normalcy," he says. Seven weeks into the ECQ, some 9,000 families nationwide had enrolled in EP, and the community has been growing by nearly 2,000 households a week. EP was likewise able to recruit 50 volunteer teachers.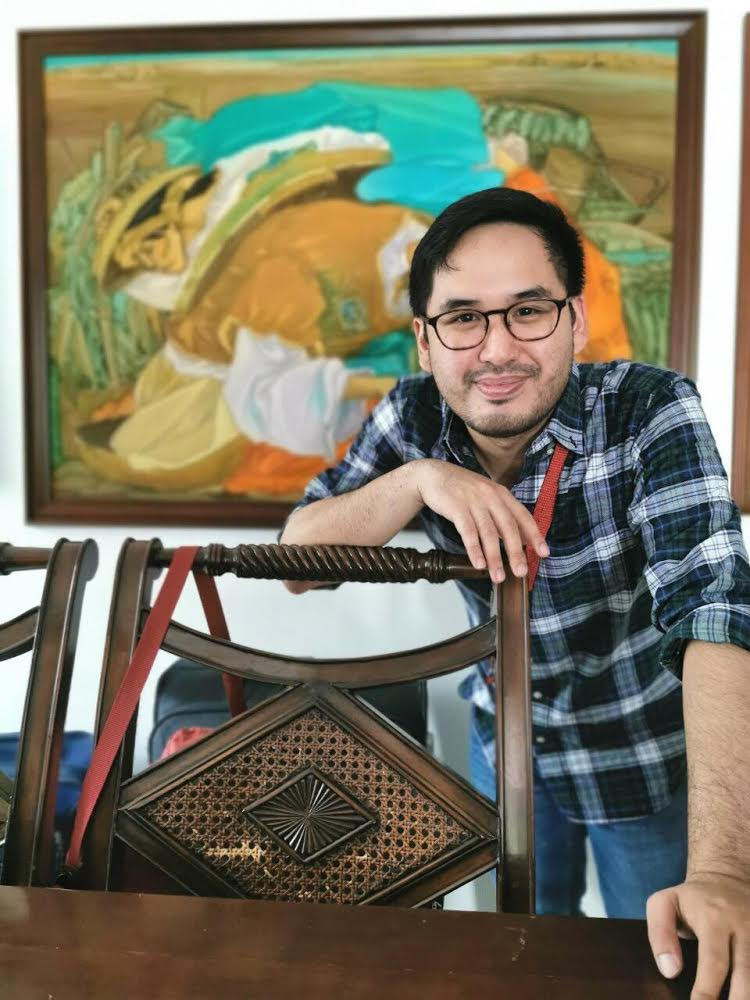 Zulueta started AHA Learning Center in 2009 while working for the family business in sales and distribution of premium salon products. Deep inside, he felt his life's purpose was to teach underprivileged children to improve the quality of their lives. The first AHA Learning Center was established in Makati, targeting children who struggled with their grades despite their intellectual potential. AHA Learning Center offers tutorials on practical Mathematics, basic English and values formation. Two years ago, he decided to work full time for AHA and ventured into partnership with San Miguel Foundation to open another AHA Learning Center in Tondo. AHA's enrollment has since reached over 3,000 students in its community centers. Students have reported over 60 percent progress in Mathematics and 95 percent improvement in character.
For the impact of his work, Zulueta merited the Ten Outstanding Young Men of the Philippines 2018 award and the Obama Leader 2019 for being a change maker.
However, the closure of schools until September nearly put a damper on AHA Learning Center's efforts. Not wanting to lose the students' momentum, Zulueta consulted the mothers of AHA's students. The parents expressed the need for continuous learning for the children. Taking advantage of Facebook Free, he devised a home-based program, "Eskwelang Pamilya: An Education Intervention Built for Lockdown." To create awareness of learning through the Messenger app, he approached celebrity influencers such as Jasmine Curtis-Smith, Bea Alonzo and Janine Gutierrez.
EP started with a staff of seven teachers who worked with 350 households from the AHA community. The public school students are divided into chat groups according to their ages. The schedules of their lessons were posted so they could log on four times a day. In the past seven weeks, AHA has developed 400 microlessons on wellness, writing and reading prompts.
AHA's standard visual approach (using drawings and pictures) to teaching was now based on messages and chats. "If we only had words, what could we do? I recalled that if books could take us to many places, couldn't text do the same?" says Zulueta.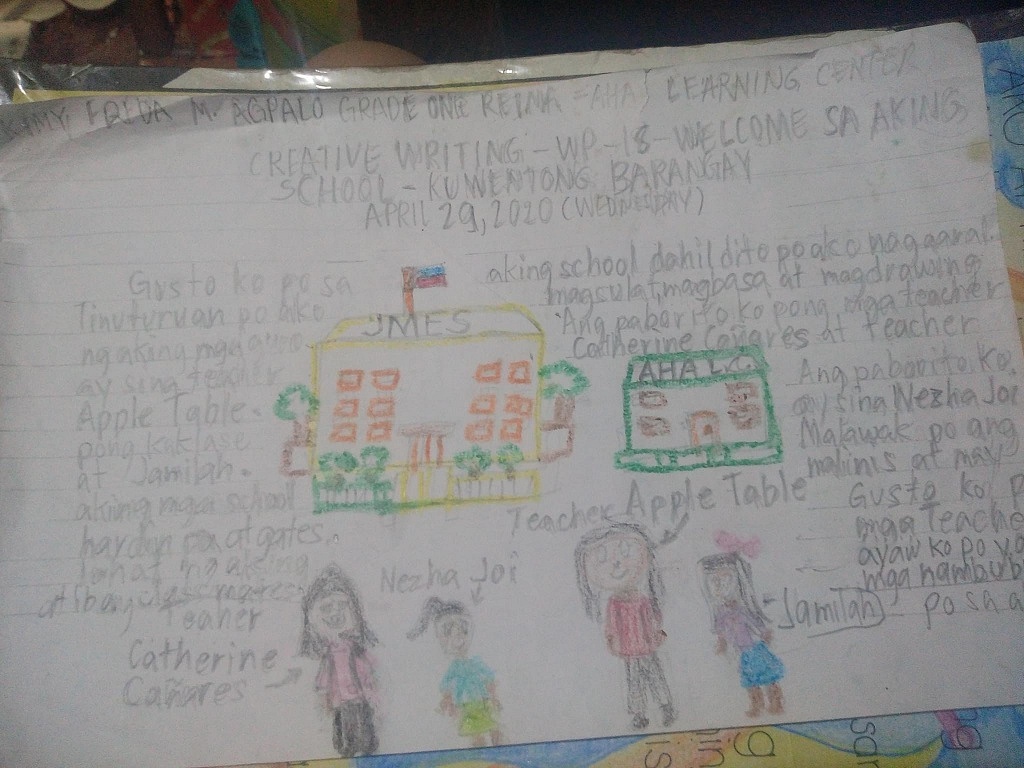 Despite the text-based approach, the program has been growing through the power of social media and partner non-government organizations (NGOs). "We train NGOs to use our program so that they can teach their communities. Most who enrolled are teachers instructing their students," says Zulueta.
The educator says his biggest learning experience has been about taking risks. He recalls that at the start of the ECQ, well-meaning friends discouraged him. They advised him to use the time to address the organizational problems of AHA, develop more sustainable educational content or engage in fund-raising. AHA also faced another challenge—an exodus of half of the teaching staff, who fled to their provinces.
Zulueta credits the mothers for making the program thrive. "Mothers of public school children are enthusiastic. They appreciate the value of education. They love their children so much that they'd do everything for them. The mothers sat down with the kids throughout their lessons and made sure they finished their work," he says.
As the word about Eskwelang Pamilya spread, doctors volunteered to provide free medical consultations through chat groups from Monday to Friday from 4:30 to 5:30 pm. "Since the families couldn't go to hospitals at this time, the doctors send prescriptions online," says Zulueta. The medical chat group assuaged the families' fears about COVID-19. The doctors assured them that common coughs, colds and flus could be addressed with over-the-counter medication. The daily interaction with medical experts made parents more conscious of proper nutrition, hygiene and sanitation, and more appreciative of the service of healthcare practitioners.
Zulueta adds that the students have been touched by the stories of bravery of medical front-liners. Many of the shy students have learned to express themselves by writing thank-you notes to doctors and nurses.
Mothers conveyed their gratitude to EP, as conducting lessons with their kids gave them comfort and joy during this challenging time.
What started out as a program to help families ride through the lockdown is developing into a new educational platform. "We learned that a small group can reach many through the creative use of social media. You can create interesting ways for learning," Zulueta says.
Two companies have included EP in its human resource program. The HR departments send the link to the employees to start their chat groups. As of this writing, Zulueta is in talks with an institution to expand the program's reach exponentially, even after quarantine.
Photographs courtesy of AHA Learning Center