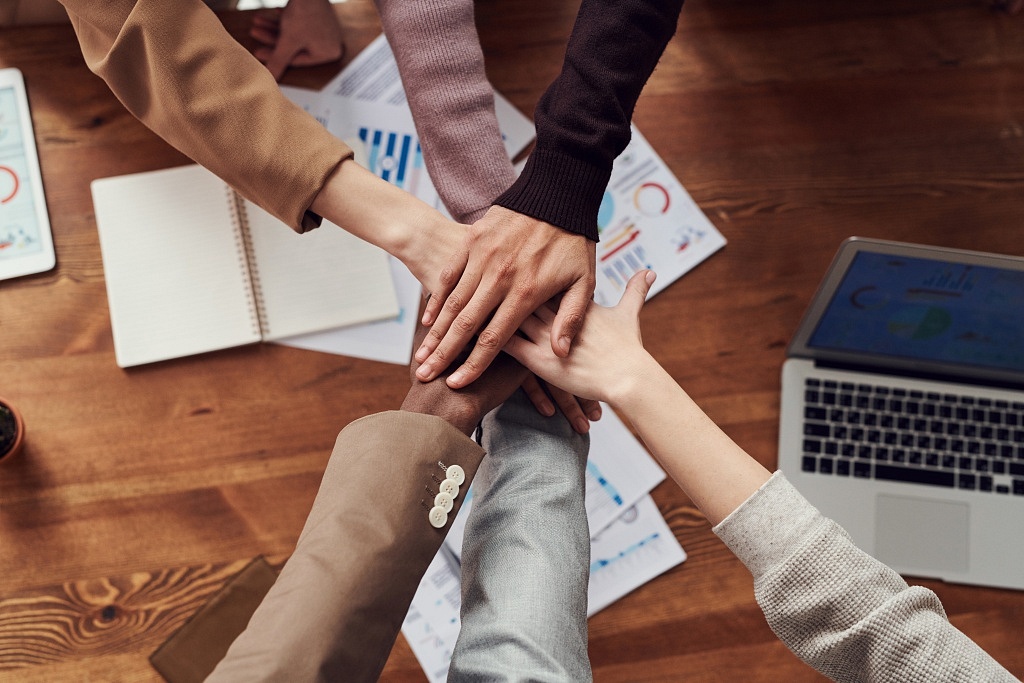 Wednesday, June 20, 2019 started as a rather typical day for me at work. I had started off with my paperwork, checked my email, and then proceeded with my meeting with our security service provider when midway through, my husband Benny came into the conference room and announced that there was a fire in our Destileria Limtuaco office.
We all quickly left the room and vacated the building. We could see and smell smoke in the lobby on our way out.
As we were doing a headcount of everyone in the office and plant, our purchasing manager approached me and introduced our supplier, Samuel Go of G Plast Trading. He was transacting business at our office and when he heard of the fire. He asked me if we would like him to call his colleagues in the volunteer group. Without batting an eyelash, I said, "Yes, please," and in 15 minutes, his colleagues from two volunteer groups, Firecontrol 7 and the Association of Philippine Fire Brigades, arrived with fire trucks. He also called their fire chief, Sherwin Hsu Lim, who personally came, and together with Samuel Go and Chrisphil Olaez, worked the fire equipment themselves after sending more manpower to respond to the fire.
My good friend Evelyn Thai of Primer Group called me to say that RAHA and Pureforce Radar also sent reinforcements and were represented by fire chief Ronan Li and volunteer Ivan Livioco. Benny's friend, veteran volunteer fireman Tony Lim of Chinatown volunteer's fire brigade, was in Mall of Asia, and he took the LRT so he could get to our office ASAP and assist us.
Within the next few minutes, more fire trucks arrived, for a grand total of 23 fire trucks both from both government and volunteer groups. The main fire trucks that worked on both sides of the building were the first ones to arrive on the scene: New Village Volunteer Fire Prevention Unit, Inc. and Masambong Fire Station. It was like a queuing system, as the fire trucks arrived one after the other, each ready to support the fire truck ahead of them, be it with equipment, manpower, or water supply, regardless of affiliation. And though it was a stressful situation for everyone, it was also a truly touching experience—proof that the spirit of bayanihan is very much alive in our country. We felt truly blessed to be a beneficiary of this spirit, courtesy of the men and women who risked their lives, and gave their time, effort, and expertise to save lives and property of people they don't know from Adam.
The fire was quickly put out and contained. The next battle was to get rid of the smoke. By 1 pm, a "fire out" was declared and we all heaved a sigh of relief. I thanked God for sending his guardian angels to help and guide us throughout the fire.
On behalf of the management and staff of Destileria Limtuaco & Co., Inc and Asian Dragon Magazine (which holds office in the same building), we sincerely thank following fire brigades, both government and private (volunteer) firefighters, for swiftly responding to the fire alert, and for being such a big help to us and our community:
Government
La Loma Fire Station #22- Jimmy Villanueva
Baesa Fire Sub-Station
Agham Fire Station NCR #3
Quezon City Fire Station #23
Frisco Fire Sub-Station (23)
Quezon City Fire Station #34/NCR 34- Agham Fire Station
Malabon Hulong Duhat Fire & Rescue–Jerry Villar
Fire Control 7- Caloocan Central Fire Station
Masambong Fire Station–Manuel
Caloocan East Fire Station- Gerald Dela Cruz
Arzon Investigation – Q.C. Hall – SPO3 Mondia
Tondo Manila Fire Station
Volunteers
Talayan Filipino Chinese Fire Brigade–Rommel Ngo
Talayan Water Trunker
New Village Volunteer Fire Prevention Unit Inc.–Sammy Co
Rosita Soliman Foundation Volunteers
Transcend Fil-Chi Volunteers Fire Brigade Association Inc.–Dennis Sinang
Team Network Fire & Rescue Department–Karen Andrade
Concepcion Pumper Malabon–Reynald Perez
LPGMA Volunteer Fire Station–Jeff
ABC Fire Volunteer Inc.–David
Cathay Industrial & Mill Supply Inc. Volunteers–Ysmael Duyan
Quezon City Fil-Chi Volunteer Fire Brigade Association–Anthony Paguio
Dynamic Alliance–Nixon Co
Looking at the positive side of things, everyone in the organization saw the value of regular fire drills, because a fire can hit you anytime, without warning. When I thanked Samuel Go for being our guardian angel, he said, "I'm more amazed at your employees, that they were able to keep their presence of mind, evacuating the facility in a calm and orderly manner, even witnessing heroism from some of them as they tried to contain the fire, even if the smoke was thick on the floor."
I am very thankful for and felt mighty proud of our Destileria Limtuaco team and all our employees (including our subsidiaries and affiliated companies). I truly appreciate and was deeply touched by the heroism of some our employees, which I personally witnessed. It was also a good opportunity for us to discover who among our people displayed leadership, courage, bravery, selflessness, and special qualities that we don't normally see, except in the face of crisis and adversity.
Having gone through this stressful experience has taught us a lot and earned us a wealth of experience, both as individuals and as a company. We come out wiser and more prepared to face unexpected situations in the future. As they say, "When God gives you lemons, make lemonade."
Photograph courtesy of www.pexels.com