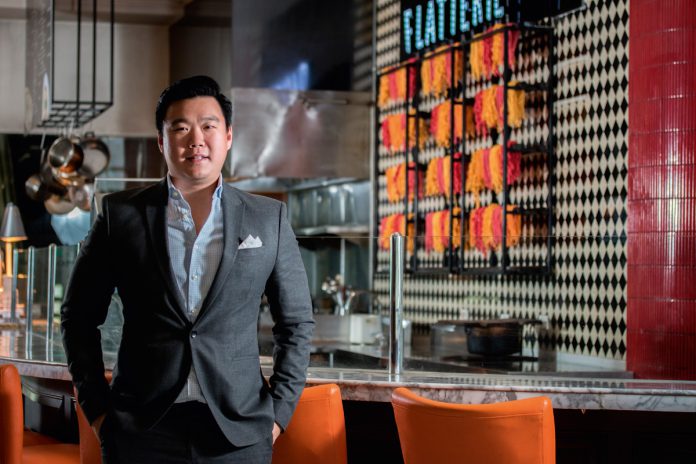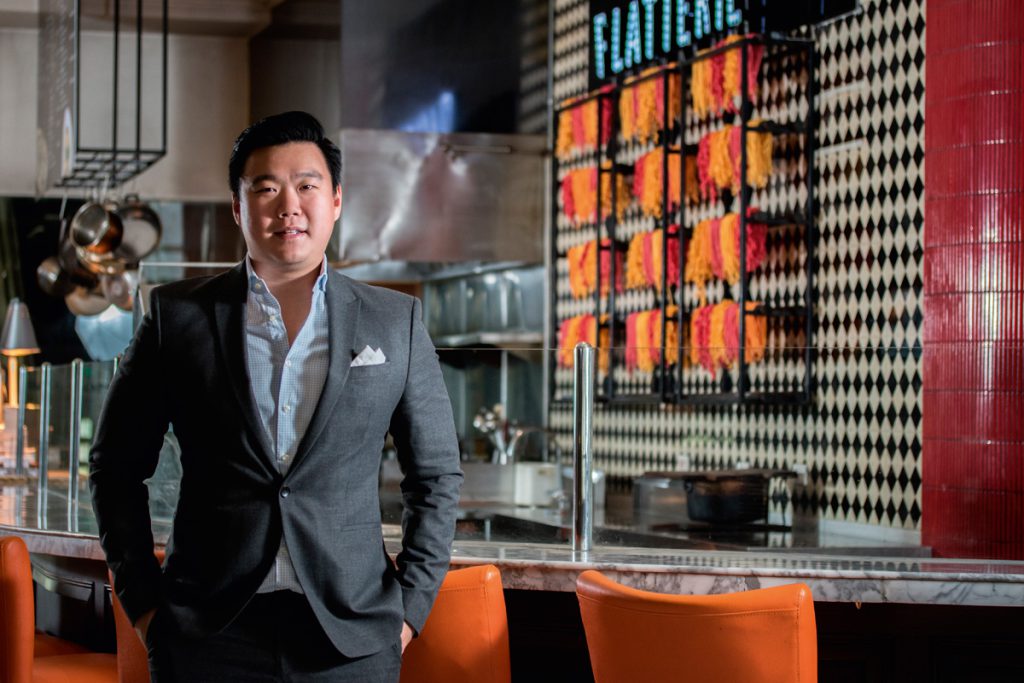 "My name is always a conversation starter," says Eric Dee. "I am the eldest of four kids who are named Eric, Eric, Erika, and Erica. Our second names are different," he explains.
the Dees have come to expect the inevitable confusion, and to patiently deal with explaining who is whom. The patriarch is Enrico "Rikki" Dee, company CEO and the man behind some of the country's most successful food ventures. He and his wife, Elizabeth "Beng" Dee are parents to Eric Thomas, Eric Enrico, Jr., Erika Elizabeth, and Erica Therese.
FGC is one of the more successful food and beverage companies in the country. Their portfolio includes a number of popular and well-respected brands, some of which are Michelin-starred. These include Mesa, Sunnies, The Food Hall, Flatterie, Hook, Pound, Llaollao, Tim Ho Wan, Tsuta, Kam's Roast, FOO'D, Hawker Chan, Bench Café, Maisen, Cerveseria, Mangan, and Global Link. At present, the company operates more than 200 stores spread across 15 brands, food courts included.
Dee's parents are legends in the local restaurant industry. They opened their first restaurant 35 years ago. "I grew up in that restaurant," he muses. "Dad was taking orders and mom was the cashier." From a young age he was made aware of what their business was about; he would tag along when the cook went to the market, and the waiters were his friends. "I was literally born in a kitchen, not knowing that I would love it eventually."
Working was something Dee knew he needed to do. From a young age, he was taught by his dad that working was part of life, so he had to learn how to work. It's a lesson he is very thankful for. Summer jobs were part of his growing years. "Flipping burgers, frying fries, cashiering—I've done all that," he says. It was the same even when he was studying in the US; every year he would go and work for a different restaurant.
Dee finished International Business Management at Menlo College in Atherton, California. He spent some years working as a general manager for a restaurant group in San Francisco and for a hotel in Kuala Lumpur—the youngest person to fill both posts. When told his son was successful, Rikki Dee's reply was, "Of course, you have to be." The younger Dee good-naturedly calls it "tough love." He knows that "dapat lang" actually translates to "good work." He says, "My dad expects me to fill in very big shoes, so for me to be good at anything, even as a waiter, was a given."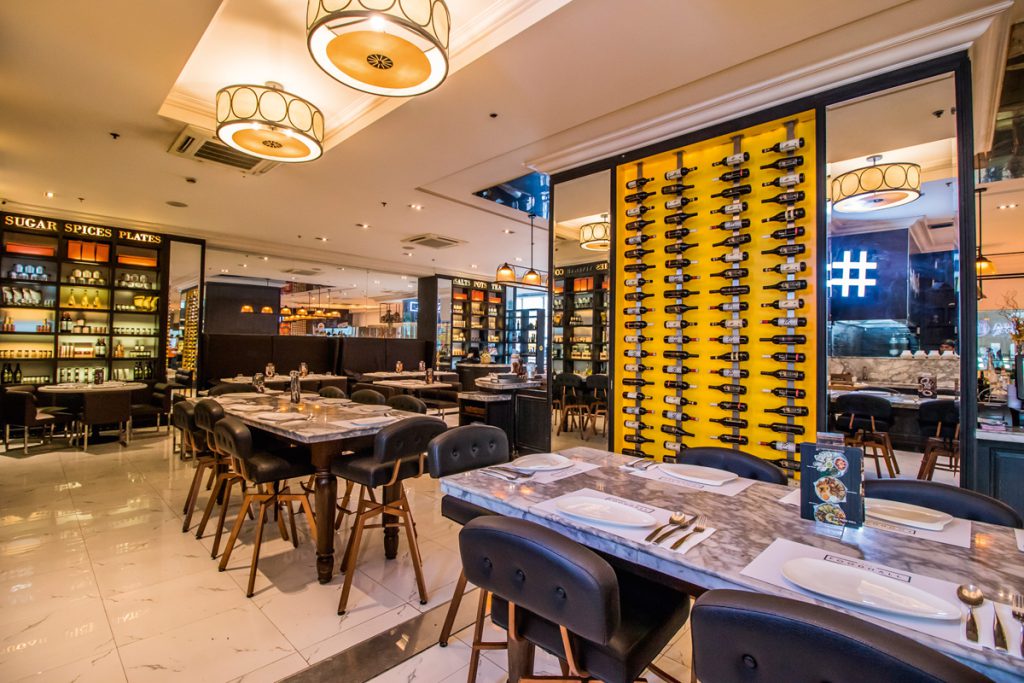 Being the eldest in a very close-knit family, Dee was naturally expected to come back to the Philippines to take his place in the business. He came back with a bang, bringing with him their company's first international food franchise, the Todd English Food Hall. He met the celebrity chef in Kuala Lumpur. "It was my wife's birthday and I had to cut our dinner short because I wanted to meet Chef Todd," he recalls. Both foodies clicked instantly, and Dee found himself mulling over bringing the chef's brand to Manila. Looking to his dad for advice, he was simply told, "If you want to do this, come back home." So he did.
FGC opened Todd English Food Hall in 2014, the first food hall and first celebrity chef restaurant in the country. Skeptics said they were crazy to do it, but Dee had certainly done his homework, because crowds came and people patiently waited in line. "We had to bring out popcorn for those who were getting hungry waiting," he recalls with a smile.
What is the secret of their success? "We are in the business of creating things," he says. Dee says they define trends rather than follow them. After opening the first global-brand food hall in the country and creating successful spin-offs, he should know what he is talking about. Yet, he knows he does not hold all the cards. "You don't dictate what's good—the customers will tell you," he says. "You can think of what's good to offer, but ultimately you still need to wait and see how people will react to it."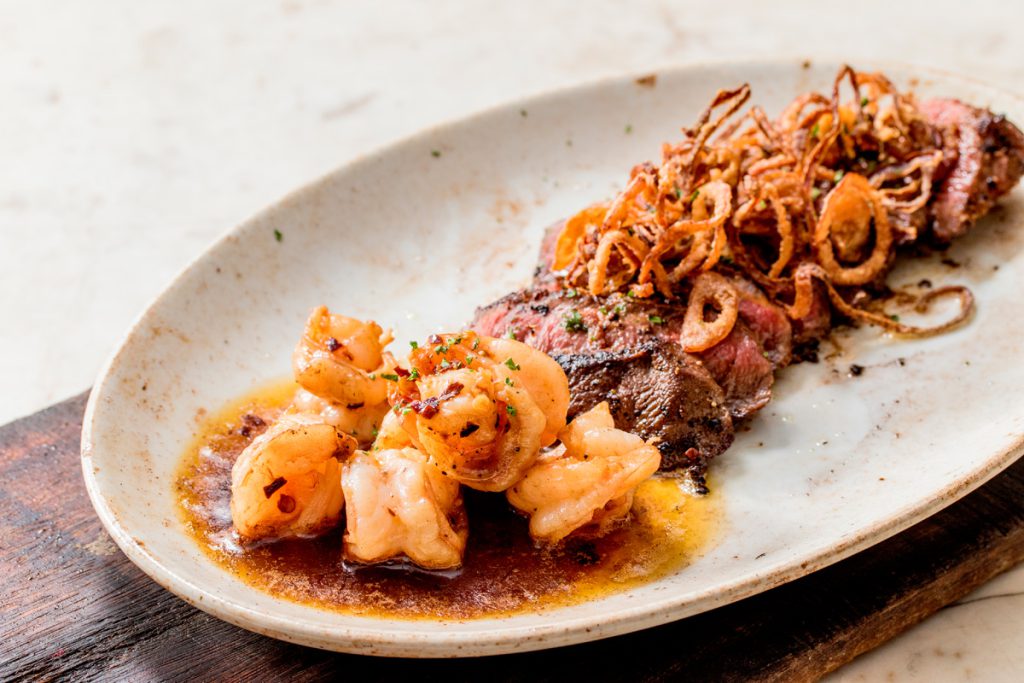 This may turn out to be another banner year for FGC, as the group is starting off with another pioneering project. Slated to open within the year is Food District Signatures on 5th, a hall that will consist of 10 restaurants, 10 kiosks, 10 dry goods areas, and five food stalls, all in a 2,500-sqm space. Dee proudly talks about how they have carefully curated the brands that will figure in the hall, with three or four of their very own brands as anchors. He says it "will put new life into the concept of the food hall." The other good news is that their most successful homegrown brand, Mesa, is set to open in the US within the year.
There is certainly no stopping Eric Thomas Dee. Despite claiming that there are easier ways to make money than opening a restaurant, he is tireless. What keeps him going? "I love it, like, really love it. Food is my life. It consumes me."
Photographs by Paulo Valenzuela.