If some of Manila's high-maintenance set had their way, Dr. Kristina Cuevas "Kaycee" Reyes would be their best-kept secret. One only needs to run down the list of this young doctor's clientele to realize that if an aesthetic doctor does her job well, the compliment indeed goes to the patient.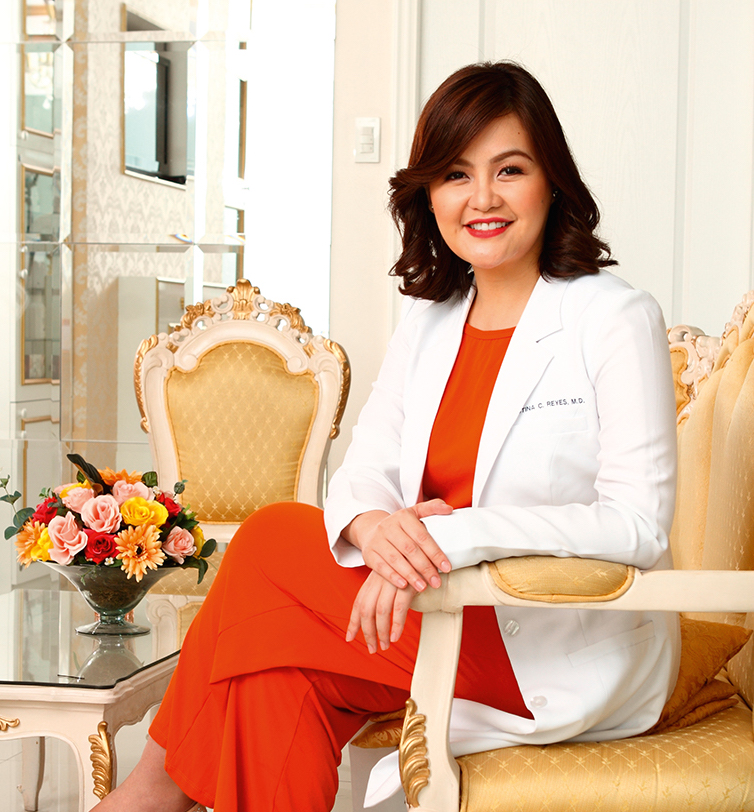 Dr. Kaycee combines old and new at her clinic, Luminisce Holistic Skin Innovations. Modern aesthetic science and holistic medicine exist side-by-side here, thanks to the young doctor's insistence on approaching wellness, beauty, and body care through modern medicine that takes into account physical fitness and psychosocial well-being.
The "holistic approach" is embodied in Dr. Kaycee's long-term plan for her clinic.
"If you just improve your lifestyle, your skin will improve, also your body and your mind," she said. She believes in the aesthetic benefits of yoga and meditation, in the inner glow and overall well-being created by achieving balance in one's life. Her approach somewhat runs counter to the immediate gratification that comes from lunchtime beauty treatments, but she believes that achieving beauty that lasts comes from a combination of modern and traditional approaches.
She applies a holistic approach as much as possible. She spends a minimum of one hour just trying to talk to patients; she makes it a point to create tailor-made solutions for each. "I try to get to know their concerns; sometimes they don't know it themselves," she said. Because she prefers to spend time talking and getting to know her patients, her clinic is by appointment only, although sometimes she finds herself entertaining walk-in clients who are curious about her approach.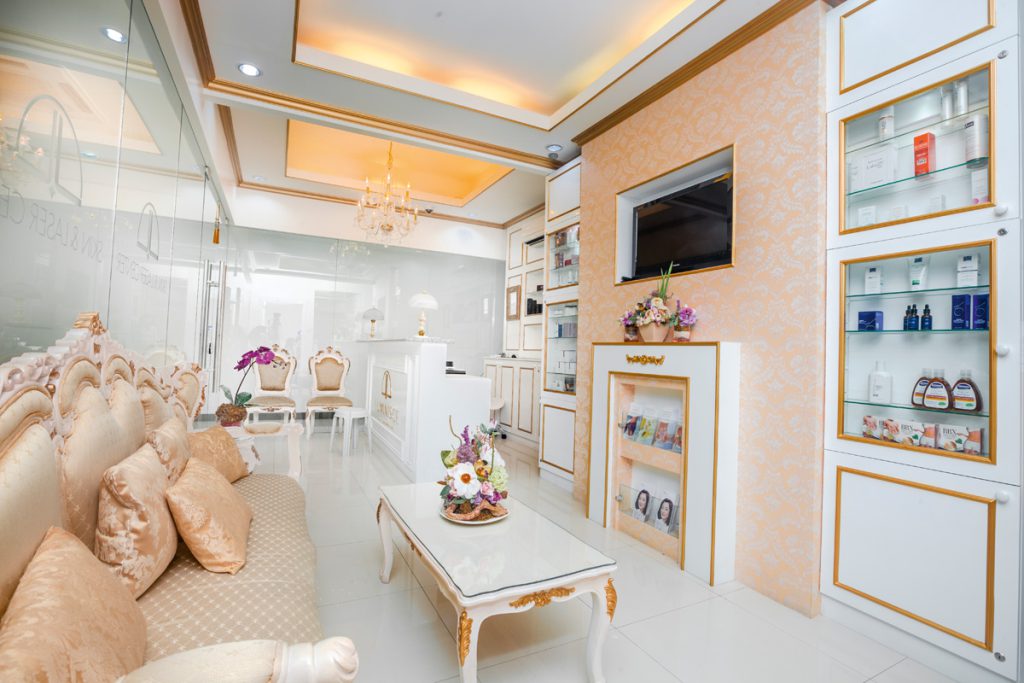 Boutique skin clinic and beauty expert Luminisce Holistic Skin Innovations is keen to spread the gift of skin care with its latest premium derma system that's made to expertly care for one's complexion while at home. A new addition to the clinic's widely successful range of at-home derma kits designed to give skin the glow-getting TLC it deserves.
Recently, Luminisce introduced their premium brightening at-home system that gently renews, repairs, nourishes, and lightens skin so it looks visibly "lit" and gorgeously luminous. They called it, "The Lit Kit," formulated to target dullness, dark spots, and even melasma, this expert set offers multi-benefits for holistic skin health.
Unlike the usual "whitening" or "brightening" skin care lines that are readily available in beauty aisles, the Lit Kit features medical-grade products developed by Dr. Kaycee herself. "Our expertly crafted kit features a complete routine and is powered by only the premium ingredients and formulas that we use at the clinic," she said. "It's like you're getting a derma treatment every day."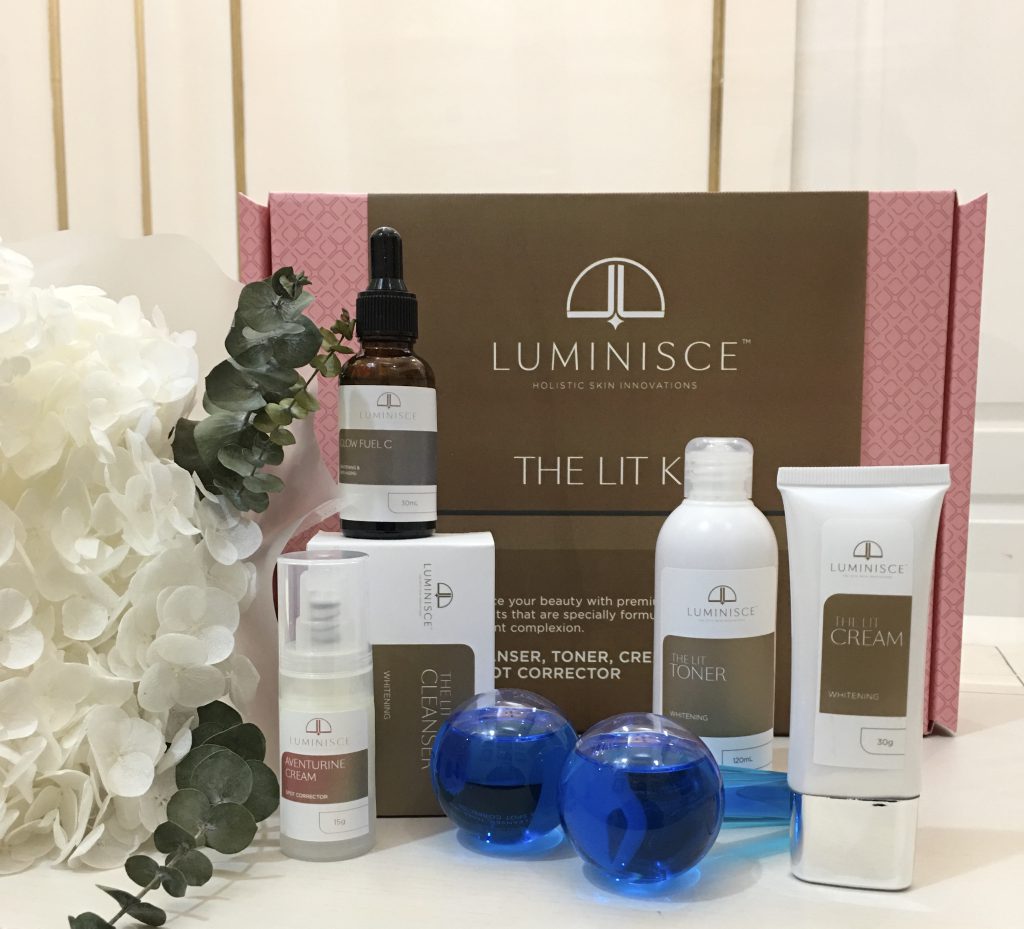 What also sets the Lit Kit apart is its use of a natural skin-lightening plant extract, the Rumex Occidentalis Extract, for safe and effective skin brightening. This particular ingredient works by inhibiting the production of tyrosinase, an enzyme that's responsible for the formation of pigmentation in the skin. Its efficacy is actually comparable to that of hydroquinone, another known depigmenting agent. Rumex extract, however, is much more gentle on skin, making it perfect even for sensitive types.
Staying beautiful inside and out in these modern times is simple.
Luminisce Holistic Skin Innovations is located at 2/F Mercury Drug Bldg., 32nd Street, 4th Ave., Fort Bonifacio Global City; 4/F The Podium Mall, 18 ADB Avenue, Ortigas Center, Mandaluyong City; and Unit 5 Bldg. 8 Molito Lifestyle Center, Madrigal Avenue cor. Alabang Zapote Road, Alabang, Muntinlupa City. For consultation by appointment, call mobile no (0915) 979-4661, or visit www.luminisce.com.
The full article on Dr. Kaycee's journey to a holistic approach to beauty and wellness originally appeared on Asian Dragon Magazine's January-February 2015 issue.