Angular jackets, crisp suits, and tasteful layering, updated with prints and full-on color, are the keys to power dressing.
All the right angles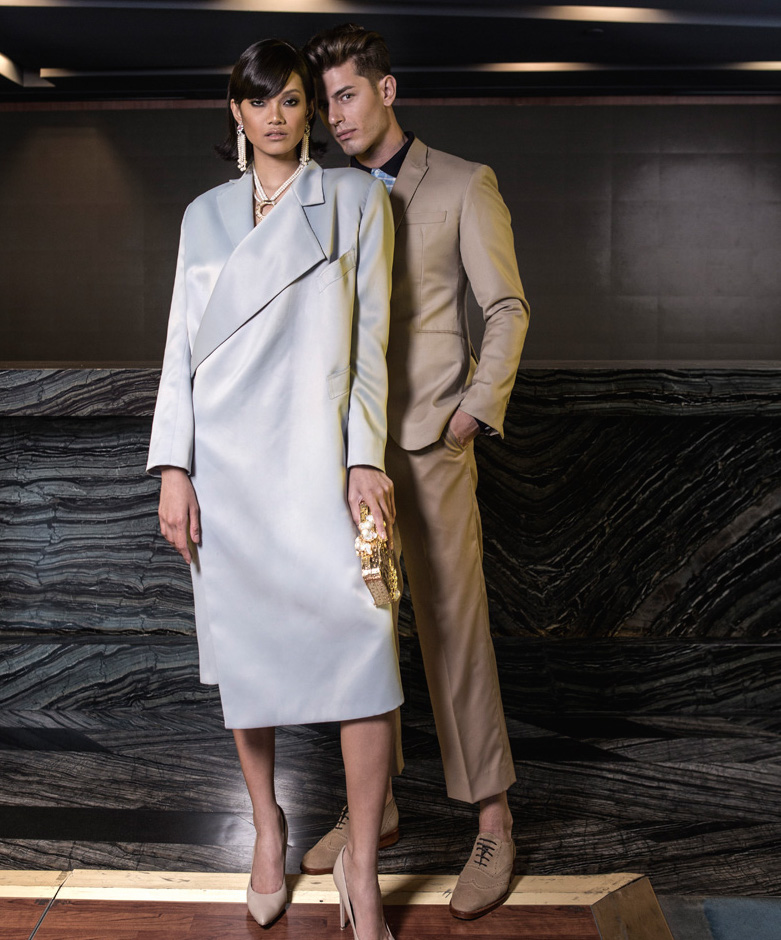 Forget Dynasty shoulder pads! Opt for broad, angular shoulders and a relaxed, contemporary fit for comfort and, at the same time, stature. Put on heels for added poise and posture.
Color wash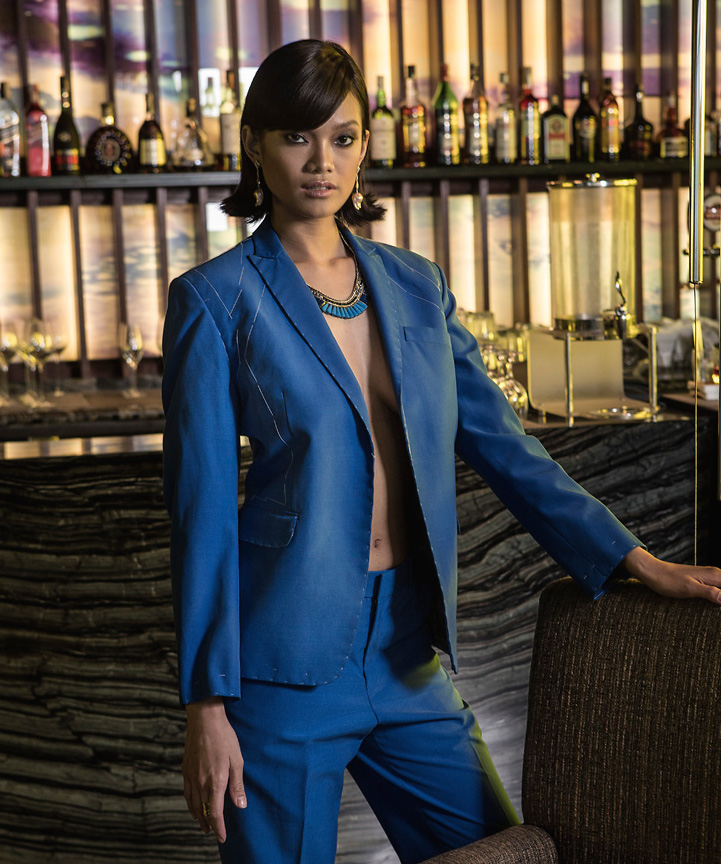 Give your corporate ensemble a head-to-toe color evaluation to make a good impression.
Borrowed from the boys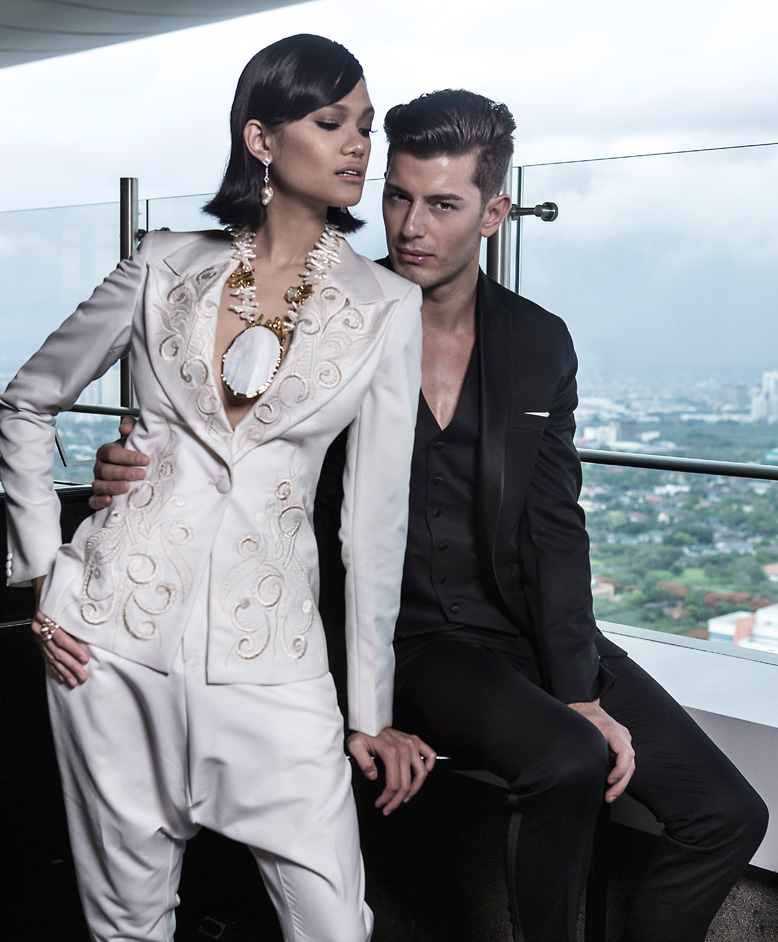 A pantsuit is not just smart and sleek, but a practical and equally sensual fashion option you can take from desk to drinks.
Modern retrospect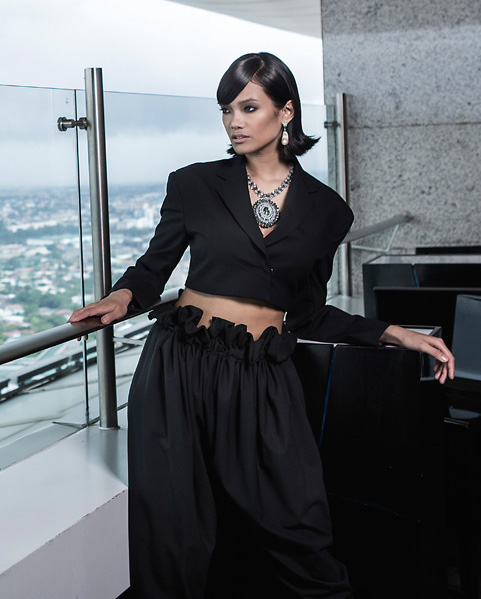 Power suits, now free of the clichéd '80s silhouettes, are best matched with a daring state of mind.
Like a boss
The new boardroom fashion is far from dull. Mix and match trends, prints, cuts, and more fluid lines for a fresh and current take on corporate chic.
Power of two
Lush brocades and metallic hues are not for timid wallflowers. Multifunctional trench coats juxtaposed with bold details bring your office style to the top.
Dressed for success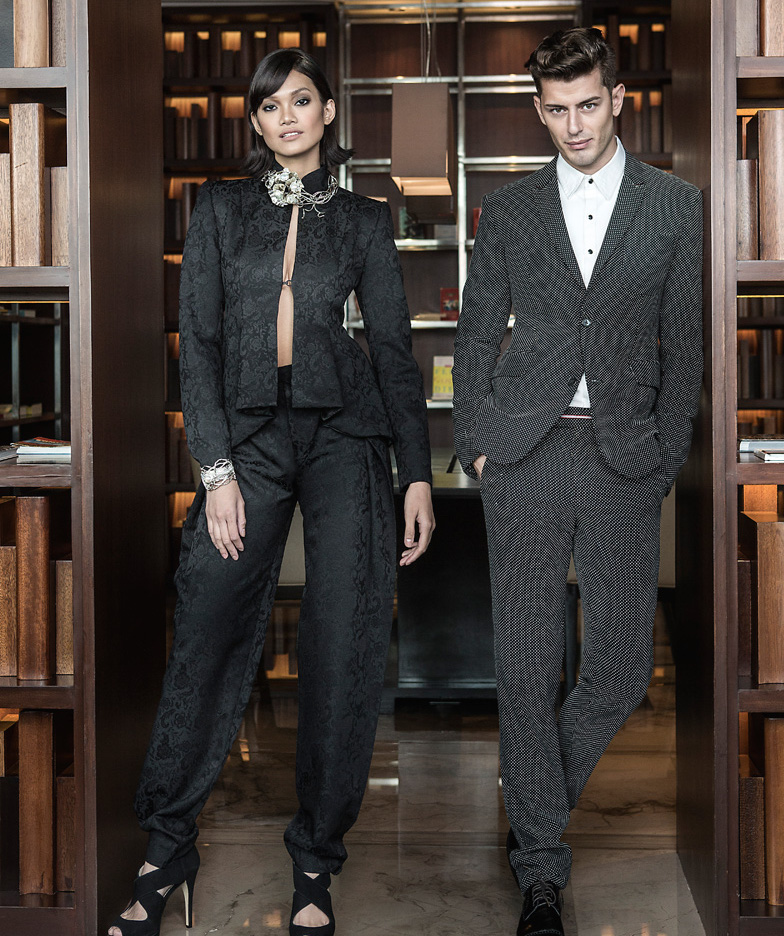 Suits are good investments, which you can maximize and combine with different sartorial options while keeping a polished approach. Play with prints and cuts to add interest.
Cutting edge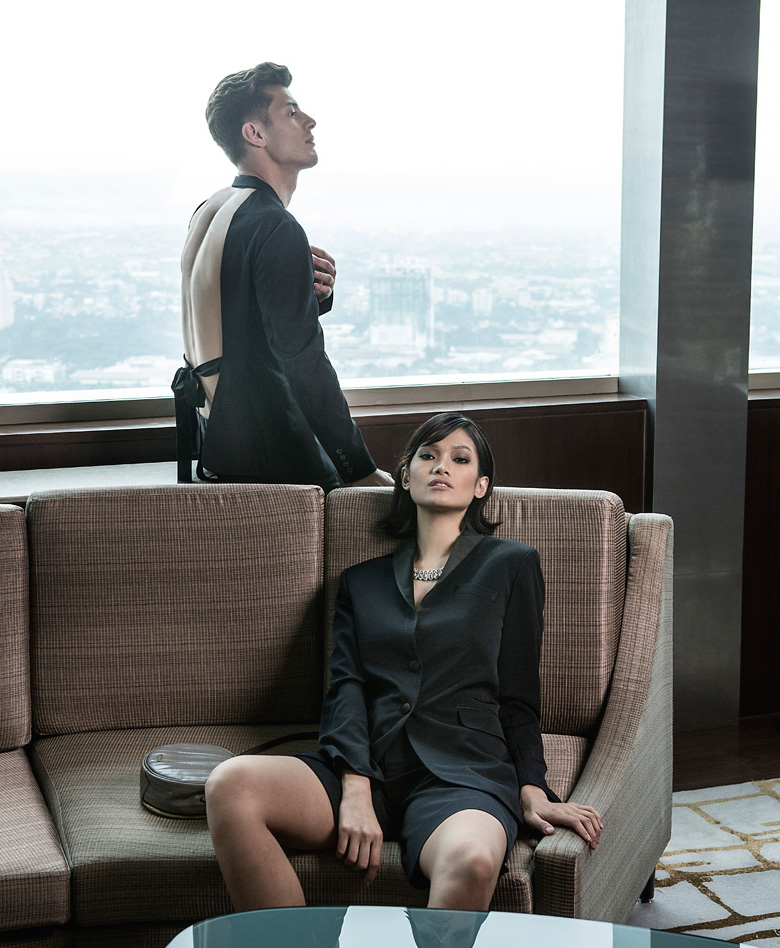 Higher hemlines and cut-out details mix masculine and feminine—modern and androgynous tailoring for the fashion-forward corporate warrior.
Greater heights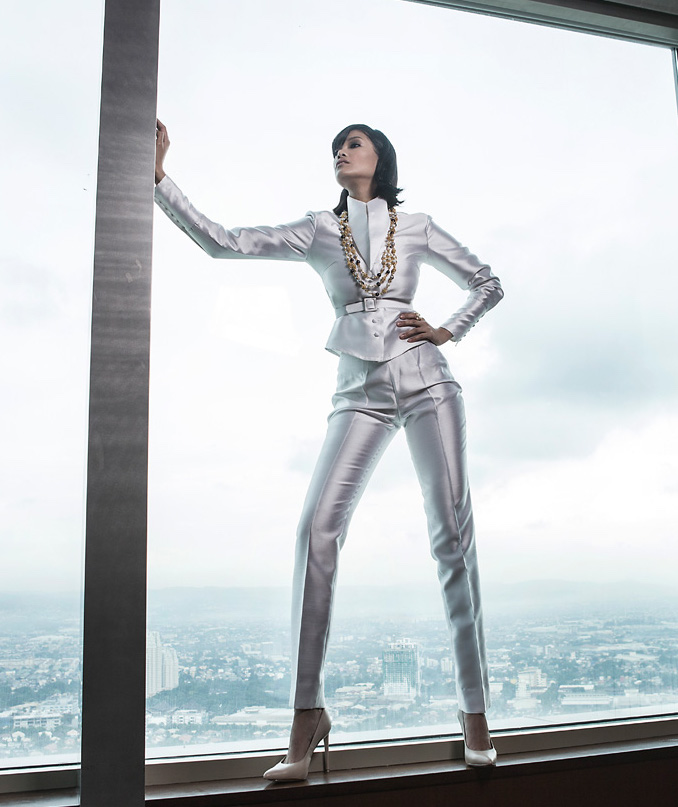 This is not your average suit. Take your style to a whole new level with unconventional details, like an exaggerated collar and slick hair.
Photographs by Mau Aguasin
Styling by Luis Espiritu Jr.
Styling associates: Bang Martinez, Diane Lasam, and Tara Subaldo
Makeup by Sari Campos
Hairstyle by Kierlo Velasco
Models: Danica Magpantay and Eddi Mataj (IM Agency)
Shot on location at Marco Polo Ortigas Manila. For inquiries and information, contact tel. no. 7720-7777,
book online at www.marcopolohotels.com, or email manila@marcopolohotels.com
This article originally appeared on Asian Dragon Magazine's June-July 2017 issue, available for download on Magzter.