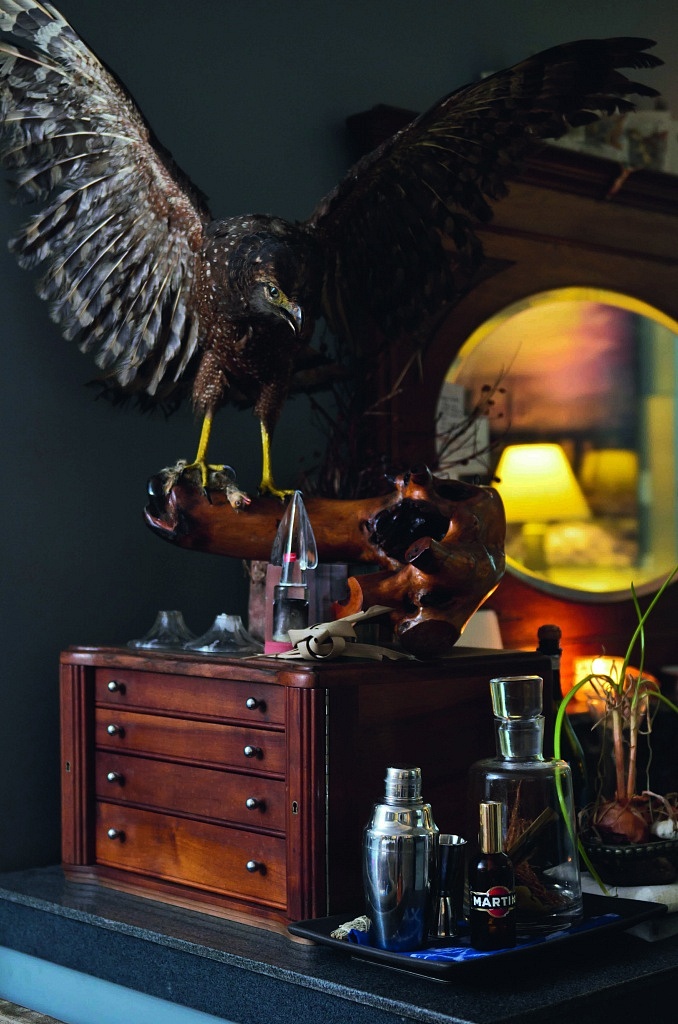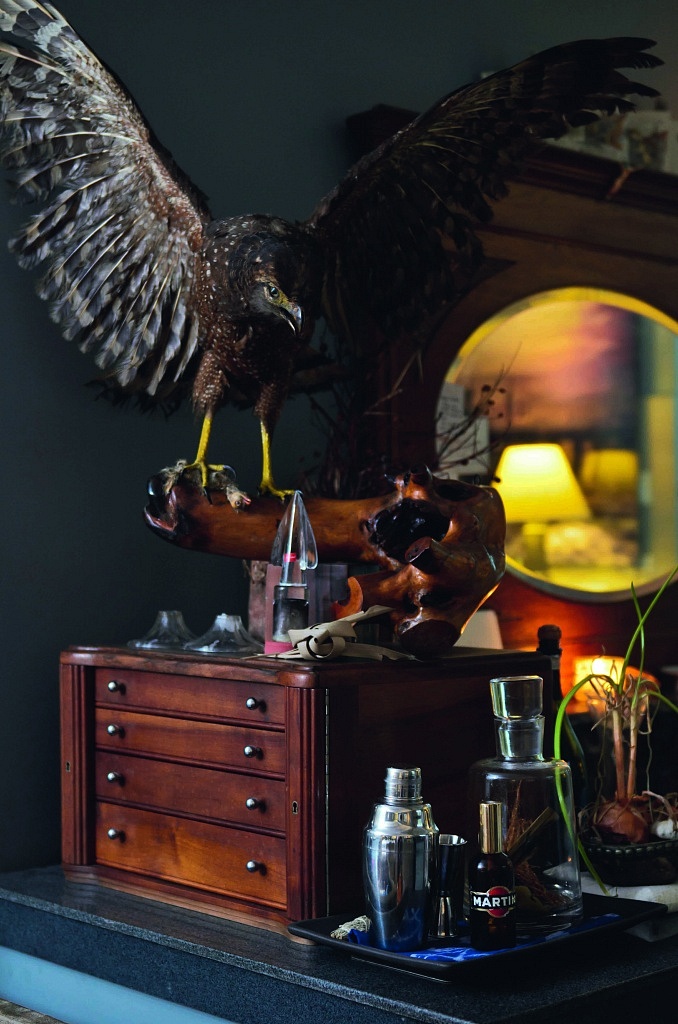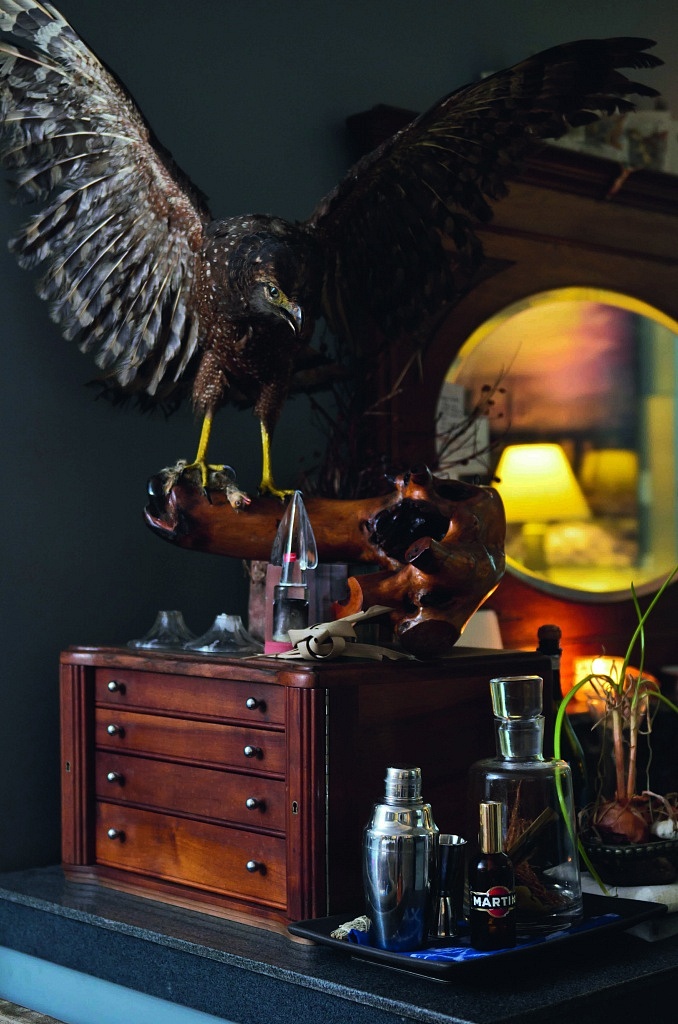 Paris-trained private dining chef Victor Magsayay brings a mix of the Old World and the contemporary to his apartment in Poblacion, Makati. He describes the architecture of the apartment building as "brutalist," an architectural style that is rigid and boxy.
As in a typical, compact Parisian apartment, his home suggests a sense of intrigue and romance through the play of light and shadow. It expresses beauty through beautiful objects such as rare artworks and the use of artisan crafts, such as upholstery of tinalak woven abaca from the T'boli tribe from the Philippine south.
Black is used as an accent color, as seen in some upholstery and lampshades. The interiors are made warm by the exotic woods of the table and chair frames. The narra flooring has a dark reddish tone and is covered by an Oriental rug to add color.
How Parisians decorate their home is similar to how they dress: Get a few essential pieces, and the rest revolves around their personality.
Magsaysay does not match furniture, since the pieces have been acquired over time. Some are heirlooms, while others are antique shop finds. The furniture and accessories have that time-worn look that adds character to the place. To complete the look, the walls are lined with antique maps contrasted with modern art such as Salvador Dali's surrealistic lithograph Les Entre-Plats Sodomisés (Sodomized Entrées).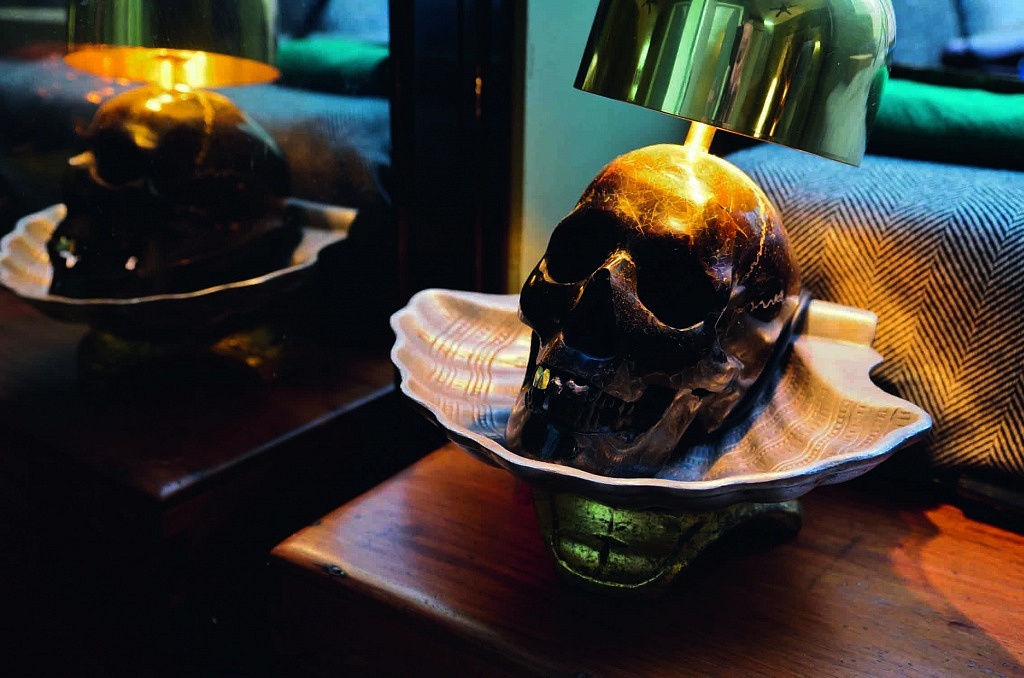 "This house is like a curio shop," he says, referring to unusual finds such as a 19th-century skull with onions growing on it, a gramophone, a portrait of a transgender amidst an altar of ivory deities, a silver mirror frame hammered and carved by a rig (kalesa) maker, a Maranao brass bowl with flowers, and organic pillow cases dyed in Indian almond (talisay) leaves by designer Vivian Ramsay. His favorite piece is the skull from Tibet, because it symbolizes emptying the mind of thoughts in Buddhism.
Magsaysay also lives in the company of taxidermy animals such as a polar bear, an Arctic wolf, an eagle, and a pheasant. "Objects look more dramatic with chiaroscuro. I don't like flat interiors. If the room is filled with white light, then there is no mystery," he says.
The apartment doubles as his private dining space. The tables and chairs can be rearranged to accommodate as many as 20 guests who want a dinner prepared by the Paris-trained chef. "Arranging this place for private dining is like putting together pieces from a jigsaw puzzle," says Magsaysay.
The chef has a pedigree. His granduncle is President Ramon Magsaysay and his grandaunt is Anita Magsaysay-Ho. At 16, he discovered his love for clothes by shopping at the swanky Joyce boutique in Hong Kong. He then put up a tailoring shop in his house that became known for workmanship and silhouette, inspired by Japanese designers.
Eventually he moved his business to Makati in the late '80s. In 1990, Magsaysay went to the Fashion Institute of Technology to major in menswear. He first worked for menswear designer John Bartlett, then joined a collective, the Organization for Returning Fashion Interest (ORFI).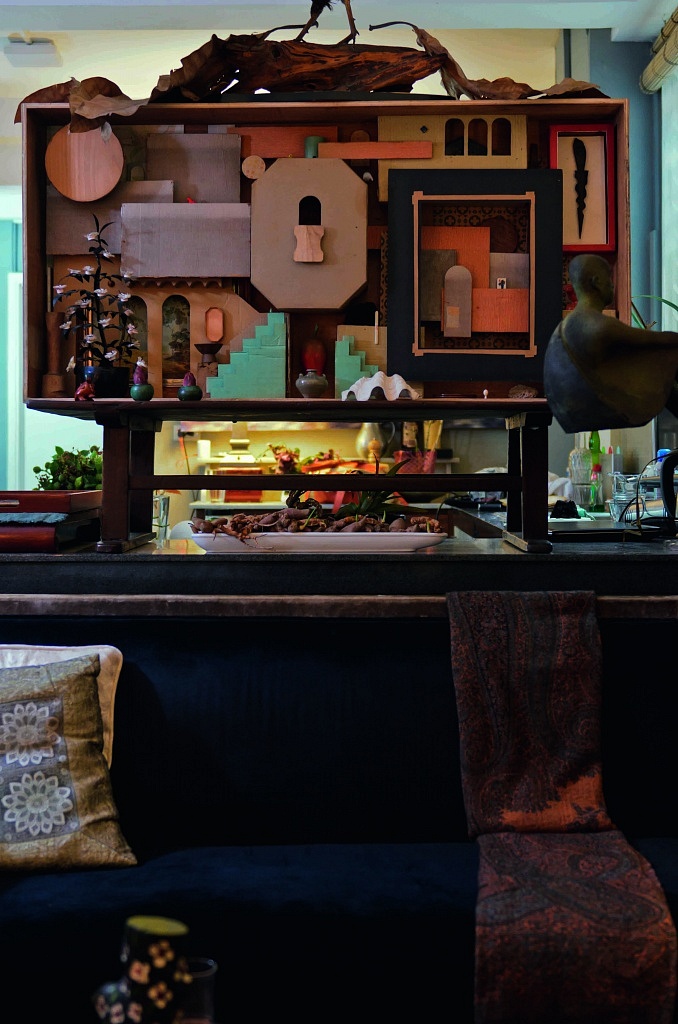 In the late '90s, he shuttled between New York and Thailand, working for a factory for Umlauf und Klein, a German supplier of mass market garments. "I thought New York was the center of the world then. When I went to Bangkok, I had to learn Thai," he recalls. He returned to New York in 2000 to work yet again for ORFI, until it disbanded.
Magsaysay was eager to find another challenge. His friend, Katia Senes de Clausade, who was married to a top executive of a helicopter company, invited him to Paris to work for her. In 2002, he began designing for de Clausade. It was a line of campaign furniture, foldable chairs and tables for travel. They were produced at the workshop in Bangkok.
The business was discontinued when Magsaysay fell in love with a Frenchman. Being a homebody, he cultivated the art of entertaining. Among his circle of friends was Robert Behrman, a former American opera singer who educated him on the finer things in life such as cuisine and art.
After splitting up with his partner, Magsaysay became a chef in several Parisian restaurants for 10 years. Meanwhile, he would frequently travel to the Philippines and stay in his home province, Zambales, making plans for a business in hospitality.
In 2018, Magsaysay's cousin told him that he was putting up a hotel and needed Magsaysay's creative direction. He returned to the Philippines after nearly two decades of living abroad. He found an apartment close to the hotel project, where he set up his private dining business.
"I will keep changing the décor. I don't want to get stuck to a particular look."
Photographs by Kai Huang
See more of Magsaysay's home on Asian Dragon's October-November 2019 issue, available for order on Facebook and Lazada, or downloadable from Magzter.