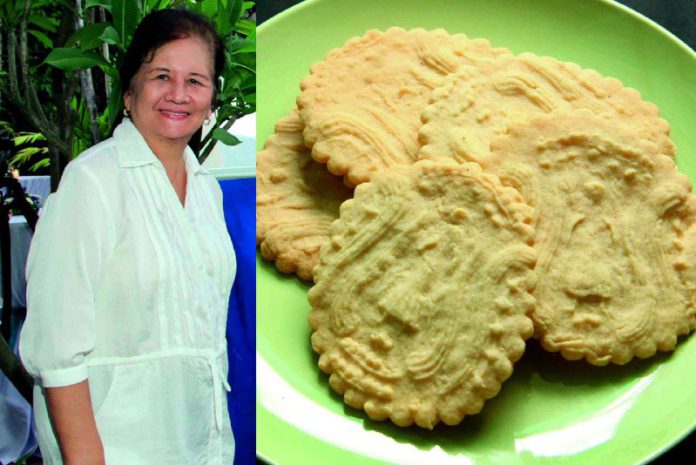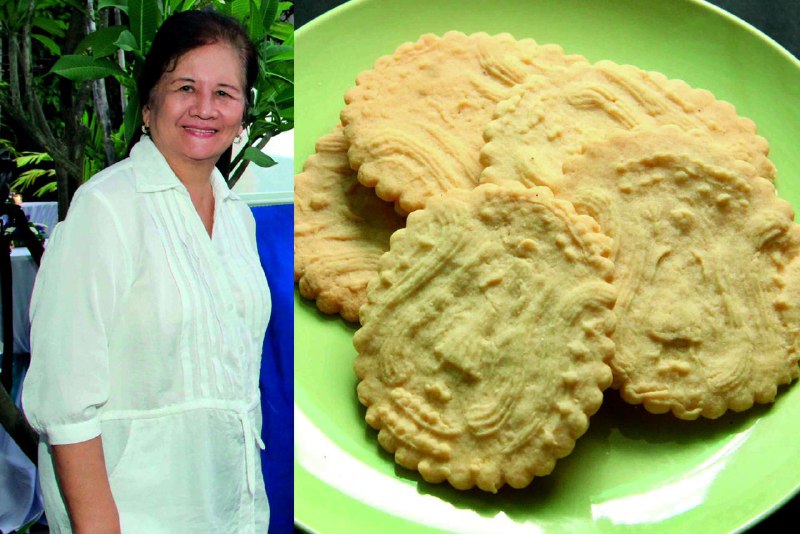 Panecillos de San Nicolas, also known as San Nicolas cookies, are a Kapampangan heirloom delicacy, made by pressing cookie dough on 18th-century wooden molds before being baked. The molds are in the shape of the image of the Blessed Virgin Mary and other saints, such as San Nicolas, who is the patron saint of bakers. They date back to the Spanish era in the Philippines and would have faded into oblivion through the centuries, if not for Kapampangan culinary historian Atching Lillian Borromeo, who still makes the cookies these days. Keeping culinary traditions, particularly of Pampanga, alive through the years, she bakes fresh batches of San Nicolas cookies on a regular basis and makes them available for special orders—and, yes, she still uses her centuries-old wooden molds to make them.
Today, San Nicolas cookies have become special pasalubong items that people love to take home from Pampanga. Thanks to Atching Lillian Borromeo, Filipinos still get to taste this "vintage"' treat.
PANECILLOS DE SAN NICOLAS
(SAN NICOLAS COOKIES)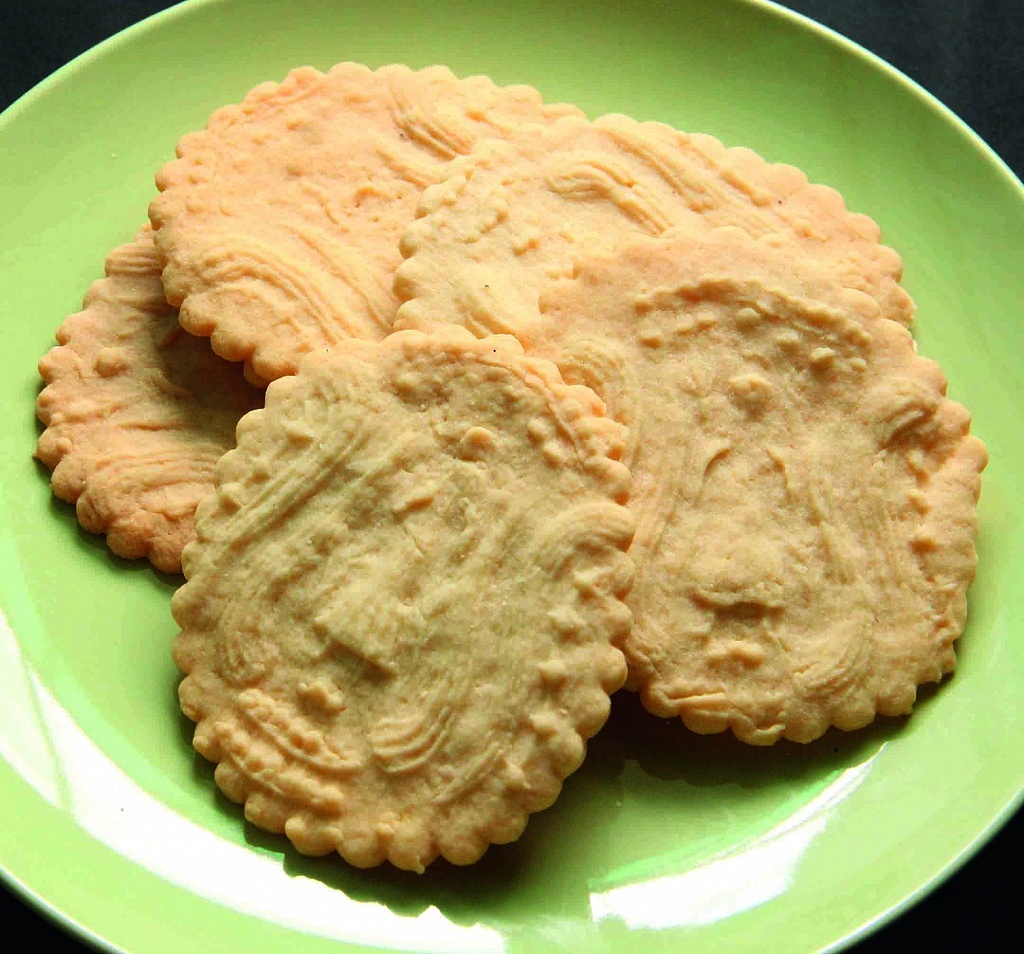 1/2 cup butter
1/4 cup sugar
6 egg yolks
1/2 cup coconut milk
1/2 cup vegetable oil
1 tsp grated lemon zest
2 cups uraro (arrowroot) flour or regular flour
1 Tbsp baking powder
In a mixing bowl, combine butter, sugar, egg yolks, coconut milk, and vegetable oil. Mix just until blended. Add lemon zest.
In a separate bowl, sift together uraro flour and baking powder.
Gradually add flour mixture into the butter-and-egg mixture. When it becomes too thick, turn it out on a clean, floured work surface and knead until it resembles a thick and smooth dough.
Cover dough completely with plastic wrap and freeze overnight.
The following day, thaw out dough for 10 minutes. It should still be cold when rolled out.
Grease hand-carved side of San Nicolas wooden molds with oil or shortening. Cut a portion of the rolled-out dough and press it against the mold carefully and completely. Place a piece of wax paper over the dough and press rolling pin against the mold. Trim off the excess dough. Gently tap out molded cookie and arrange on baking sheet lined with parchment or baking paper.
Bake in a preheated 325˚F oven for some 10 minutes or until the top is golden brown.
Transfer to a wire rack and cool completely, some 40 minutes.
Store in an airtight glass jar or pack in individual plastic bags and seal.
Photographs by Rafael R. Zulueta
This article originally appeared on Asian Dragon's August-September 2017 issue, available for order on Facebook or Lazada, or downloadable from Magzter.