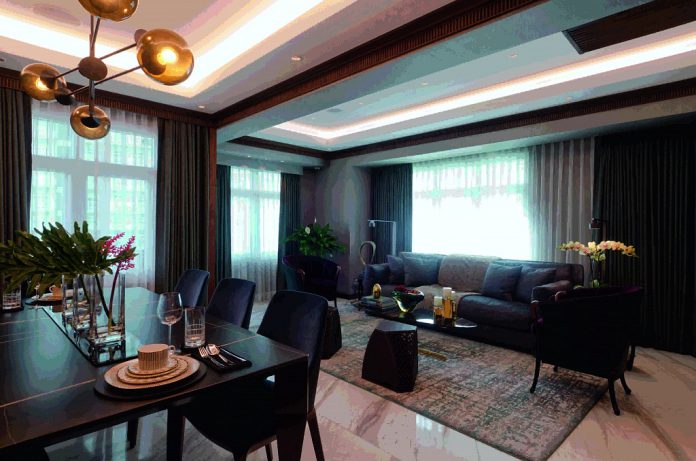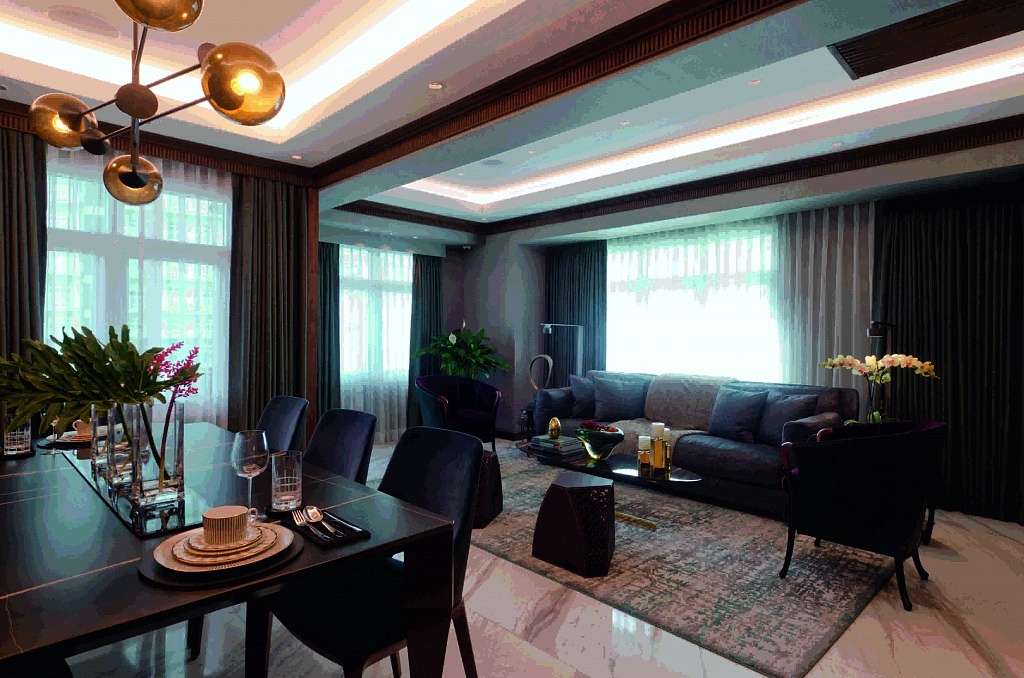 Interior designer Sigvard "Jigs" Adefuin has enjoyed the best things in life—from shoes to bedsheets—and even his postgraduate studies. A year at the Domus Academy in Milan, majoring in Interior and Living Design, leveled up his sensibilities.
"Living in Italy and traveling around Europe exposed me to various design styles. Each country has its unique surface treatments, materials, and levels of comfort. The experience opened my eyes to new possibilities," says Adefuin.
He notes that the French indulge in luxurious fabrics such as silk for wall treatments and use photographs instead of paintings for wall art. The Spaniards bring the cityscape into the home by using wallpaper with architecture patterns. The Italians favor solid colors, natural materials, and refined textures.
Italy has been Adefuin's greatest inspiration in design. "I've sat in chairs made in various countries. Italian furniture is the most comfortable. The proportions are generous and the seat height is just right. They are more stylish because they pay attention to minute details and provide the best treatments in leather. Italians have a long tradition of furniture making. Knowing how to saw and hammer doesn't make one a carpenter. One has to go through years of schooling for this craft."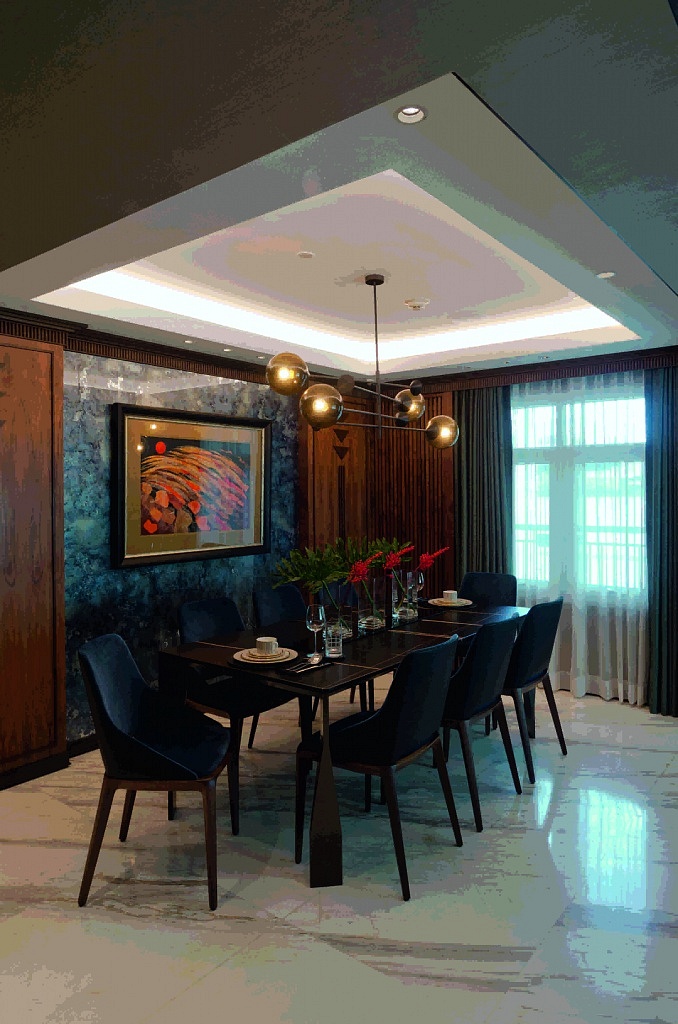 His past project, the home of architect Austin Sy, reflected his style, while considering the client's requirements.
Adefuin says he begins his project with space planning that delivers the clients' requirements. "I start from scratch. It's all about how they will use their home in real life and how to maximize the potential of the space," he says.
The Sys' 180-sqm, three-bedroom condominium is a combination of two units. Walls were knocked down, and rooms were reconfigured for a smoother flow of space. The clients wanted to be welcomed by a bright and roomy open plan that accommodated the living and dining areas. Since they did't want shoes in the house, the shoe cabinet is cleverly placed near the living room. It has been elegantly disguised by walnut veneer frames with fluted glass. This has become a recurring design feature in the rooms.
Adefuin says he never imposes his preferences on his clients. He gives them options for the color scheme. The Sys chose the neutral palette of anthracite, dark brown, and white.
The clients gave him a free hand in the design. Hence, the interiors bear many of his trademarks. Foremost is his reference to tradition.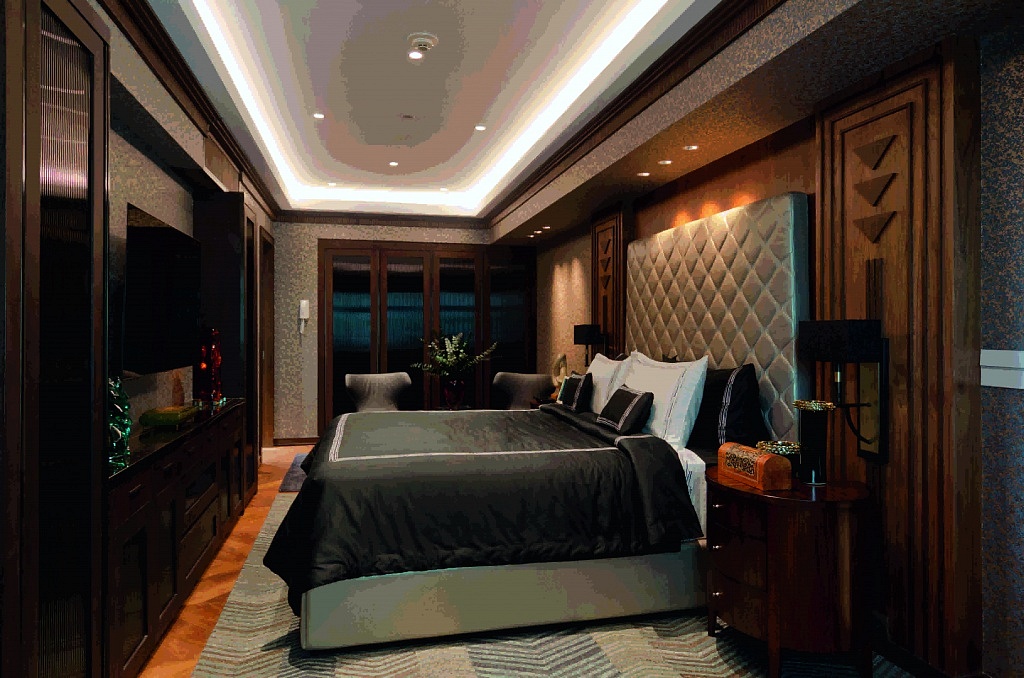 Adefuin is fond of interior trims common in traditional homes. Yet they are modified to blend with the contemporary style of the house. Cornices, decorative moldings at the top edge of the wall, lend a sense of refinement. Baseboards, designed to protect the bottom of the wall, are slightly raised above the floor to give the illusion of lightness in space. The doors are made of walnut burl veneer with simple rectangular trim.
Modern elements are likewise given a period feel. Instead of doorknobs, Adefuin designed levers with rectangular backing, done in brass for an antique finish.
Depending on the client's preferences, Art Deco elements such as solid geometric shapes, repeated lines, and chevron patterns often reappear. However, they are modified to blend with other elements in the room. The bedrooms feature chevron-patterned flooring in walnut finish and wooden pillars with geometric shapes and repeated lines.
Given a good budget, Adefuin chooses rich surfaces such as marble, brass, and leather. The wallpaper is customized from London to suit the clients' tastes. Inspired by the French, he applied silk wallpaper in the public areas and patterned wallpapers in the bedrooms to create visual depth.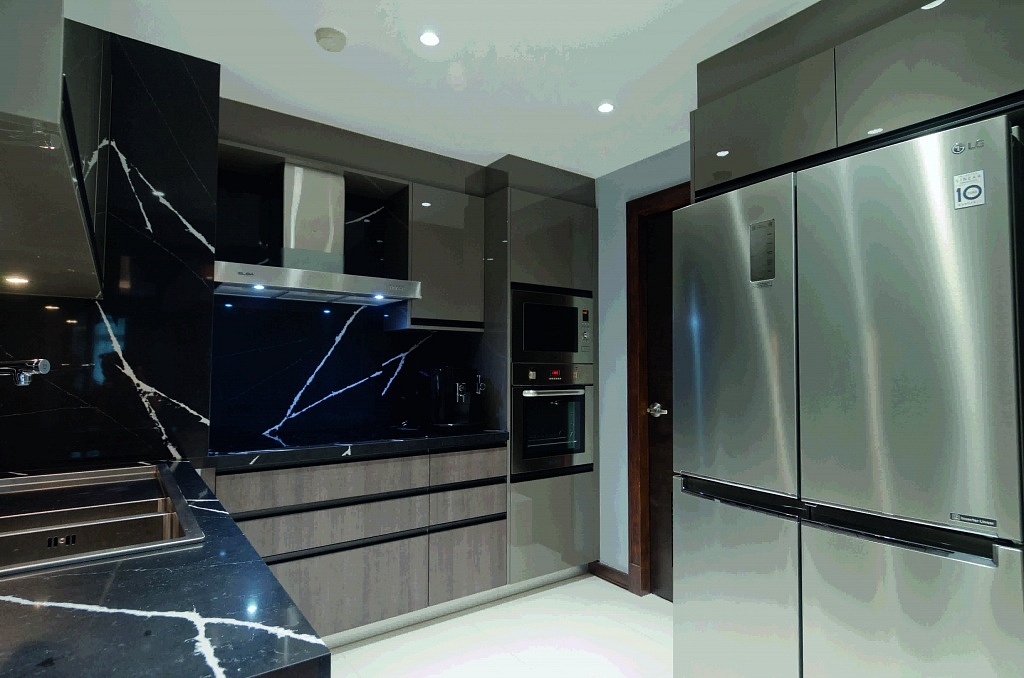 Most of Adefuin's residential projects are furnished with high-end Italian furniture. "Aside from the advancement in technology and the ergonomics, they inject interesting details," he says.
Artworks are never an afterthought, but play a prominent role in the design. Paintings by Joya, Justin Nuyda, Mauro Malang Santos, and Federico Alcuáz inject more color and visual weight into the spaces. The Sy siblings prefer to display mixed-media artworks from Venice that lend an edgier feel to their bedrooms.
As a finishing touch, the beds are covered with Adefuin's namesake linens, Sigvard. Manufactured in Switzerland, they offer a smoother and refined finish that is on a par with the Italian-made Frette, but at a fraction of the cost. His linens are made of the best fibers and yarns from Italy.
"It makes a difference once you get under the sheets. The bed becomes your oasis," he says.
Adefuin adds that this project applies what he learned in Milan: the importance of functionality, comfort, and aesthetics in making a successful design.
Photographs by Kai Huang
See more of Adefuin's work on Asian Dragon's February-March 2019 issue, available for order on Facebook and Lazada, or downloadable from Magzter.