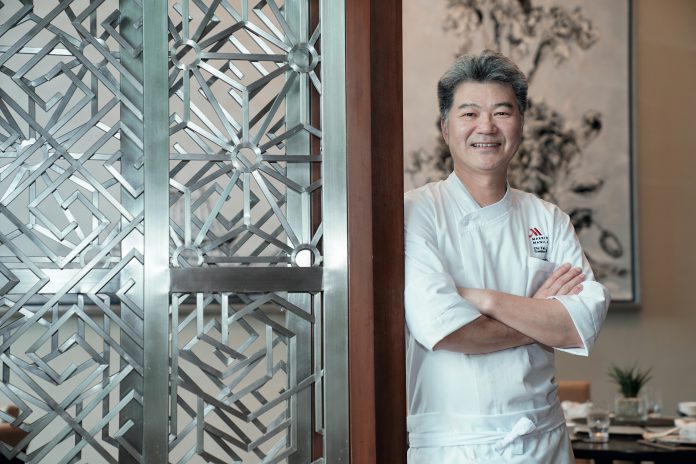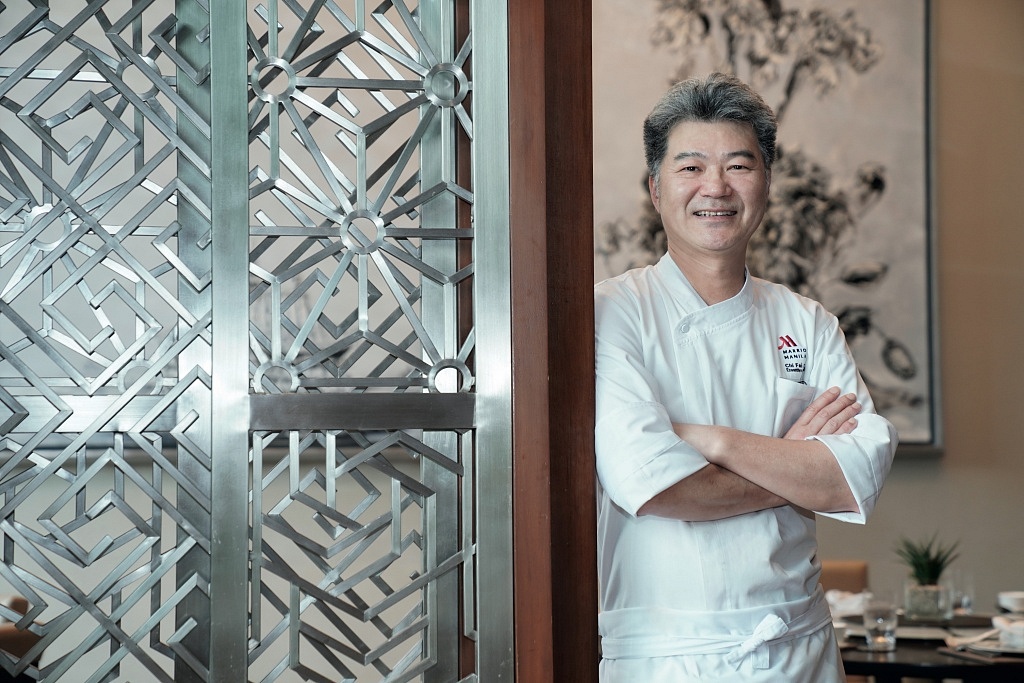 Chan Chi Fai, executive chef of Man Ho, Marriott Hotel Manila's prized Chinese restaurant, does not talk much. One probable reason is that he is not yet fluent in speaking English, and (as in the case of this interview), he needs a translator who can convey what he says in his native Cantonese.
But this seeming momentary lapse is bridged the minute Chef Chan Chi Fai and his team of Chinese cooks wheel out the mouth-watering dishes that the restaurant is known for. The aroma of each dish pleasantly whiffs in, a prelude to the pleasure that one's palate will soon enjoy. What does get the hungry diner's attention is more than just the exquisite presentation of each dish, expected from fine-dining establishments in the National Capital Region. The culinary set pieces offer an idea of the special preparation that goes into each meal, making both the rare feast and the traditional favorite an enhanced gastronomic experience.
Here we see the chef in action, and he lets his hands and his movements do the speaking for him. Like a master painter with his brush and canvas, he stokes the fire that warms up the flambéed Peking duck, and parcels out the servings of the shredded chicken mixed with jellyfish with a careful, almost fond touch.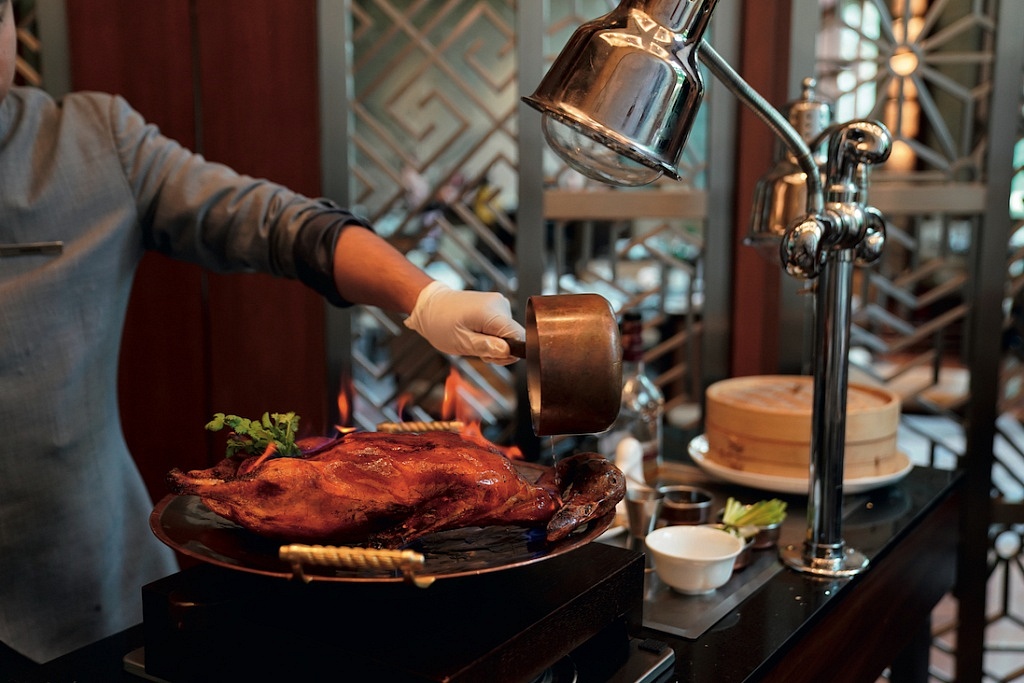 A chef from the age of 20, Chan Chi Fai does take a quiet pride in the Hong Kong Cantonese style of cooking, and the offerings that it puts on the table. Marriott Hotel Manila signed him up for the post (on the recommendation of his predecessor) because of the authenticity that he represents and guarantees. If any Filipino, foreign, or Filipino-Chinese patron has a sudden craving for Cantonese cuisine, they don't have to fly to Hong Kong any more to savor the real deal.
Man Ho is packed during the weekends with families who have a yearning for that roast duck, or the double-boiled fish maw laced with mushroom and bok choi. Chan Chi Fai says that he takes time to heat them up, the precise temperature bringing out that mixture of sweet and spicy that diners look for. Sometimes, it takes him two to four hours to just get what has been called his double-boiled signatures ready. But that's fine with this chef, who has known first-hand the value of patience and preparation.
"I was 16 when I first started following the other chefs to learn from them," he explains his background in Cantonese. "I didn't go to a culinary school, but many relatives in my family knew how to cook. My father was an executive chef himself who worked in Germany for years, while my mother took care of us at home."
There was no flash of thunder or lightbulb-in-the-head moment that made him realize this was his calling. From the moment he started puttering around among the kitchen pots, he knew that cooking was what he wanted to do his entire life. Four years after his informal introduction, he was already regarded as a seasoned chef who made a name in many Cantonese restaurants. Ten years later, at the age of 30, he followed in his father's footsteps and worked as a chef in a Tokyo hotel.
He was already married by then, and his wife and two kids spent what he hints at as the best years of his life with him. The adrenaline-filled weekends trying out the rides in Disneyland were one highlight. But it was Japan's pristine culture that made him love the place. "The city was very clean, the people were polite, the mountains were beautiful," he says simply.
Shanghai was another beloved destination. By that time, his kids had grown, and Chef Chan Chi Fai was ready for a more cosmopolitan adventure. His five years as an executive chef in a hotel in the mainland opened him up to an entirely new brand of Chinese cooking. One of the first things he realized was that, at least for the mainland Chinese living in that city, the preference was for food that was oily and salty.
After a two-year homecoming in Hong Kong, he accepted Marriott's offer because he wanted to expand his horizons further in Asia. He maintains that Manila has many similarities with China, a familiarity that has smoothened his adjustment. While he plans to swim in one of the country's many famed beaches one of these days, a visit to Binondo's Chinatown helped him get his bearings.
One gets the sense that the chef is still learning his way with the natives, and right now his vaunted expertise on all things Cantonese will go a long way in bridging that gap. "I do like it when the customers say they like the food we prepare," he admits. "That means that instead of going to Hong Kong for the dim sum and the duck, they just come here."
Photographs by Mark Chester Ang