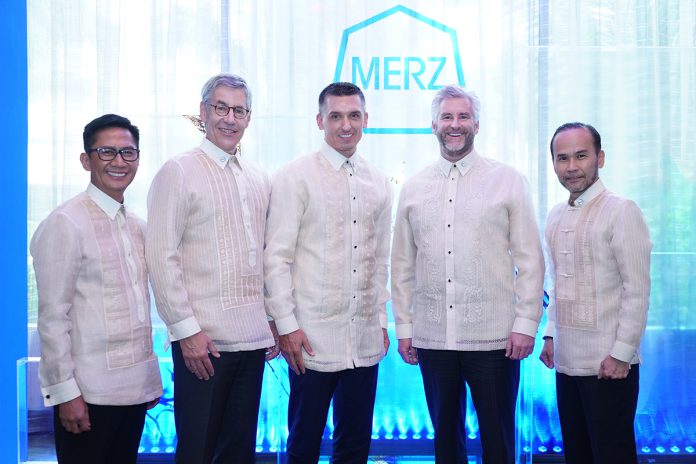 The Philippines becomes the first market for Merz Aesthetics' Ultherapy® for Two campaign for men—but, as CEO for Asia Pacific Lawrence Siow cautions, don't fall for cheaper imitations of the real deal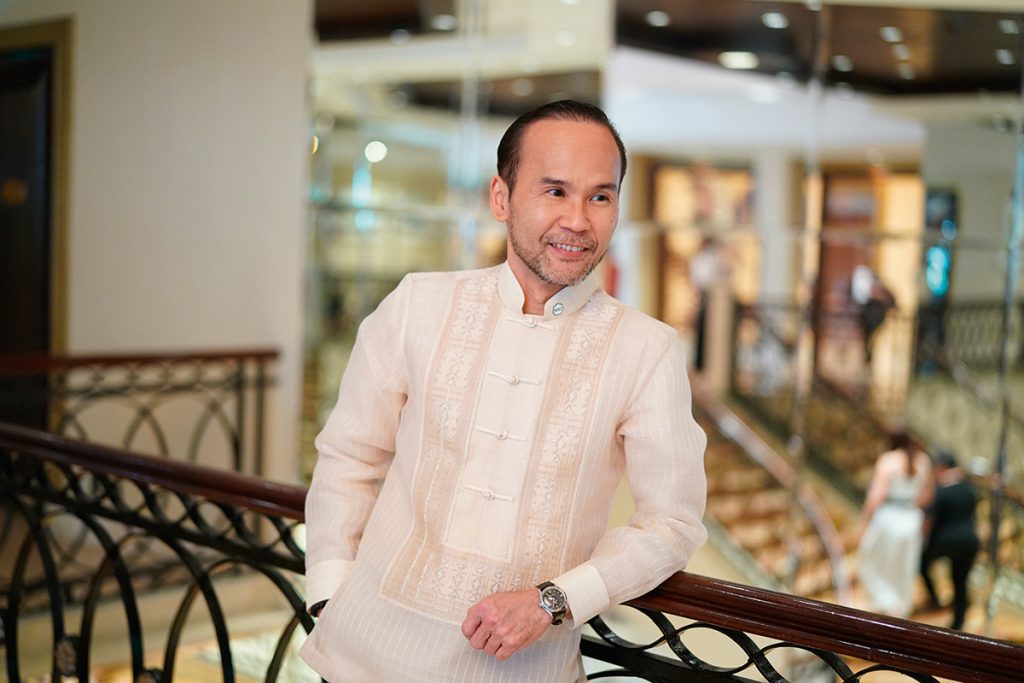 Forget macho stereotypes. Hunk actor-turned-politician Richard Gomez, who'd rather invest his time for self-care in sports and techno toys, is enjoying a non-invasive lifting procedure to improve his appearance. That's because he and his politician wife, Lucy, have a chance to bond when they're at the clinic undergoing the same treatment.
Merz Aesthetics, one of the world's top companies in beauty medicine, has been making headway with its energy-based procedure under the brand name Ultherapy®. Referred to as microfocused ultrasound with visualization, it uses sound energy on targeted areas to stimulate collagen production that consequently tightens the skin on the face and neck.
Since 2009, Ultherapy® has been the only non-invasive procedure cleared by the U.S. Food and Drug Administration for lifting and tightening loose skin under the chin, on the neck, and above the brow and smoothening wrinkles on the neck and décolletage. Ultherapy® is unique for its real-time imaging that shows the deeper layers of the skin. This enables the doctor to deliver a specific amount of ultrasound energy at a precise depth, without hitting the bones.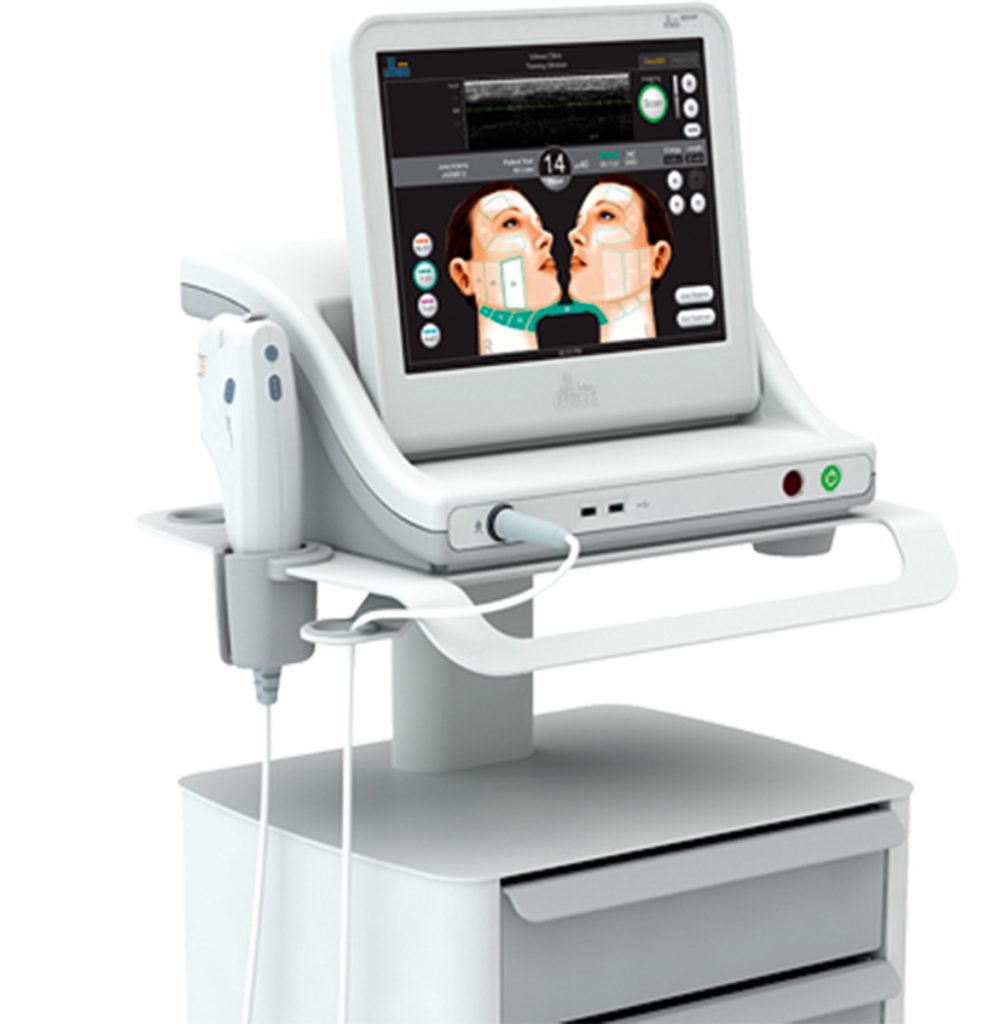 Lawrence Siow, Merz Aesthetics CEO for Asia Pacific, said, "Men comprise 10-15 percent of the global Market aesthetic market in body shaping and skin tightening. (Source: Energy-Based Body Shaping & Skin Tightening Medical Insight 2019 August) Men are afraid of needles. They are more willing to consider non-invasive or minimally invasive procedures because there is no downtime nor redness on the face afterwards."
Jorge Libanan, Merz Philippines' General Manager, pointed out that market research shows that Filipinos would rather use their disposable income on products popular with males. However, research reveals that when good service is delivered to a woman, she has a multiplier effect on business. She can tell people close to her about the product or service.
Based on this consumer pattern, the Philippines is the first market in the entire world to offer the Ultherapy® for Two campaign which invites couples to undergo Ultherapy® together. Richard and Lucy make an ideal ambassadorial couple.
Siow quoted Gomez as saying that the advantage of Ultherapy® for Two is that he could catch up with his wife. "They've been apart for some time because of their demanding schedules. Richard told me that it was nice for them to go for the aesthetic treatment together."
Asked about the effect of Ultherapy® on the 53-year-old actor-mayor, Siow observed, "He has a nice sculptured jawline. It's not a younger version of himself—more of a contoured version. He looks refreshed."
To further enhance the effects of Ultherapy®, Merz Aesthetics has developed minimally invasive products or injectables that address severe to moderate frown lines, improve facial volume, and intensify collagen and elastin production. "Doctors previously followed a template in procedures. Today, aesthetic medicine has become an art. Doctors combine and customize these modalities according to your facial structure to make a better you—without looking overdone," said Siow.
Merz Aesthetics entered the Philippine market in 2015 and relaunched its flagship brand Ultherapy® in 2017.
Siow said that the Asian market in general has been going the way of either premium or economy in services. Well-informed patients are willing to pay for procedures and treatments performed by highly-skilled, board-certified doctors who use scientific evidence-based equipment and products.
On the other hand, there are people from a lower income bracket or who want to scrimp, to get a cheaper fix at a beauty clinic. They are not concerned about the clinic's credentials or informed about the quality of the procedures. These can have botched results.
Siow cited Gangnam, a high-end district in Seoul lined with beauty centers offering cheap procedures. The products may not have undergone rigid clinical testing, and the equipment used are imitations of those for energy-based procedures. "Doctors with extensive medical training in aesthetics aren't given much value. We want to help these doctors build their reputation. There is a difference between a 'conveyor belt operator' who keeps shooting to go for volume of patients and a board-certified doctor who assesses you and offers the best solutions for you."
When Ultherapy® was relaunched, some "clinics" had been offering imitations in Metro Manila. As the first brand ambassador, Kris Aquino cautioned consumers about the centers that falsely advertised Ultherapy®.
"We didn't want Kris to merely endorse a medical procedure until she was confident about it. In doing so, she was willing to put her name along the only U.S. 0FDA-cleared microfocused ultrasound machine. Consequently, she wanted to bring benefit to the community. To her, it was a public service to warn people about these bogus machines. She encouraged the public to seek accredited doctors and Merz-certified clinics. We don't want people to be misled to undergo procedures that claim to be Ultherapy®. Authorized Ultherapy® devices and aesthetic clinics are given our Seal of Authenticity to indicate them as genuine Ultherapy® providers," said Siow.
Nevertheless, Merz Philippines has experienced significant growth, said Siow. There are 64 accredited clinics and aesthetic centers that carry the U.S. FDA-cleared Ultherapy®.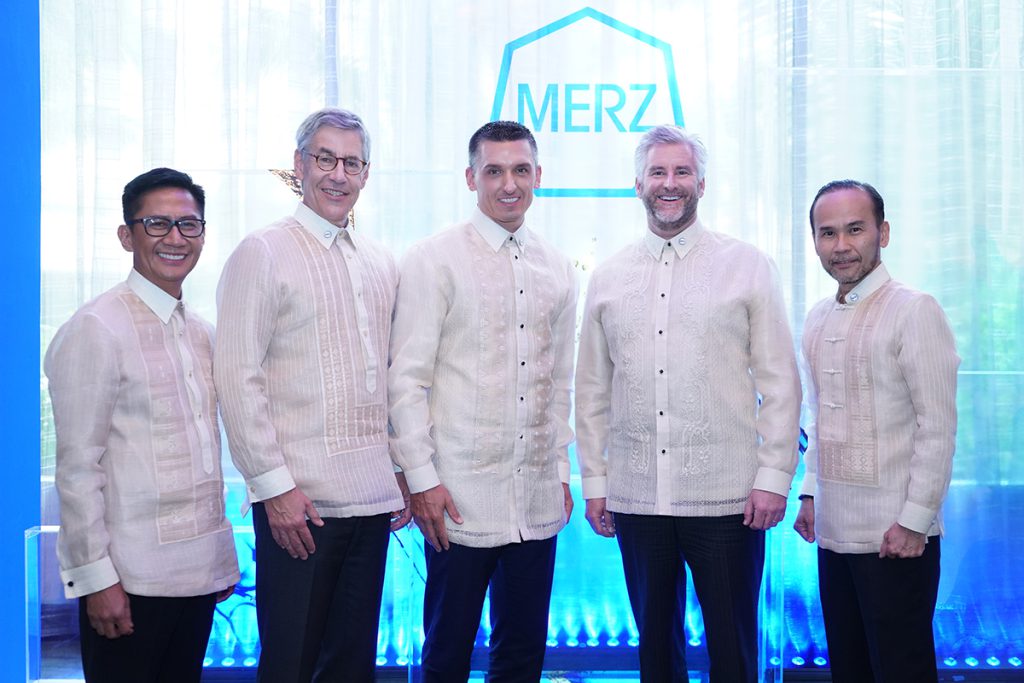 "The Philippines is like an unpolished gem," observed Siow. "Despite the popularity of aesthetic clinics in the past 15 years, people still keep mum about getting a natural facelift or having the wrinkles smoothened. Considering the population and the income level, the Philippines is in its infancy stage. Korea and Thailand continue to flourish. In China and Korea, young graduates would rather invest in nonsurgical procedures, so that they can look fresh for their job interviews," he said.
In 2020, Merz Aesthetics will continue to educate the public on its evidence-based product portfolio and the importance of consulting board-certified doctors.
Siow said its higher calling is to show how Merz can make people feel confident about their individuality instead of trying to aspire to an impossible beauty standard. AD