The Blue Leaf together with Our Awesome Planet brought together Manila's most sought-after chefs in a three-part culinary event, "Who's Cooking?" at The Blue Leaf Filipinas, ASEANA City last July 27. It was a first-of-its-kind collaboration with the chefs' best partner caterer, and offered a five-course menu.
"Food is at the center of some of life's best moments. Food ties us together, especially when it's exquisitely made by our country's very own top chefs and caterers," said The Blue Leaf Managing Director, Eugene Sandejas. "We wanted to share amazing and memorable food, not just with our clients, but also with every person who loves a good meal."
With the creative intersection of traditional catering technique and top-notch culinary innovation, each party was able to showcase a feast for both eyes and palate at the Grand Reveal Party.
Chef Mikel Zaguirre X Albergus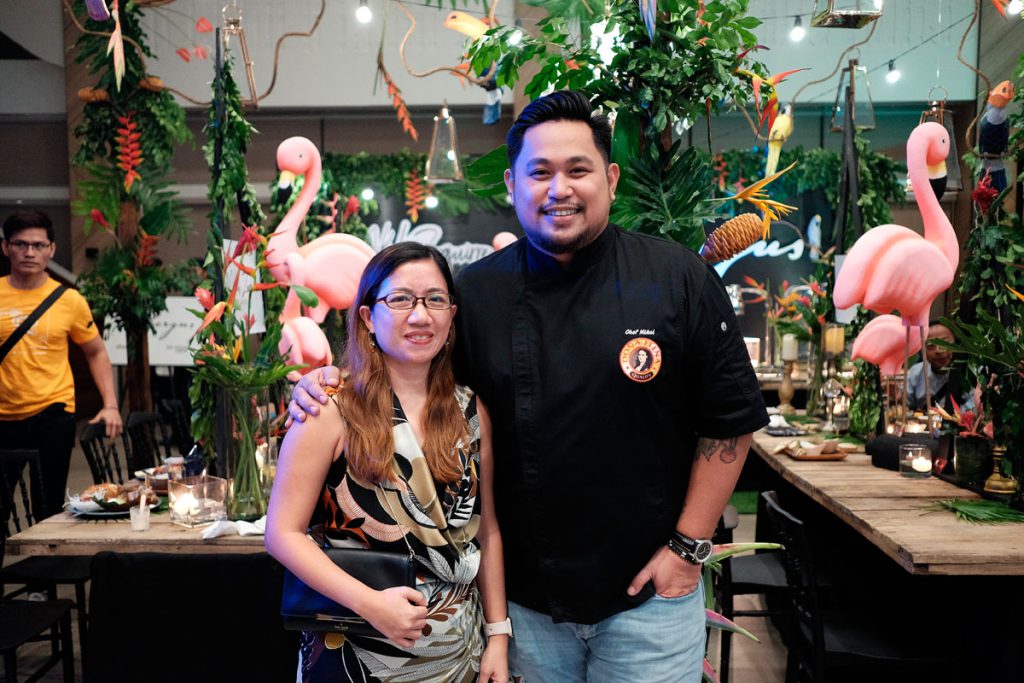 Chef Mikel Zaguirre's radical take on classic Filipino dishes in Locavore and Fyre Rooftop Lounge was paired with the go-to caterer for events, Albergus, and their creative cuisine and flawless event execution.
Chef Ed Bugia X Bizu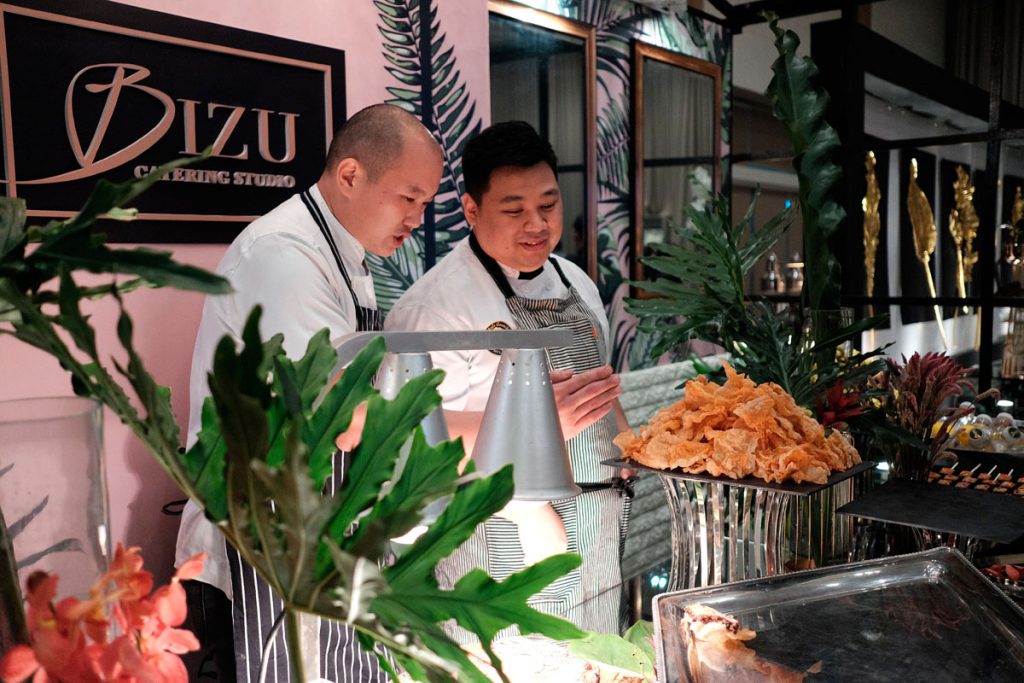 Restaurant mogul and Chef Ed Bugia's playful personality was translated into his food as he teamed up with the flair for class of Bizu.
Chef Robby Goco X The Creamery Catering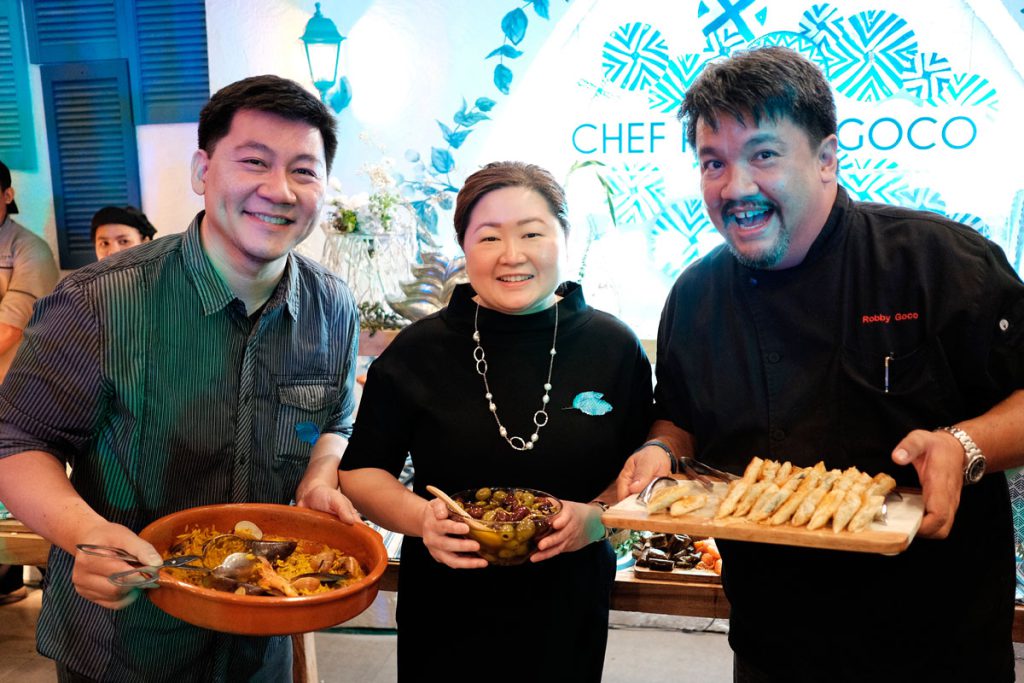 Chef Robby, known for his prolific and innovative culinary mind, worked with The Creamery Catering who has been famous for children's parties since 2007, with live stations giving their presentation an extra panache.
Chef Josh Boutwood X Hizons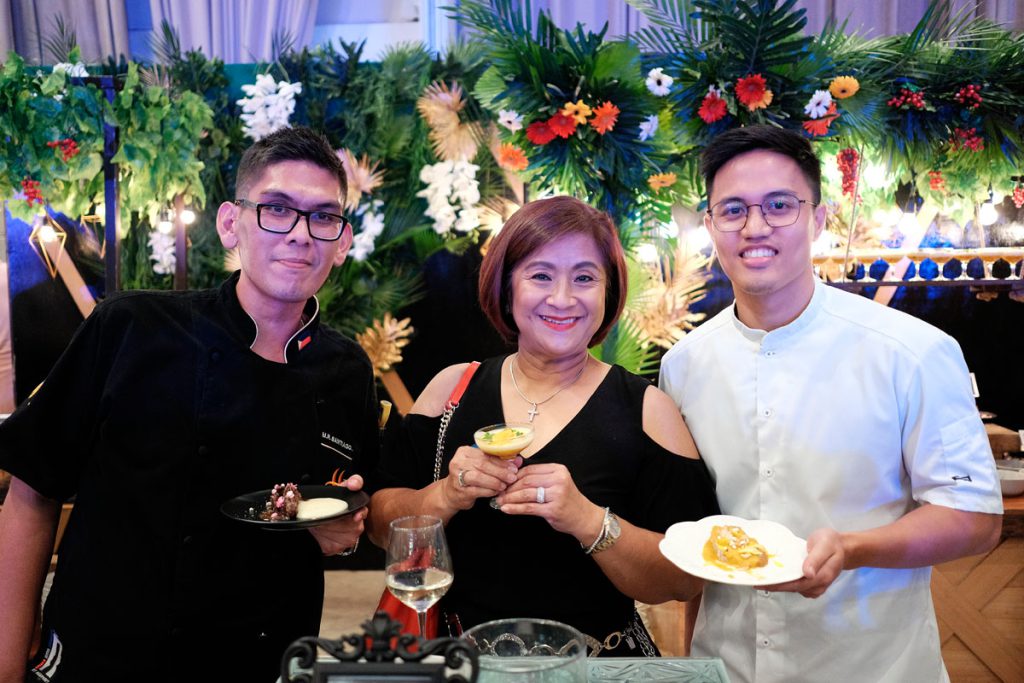 Cooking his way to the tropical beaches, Chef Josh Boutwood entered the event the well-known institution, Hizon's Catering, and their 30 years of experience.
Chef Tatung Sarthou X Juan Carlo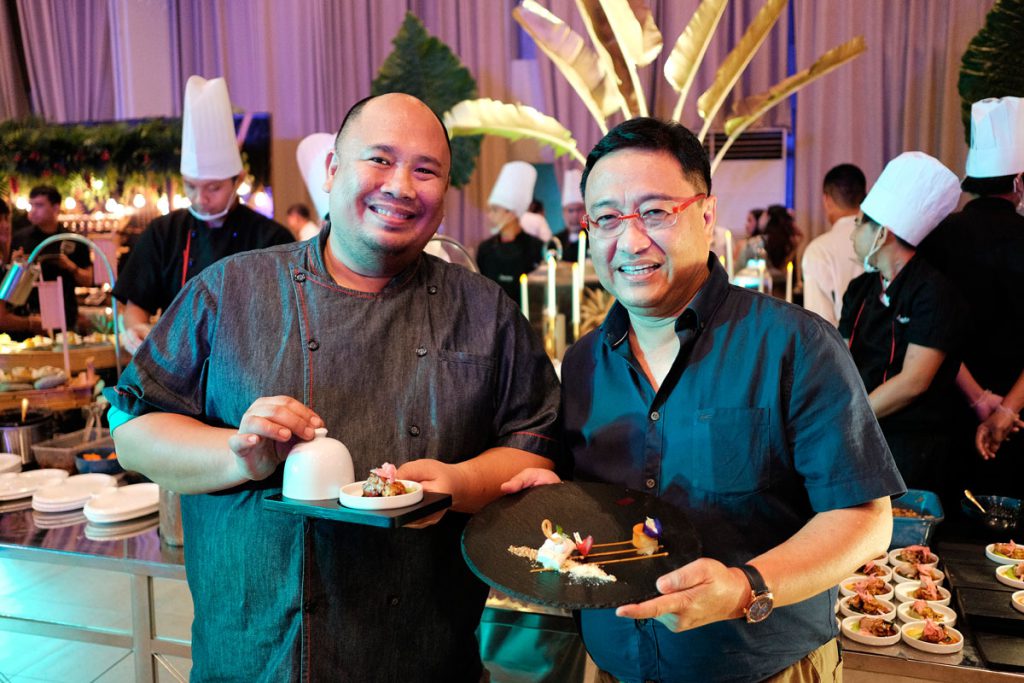 World Gourmand award-winning author, Chef Tatung Sarthou, collaborated with the celebrity favorite catering business, Juan Carlo.
Chef Niño Laus X K by Cunanan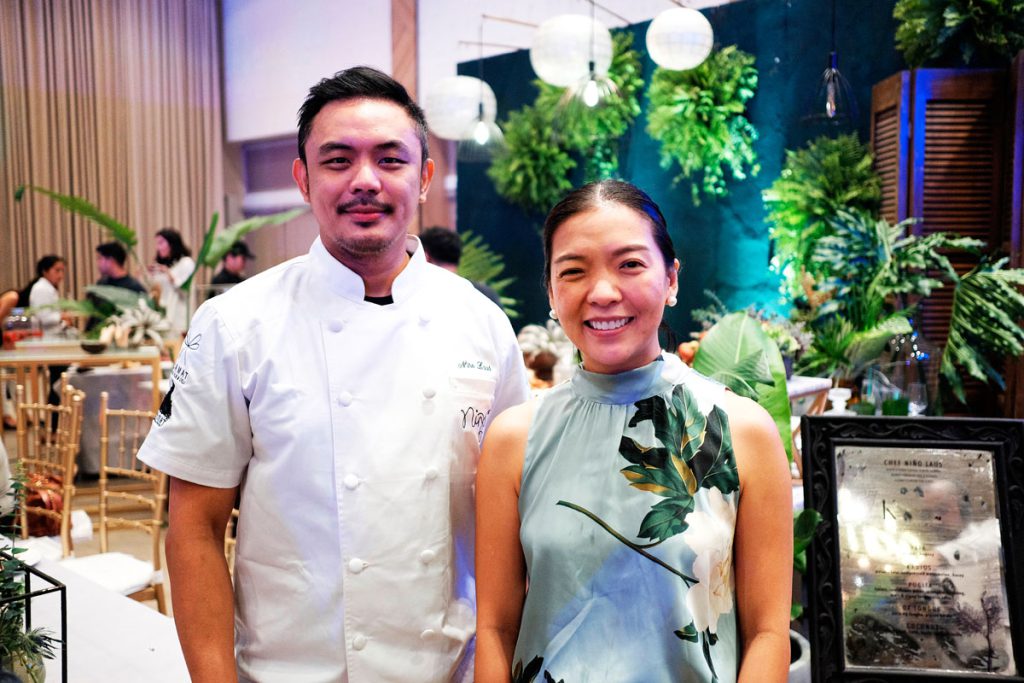 Chef Niño Laus' hip and adventurous creativity was executed by one of the most popular caterers in the wedding and event industry, K by Cunanan.
Chef Chele Gonzalez X Mesclun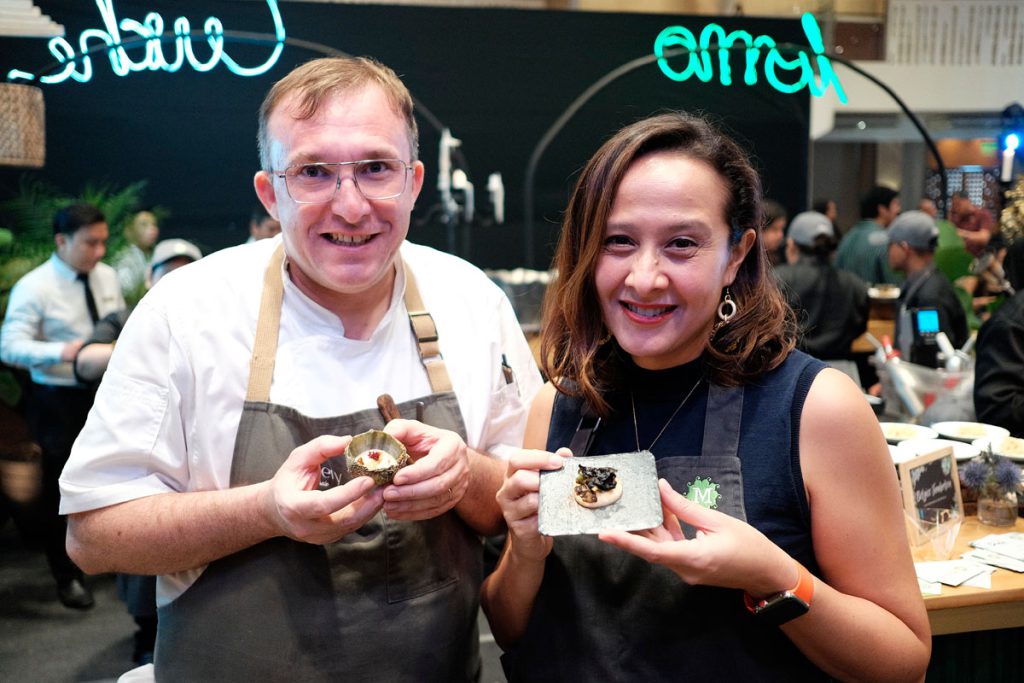 Cooking Filipino flavors and continuing to push the boundaries of the local food experience, Chef Chele Gonzales collaborated with Mesclun Events Catering + Styling, bringing to the table a harmonious marriage of colors, flavors, textures, and cuisines.
Chef Natalia Moran X Passion Cooks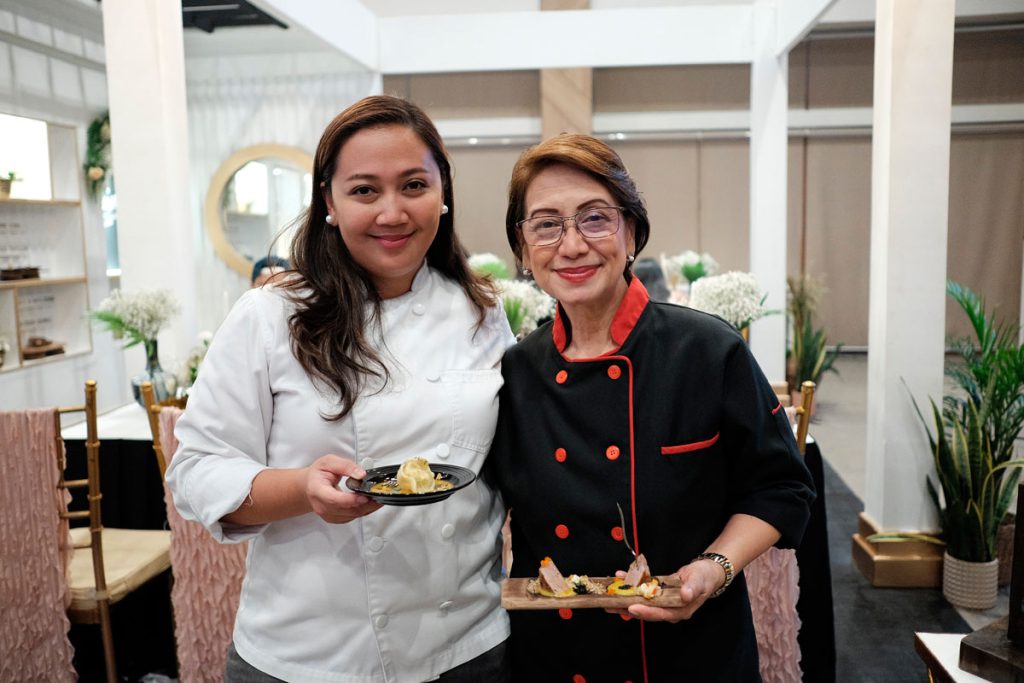 Chef Natalia Moran exhibits a diverse foodscape with the established Passion Cooks, known for their delightful service and food cooked with passion and love.
Lechon Diva X Center Table Catering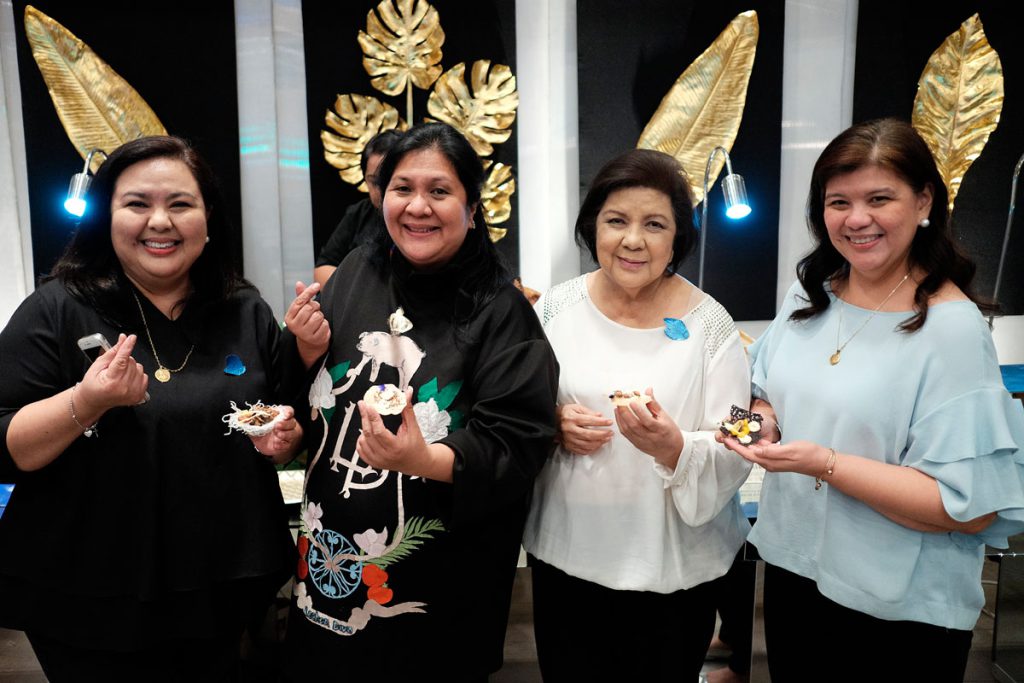 Famous for her level-up Filipino fiesta food, Lechon Diva, better known as Dedet de la Fuente of Pepita's Kitchen, teamed up with Center Table Catering and their quality food and service.
Chef Kalel Chan X Red Chef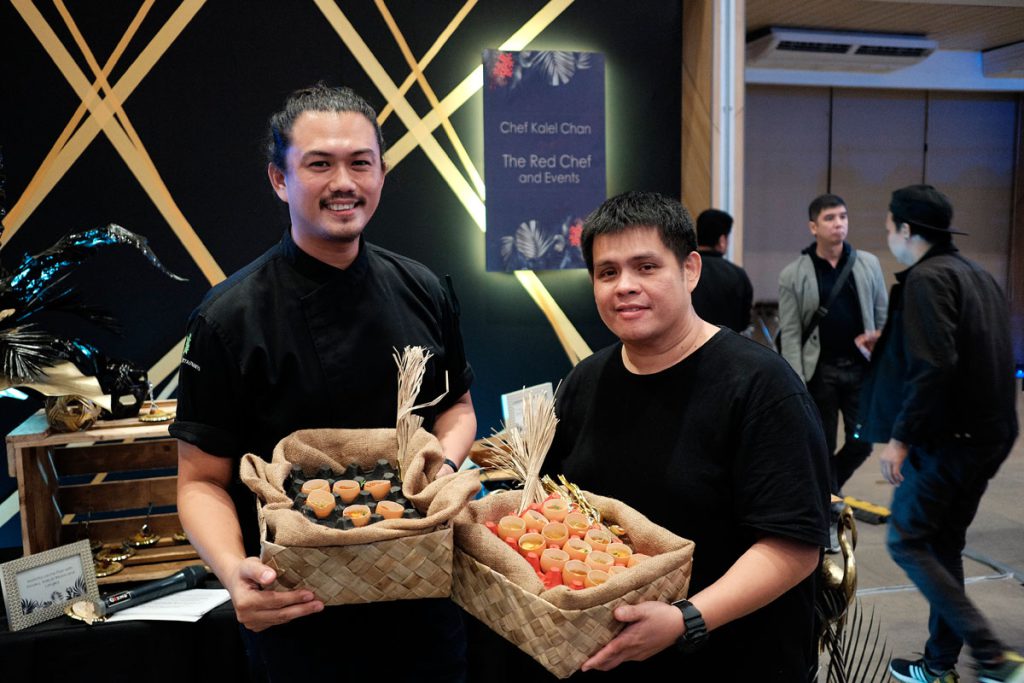 With several innovative concept restaurants under his belt, Chef Kalel Chan joined forces with Red Chef as they delivered a memorable dining experience.
Chef Francis Lim X Tjioe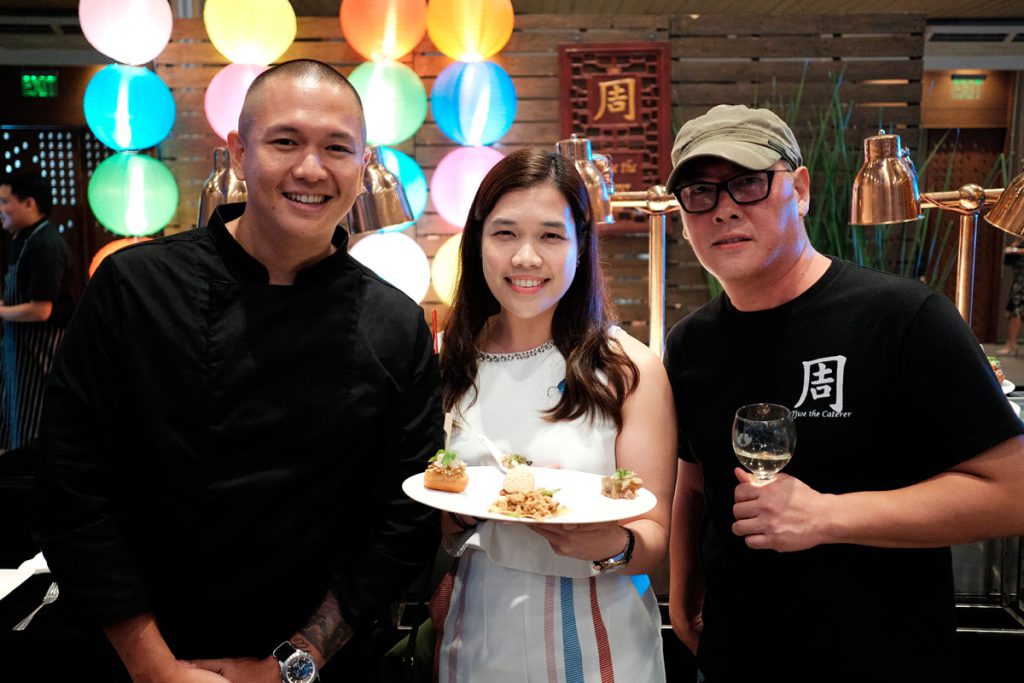 Chef Francis Lim's flair for experimentation complemented Tjioe's traditional dishes with their modern applications in the kitchen.
Anton Diaz of Our Awesome Planet said that the chefs did not pick the caterers that they were going to work with: "Ako na nagpartner, kasi we had to pair them properly para matching sila. So that the result of the collaboration is really bongga." ["I partnered them because we had to pair them properly for them to match each other. So that the result of the collaboration is spectacular."]
Who's Cooking was able to encourage cross-industry collaboration between the chefs and caterers, without restrictions, making it the event of 2019 for food lovers who sought out an unforgettable culinary experience from the country's top chefs and caterers.
The Blue Leaf Events Spaces at McKinley Hill Village, Aseana City, and Quezon City started serving the menus of all eleven collaborations exclusively last July 27.
For more inquiries and reservations, call +632 898 2583 or email inquiries@theblueleaf.com.ph.