With its mission to advance diversity, equity, and inclusion (DEI), Mondelez Philippines continues to show its support for the community through #ProudToBeMe, Proud To Be Blue, a talk at held at the Leong Hall, Ateneo de Manila University, that aimed to empower LGBTQIA+ students to reach their full potential and become persons for and with others. The snacking company participated in the school's annual pride event with a focus on fostering safer spaces for LGBTQIA+ students, all through a fun and interactive session.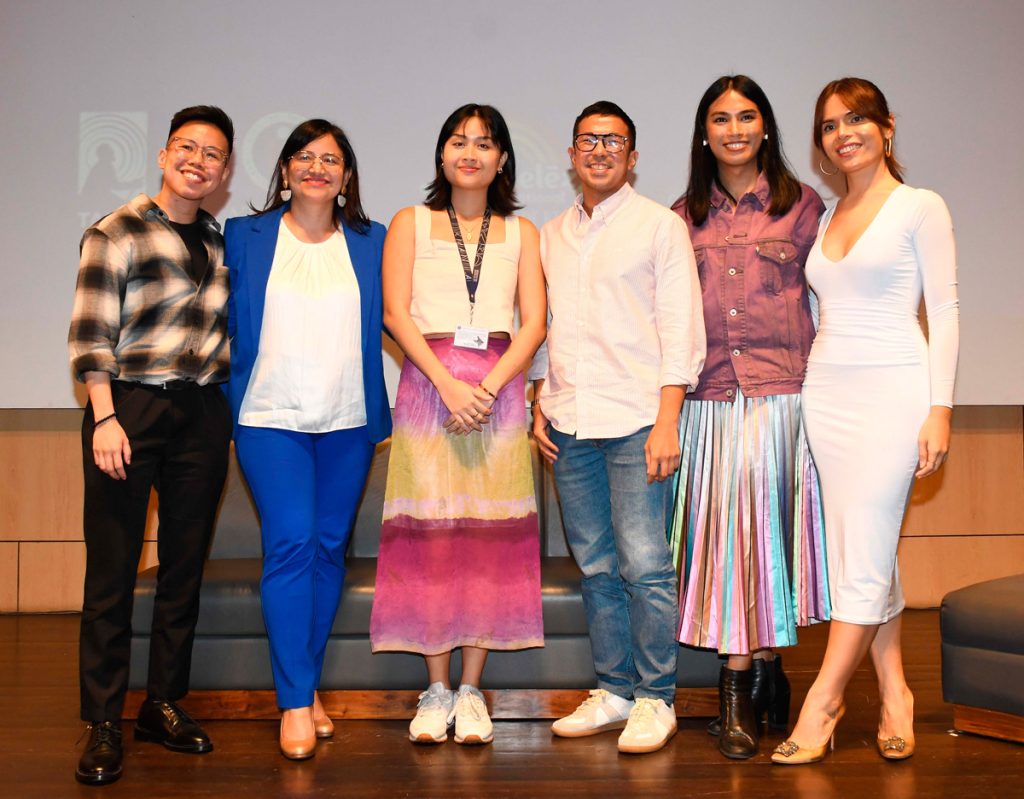 Mondelez Philippines marks 60 years as one of the leading snacking companies in the country. While the company is known for its brands like Tang, Cheez Whiz, and Oreo, as well as Toblerone and Cadbury Dairy Milk, it is also lauded for its efforts to constantly empower both its consumers and employees.
Mondelez Philippines believes in treating everyone with integrity and fairness, and creating a culture that fosters a true sense of belonging. "Mondelez Philippines will always be on the side of championing equality, no matter who you are," said Mondelez Philippines' People Lead April Valencia. "Diversity, equity, and inclusion are measures of how we stay true to our purpose to empower people to snack right, with the right snack, for the right moment, and made the right way."
The company has expressed its support for the LGBTQIA+ community and has implemented initiatives in its company's processes locally and globally, where a performance scorecard has been instituted for all business units emphasizing women representation and LGBTQIA council project implementation.
Globally, the company committed 100 percent of its business units to supporting locally relevant but underrepresented communities, as well as to spend $1 billion on minority and women-owned businesses by 2024.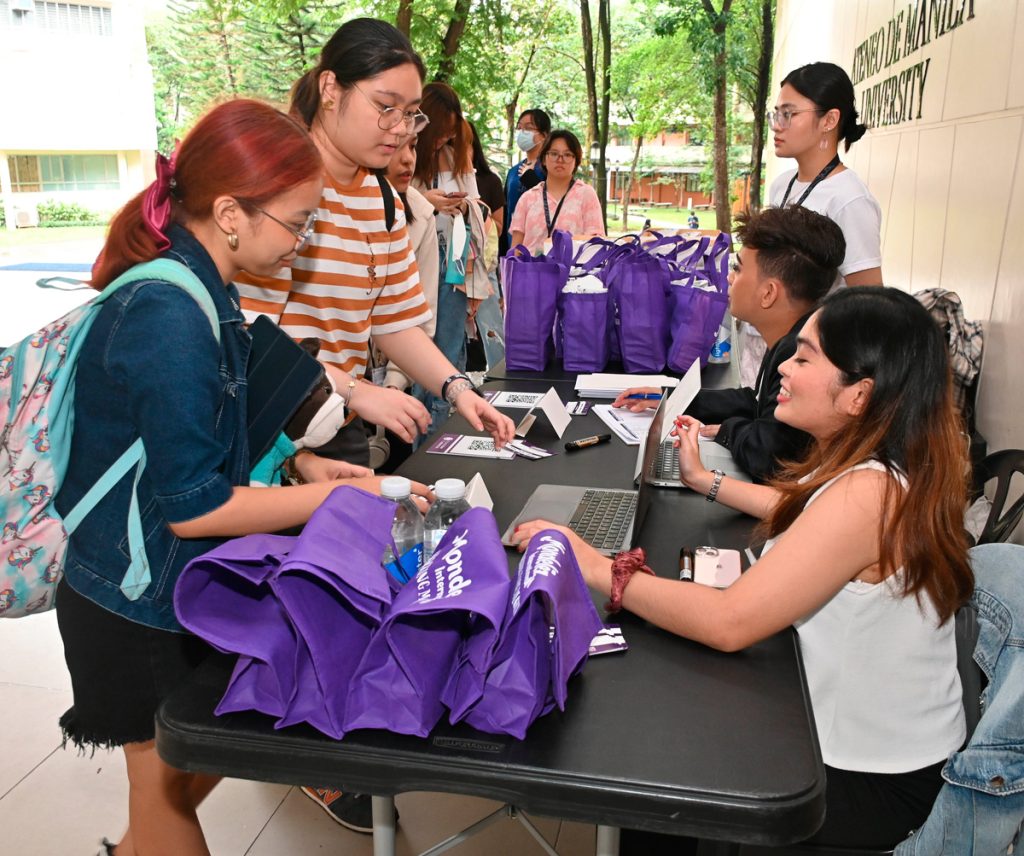 In the Philippines, the company prides itself in being the first country in its Southeast Asian business unit to have a gender-neutral restroom and a DEI policy, a testament to its goal of providing safe spaces for its people and guests. The DEI policy safeguards three rights for its colleagues: the right to a name, the right to dress, and the right to safe spaces. In its organizational structure, the company also has an impressive 60-40 women-to-men leadership ratio.
"Our commitment goes beyond just expressing our support," says Valencia. "Being an ally is a responsibility that entails tangible steps to building a more equitable world, and that means cultivating a bias-free and empowering workplace—a vision we plan on following through."
Established in 2018, the Ateneo Sanggunian Commission on Gender Equality (CGE) champions gender-based issues with a nuanced and critical awareness towards progressive reforms inside and outside of the campus.
Ateneo Sanggunian CGE co-deputy Isabela delos Santos shares that the organization aims to bridge concerns of the student body and formulate initiatives to address these. "CGE reaches out to organizations to further promote our advocacies. CGE has partnered with Love Yourself PH to offer free HIV testing within campus, and offers gender sensitivity training to its members and other Sanggunian units." CGE also takes the lead in celebrating and promoting gender awareness efforts such as Rainbow spaces, women's month celebrations, and many more.
This year's pride celebration, One Big Pride: Power In Pride, is a celebration of love for the LGBTQIA+ community in the university and a protest against the ongoing injustices that the community continues to struggle with. Students participated in a Pride March, together with other activities such as free HIV/STI testing, a Queer Fair, and Pridecasts.
In partnership with Talakayang Alab ng Bayan (TALAB), an annual event in Ateneo aimed at providing students with opportunities to reflect on the various issues confronting the nation, Mondelez Philippines and Ateneo held a joint event that featured activities, talks, panel discussions, and drag performances.
An LGBTQuiz Bee was also held, hosted by Mela Habijan, Miss Trans Global 2020 and an Ateneo alumni. Lucky winners took home gift packages from Mondelez Philippines.
The event also featured notable speakers, including De los Santos, University Gender and Development Office's (UGDO) Mibo Borres, Valencia, and Mondelez lead for e-commerce Monch Cruz.
"In the Philippines, most policies are created with distinction between those who are married or not. At Mondelez, you can extend benefits to your partner as long as necessary documents are provided," said Cruz.
With Mondelez Philippines' commitment to cultivate an inclusive work environment, De los Santos now believes that it is possible for students like her to seek employment opportunities with companies that do not discriminate against their sexual orientation, gender identity, gender expression, and sex characteristics (SOGIESC).
Valencia concluded the discussion by highlighting that Mondelez aims to strengthen its voice in promoting and advocating DEI in different spaces: "It is important for schools and companies to advocate for DEI."
The event also featured entertaining drag performances by Miss Juicy and Myx Channel, who showcased the charisma, uniqueness, nerve, and talent of Ateneo alumni. It was participated in by around 100 students and members from different university programs and organizations.