Everybody knows the name Rajo Laurel—it's a household name by now—so much so that his first name alone rings a bell.
At a very young age, Rajo knew he wanted to be a fashion designer. Growing up in theater, Rajo developed a passion for fashion through costumes. In his 2015 interview with The Wall Street Journal, the designer recalls, "I had an epiphany quite early in my life. I was part of The King and I, a local production. I was six at the time, and mesmerized by the power of costumes. With clothes, you literally could be a normal person and become a king, just like that. I was very lucky, because my grandmother founded a repertory theater in the Philippines. One day, I said to her, 'Lola, no, no, you should design it this way.' That was my very first business transaction. She paid me 10 pesos."
Rajo learned a lot from his grandmother, especially when it came to design. He shares with Asian Dragon, "My inspiration behind everything I do is my lola, Beatriz 'Betty' Castillo Laurel, whom I was very close to. She taught me the importance of balance, style, and elegance. Fashion is my life; it is essential to my being. I love making clothes and it brings me happiness. Without fashion, I would cease to exist."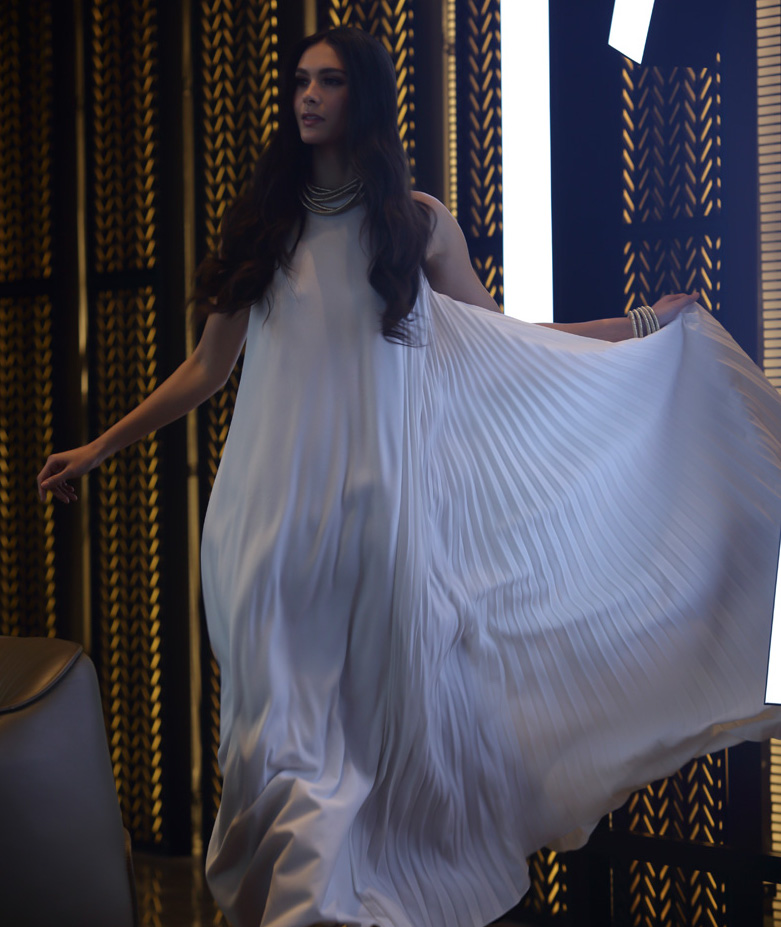 It was in his teenage years that Rajo honed his talent, eventually getting into design schools locally (De La Salle-College of Saint Benilde) and abroad (New York Fashion Institute of Technology and Central Saint Martins). He also credits his mentors, design legends Louie Mamengo and Pepito Albert, for molding him into the artist that he is today. A celebrity in his own right, Rajo, throughout the course of his career, has dressed most of the country's leading personalities across various industries and social coteries. His secret to staying on top of his game? Professionalism and hard work.
In 2004, Rajo decided to put up House of Laurel on Villena Street, Makati, with sister Venisse. The label aims to serve as a one-stop shop for those looking for world-class, designer-quality off-the-rack pieces. It was made for those who prefer a boutique-style shopping experience with trained in-house stylists attending to their sartorial needs. Eventually, the call for expansion came and his namesake line called Rajo! was born.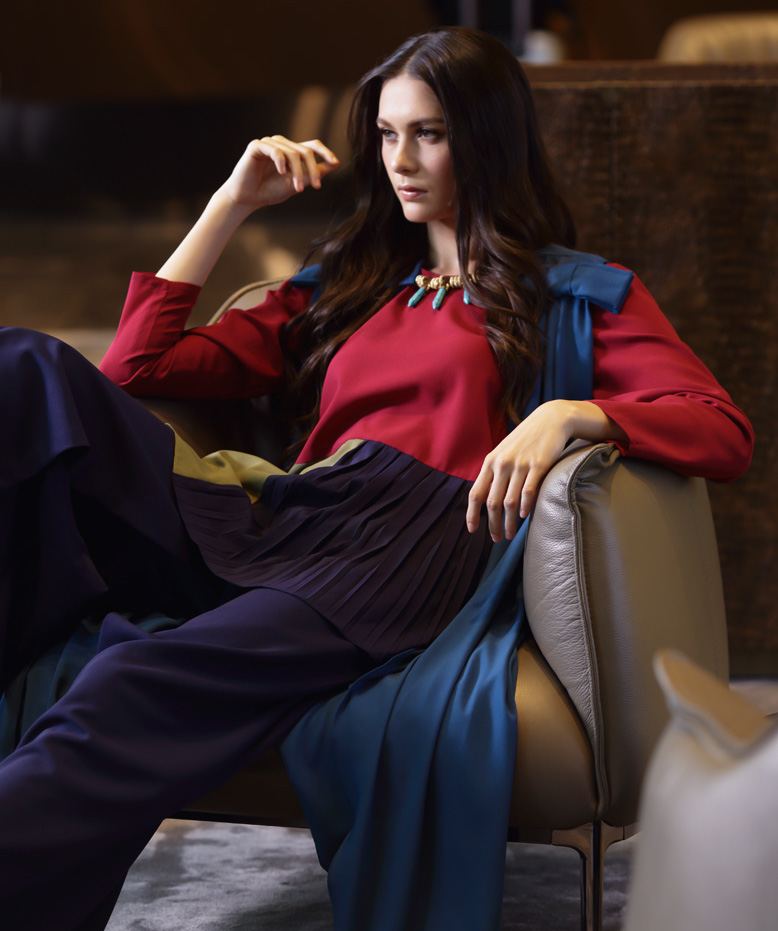 "Going into retail is a totally different game. I have learned to design my RTW pieces based on clients' everyday whereabouts and needs. My Rajo! clients are mostly working professionals who are also full-time moms. Their day-to-day schedules can be very hectic so it is very important to give them pieces that are easy to wear but at the same time unconventional," the business-savvy designer explains.
His collection, "Alchemie," transforms wardrobe staples into contemporary pieces that are both timeless and functional, never void of the designer's signature style. Shapes and silhouettes flatter the body, thanks to the designs' subtle flared form. Movement is key and each piece is made to ensure comfort and ease.
"The idea behind "Alchemie" was to take regular work wear and transform it into a chic collection you can wear in the office, to a nice dinner, or to a beach getaway. I kept my aesthetic with flowy, comfortable pieces that can be worn by every woman. I design for many types for women, which makes my work even more exciting. But the favorite type I love to dress is the headstrong, intelligent, and quietly powerful woman," he explains.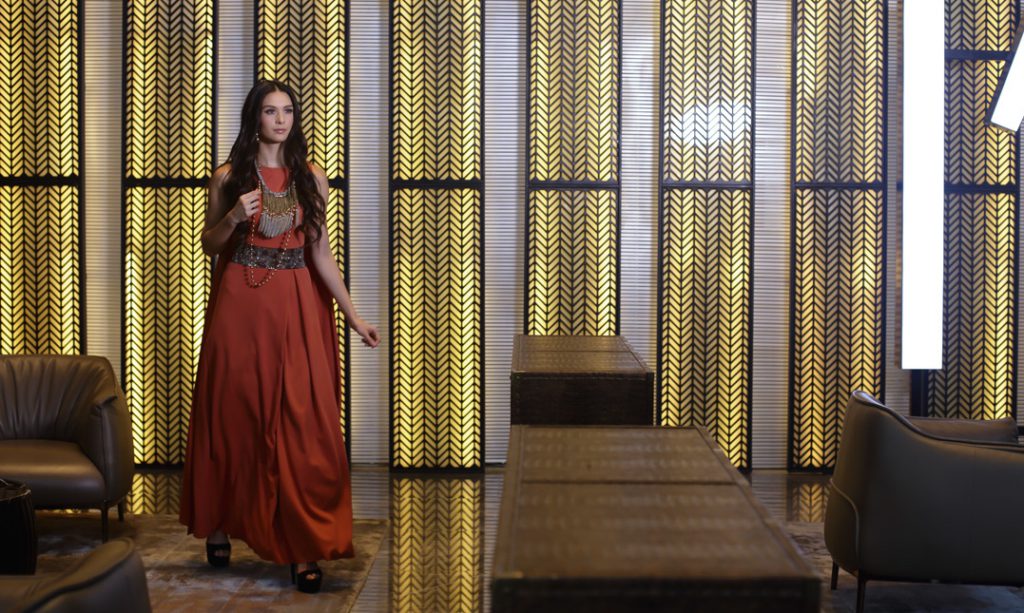 The designer's sense of femininity, appeal, and elegance has made him and his aesthetic iconic. The results are dresses and separates made for different ages and sizes, yet all modern and flattering to the female form.
Rajo's fashion tips for women? "I always tell women to know and be themselves and to wear what they feel comfortable with. A woman is always most confident in something that she's comfortable with. I don't see the reason to wear something they absolutely are not. Always go for well-fitting clothes. No matter how nice an outfit is, it won't look like it if it doesn't fit well. Enjoy dressing up; don't be afraid of color. Fashion is made for women to have fun and to enjoy themselves."
He adds, "My aesthetic is to keep my client chic and elegant, but in a way that she still feels sexy and sophisticated at the same time—that is how I want people to remember my designs. I want the women I dress to feel confident, beautiful, and powerful."
Photographs by Jo Ann Bitagcol
Styling by Luis Espiritu Jr.
Makeup by Baba Parma
Hairstyle by Jayjay Gallego
Model: Chrystalle Omaga (Elite Manila)
Shot on location at I'M Hotel, 7862 Makati Avenue, Makati City. For inquiries, call (02) 755-7888 or visit imhotel.com
Special thanks to Ms. Shyline Bernardo and Ms. Jilly Mallari
See more of Rajo Laurel's designs on Asian Dragon Magazine's October-November 2017 issue, available for download on Magzter.