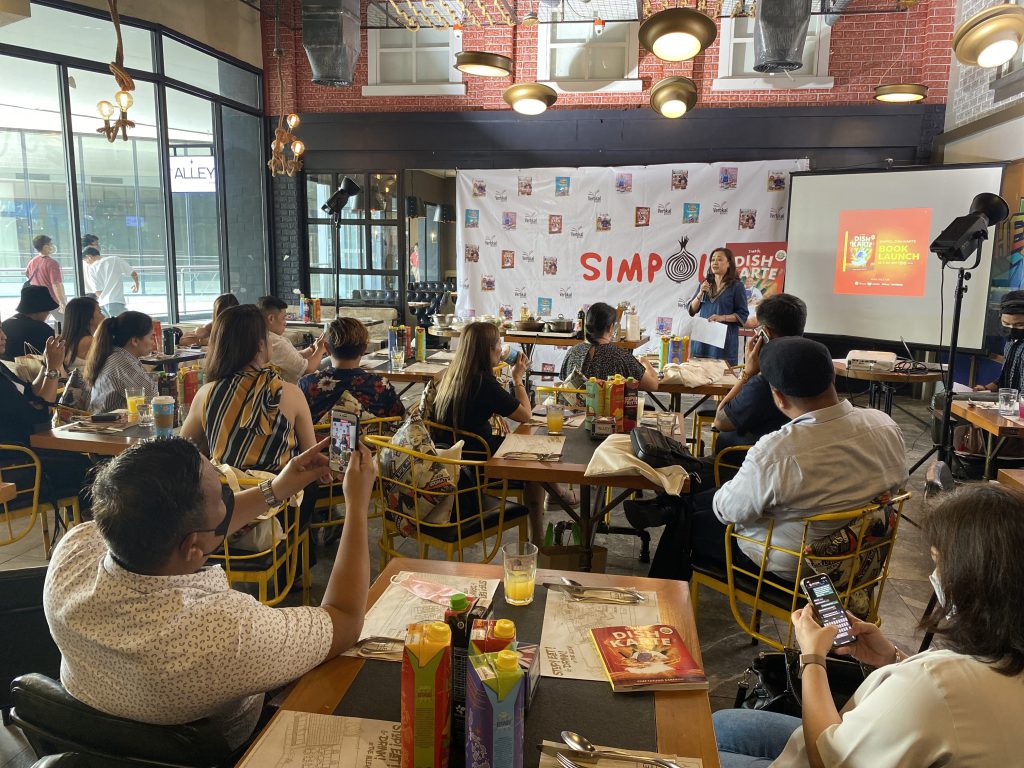 Award-winning celebrity chef Tatung Sarthou makes pinoy cooking simple and stress-free for everyone with his newest easy-to-follow cookbook – Simpol Dishkarte.
Divided into three parts: Dish Is It, Dishkubre, and Dishkarte, Simpol Dishkarte is the perfect book for non-cooks who are starting their tasteful journey in the kitchen.
"The book is a perfect primer for non-cooks who want to venture into the kitchen. It is suitable for entry-level or community-based food businesses," says Chef Tatung.
From choosing the right ingredients to using the appropriate cookware, Chef Tatung makes it Simpol in his Taglish cookbook. In fact, the first part of the cookbook focuses on simple yet basic cooking rules and handy kitchen tips. With this, you will never need to worry about whether to dice, mince, or slice your onion in your next cooking adventure.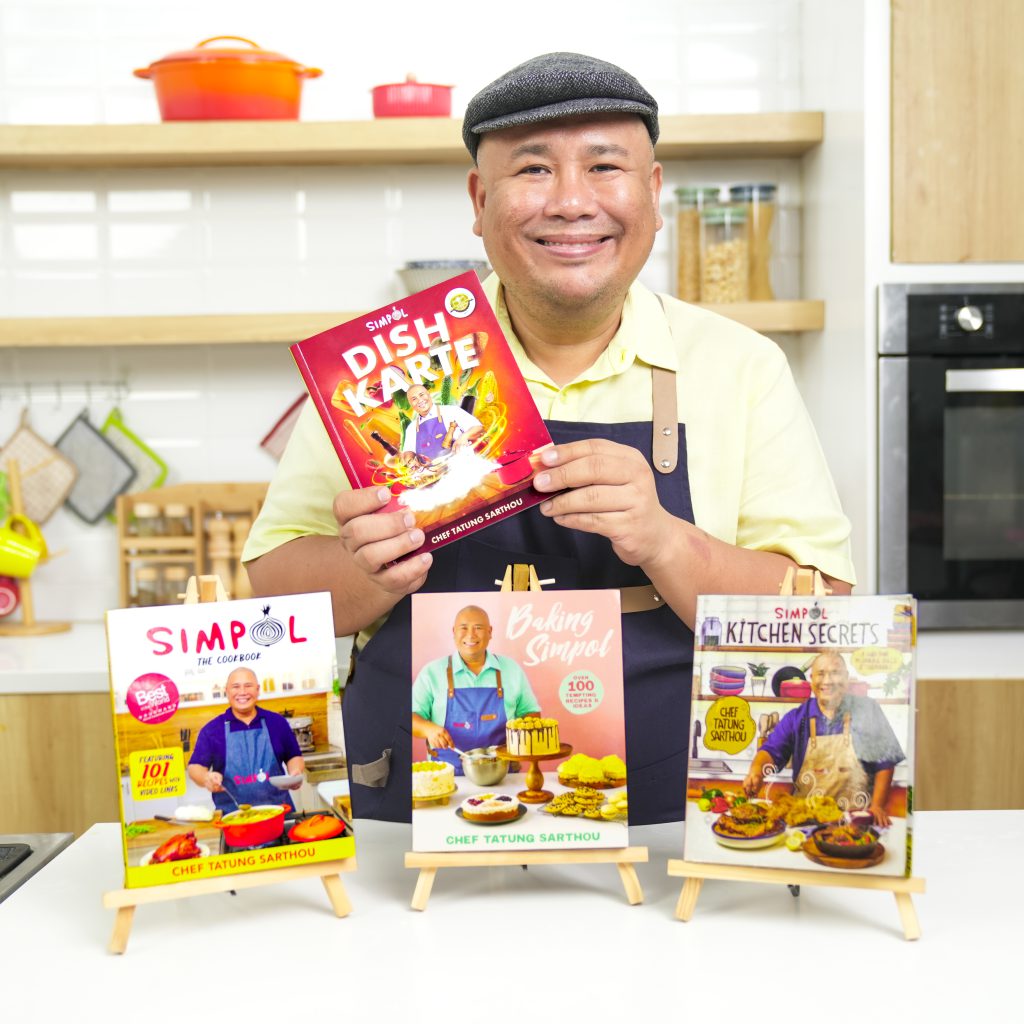 Discover basic cooking techniques in the second part of Dishkarte, where Chef Tatung gives tips on boiling, steaming, sauteing, frying, deep-frying, thickening, or thinning sauces. The Simpol chef also tackles the basics of preparing your ingredients in this chapter.
Meanwhile, the third part, Dishkarte, is all about the different types of beef, pork, and chicken cuts. You will also learn about flavor enhancers, herbs and spices, noodles, rice paper, measuring units, and color-coding chopping boards for food safety.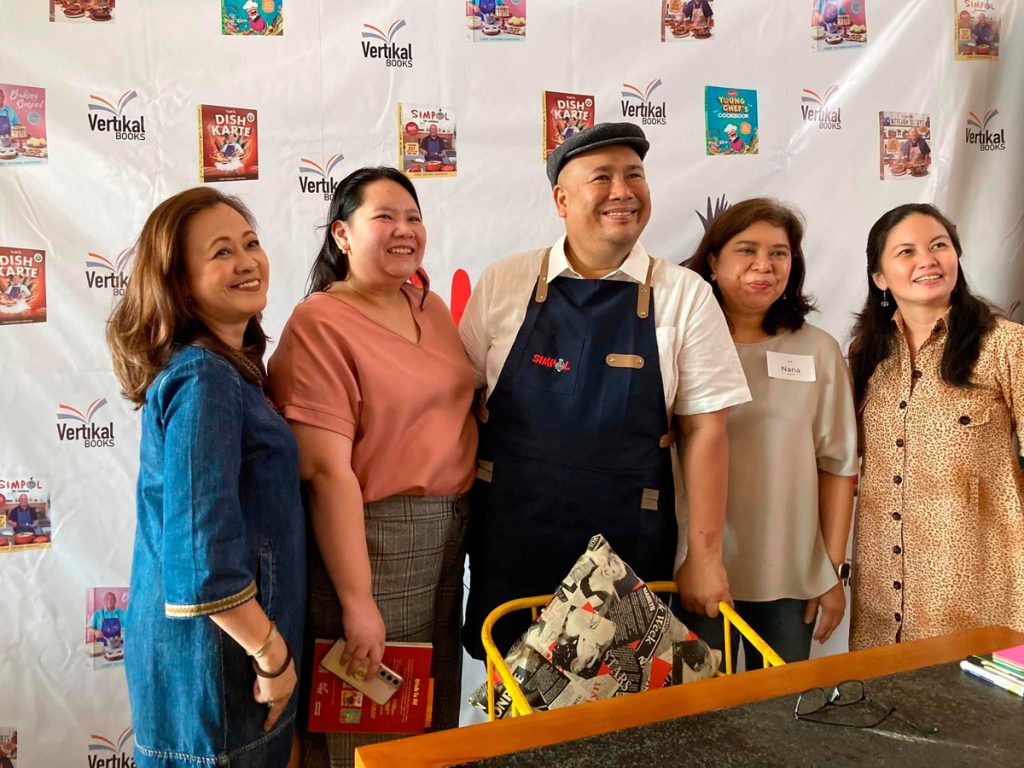 But what is a cookbook without the recipes? Well, after learning about the ins and outs of ingredient preparation and cooking techniques, it's time to put them into action. Chef Tatung shares recipes for leveled-up Sinigang na Baboy, Molo Soup, Crispy Pata, Adobo cooked four ways (with gata, puti, pula, and classic), Chicken Inasal, Laing, and many more with step-by-step photos, and illustrations.
Chef Tatung explained that the goal of his cookbook is not just to provide essential kitchen basics, hacks, tips, and easy-to-follow Pinoy recipes but also "to bridge the skill gap of home cooks to satisfy the discriminating tastes of people who frequent restaurants when served with home-cooked dishes."
The celebrity chef also shared that he wrote Dishkarte with his household staff and non-cooks in mind. "Ang hirap mag explain ng paulit-ulit, not to mention, time-consuming as there is much to cover and clarify," says Chef Tatung.
Initially published in 2018, Chef Tatung's Dishkarte is well-loved by Filipinos from all over the world. Dishkarte is among the top winners of the Filipino Readers Choice Award in 2022.