Family is the basis of the Chinese society, which is seen through the significance placed on the New Year's Eve dinner. This feast is extremely important to the Chinese. Food is one of the things that the Chinese take the most pride in. And of course, lot of care and thought is put into this important holiday's menu
As we celebrate the Year of Water Tiger give your loved ones the gift of good fortune, prosperity and of course, food.
Here, we have listed venues to best cater to your family's needs:
"FORTUNE FLAVOURS THE BOLD," A CURATION OF SHANGHAINESE FARE AND FESTIVITIES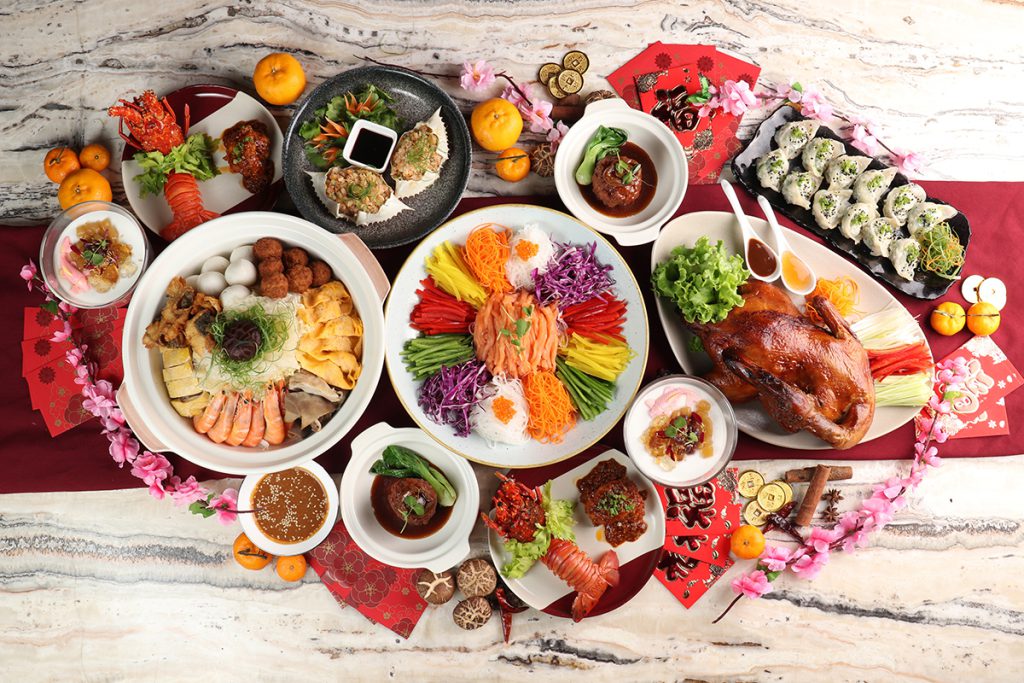 Hilton Manila, Resorts World Manila's leading sophisticated urban oasis, celebrates the auspicious Chinese New Year of the Water Tiger with a curation of Shanghainese fare and festivities highlighted by well-curated, luxury gift hampers, Handcrafted Nian Gao and Signature Set Menus available for dine-in and takeaway.
"We are elated to welcome the Chinese New Year with our esteemed guests and wish everyone good health, prosperity and peace as we continue to recover from the global pandemic," shares Simon McGrath, hotel general manager, adding "we hope that the Lunar New Year brings loved ones closer together in celebration of our faith, courage and optimism."
To view Hilton Manila's full Chinese New Year dine-in and takeaway offers, please visit: https://bit.ly/FortuneFlavoursTheBold. For inquiries or reservations, please call +632 72397788 or +639178266442, or message us on Facebook through m.me/hiltonmanila.
A ROARING CELEBRATION WITH SHANGRI-LA THE FORT, MANILA
Families and loved ones can celebrate auspicious new beginnings as Canton Road presents a safe dining experience for intimate celebrations. Chef Wang presents signature and specialty dishes good for a minimum of 5 dining guests with Canton Road's set menus: Spring, Longevity, and Prosperity Menu. Each menu features 9 dishes with flavourful specials including: US Beef Tenderloin with Foie Gras in Crispy Garlic
Canton Road finds its way to the comfort and safety of your homes where you can celebrate with family and loved ones with set menus also available for takeaway. Home celebrations are made complete with our Cantonese Barbecue Sampler Platter.
Share the gift of good fortune with a signature collection of gifting offers featuring Nian Gao Treasure Boxes and signature Lunar New Year Hampers.
To order, visit bit.ly/ShopShangriLaFort. Pre-order required at 24 hours. For arrangements, email eats.slfm@shangri-la.com.
RING IN THE YEAR OF THE WATER TIGER WITH EDSA SHANGRI-LA, MANILA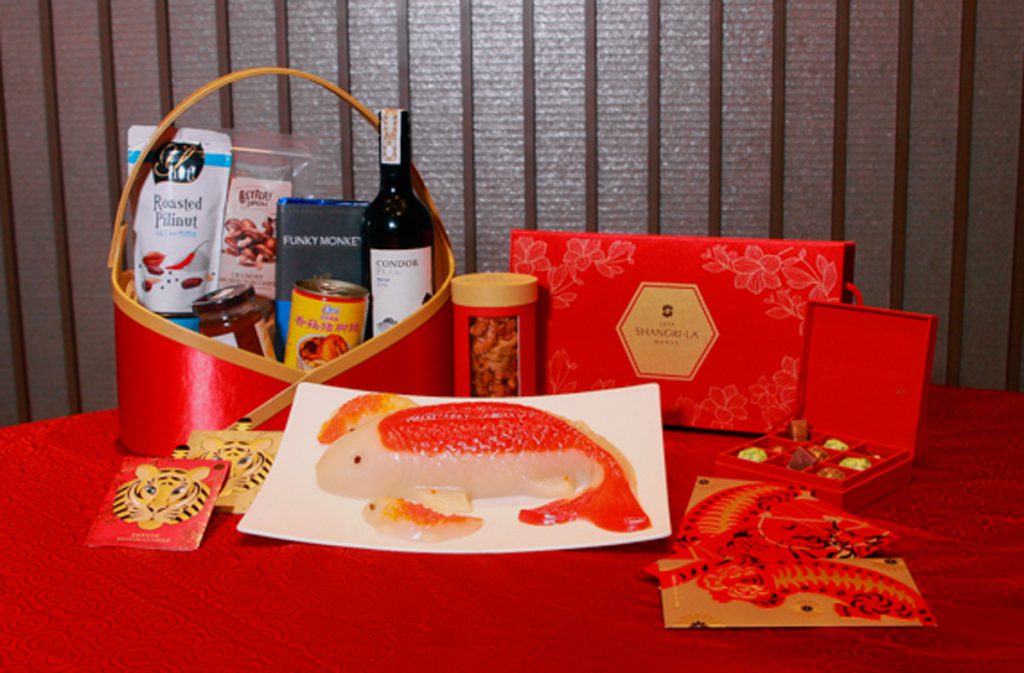 Given as gifts or savored at home, these glutinous rice cakes are believed to bring prosperity for the year to come. These delicacies are available in various flavors such as classic with berries, radish, and taro, as well as different shapes as the celebrated fish shape and gold bar Nian Gao. Chinese New Year themed cakes in jasmine and matcha red bean flavors are also on offer. Not to be missed is the specially curated hamper which includes the signature fish shaped Nian Gao, a bottle of wine and other festive treats.
Guests can feast on authentic Cantonese specialties with Summer Palace's set menus for groups or families of 4 people. A selection of Chinese New Year dishes is also available such as Fresh Salmon with Snow Pear Yee Sang, Seafood Poon Choi, and Crispy Squirrel Fish with Sweet and Sour sauce and Pine Nuts to name a few.
For orders and inquiries, please visit the Chinese New Year counter at the main lobby of Edsa Shangri-La, Manila, call (63 2) 8633 8888 local 2728, or e-mail summer palace.esl@shangri-la.com for dining, takeaway and delivery reservations.
SOFITEL PHILIPPINE PLAZA MANILA CELEBRATES FLAVORFUL TRADITION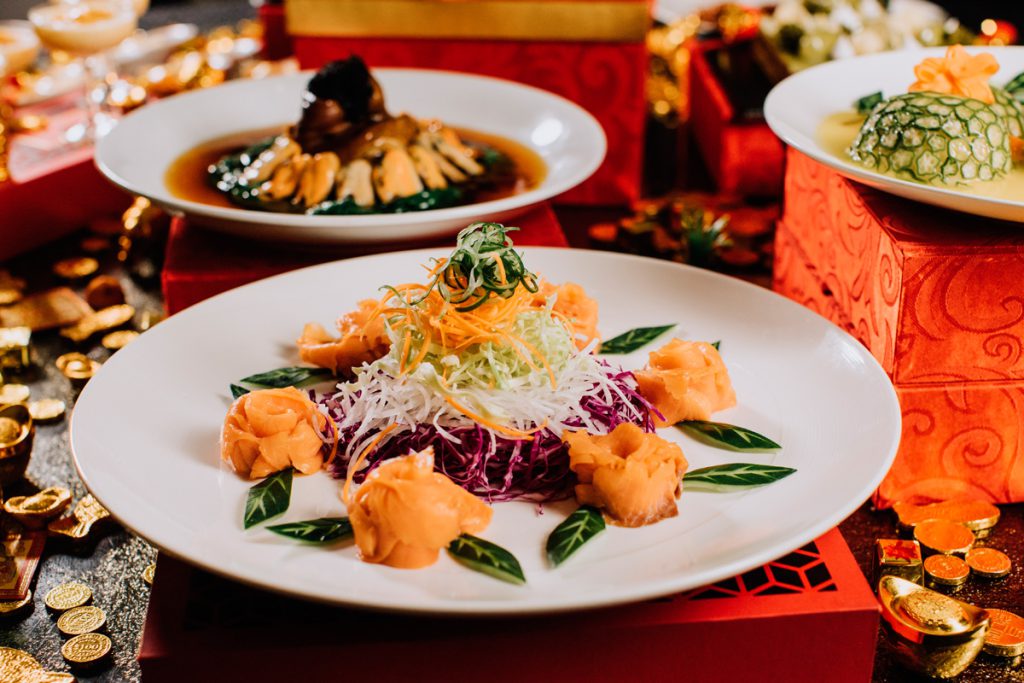 2022 welcomes the Year of the Water Tiger, Chef Mok Chee Wah promotes health, good fortune, and prosperity with the Lunar New Year celebration which marks his comeback to the iconic Sofitel Manila. Traditional dishes featuring Sesame Tiger Prawn Roll Salted Egg Yolk and XO Sauce, Wok Fried King Prawn with Salted Egg Yolk and Crispy Curry Leaf, CNY Traditional Treasure Pot (Tiger Prawn, Abalone, Sea Cucumber, Mushroom and Sea Moss) are among the sumptuous specialties Chef Mok will present for an auspicious year ahead.
For more information, inquiries or reservations, please call 63-2 573.5555 or email H6308@sofitel.com.
THE PENINSULA CHINESE NEW YEAR BENTO BOX TAKEOUT MENU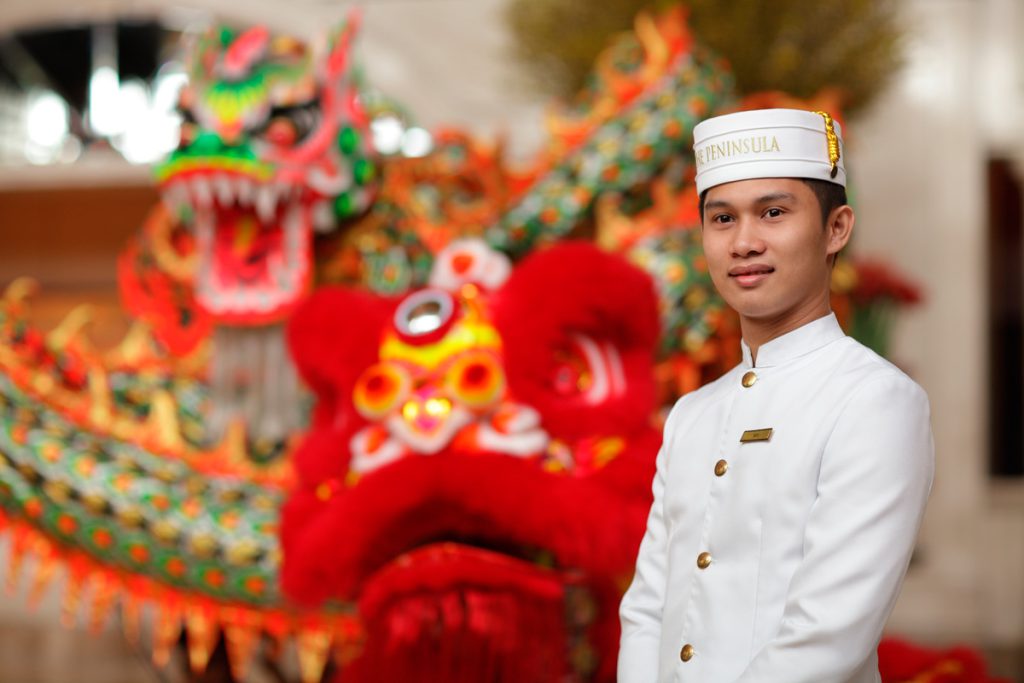 Because we aren't able to meet up in person or go out to a restaurant doesn't mean that we can't celebrate. There's nothing to stop one from feasting on delicious takeout while catching up with friends and family virtually. In fact, The Peninsula Manila has once again found a way to work around the COVID restrictions by coming up with two Chinese New Year bento box meal kits for takeout. From beautifully made dumplings and elegant takes on ginger-soy mahi mahi and stir-fried tenderloin strips with mushrooms, The Peninsula Manila's Chinese New Year takeout bento boxes will make sure that we all greet the Year of the Ox with a big smile on our faces.
For inquiries, orders, and reservations, please call The Peninsula Boutique at +63 2 8887 2888, mobile 0917-5578014, or email diningpmn@peninsula.com.
CRYSTAL DRAGON AND NOBU MANILA AT CITY OF DREAMS RING IN THE YEAR OF THE TIGER WITH AUSPICIOUS OFFERINGS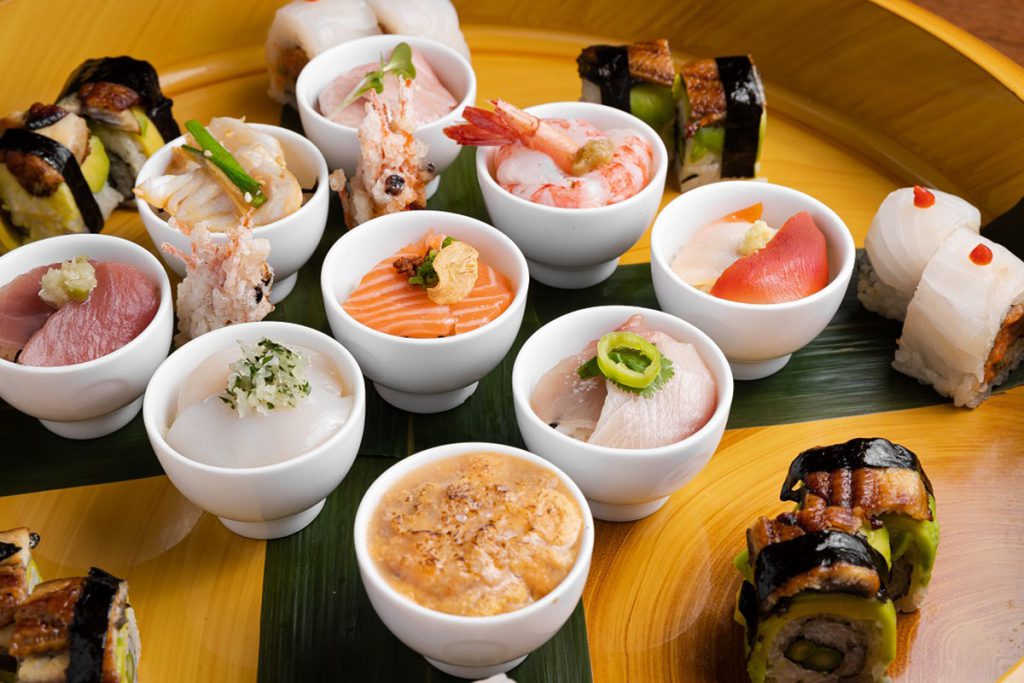 In celebration of Chinese New Year, auspicious offerings await diners at City of Dreams Manila's award-winning restaurants Crystal Dragon and Nobu Manila. To augur the Year of the Water Tiger, the two premium restaurants highlight bountiful feasts of fine Cantonese cuisine and regional Chinese specialties,and new-style Japanese cuisine, respectively, for fully vaccinated diners.
Crystal Dragon
Diners can look forward to Crystal Dragon's Lunar New Year ala carte menu that is currently offered until February 6. The menu consists of culinary delightsthat symbolize good fortune, abundance, and happiness highlighting Crystal Dragon's luxurious and enhanced rendition oftheYu Sheng,a popular Chinese New Year fare.
The Prosperity Abalone Yu Sheng's ingredients are thoughtfully put together to symbolize abundance of wealth and long life, with the abalone signifying abundance; the oil representing wishes for a smooth sailing year; the chopped peanuts and deep-fried flour crisps symbolizing prosperity, and the sweet plum sauce denoting a sweet and harmonious family relationship.
Located on the upper ground of Nüwa Manila, Crystal Dragon is open from 12 noon to 11 pm.
Nobu Manila
Guests can ring in the Year of the Tiger with a roaring fare influenced with the new-style Japanese cuisine globally popularized by the legendary Chef Nobu Matsuhisa. Nobu Manila's Chinese New Year ala carte menu, which is offered for the whole month of February.
Located at Level 1, Nobu Hotel, Nobu Manila restaurantalso provides leisurely al fresco dining experience at the open-air floating cabanas. The restaurant is open Sunday to Thursday from 5 pm to 10 pm, and until 11 pm on Friday and Saturday.
Reservations are encouraged, through calling 8800-8080 or e-mailing guestservices@cod-manila.com. For more information,visit www.cityofdreamsmanila.com. Explore more of City of Dreams Manila's promotional offers, rewards, or instantly check Melco Club points with the new Melco Club App, available for free download on iOS and Android.
Celebrate the Lunar Fest at Las Casas Filipinas de Acuzar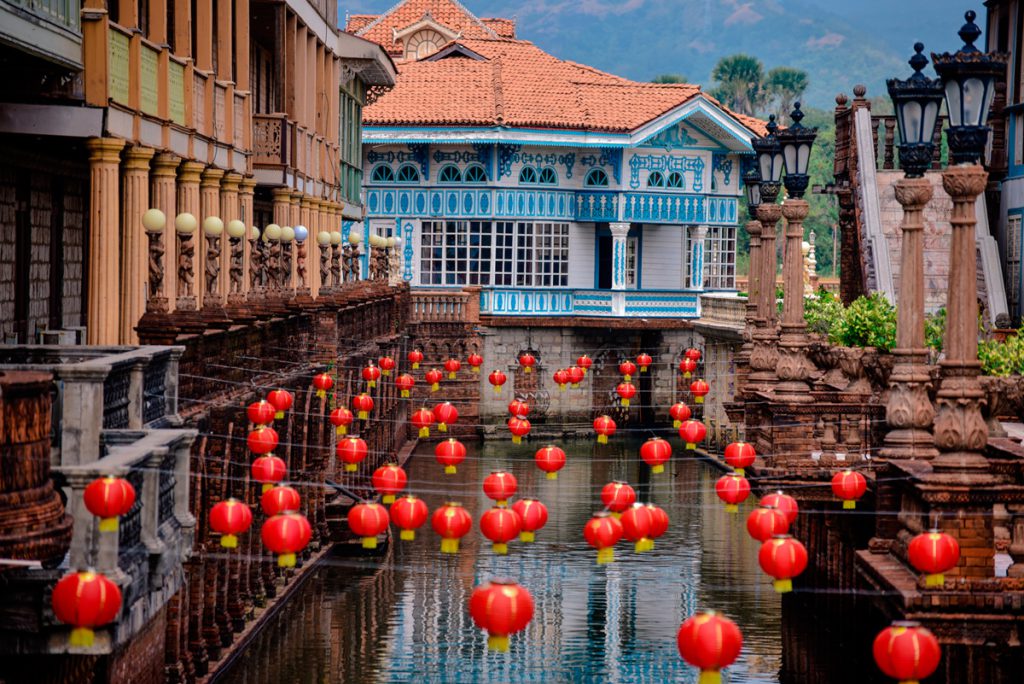 Usher the auspicious Year of the Tiger with Luckiest Deals at Las Casas Filipinas de Acuzar.
The iconic heritage and beach resort invites guests to revitalize, reconnect and spend the Lunar Fest that guarantees a festive, safe and worry-free staycation.
Savor the Lunar Fest for Two (2) Nights at P12,000 nett or Three (3) nights, priced at Php 16,000 nett complete with daily breakfast , Chinese-themed dinner with typical dishes and recipes, Balsa ride, complimentary rice cake setup in the room and delight in main street parade with Batoneras and other local performances.
Contact + 63 917 872 9361, email reserve@lascasasfilipinas.com for reservations or visit www.lascasasfilipinas.com
JUMP TO A BOLD NEW START WITH NESPRESSO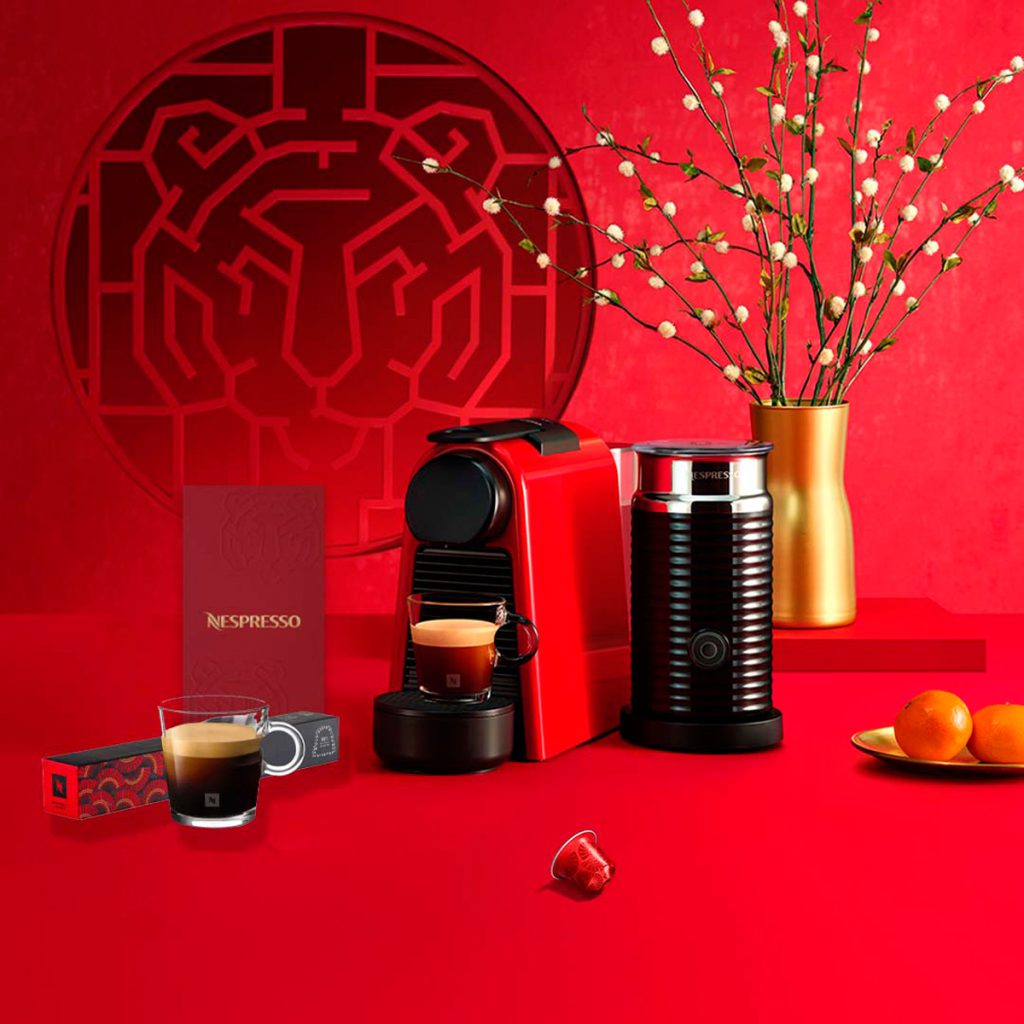 Begin the Year of the Tiger with a good cup of coffee. A symbol for power and positivity, the tiger symbolizes one's journey to overcome challenges. As the new year unfolds, a new maze becomes apparent yet the different paths converge to gather loved ones for special moments of celebration. Continue the tradition of celebrating moments that matter by surprising family and friends with simple-to-use yet innovative machines and Shanghai Lungo sleeves from Nespresso's Chinese New Year offerings.Don't forget to restock your Nespresso favorites and kickstart each day with boldness.
USHER IN THE YEAR OF THE WATER TIGER AT DIAMOND HOTEL MANILA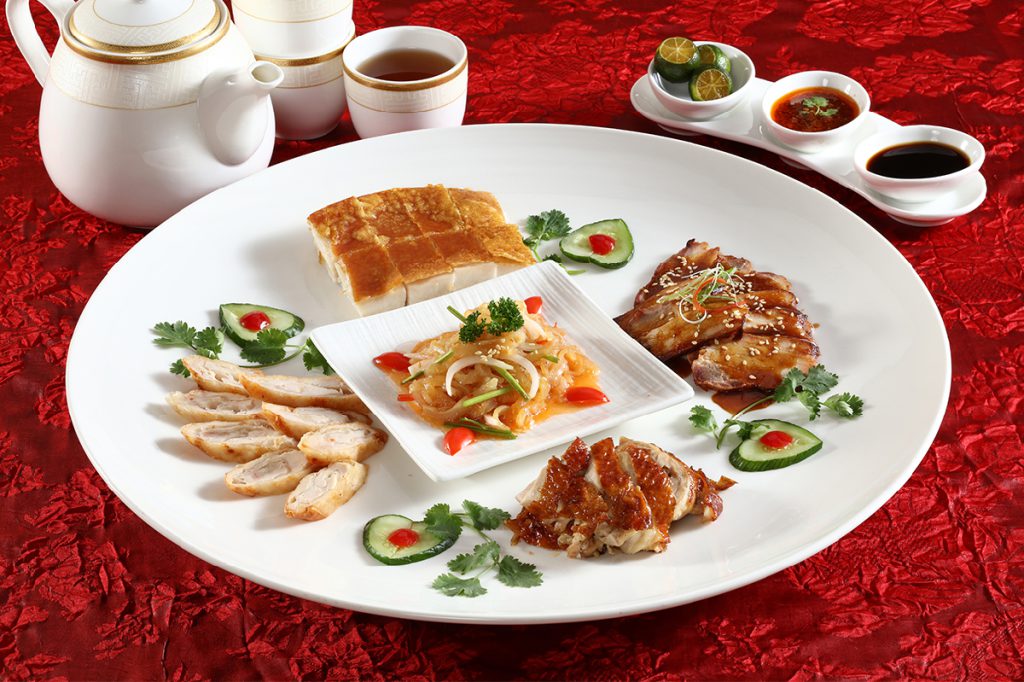 The year of the fierce tiger deserves splendid feasts and Corniche restaurant will offer Chinese culinary treasures until February 6, 2022, all masterfully created by Chinese Chef Yang Yong.
At the Lunch and Dinner Buffet, indulge in traditional Chinese New Year favorites and other celebratory dishes for Php 3,300 net per person. Diners can partake of the Roasted Suckling Pig, Braised Chicken Soup with Chinese Herbs, Chinese New Year Pan Cai (all-in-one dish), Stir-fried Noodles, Steamed Fish with Ginger Soy Sauce, Chinese New Year Yu Sheng, Assorted Dimsum, 3 Kinds of Tikoy and more. Plus, every minimum of Php 5,000 spent at Corniche during this period entitles you to "pick-a-prize" from the Prosperity Tree where you have a chance to win surprises from the hotel.
For families commemorating the grand occasion at home, visit Diamond Hotel's online shopping site onlineshopping.diamondhotel.com and browse the selection of featured Chinese delicacies to order.
For reservations please call 8528-3000 ext.1121, mobile number 09757921473 from 9 AM to 5 PM or visit onlineshopping.diamondhotel.com. Dining guests must be fully vaccinated and other conditions apply.
EXPRESS YOUR LOVE AND CARE WITH CONTI'S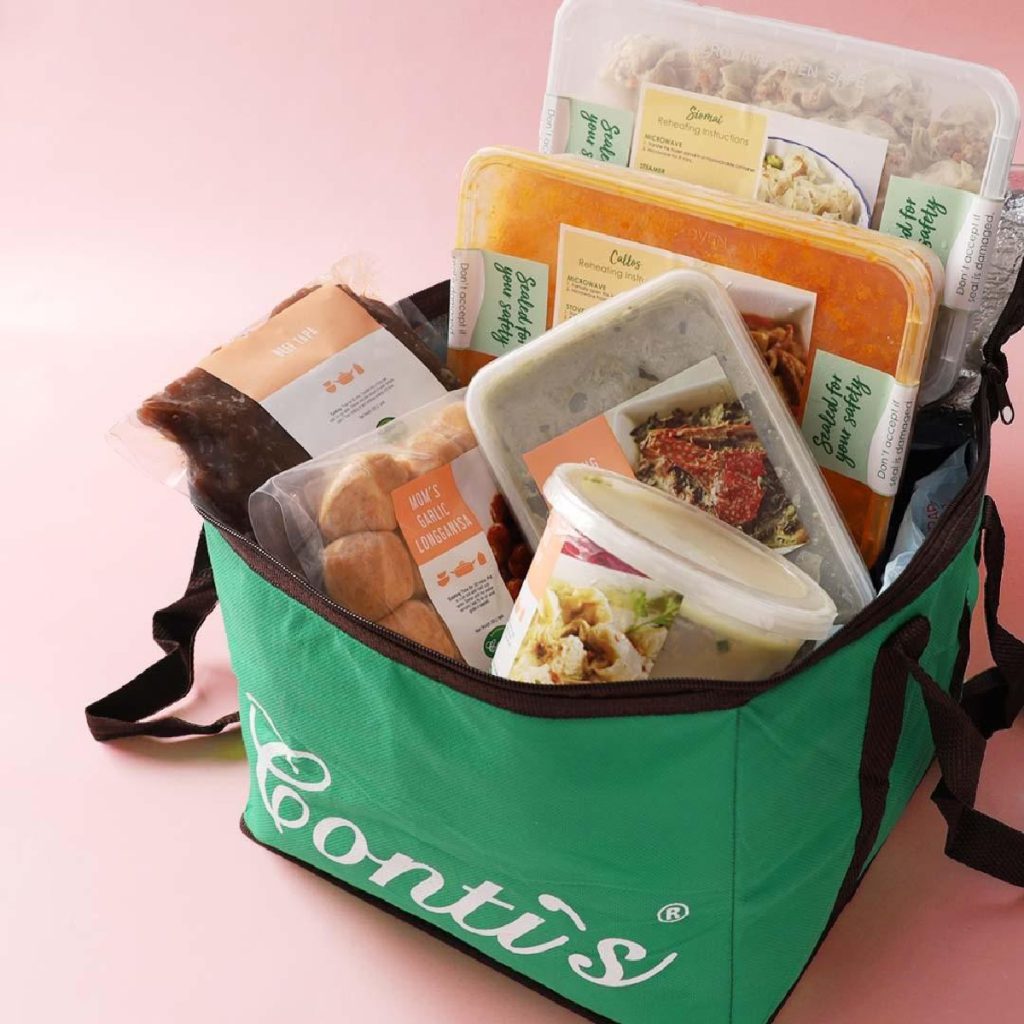 The comfort of these classics and the feel-good memories of celebrations they bring more bearable and even delightful.
In the case of Conti's Bakeshop and Restaurant, its delivery menu does not only include ready-to-eat meals but also frozen delights of some of its classic dishes.
With Conti's, your loved ones who take utmost delight in Conti's warm cooked staples such as Molo Soup, Chicken Ala Kiev, Baked Salmon, and other signature pasta dishes can enjoy these favorites right in their very homes.
To know more about Conti's Bakeshop & Restaurant and #ContisAtHome visit their website at http://www.contis.ph/ or check out their Facebook (@contispastryshopandrestaurant) and Instagram (@contis_ph) pages.