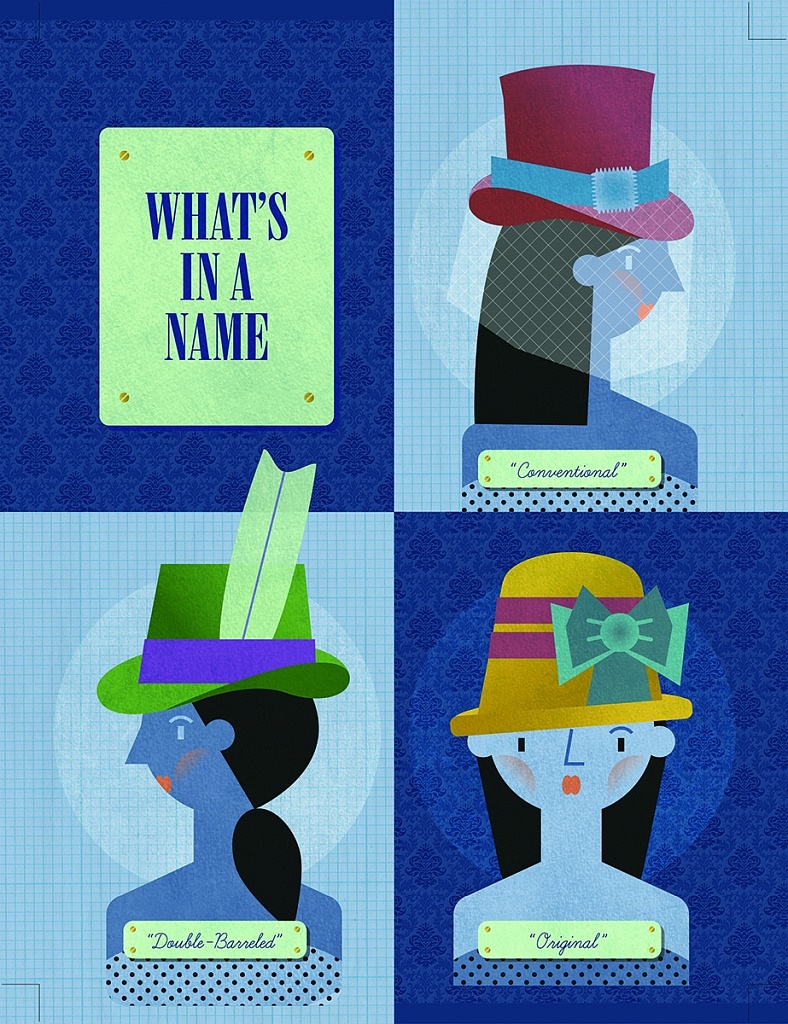 Not changing surnames does have its advantages, especially for women who have easily recognizable names and whose careers have built them a certain "fanbase," but it does have its disadvantages, too. Attorney Dy cites two: "Government processes where her marital status is relevant may become slightly more tedious as she may be required to establish or prove her relationships to her husband and children, and, since many Filipinos are still very traditional, the woman's non-use of her husband's surname may not be kindly looked upon by the husband's family."
New wives who are so inclined, however, need not worry so much about taking on their husbands' name and practicing their new signatures with it. "There are no legal processes required before a woman can keep her maiden name. A married woman has an option, but not a duty, to use the surname of her husband," says Atty. Dy, referring to Article 370 of the Civil Code.
As for proving it, all she has to do is to "show her marriage certificate, which is considered the primary evidence of a marital union. For instance, if she chooses to adopt her husband's surname in her passport, she has to submit an authenticated copy of the marriage certificate to the Department of Foreign Affairs. Different government agencies may have different processes and requirements. In all cases, one sure thing is the requirement to present competent proof of marriage, such as copy of the marriage contract from the NSO printed on government security paper."
Women better be sure, because once you make up your mind about taking on your husband's surname, it's for keeps. "Once she has opted to adopt her husband's surname in certain government records, she may not revert to the use of her maiden name, except in instances allowed by law," says Atty. Dy. "For instance, if she has opted to adopt her husband's surname in her passport, she may not revert to the use of her maiden name except in case of: a) the death of her husband, b) divorce, c) annulment, or d) nullity of marriage. This rule may be similarly applicable to other public records. This is to avoid confusion in government records."
Let's switch things around. Though rare—and yet unheard of in the Philippines, although there are couples who have taken on both names—there could be cases when the husband just might choose to take on his wife's surname.
"There are no cases in the Philippines that we are aware of," says Atty. Dy. "While there appears to be no law prohibiting a husband from taking on a wife's name, the Civil Code grants the option only to the woman to use her husband's surname. That Philippine law grants this option only to the woman and not to the man appears to originate from tradition and convention, rather than any natural right."
How would that pan out?
"This is an interesting question," says Atty. Dy. "Since Philippine laws do not expressly give the man the option to use his wife's surname, he may need to go through the process of filing a petition for change of name as provided under the Rules of Court. However, since there is also no law prohibiting the man from adopting his wife's surname, albeit non-conventional, the man may attempt to use the wife's surname in his official documents by following the same procedure that the woman needs to undertake to change her name in official documents."
The lawyer adds though that society—especially one like ours—might not take easily to it. She reiterates, "The likelihood of a man succeeding in changing his name to adopt his wife's surname is remote if not nil, since government employees tend to strictly conform to convention and standard norms of procedure."
"In order to justify a request for change of name, there must be a proper and compelling reason for the change and proof that the person requesting will be prejudiced by the use of his official name. The following are the recognized sufficient grounds to warrant a change of name: a) when the name is ridiculous, dishonorable, or extremely difficult to write or pronounce; b) when the change is a legal consequence of legitimation or adoption; c) when the change will avoid confusion; d) when one has continuously used and been known since childhood by a Filipino name and was unaware of alien parentage; e) when the change is based on a sincere desire to adopt a Filipino name to erase signs of former alienage, all in good faith and without prejudice to any person; and f) when the surname causes embarrassment and there is no showing that the desired change of name was for a fraudulent purpose, or that the change of name would prejudice public interest."
Illustration by ABIGOY
See more surname options inside the magazine. This article originally appeared on Asian Dragon Weddings 2015 issue, available for order on Lazada or downloadable from Magzter.