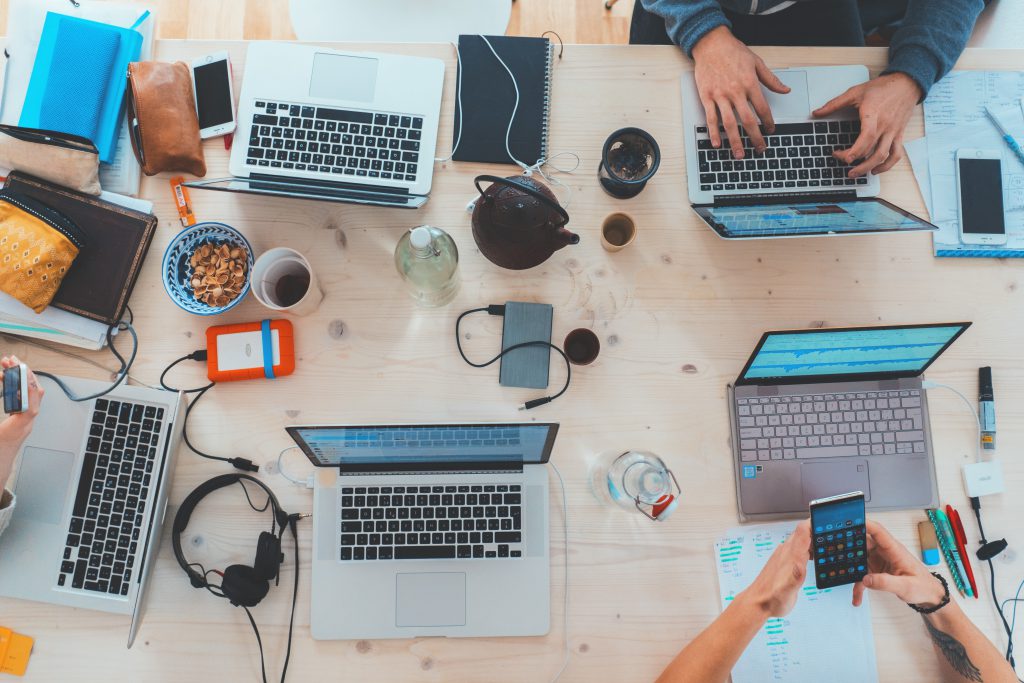 #CoronaVirusChallenge has been trending on social media—and with good reason. The enhanced community quarantine and social distancing guidelines imposed by the national government have forced us to stay inside our homes to stop the spread of COVID-19. All over the world, we see people making do with the limitations of being in quarantine while trying to keep some semblance of normalcy in their daily lives.
The challenge for those who are forced to stay at home? The situation has left us with a lot of time in our hands. That's free time we wished we had when we were busy working in our offices or running our business. Now, we have too much of it, with limited options on worthwhile things to do. Fortunately, the internet is a rich resource of ideas you can access in a few clicks. Why not try any (or all) of these to stay productive without leaving your home?
1 Take a virtual museum tour
Museums may have closed their doors for the time being, but it doesn't mean you can't enter. Wherever you are in the world, you can hop from The Museum of Modern Art in New York to the Belvedere in Austria or the Musée de l'Orangerie in Paris—without stepping away from where you're seated right now.
Google Arts & Culture contains a listing of museums across the globe, which you can search by country or alphabetically.
https://artsandculture.google.com/partner/moma-the-museum-of-modern-art
While you are advised to limit travel to certain countries, what's to stop you from learning about the history of Hungarian art at the Hungarian National Gallery (housed in the Royal Palace in Buda Castle), or simply delight in the charming illustrations and paintings of Japanese artist Chihiro Iwasaki at the Chihiro Art Museum in Japan?
2 Learn a new skill or hobby
Remember those baking or drawing classes you've always planned to take? The enforced quarantine has encouraged generosity among artists and experts as they take to Facebook and other social media platforms to share live tutorial sessions. Mo Willems, artist-in-residence at Kennedy Education Center in Washington, DC, has issued a personal invitation into his studio one hour every day for the next few weeks for a "Lunch Doodle" session. Start off with pig or pigeon doodles and you'll surely be inspired to use your pen and paper more! If you've got little ones at home, get them to join, too.
Robert Alejandro is a local artist and graphic designer who has been helping kids (and adults) who could use some cheering up during these times by holding free drawing sessions via Facebook Live. He even shares their work afterwards!
Inspired by Robert's online activity, another Facebook user, Anne Nicomedes Esteban, is sharing bread-making techniques you can try at home.
3 Do what you can to help
What could be more worthwhile than doing your part to help others? At this time when everything is at a standstill due to a pandemic, we know who's most vulnerable: those who are at the frontlines providing health services and those who depend on daily wages to provide for their families. Doctors, nurses, and other health workers have time and again said that the best way to help them is for us to stay home. But some have gone the extra mile and also sent food and supplies their way.
A shout-out on social media to show our appreciation for them is also a good way to give them much-needed support. Of course, monetary assistance is always welcome. The University of the Philippines Medical Foundation is accepting donations for the mass production of test kits and the purchase of personal protective equipment (PPE) for frontliners. If you're a business owner, a concrete way to help is by extending financial assistance to employees. After all, charity begins at home, and the welfare of those who keep your businesses up and running is of primary importance.
4 Enjoy some downtime with music
With all the stress brought about by this public health emergency, a little "me" time is definitely warranted. If you've listened to your Spotify playlists more than you should, maybe it's time for some live music. Award-winning singer and composer John Legend sat on his piano at home and played some best-loved tunes while broadcasting it live on Facebook.
Others followed suit, like 80s English pop group Swing Out Sister and Coldplay frontman Chris Martin. Our very own National Artist, Ryan Cayabyab, recently went live on Facebook to announce a collaboration with other local artists in a series of online broadcasts entitled "Bayanihan Musikahan," which aims to raise funds for the disadvantaged. If you're feeling reflective and would like to sing in prayer, join Gary Valenciano; click on his live and raw rendition of "Take Me Out of the Dark."
With more weeks of quarantine and social distancing ahead of us, we all need to be resourceful in finding ways to make good use of our time. How would you like to add to this list?