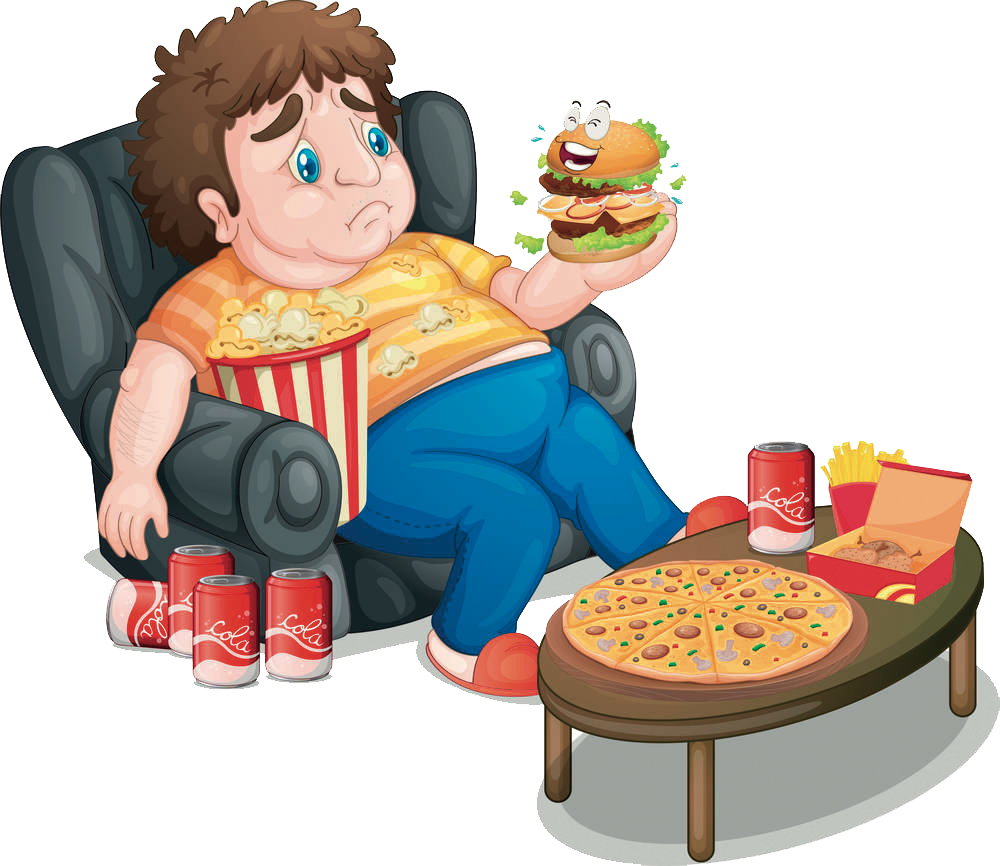 The opening statement is from the World Health Organization, or WHO. As I began my research on obesity, it startled me that curbing its incidence and rise seems to have been more challenging than we initially thought. It seems that obesity is not as straightforward as a direct line—e.g., less eating equals losing excess weight—and it can be useful to see where current scientific research stands on the topic, as well as ways to face this challenge with more success.
According to the World Health Organization, obesity is defined as having a Body Mass Index (BMI) of 30 or more, while being overweight is defined as having a BMI of more than 25.
BMI is used precisely because it is easy to compute, as most people are aware of their own weight and height, no thanks to incessant media images that remind us what a "perfect" body is supposed to look like, and the corresponding height and weight measurements. Fat percentage computations, meanwhile, leave much room for error (calipers, for example), or are too costly to perform (the "gold standard" requires a body to be submerged in water and computations made then). This is why the use of the BMI persists.
So how to combat the effects of being overweight and obesity? Based on experience and research, here are some ways to do so.
Combine dietary modifications and physical activity
This is one of the more "common sense" recommendations, but it is astounding how many people forget that the net effect of losing more weight can be helped with modifying one's nutritional intake along with physical activity. Too often, what happens (anecdotally) is that gym goers will find a specific modality (weight training or dance exercise) and stick with it, not really paying too much attention to diet. Or for those who cannot find time for physical exercise, they will resort to diets whose adherents claim their effectiveness, and will forego any attempt at adding exercise to their daily routine.
This isn't to say that you can't be successful in your goal of weight loss if you only do one or the other ("just" diet or "just" exercise). The point here is to understand that working smart can be more beneficial than working hard. Help your body achieve your goals faster by incorporating both areas for consideration.
Empathy can make a world of difference
This is addressed to professionals who work with clients who go to them because they are overweight or obese. The research shows that when the professional uses empathy to get points across, to talk to clients, to design their programs, clients are more likely to succeed in combatting the effects of being overweight.
How do we foster this? By speaking to clients as people, not as numbers or as cases. By engendering a culture and atmosphere of mutual respect. In the Philippine context, it has become culturally acceptable to blame overweight people for their condition, and to even make fun of them. If professionals are serious in their intent to help their clients who are overweight or obese, they must exhibit empathy by speaking to them with understanding and acting in their best interests always, recognizing their station and limitations.
Make small steps, any step
I've encountered so many "defeatist" attitudes in my time as a fitness professional, mostly from those who are overweight and obese, because as we have studied in health education, health matters deserve a more macro view if we are to make successful changes.
When I say macro, it has to understand factors that affect you on an individual level, all the way up to societal and policy levels.
I would encourage anyone who wishes to take steps to combat their overweight or obese state to take it one day at a time, to take small, manageable steps, and to always count these steps towards the greater and bigger goal. You may be successful today—you walked 3 km—and the next three days, the office sends you to a conference, and it can be easy to say "Oh well, I've only exercised once this week, I'd better throw in the towel and just begin again next week."
When one falls off the proverbial horse, just get back on again. It is inevitable that we will be unsuccessful some days, and feel more empowered on others. Think of this endeavor as a journey, and not a sprint. Your goal is to have long-lasting, long-term changes, not quick fixes. It took you a while to get to where you are, it will also take a while to shed the pounds.
Above all, be kind to yourself. The fact that you realize that you have a problem is the first step. Research has been unequivocal in stating that overweight and obesity are strongly linked to several diseases and conditions, but all of which are controllable. It is time to take the power back into your own hands, so consult your doctor and nutritionist, work smartly with your goals, always remember to incorporate rest into your new routines, and remember to take the long view—you are doing this for you, and this may take some time. You are worth it.