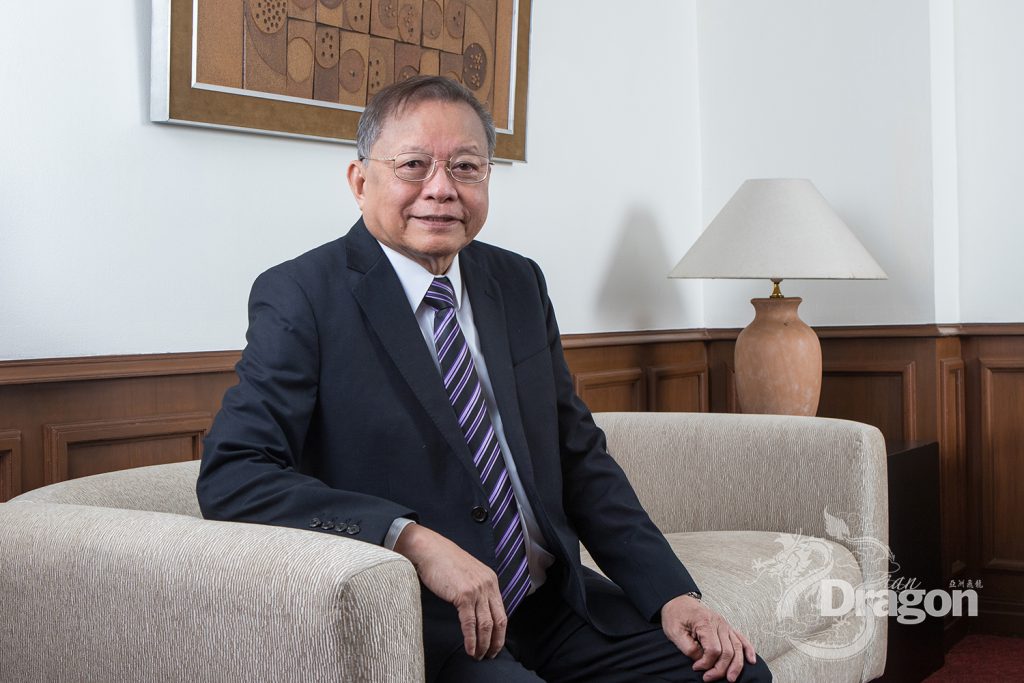 Many past presidents have tried but failed. No matter how defective the 1987 Constitution may be, people are wary of any attempts to amend it. "Past efforts to revise our constitution all failed, and the primary factor was because the presidents pushing for a change did it at the end of their terms, so there was suspicion that they had a political agenda, that they just wanted to prolong their terms—and the people, of course, will not buy that." So says former Chief Justice Reynato Puno, 77, who has come out of retirement to head a committee of experts formed by President Rodrigo Roa Duterte to study changes in the 31-year-old Constitution.
Puno says that President Duterte (PRRD) is a different president. He is very explicit in not wanting an extension of his term, and it's good that he is pushing this in his second year in office, when his popularity is very high. Puno trusts that PRRD's intentions are for the good of the country; if he didn't, he never would have accepted the assignment.
1987 Constitution, outdated
So why do we need to amend the constitution? What's wrong with it?
"It is a reactive constitution, a reaction against the Marcos regime, and it is a constitution written by angry people, so you'd expect that they would undo whatever Marcos did," he says. "A lot of the people who helped draft it were street marchers. President Cory was in a hurry to release political prisoners. There will always be distortions when the victors write the constitution. And since they rushed the drafting of the 1987 Constitution, it is the constitution where you find that phrase 'As may be provided by law' so many times.
"In 1987, the political environment in the world was different. You had not seen the disintegration of Russia, you had not seen the rise of China, and you had not seen globalization. So we now have to adjust to all these shifts of global power. You have China as your neighbor, so how do you deal with them? Do you deal with them with these very restrictive economic provisions? These restrictions in our economy are antithetical to globalization."
On the positive side, that Constitution restored freedom, and in that way, "It served its purpose," Puno says.
There are other signs of the need for change, however. The poverty rate is worse in Mindanao, so analysts are of the opinion that a primary cause of this is the current unitary system of government. "We've had this unitary system for about a century now, and we know how it has delivered, we know its defects, so it's about time we shift to federalism."
"It's a major move—that's why PRRD says that he needs this new constitution so that he can deliver to the people all his major promises. Otherwise, his hands will be tied by the status quo."
There are still a few vacancies in the Concom, and they're asking for more economists, fiscal experts, and a representative for women. Sen. Aquilino Pimentel wants the indigenous people to be represented, too.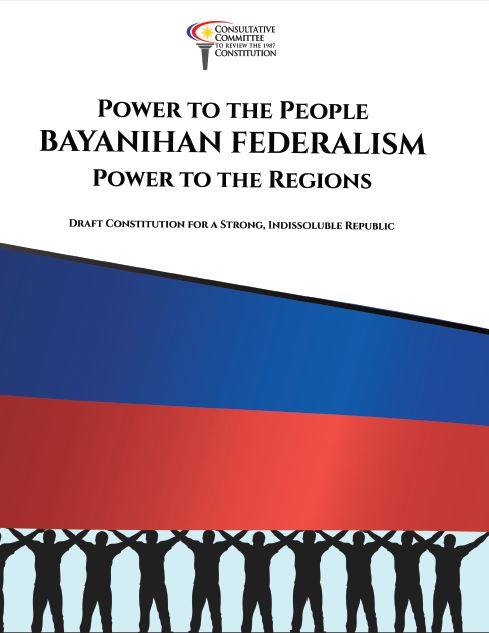 Federalism before BBL
House Speaker Pantaleon Alvarez has declared that they will wait for the version of this Concom. The Bangsamoro Basic Law (BBL) will be on hold while they wait for inputs.
"It's going to be easier if we federalize first, and then go to the asymmetric treatment of the Bangsamoro and the Cordillera," says Puno. "That way, there will be less constitutional hurdles on the part of the BBL and the Cordillera. Right now, it's very difficult for them to be demanding on so many things based on their ethnicity, culture, religion, and language, demands which a unitary government cannot give. But in the case of a federal government, you have that flexibility to treat them differently and grant their identity-based demands."
In a federal system, Puno says, such groups can have their own system of government; they will get special treatment, according to their needs. Thus, one can be sure they will have a voice in the government, and progress will be faster. This will appease the Bangsamoro people and the indigenous people in the Cordilleras, as they will see very clearly that their needs will be addressed.
No political dynasties
The new Constitution will divide the power of government and give a lot of it to states and autonomous regions, so it is imperative that in the design of the Constitution, equal access through public service is guaranteed. Political dynasties must go, as one cannot be assured of such equal access if these dynasties are still around.
If the states are poorly run, they will have their own mechanisms to change their officials. Accountability will be better, compared to a unitary government. In a state or a region, people would know best the performing officials they should elect.
The power to tax is a very important power, and business people are watching developments. "They want to know to whom the power to tax will be given, because that would really determine if they will go into business in a certain region or state, and they want to know if there will be a discriminatory exercise of the power to tax," says Puno. This new constitution should therefore be business-friendly.
Draft charter at Sona
The President gave the Concom six months to finish, but they have a self-imposed earlier deadline. They aim to hand this draft to the President before he delivers his State of the Nation Address (Sona) in July 2018, so they work incessantly during day-long en banc sessions which involve intense debates, five days a week; some members even work on weekends to do their research, studies, and consultations with stakeholders.
There will certainly be more debates on this shift to federalism. "The debates are already ongoing in Congress, and when we present our draft to PRRD, he will endorse it to the Constituent Assembly (ConAss). If ConAss approves, the draft is submitted to the people for ratification in a plebiscite. The vote is either yes or no," explains Puno. "And so the ultimate debates will be before the people. People should really be educated before the outcome is voted upon in a plebiscite."
In the event of a "yes" vote, what will follow will be the most important part: the execution. "There is a need to have an effective transition period, where one aspect will be capacity building. We hope the transition will happen during the term of PRRD. We need somebody who can really preside effectively over the transition period," Puno stresses.
The draft charter proposes division into 18 regions–16 federated, the Cordilleras, and Bangsamoro–as opposed to the present 17 regions.
It also highlights the definition on National Territory, defines in Article I as: "The Philippines has sovereignty over its territory, consisting of the islands and waters encompassed by its archipelagic baselines, its territorial sea, the seabed, the subsoil, the continental shelf, and its airspace. It has sovereignty over islands and features outside its archipelagic baselines pursuant to the laws of the Federal Republic, the law of nations and the judgments of competent international courts or tribunals. It likewise has sovereignty over other territories belonging to the Philippines by historic right or legal title."
Other important points of interest include the prohibition of turncoatism and political dynasties, and provisions on political parties.
"Federalism, of course, is not a magic bullet, but given all the circumstances, we're confident we'll have a better constitution," concludes Puno.
Read the full article inside Asian Dragon Magazine vol. 12 no. 2 with Defense Secretary Delfin Lorenzana on the cover, available in all leading bookstores nationwide or downloadable from Magzter.