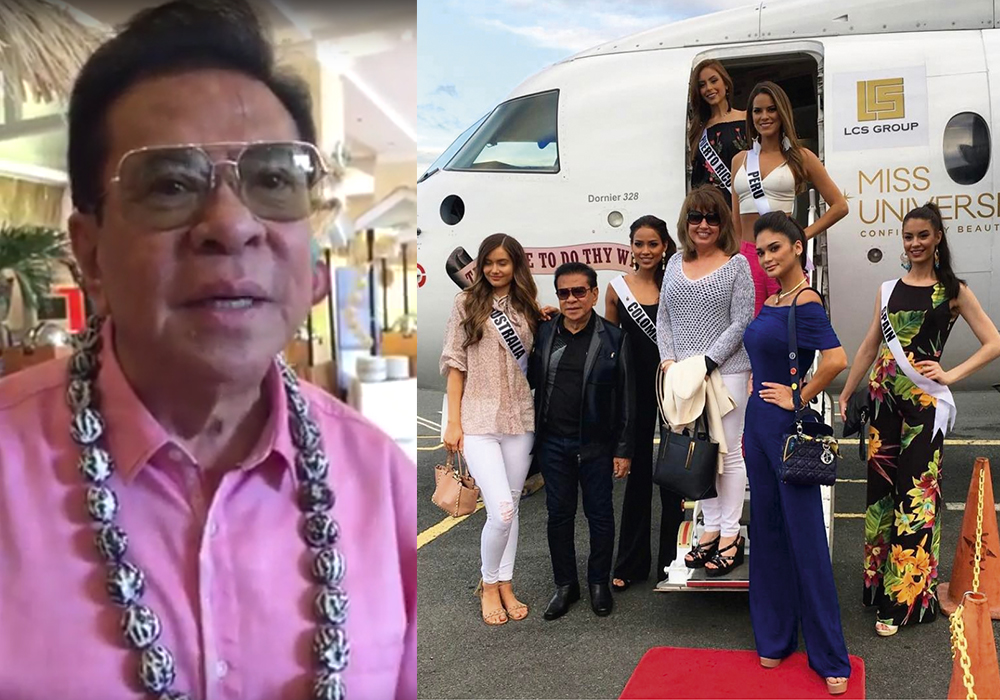 Image (right) courtesy of @piawurtzbach instagram
The whole world zooms in on the Philippines as we play host to the 65th Miss Universe pageant. This endeavor was undertaken by LCS Holdings Inc.
During the swimsuit presentation in Cebu, Asian Dragon spoke with LCS Holdings, Inc. President and Chairman Luis "Chavit" Singson about the on-going event. The former Ilocos Sur Governor shared he is aware that the return on his $12 million investment will take a while, but will be worth it in the long run. An influx of income from tourism and foreign investments is projected to be the aftereffect of accommodating the much-celebrated pageant in the Philippines.
"Let's do it for the country," Singson said.
Watch the full video interview below:
[youtube url="https://www.youtube.com/watch?v=2FZsmCDIf0Q" autoplay="yes"]