There was a time when a supermarket was a supermarket, and a minimart a minimart, says Steven T. Cua, president of the Philippine Amalgamated Supermarkets Association (Pagasa), Inc. Other kinds have come into play—there are the hypermarkets like those of SM, and there are those that have forayed into new concepts like All Day's "grocer-ant" (grocery-restaurant).
If you ask Cua, there isn't one strict definition for each of them. "It depends on the market you're selling to, and also, your merchandise mix," he explains.
Even the behavior of buyers can't be boxed into stereotypes. Do buyers choose brand loyalty over price? Do they prefer to shop in a nearby supermarket with higher prices vis-à-vis a supermarket in a farther location with more reasonably priced items? Are there shoppers who actually go to particular stores for certain items only, and shop for the rest of their needs elsewhere? There are just too many factors to consider, aside from price: parking, traffic, location, convenience.
The complexity of the market and the constant evolution of supermarket business models—these are reasons why discussions on the supermarket industry remain interesting, and why they should keep going.
There is no better person to be the voice of the industry. Cua was born into the supermarket business, the sixth of seven children of Benito Cua Sun Sing. In 1948, his father built Welcome Supermart (originally called Rotonda Grocery and Cold Store) near the Welcome Rotonda in Quezon City.
The story of how his family decided to divide the retail family business—by drawing lots—is one for the books. It took 10 years for them to valuate their assets and set conditions that were mutually acceptable to all. By doing it slowly but surely, the family avoided any feuds that would typically arise from such situation. Cua took over the reins of Welcome Supermart in 2010.
But way before that, at the turn of the millennium, Cua became president of Pagasa, and has held the position since. "The responsibility fell on my lap," shares Cua, whose predecessors include Jimmy Gow of Uniwide Sales and Virgilio del Mundo of RFC Supermarket. When Pagasa was established in 1986, there had been a growing need for a new organization of supermarkets catering to the class B, C, and D markets. It was called Pagasa to signify hope after the Edsa Revolution.
Pagasa has been at the forefront of mindfully watching over the interests of supermarket owners, whether it's through working with government agencies to address public unrest over price increases, or helping bring more investments to the Philippines.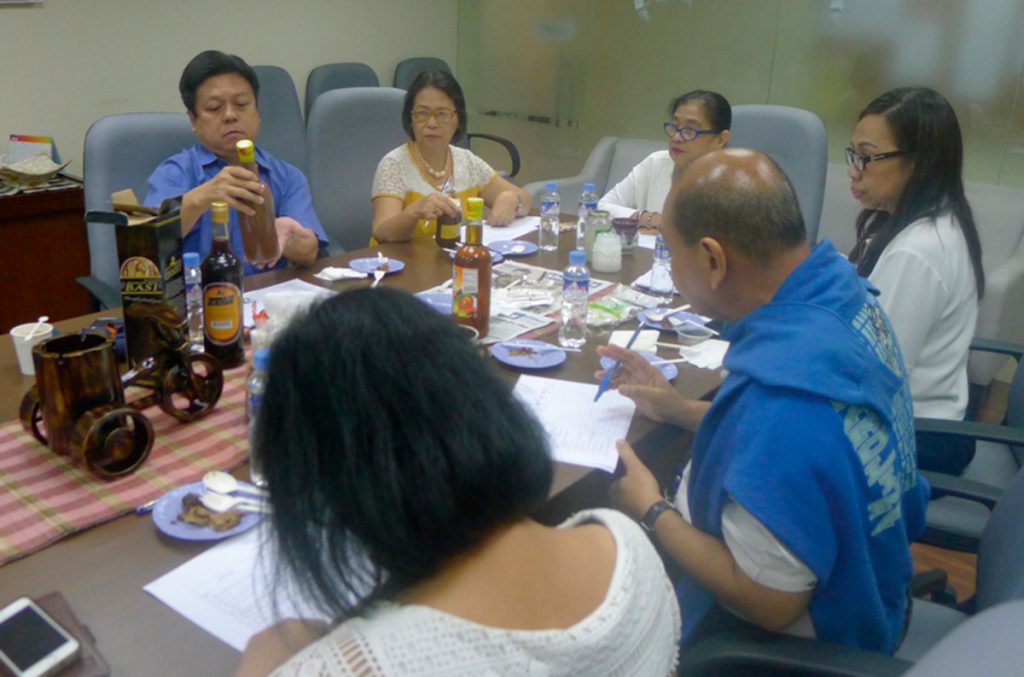 As the number of supermarkets serving different segments continues to grow, is there still room for new players in the industry? Cua admits, "It's very tight. It's becoming very difficult, especially in Metro Manila and nearby areas." He cites examples of supermarkets closing down branches, be they part of a big chain or those that have been around for almost as long as Welcome Supermart.
Surviving the competition is a matter of strategy. Welcome Supermart, for instance, has two separate checkout counters for wholesale and retail. The wholesale counter serves an entirely different market: hospitals, country clubs, and foundations providing relief goods. "It gives me the volume. Without it, I will lose my bargaining power with suppliers," says Cua.
It's also critical for supermarkets to be creative—in Cua's words, "to go out and look for markets, and not wait for the market to come to you."
"Otherwise, I can't expect this small store in this area which doesn't move in its finite space to be competing against stores which are being built all around. You have to find your core competency," he explains.
Cua talks about the economies of scale—the competitive advantage that large entities have over small ones. "Suppliers won't want to supply you with two or three cases of just one item. It's not worth their while. They would rather service someone with a bigger volume."
Supermarkets stand to benefit from the entry of new products, since, according to Cua, "if all stores sell the same things, we won't make any money." That's why the organization has been participating in international trade shows.
"Manufacturers from abroad are coming here and they want to partner with Pagasa, seeing that it's a channel of retail outlets which can carry the products they want to try out for this market," Cua shares.
It is indeed an interesting time for the industry as the class B, C, and D markets continue to flourish. "It's a growing market because of the business process outsourcing industry and foreign remittances. Families from these market segments have a growing disposable income," Cua says.
Moreover, the Philippines remains an excellent location for foreign investments. "We have a population of over a hundred million. We love shopping. It's a consumer-lit economy. Walang talo," concludes Cua.
Photographs by Kai Huang
Read about Pagasa's role in building the economy on  Asian Dragon's December 2018-January 2019 issue, available for order on Facebook and Lazada, or downloadable from Magzter.