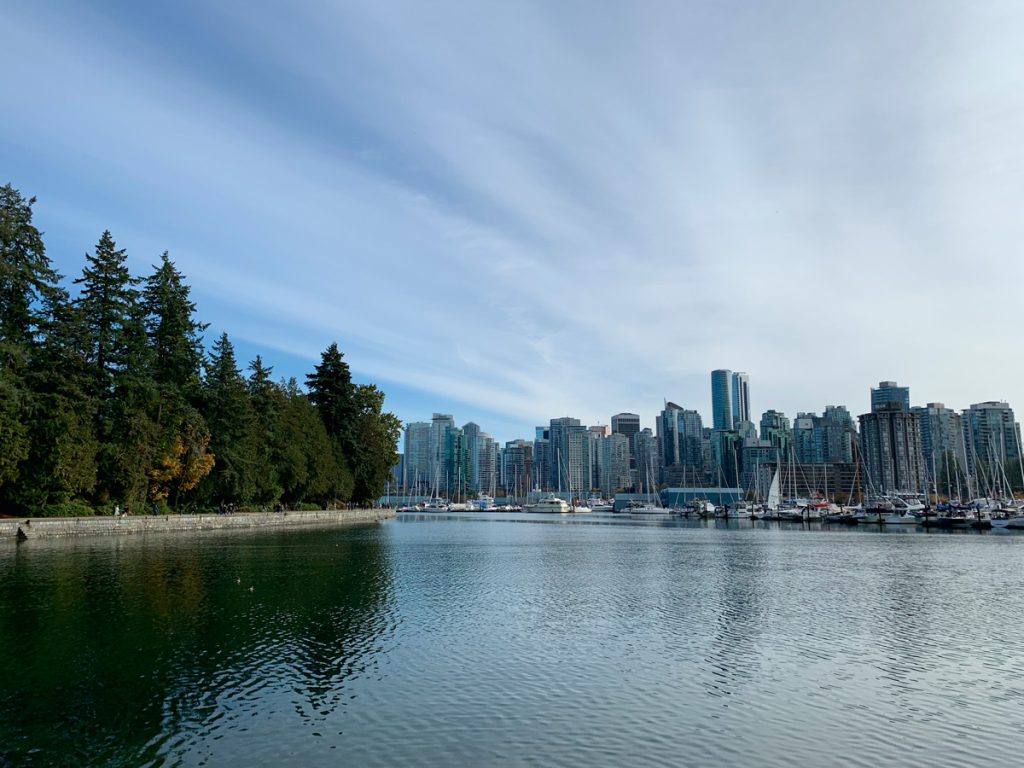 Sprawled across 114 km2, Vancouver has long been the darling of British Columbia. Though it has the highest population density in Canada, some clever city planning, plus its providential access to nature parks leaves plenty of breathing space for everyone—visitors included.
Decades after my last visit, I took my time exploring the city as best as I could, with only a too-short week to take in the sights (and consume all the food!). More frequent visitors might gloss over some areas, but my Vancouver-virgin eyes picked up subtleties that made these areas stand out: Downtown, Gastown, and Yaletown.
They are just three "towns" that revealed facets of Vancouver's personality to me; I know there is more to see. But like I always like to say, it just means I have to come back for the rest!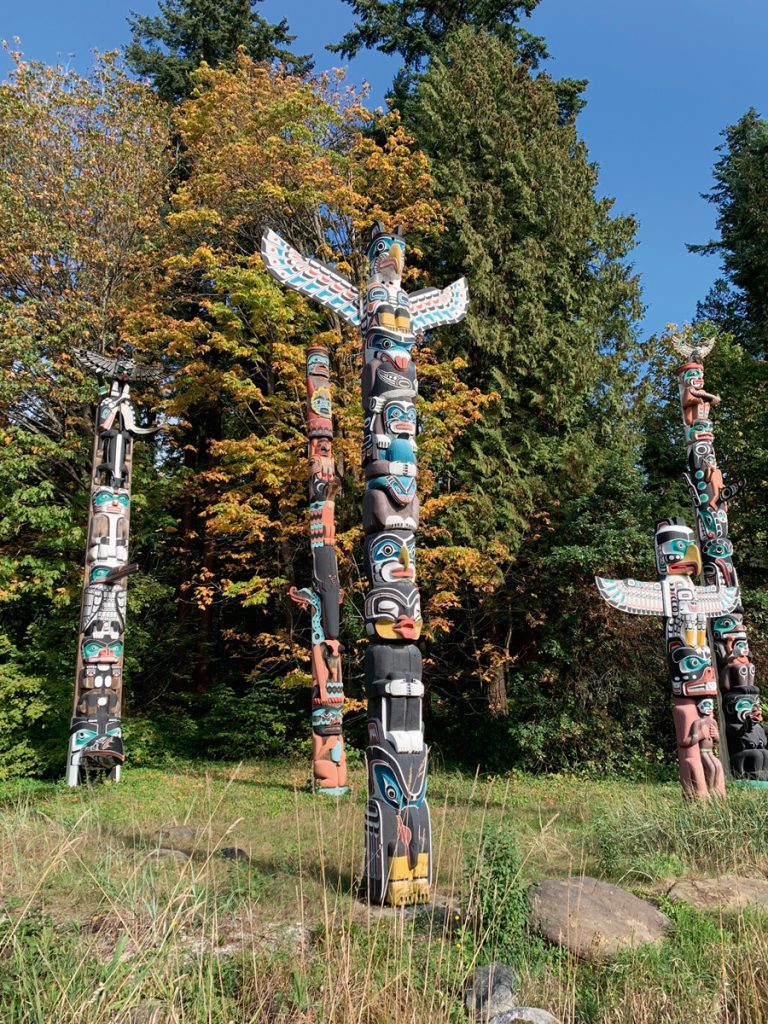 If, like my family, you love to live like locals in places you visit, then airbnb must've changed your life, too. Thanks to the advice of our Vancouverite friends, we chose an apartment smack in the middle of Downtown—literally minutes from the library, the main shopping street, the theater row, and the city's largest public park.
We were told that public transportation in Downtown is a breeze, and we did see numerous subway stations and buses everywhere. But we never needed to take them. We arrived on the brink of autumn, so the weather was lovely, and walking was the best way to see everything. Besides, we had to exercise off the excess pounds we gained from the bounty of local produce we brought to our kitchen!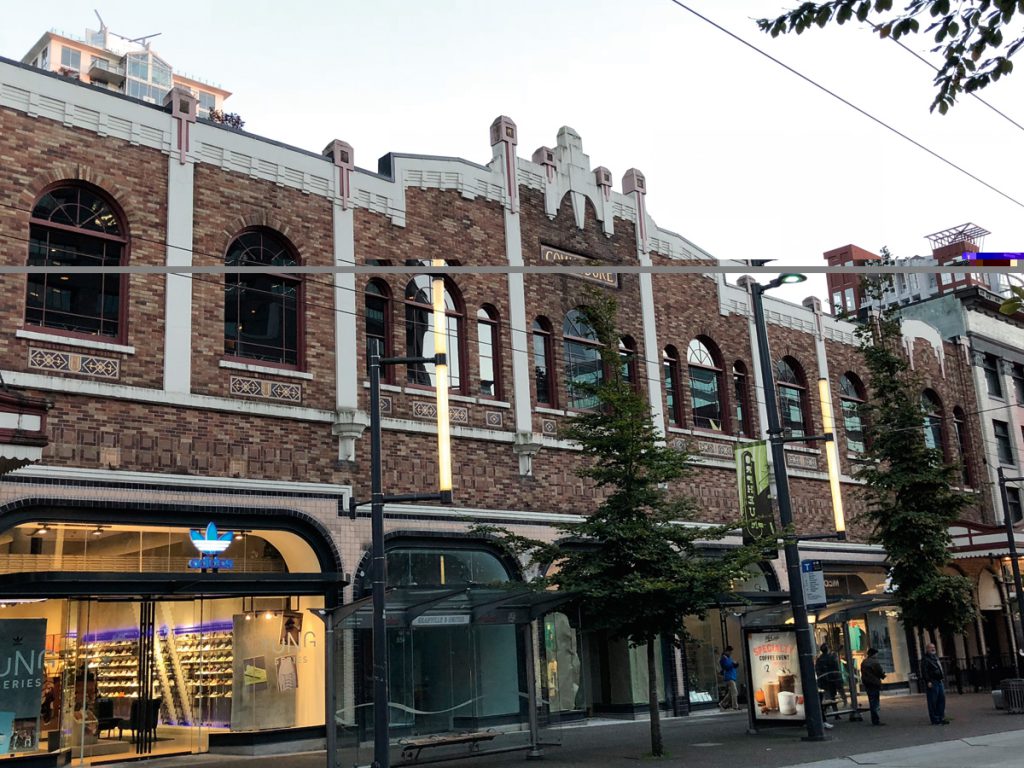 There are no giant malls in Downtown; instead, there are shopping streets. Any brand worth its salt has a branch in Robson Street, the main retail row of the city. Of note is the flagship store of Vancouver-born Lululemon, the pioneer of athleisure. I also loved Saje, a local start-up that got its break by selling 100 percent natural wellness products online. Even if you don't end up buying anything, a whiff of the store's diffuser blends is enough to make you feel instantly better.
Northeast of Downtown is the site where it all began—Gastown, the oldest part of Vancouver City. Established in the 1870s, it still has cobblestoned streets and period architecture to match; the many historical site markers reveal the buildings' stories to anyone who stops to look.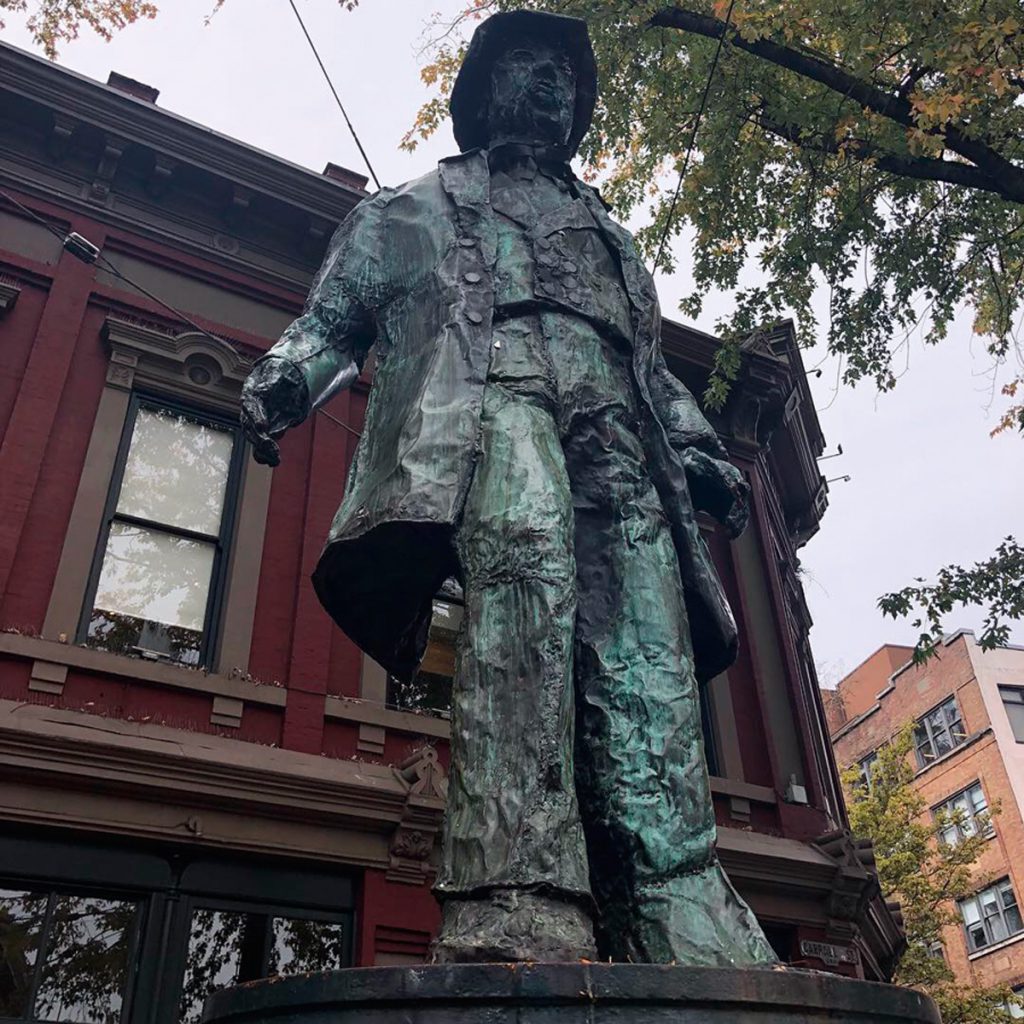 Gastown is almost synonymous with Gassy Jack, the mastermind behind the first tavern in the original waterfront settlement. You'll still find him there, atop a barrel that proclaims him the "Founding Father of Gastown," depicted as he was often found, spinning "gassy" tales in the town square.
One of only six working versions in the world, the Gastown steam clock is actually a younger addition to the scene. Made in 1977 by a local clockmaker, it was a monument to the area's revitalization project—a marker to stop modern freeways from steamrolling through the historical neighborhood (pun intended).
It wasn't the only thing it stopped. A side function of the clock was to ward off homeless city dwellers from the warm spot it occupied. It's actually standing on one of the exit points of an intricate underground steam pipe system that supplies heat to the downtown core.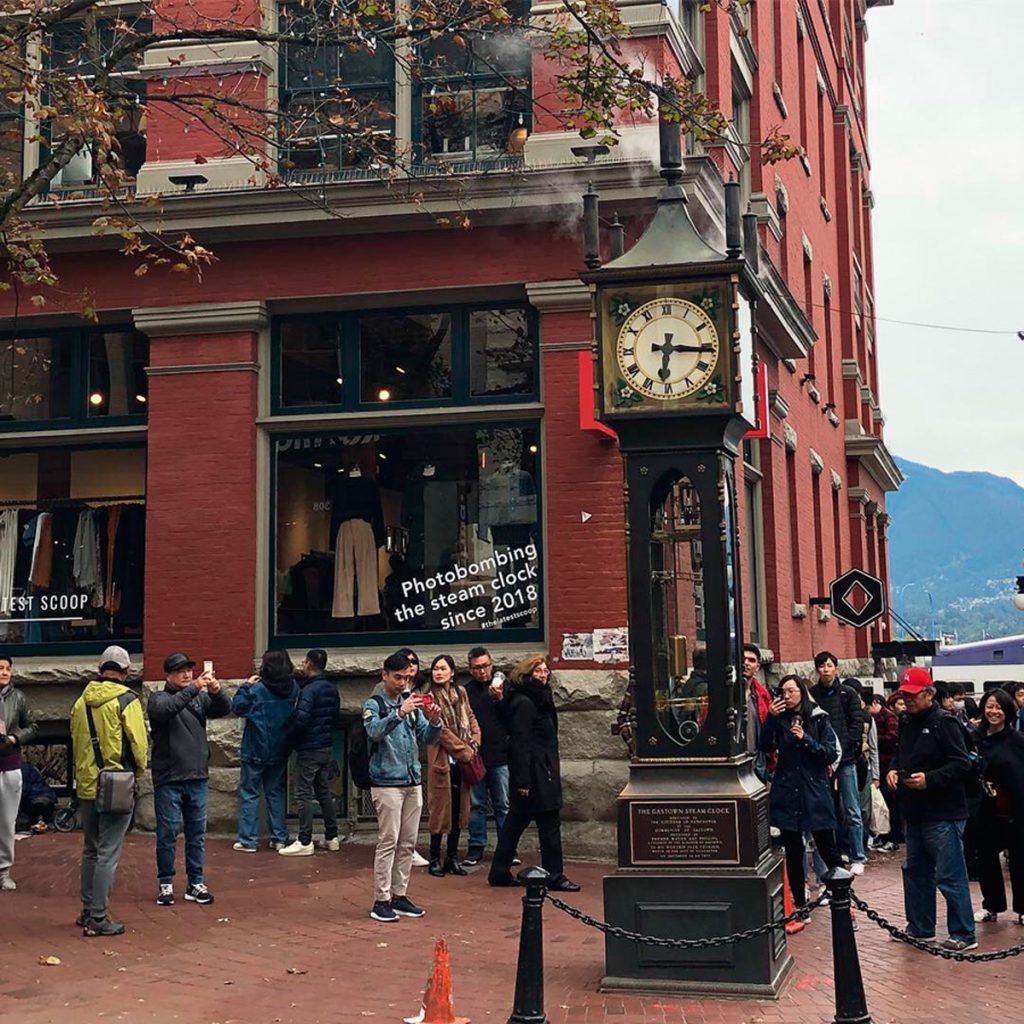 If Downtown has all the big names, Gastown has a more eclectic and down-to-earth appeal. For foodies, there's freshly baked bread at Nelson the Seagull, local brews by 49th Parallel Coffee Roasters, craft beer at Six Acres, and endless meal options from world cuisines. We wanted something more quintessentially Canadian, and Flying Pig did not disappoint. We could see—or rather taste—why our airbnb hosts insisted we try the Wild Seafood Pappardelle.
Another new-old part of the city, Yaletown is on its second wind. Originally an industrial district, its hefty brick warehouses have since been converted into trendy, upscale shops. To complete its re-entry into the modern world, it even boasts of its own free WiFi service, anywhere in Yaletown.

In Yaletown, we loved House Special's avocado-laden Vegan Pho; Sakana Bistro's melt-in-your-mouth Smoked Kurobuta (served with the smoke); and Tacofino's fish tacos—the best I've ever tasted. Go all-out and restaurant-hop like we did, maximizing happy hour and washing everything down with half-priced beer and margaritas. Hey, you're on vacation!
Don't miss out on the historical beauty and creative spirit of Vancouver that Adrienne delves more into inside the magazine, available in all leading bookstores nationwide or downloadable from Magzter.