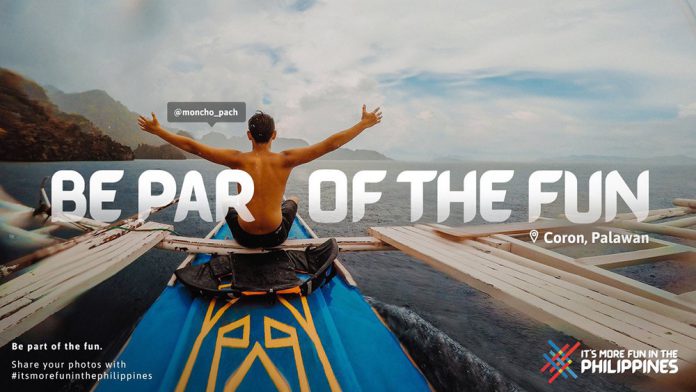 The Philippines welcomed 7.1 million foreign tourists in 2018 and is expecting to receive 8.2 million visitors this year—a 15% increase in tourism rate. This growth will also project an increase in Gross Domestic Product (GDP) with derived demand for products and services, employment and livelihood, and investments on infrastructure and developments. Currently, tourism accounts for 13% of the country's GDP.
Presidential Adviser (PA) for Entrepreneurship and Go Negosyo President Joey Concepcion explained, "Tourism is the most inclusive sector as it extends not just to the services provided by airlines and travel agencies, but also includes the culinary industry, retail, transportation, logistics, medical, and agriculture. With tourism booming in the country, more and more businesses can flourish to cater to the growing needs of travelers. Indeed, a boost in tourism is a boost to the economy."

During the recent Tourism Summit held at the World Trade Center in Pasay City, The Department of Tourism, led by Tourism Secretary Bernadette Romulo-Puyat, shared to the public its successful projects, campaigns, partnerships, and upcoming plans in the years to come. New airports, expansion plans, road and cruise port developments were revealed to be in the pipeline. In her message, the tourism chief also pointed out the importance of bayanihan (spirit of communal unity) and encouraged both the public and private sectors to work together in order for the tourism industry to continuously flourish.
While a 15% growth tourism rate is remarkable, how else can the Philippines boost its travel sector further? Its neighboring countries like Thailand had 38 million international arrivals in 2018 while Vietnam had 15.5 million and Indonesia had 15.8 million.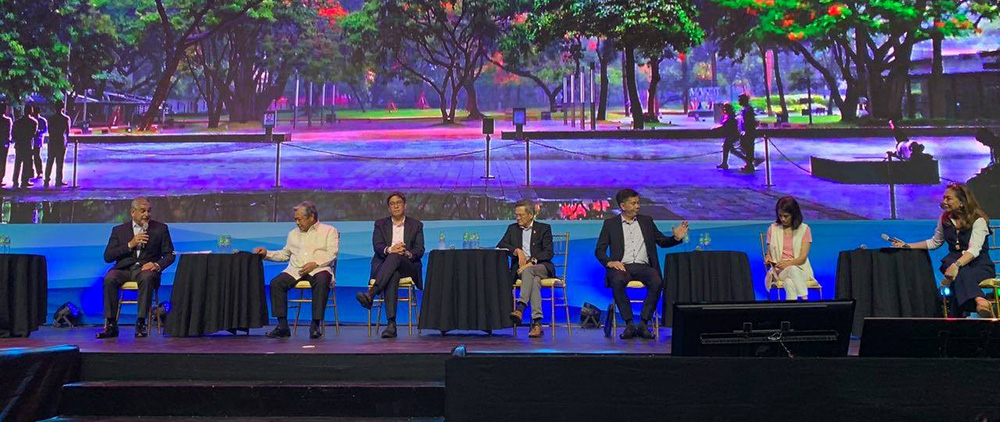 In Forum 1: Opening Up Sun, Sea and Sky for Global Tourism, industry key players—Jaime Agusto Zobel de Ayala, chairman & CEO, Ayala Corporation; Jaime Bautista, president and COO, Philippine Airlines; Alexander Lao, president and CEO, Cebgo, Inc.; Regina Lopez, chairman and Founder, ILOVE Foundation; Arin Jira, chairman, ASEAN Business Advisory Council (Thailand); and Tourism Undersecretary Benito Bengzon Jr.— served as panelists and discussed what they believe are needed to improve foreign tourism:
1. Improved airport infrastructure and system
Philippine airports are known to be some of the worst in the world. Long lines, delayed flights, and lack of facilities are found to be major factors hindering foreign visits.
Usec. Bengzon explained that 98 percent of the entries to the Philippines are through air. In order to attract and accommodate more travellers, Zobel de Ayala pointed out the need to "upgrade the whole airport system and make all airports international airport standard wherein foreign tourists can fly directly to."
Leading flight carriers Philippine Airlines and Cebu Pacific also announced improved and brand new aircrafts to be able to cater to more passengers and increase their flight frequencies. Some provincial airports like Palawan are also expanding their facilities and are expecting to soon accept bigger aircrafts.
2. Sea connectivity
According to Mr. Jira of Thailand, "How come Thailand was able to get 38 million tourists and only 7 million in the Philippines? The Philippines has more than 7,000 islands. You can do so much more with sea connectivity."
To lessen congestion in the main airports for inter-island travels, given that the Philippines is an archipelago, DOT is currently developing cruise tourism and transportation. A topic also discussed in the Tourism Summit's Forum 2, cruise programs aim to attract tourists to travel via sea. TIEZA's (Tourism Infrastructure and Enterprise Zone Authority) Pocholo Paragas explained, "We cannot build airports on all islands, but we can put ports."
3. Improved communication and technology
"Free WiFi everywhere," said Jira. People, especially tourists, always need to communicate. Improvements in telecommunication and information services should also be a top priority to attract more foreigners to visit the Philippines.
4. Ease of access
A tremendous increase in Taiwan's foreign tourism was seen upon its implementation of visa-free entry for Filipinos—a 44.13 percent growth in 2018. Lao suggested the Philippines to do the same for countries who have opened their doors to Filipinos, and to ensure shorter immigration lines, waiting time, and bigger transit areas to ensure a more efficient transport for all passengers and travellers. "When people see that the lines are so light, they love it—they'd want to come back. But if the lines are too long, these discourage them. Single ASEAN Visa is another option," added Jira.
5. More competitive prices and 'coopetition'
How come it costs the same—or more—to travel around the Philippines than to go abroad?
Bautista suggested that we need cheaper and more affordable accommodations and fares through a fair Open Skies Policy to attract more visitors. While industry prices follow and are mostly affected by policies and economies of scale, Zobel de Ayala pointed out, "We need an integrated framework and policies as a whole in order to bring down prices."
Forum intervener Amb. Delia Domingo-Albert highlighted the importance of "coopetition." "Our competitor should be outside ASEAN and we ASEAN countries should work together to increase tourism in the region," said Albert.
Jira suggested to the airline representatives, "Why not offer a connecting flight to the Philippines, say from Thailand, for only $100 so, those who visit Thailand will also be encouraged to visit the Philippines?" Lao replied, "We're part of Value Alliance, so we have policies to follow… but yes, that's feasible—maybe even lower than $100."
To close the forum, PA Joey Concepcion shared updates on the ongoing plans to improve NAIA and to build a second runway, and reiterated the importance of public-private partnership in boosting tourism.