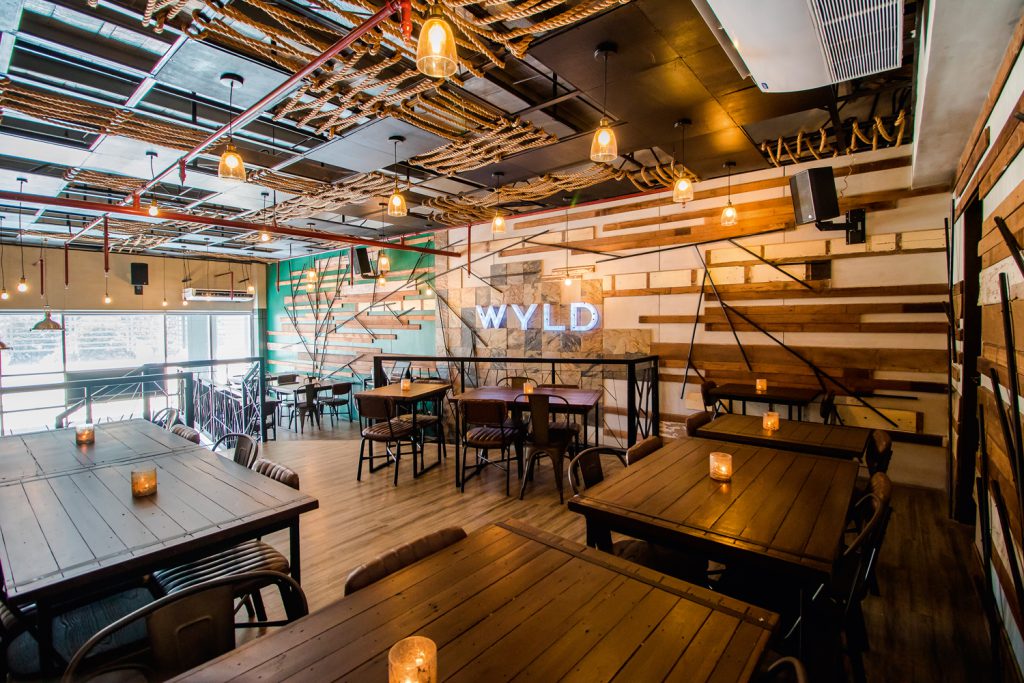 As the sun sets over the urban jungle that is Metro Manila, another wilderness comes to life. The lights dim, shadows from metal trees lengthen, and prowling DJs begin ensnaring with their music. Welcome to WYLD, the newest restaurant and bar concept to hit Quezon City.
While most night revelers flock to Poblacion or BGC these days, residents from the North have been waiting for the rebirth of areas like Tomas Morato. This is precisely why Chef Kenn Gonzales, one of the principal owners of WYLD, chose to break away from the pack.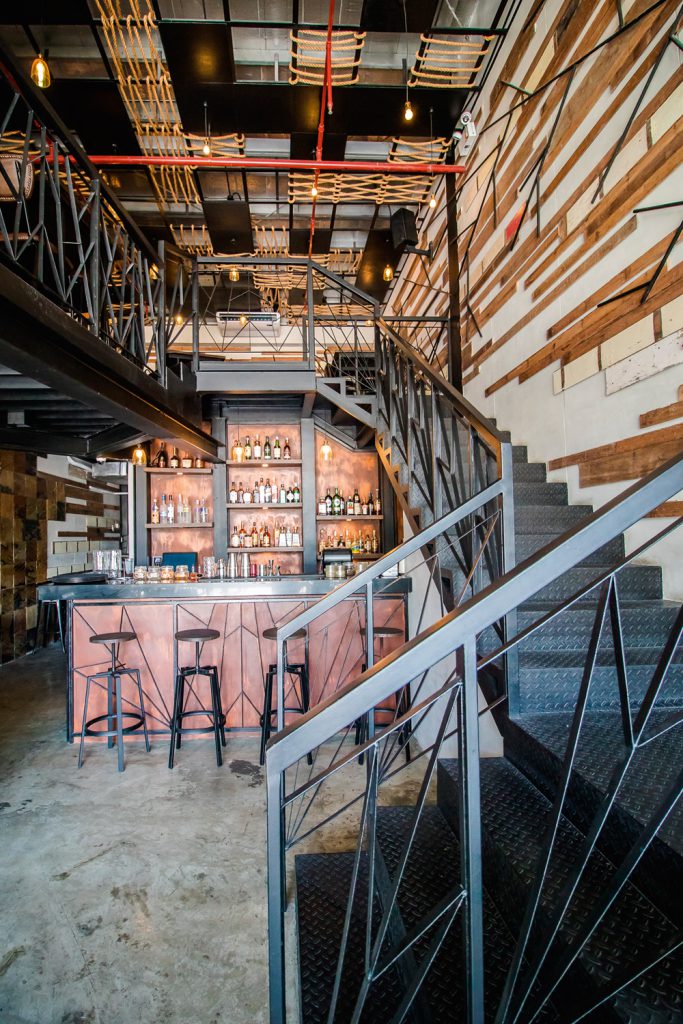 Though he hails from the South himself, he saw the dearth of concept restaurants in Quezon City as an invitation and a challenge. "I realized there was potential here in QC. A lot of people want something different and new; they don't want to go all the way to Makati or BGC just to have fun. They want to stay here," says Kenn, with a sweeping gesture of his arm.
When it comes to WYLD, "here" is relative. Once you enter the double doors, you are instantly transported into another world—one that you might not be able to put your finger on right away. "We wanted the restaurant to be wilderness-based," explains Kenn. His one-and-a-half years of culinary school internship in the mountains of Colorado, USA left a deep impact on him. He describes Avon, his former home base, as a "super small town, surrounded by rivers and pine trees."
But Kenn is still Filipino through and through, and part of communing with nature is enjoying the local produce. In fact, the foraging approach is part of the creative process. "We make a conscious effort to support local farmers. We first take an ingredient from nature—Filipino mulberries called moras, for instance—something sourced locally, as much as possible," he details. "Then, we get creative with it."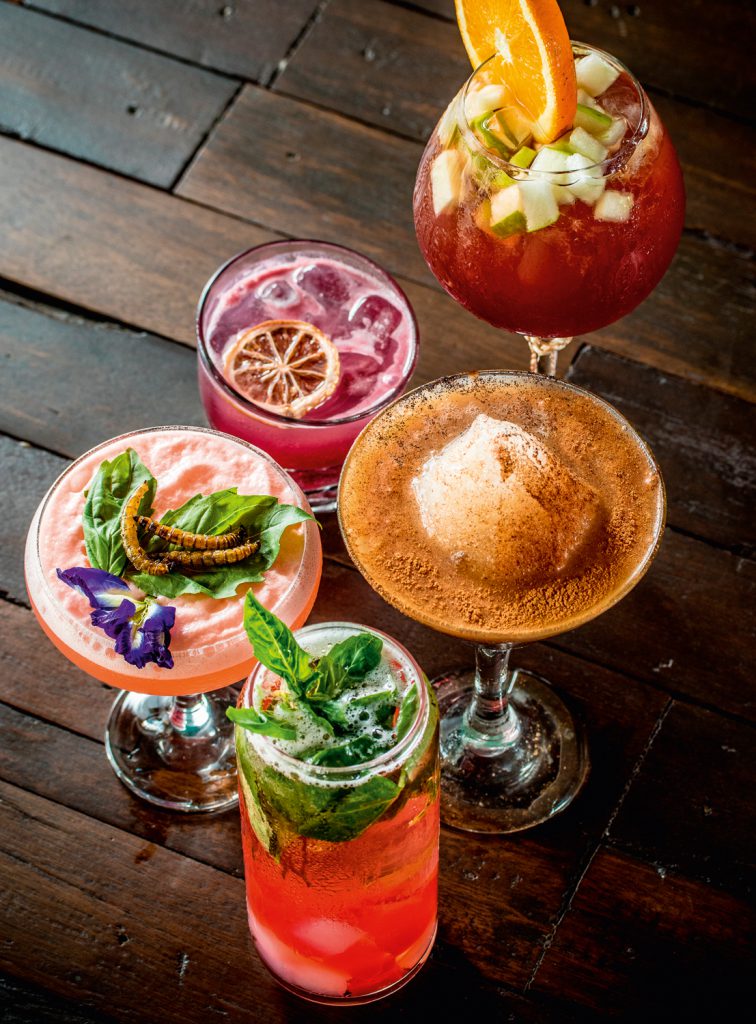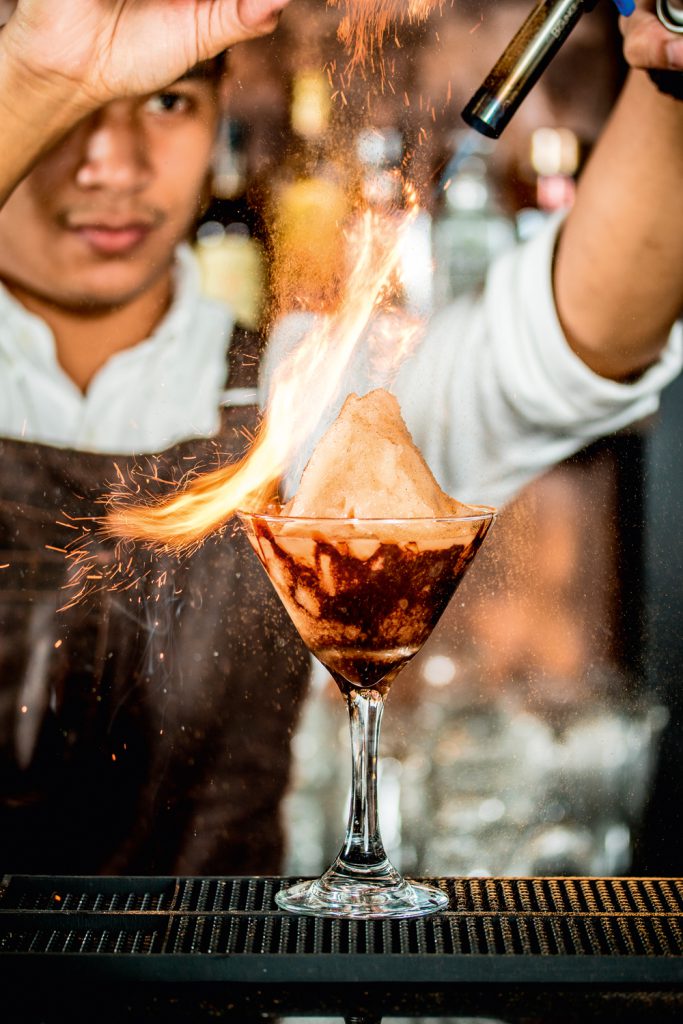 The moras gets thrown into sangria, a best-seller from day one. It also gets crushed into a special steak sauce, poured generously over a generously sized burger for extra oomph.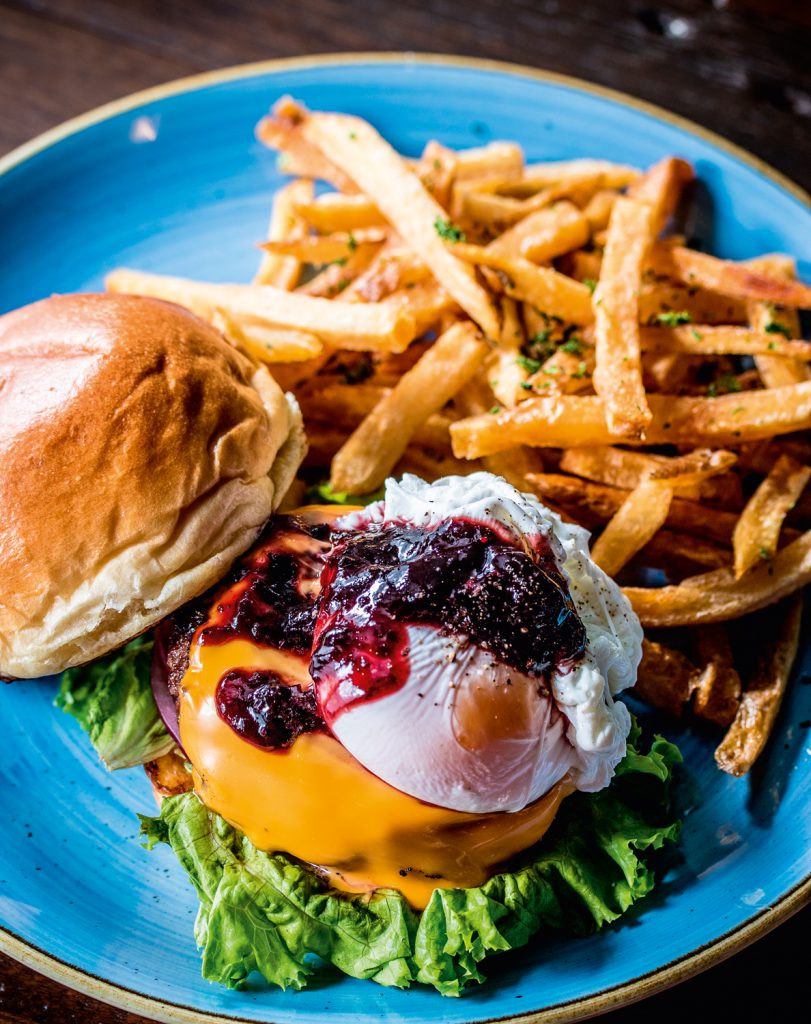 It's the playfulness—or is it cheeky mischief?—that you'll remember about WYLD's decidedly wild menu. Almost every item packs a surprise. The pan-seared salmon comes with black rice and edible flowers. The WYLD Beef Burger—aside from the unique moras sauce—also comes with a poached egg, for a satisfying yolky dribble with each bite. And a crowd favorite? Ale Cheddar Soup—beer and bacony pulutan in one hearty package.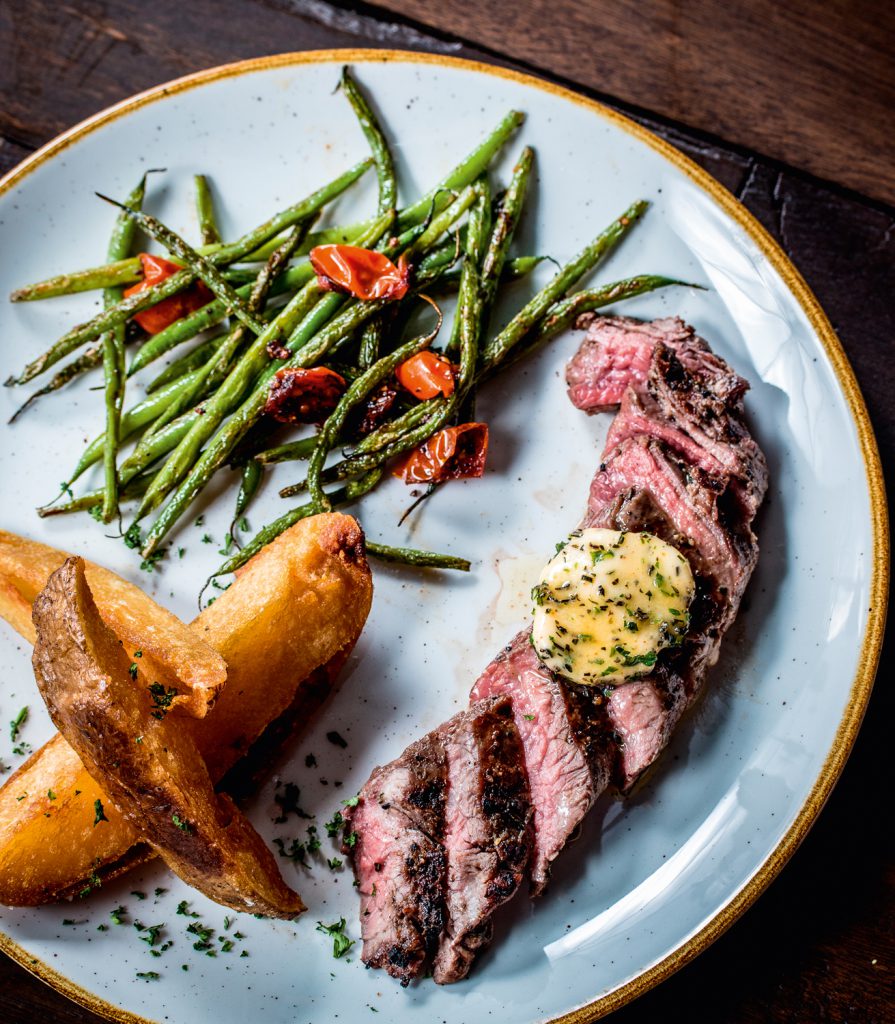 "Our plan is to constantly evolve our menu, so we have special things coming out for food and drinks. It's fun to make new stuff," promises Kenn, whom we suspect is more of a mad scientist than a chef. We also suspect that the restaurant's patrons won't be limited to Northerners. Any Manileño looking for something different will be more than willing to hike to Mother Ignacia, just to go along for the WYLD ride.
WYLD Restaurant and Bar is located at 2/F, The Grandia Place, Mother Ignacia St., Quezon City, and is open from 11am -1am Mondays-Thursdays, 11am-3am on Fridays and Saturdays, and 5pm-1am on Sundays.
Read more on their wild dishes that will definitely make your eyes grow wide inside the magazine, available in all leading bookstores nationwide or downloadable from Magzter
Photographs: Paulo Valenzuela