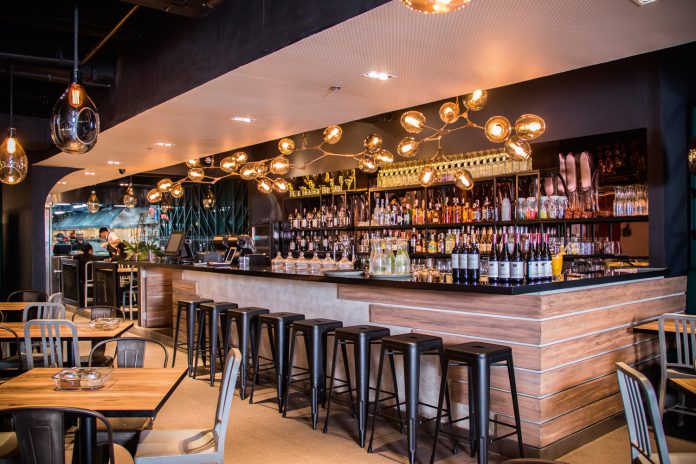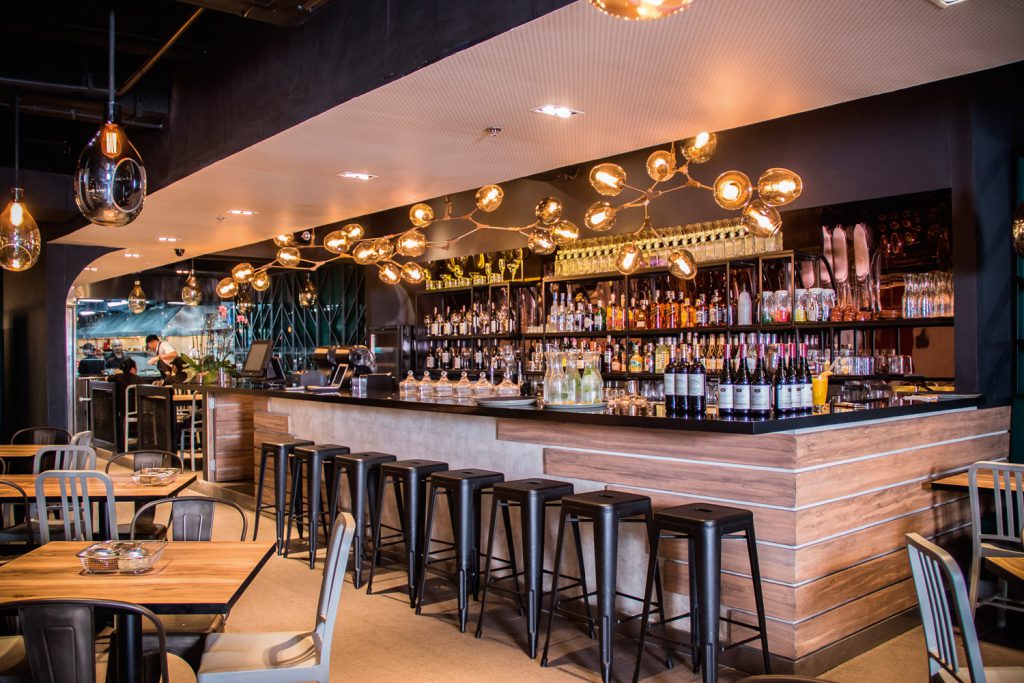 "What's up?"
Definitely not the greeting you'd expect from Chinese restaurant. Even Chowking isn't this casual.
This, however, is the level of casual familiarity that Sup? Chow, the restaurant, wants to give their diners.
Upon entering, you're immediately greeted by a casual dining area with a prominent bar.
The food, with the promise of being Asian, also makes some bold moves to differentiate itself from what's available on the market.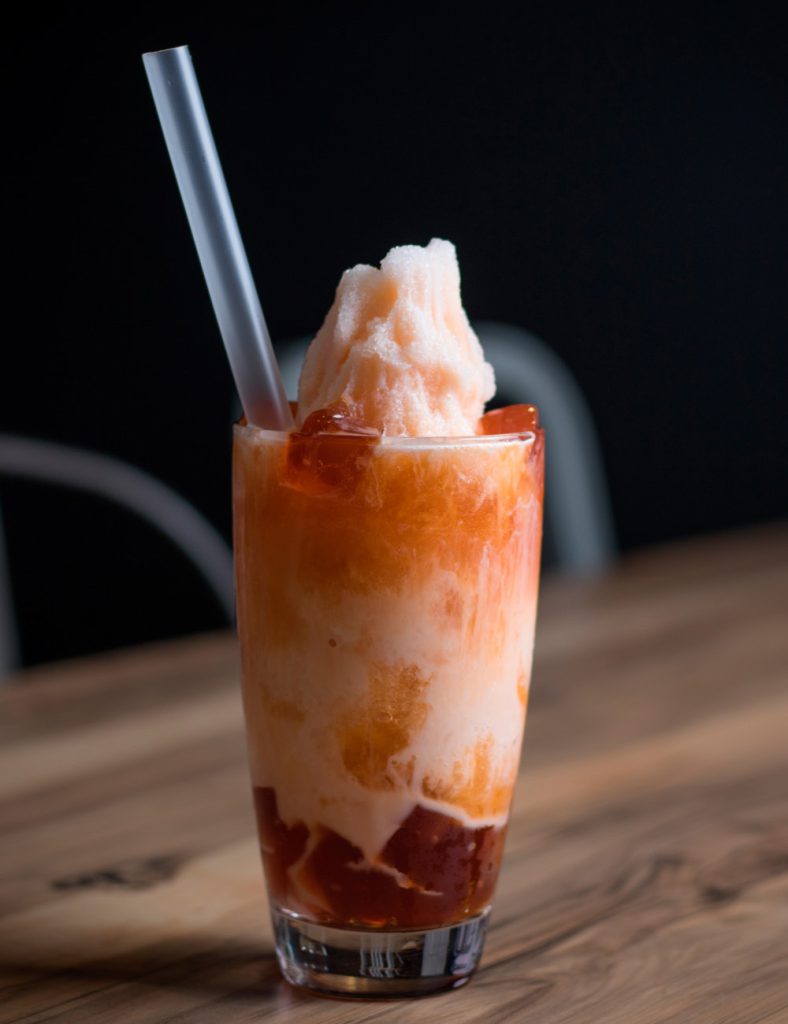 Their Frozen Thai Milk Tea (P120), a bestseller and favorite among those involved with the brand, is a Thai milk tea blended to a slush, with Thai tea jelly lending a surprise texture.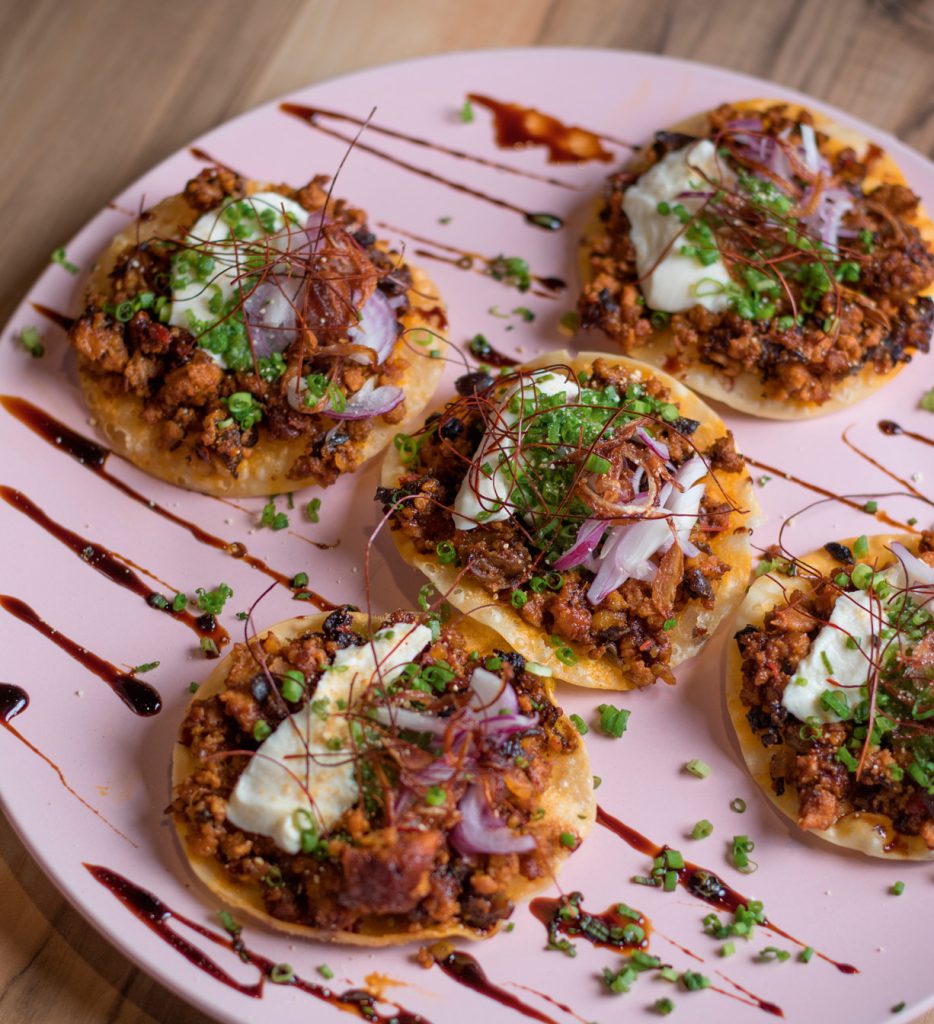 For starters, don't sleep on the Mapo Tofu Wontons (P250), a mash-up of two things never really meant to be put together. The soft, silky tofu always did well to manage the richness of the pork and bean paste. In this reimagining, though, the fried wonton adds that extra crunch that was never there to begin with.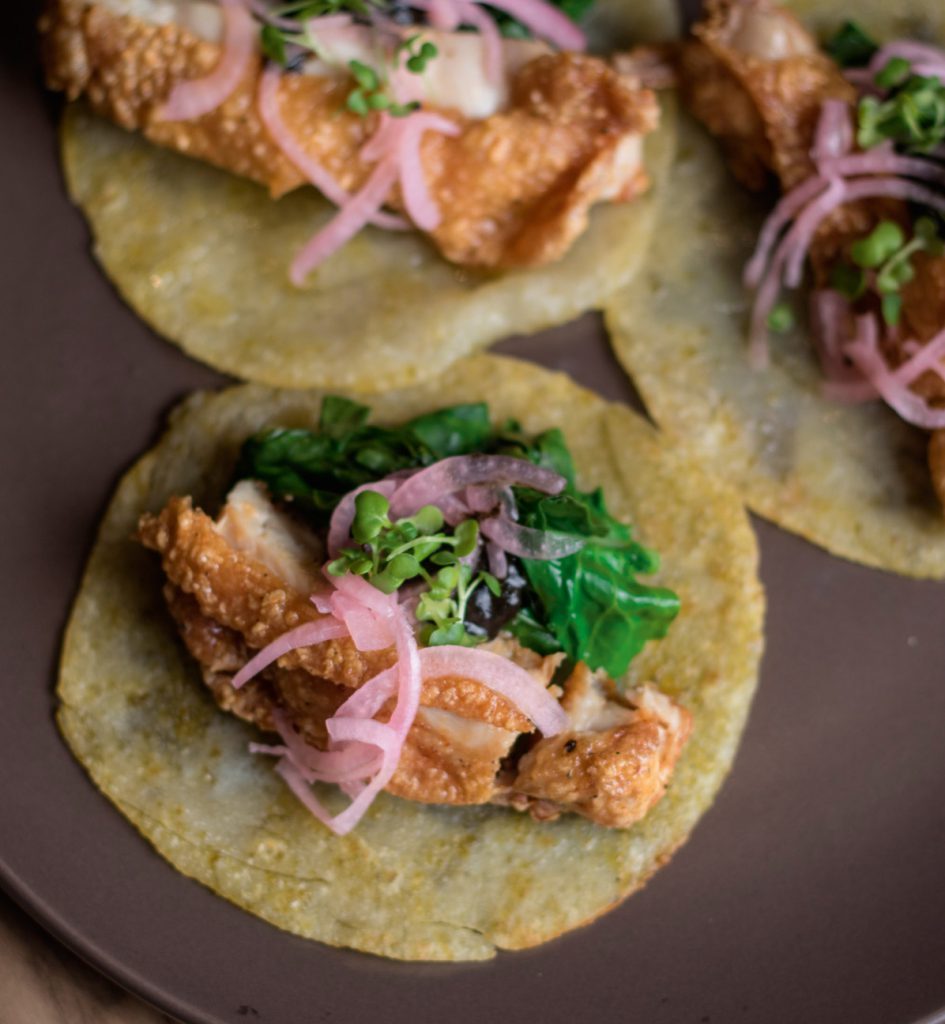 The Fried Chicken Scallion Pancake (P220) is more like a Chinese soft taco meant to taste Asian, but eaten Mexican-style.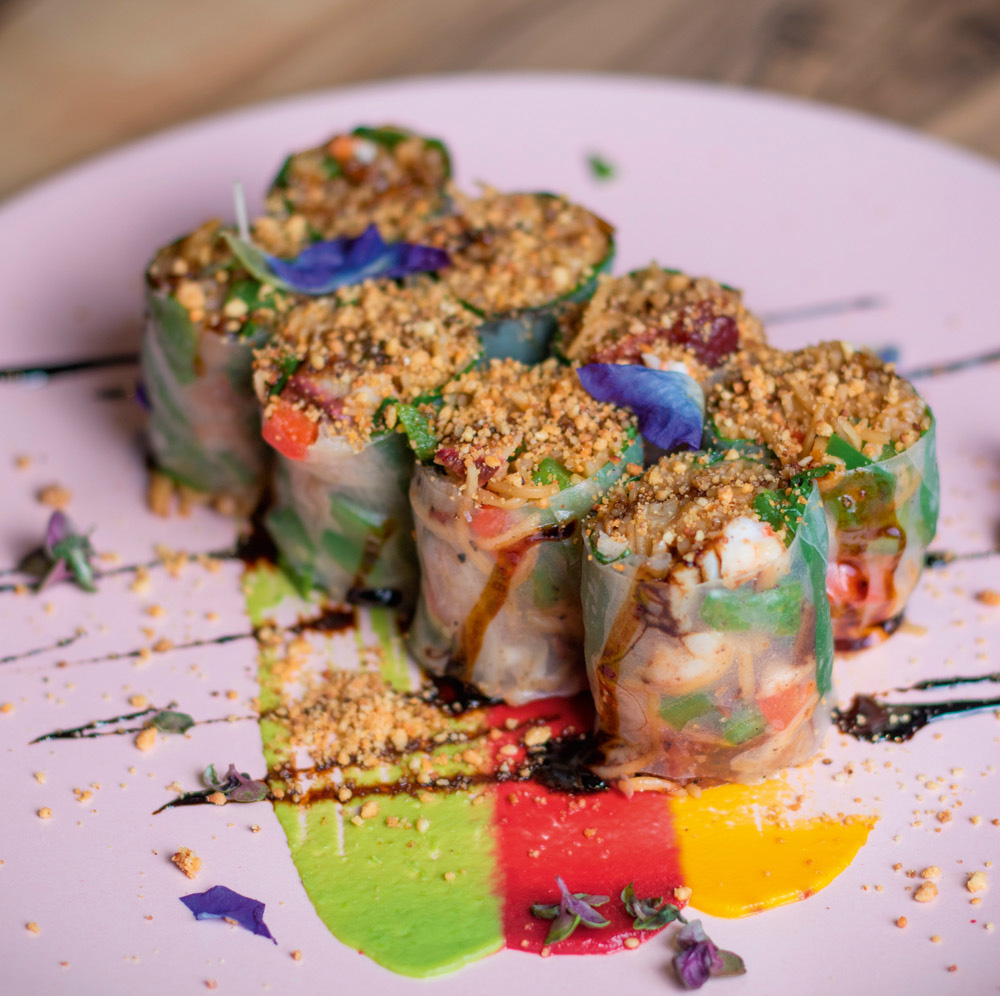 Birthday Misua (P250) comes to you plated like Vietnamese spring rolls on a canvas that can only be describes as art. Each bite isn't big enough to fill you up at the end of the meal, but is bold enough to remind you why you're wearing red today. If a more conventional noodle is what you're looking for, try the Beef Rendang Bang Bang Noodle (P280). The thick, hand-cut noodles (think Chinese pappardelle) topped with deliciously stewed beef rendang.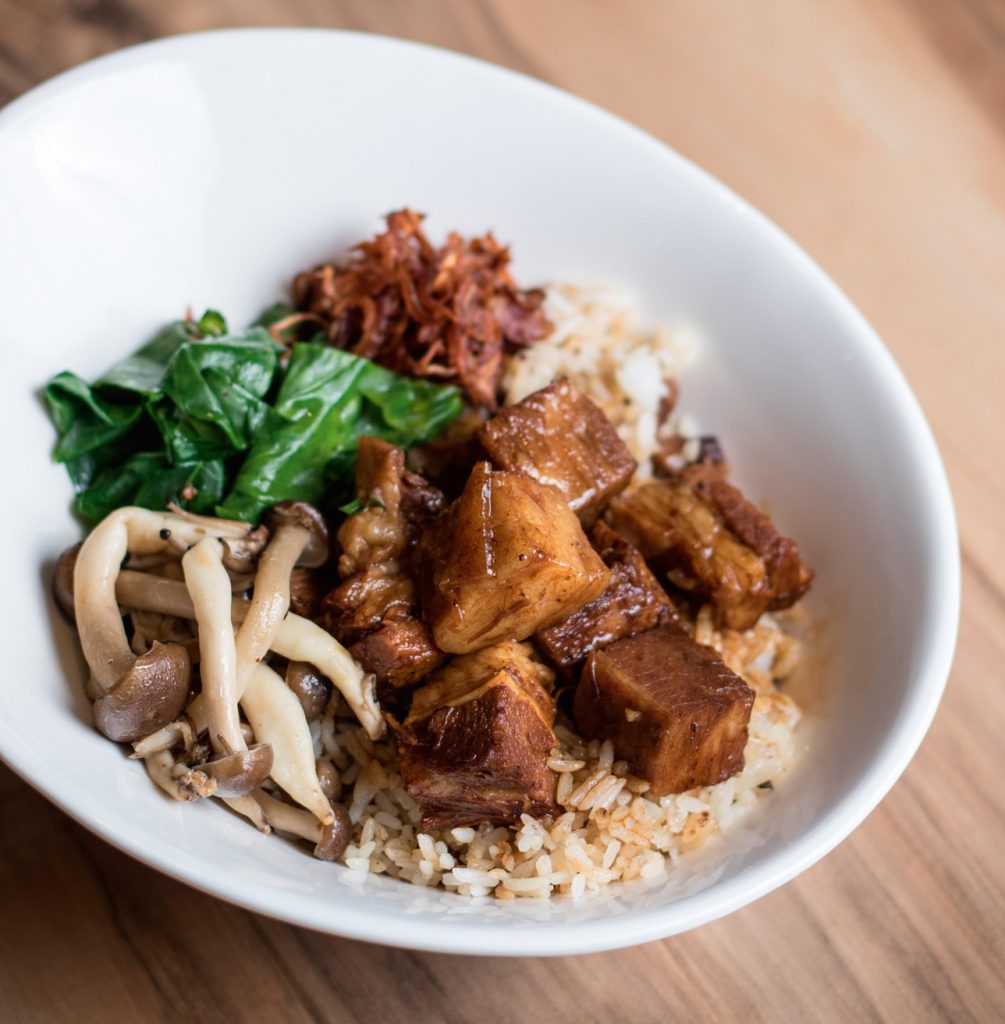 For the mains, they do well selling their Truffle Braised Beef (P280) on stewed rice with shimeji mushrooms. Truffle has recently been a staple ingredient in modern Chinese cooking. In Sup? Chow, they bring this item closer to home with this tender beef rice bowl with truffle and a working class lunch budget.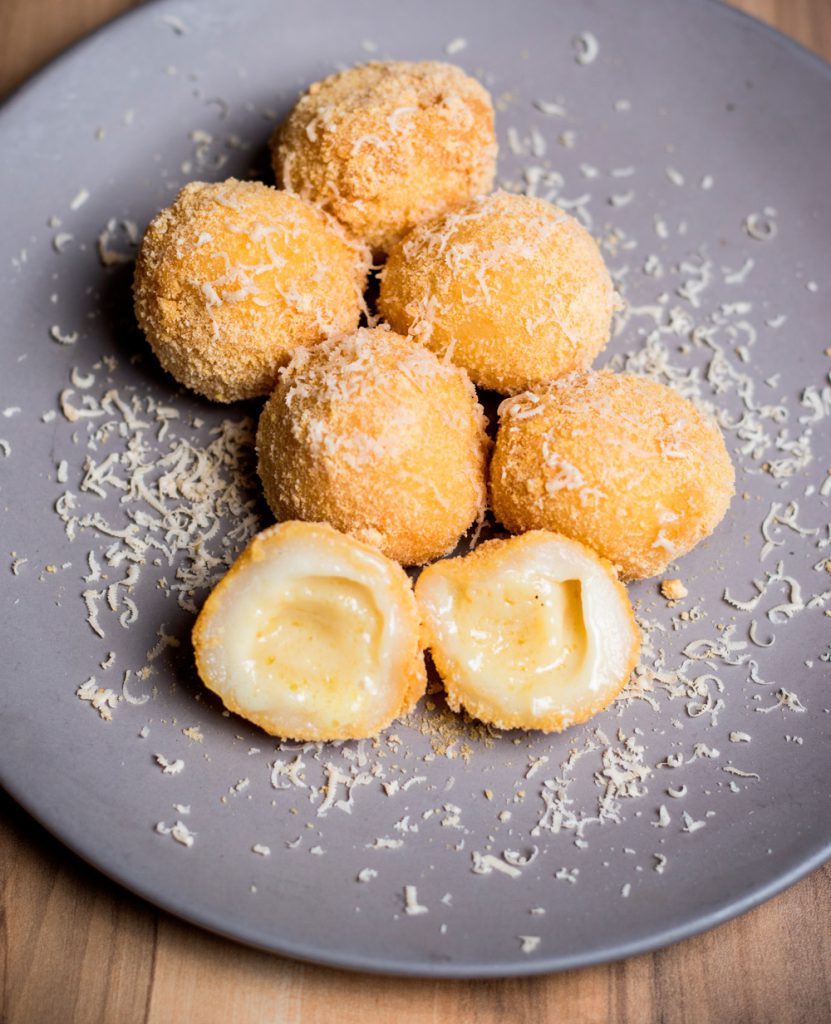 They have classic desserts like the Black Sesame Masachi with a generous filling of black sesame paste, but they did well reinterpreting this dish into the decadent White Chocolate Masachi, with a quality melted white chocolate center and chewy exterior topped with additional shavings of white chocolate.
It seems like Sup? Chow tried really hard to be the casual Asian restaurant that they are, from the interiors, to the menu, to the service—to the point that if a guest comes often enough, they might even be greeted by, "What's up, [insert name here]?"
Sup? Chow is located at 2/F Antel Corporate Center, 121 Valero St., Salcedo Village, Makati City. Open from 10 a.m. to 2 a.m., Monday to Saturday
Photographs: Paulo Valenzuela