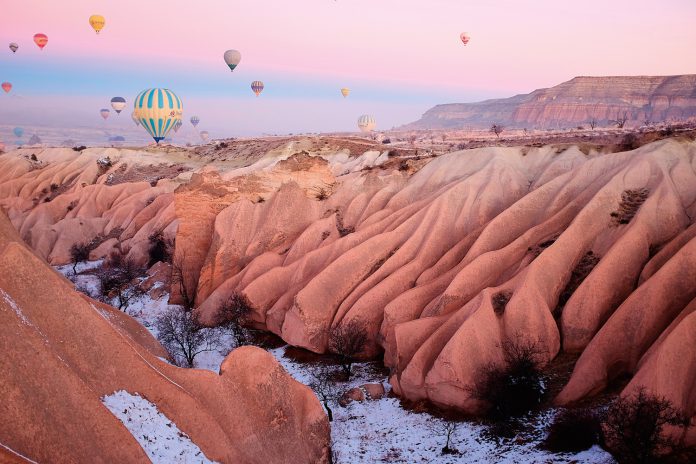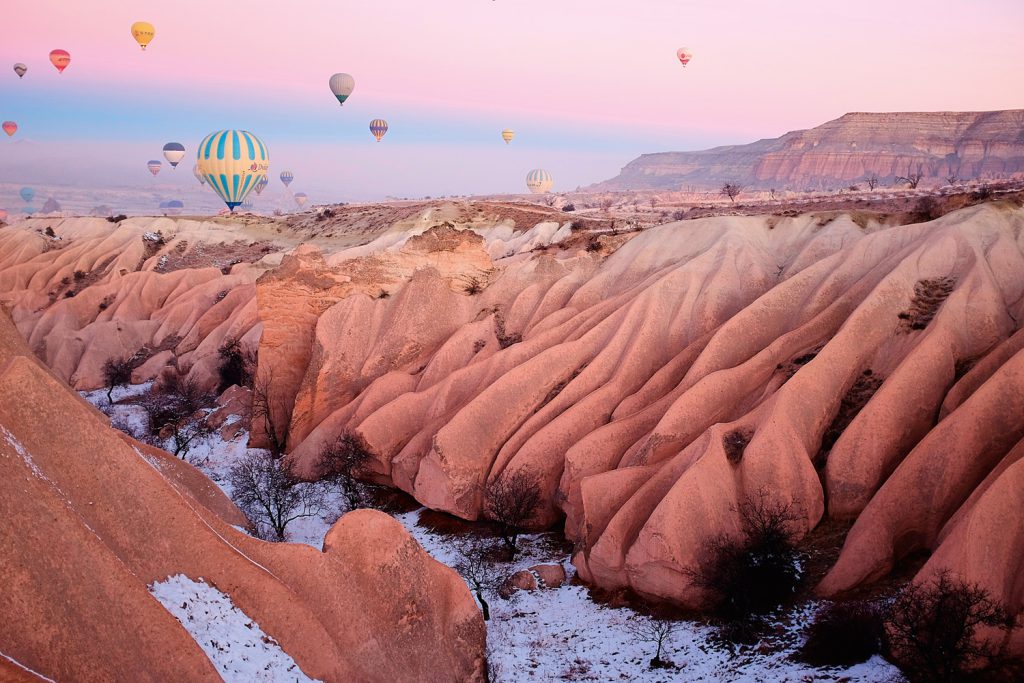 Is Turkey in Europe or Asia? The perennial question of Turkey's continental affiliation often sparks a lengthy discussion about the country historical and cultural background.
Geographically, Turkey is transcontinental. Ninety-five percent of its landmass representing the Anatolian region is in Asia, while the remaining five percent, including majority Istanbul, is located in Southeast Europe.
The country is multi-ethnic and has a rich mix of Asian and European heritage. Its strategic location predominantly influenced the country's history from antiquity to medieval times, until the establishment of the modern Turkish Republic.
A short visit to the renowned city of Istanbul, unique landscapes of Cappadocia, and historical ruins near the modern towns of Pamukkale and Selcuk was a good prelude to the architectural and geological wonders of the country.
For first-timers pressed for time, here's what to see:
Ruins of the ancient cities of Ephesus and Hierapolis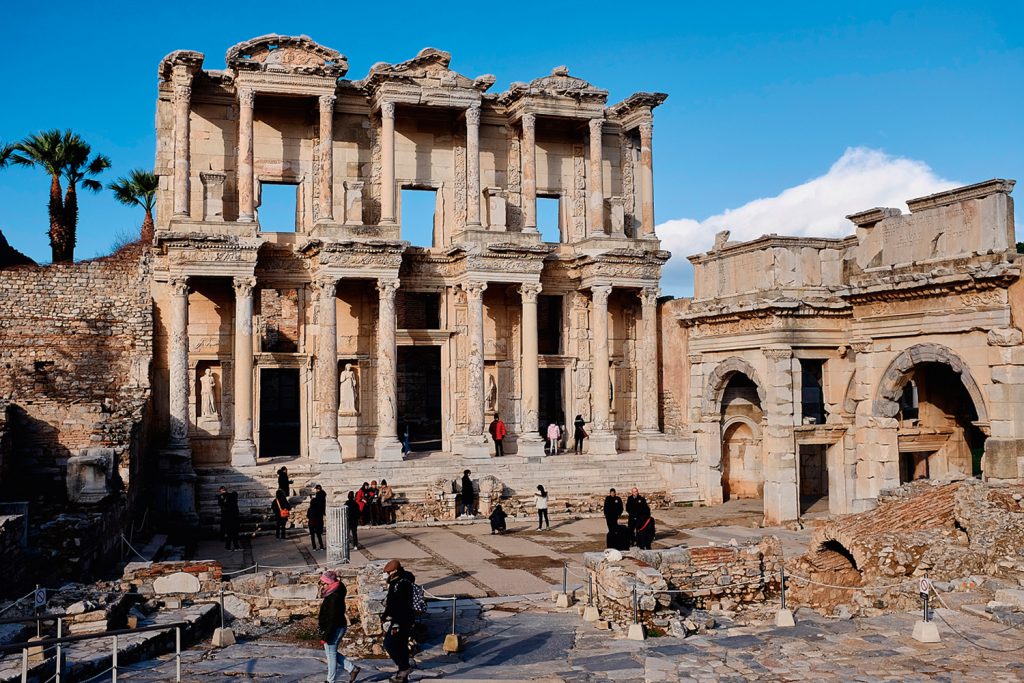 Hierapolis is located in Pamukkale, right above the famous travestines. The Greco-Roman remains of the ancient city became a Unesco World Heritage Site in 1988.
When I visited in late December, there was hardly anybody in sight. This ancient city is where the tomb of Philip, one of Christ's apostles, was excavated. It used to be a thermal spa capital of the Eastern Roman empire and a significant religious center. Nowadays, the archaeological site contains the remnants of Roman baths, temples, Greek monuments, colossus arches and gates, city walls, canals, a vast necropolis, and a theater.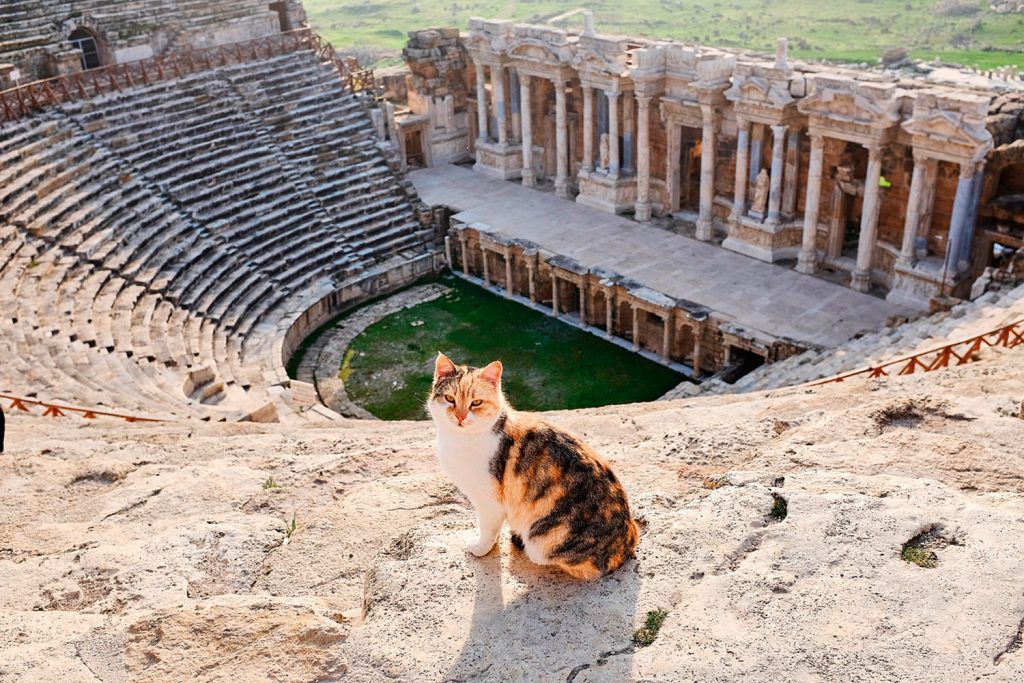 From Pamukkale, I went to the nearby Denizli train station to take the three-hour train ride to Selcuk—the closest town to another famous ancient city, Ephesus.
Ephesus captivated me. The site was similar to Hierapolis, only bigger and better preserved. The reconstructed remnants of the city typified classic Greek architectural style. Notable ruins include the lovely façade of the Library of Celcus, baths, gymnasiums, the Temple of Hadrian, Gates of Hercules, commercial agora, and the Great Theater with a seating capacity of 20,000.
Historical architectural gems in Istanbul
Istanbul is Turkey's cultural hub. It is the only city in the world that sits in two continents—Europe and Asia.
The present Hagia Sophia, or Aya Sofya as the Turks call it, was completed in 537 AD under Byzantine Emperor Justinian. It survived the East Roman (Byzantine), Latin, and Ottoman empires. It was originally a church turned into a mosque, and remained so for 500 years. In 1935, Turkey's first President, Mustafa Kemal Ataturk, converted it into a museum so everyone, Christians and Muslims, could visit and enjoy this architectural wonder.
Directly across Aya Sofya is the equally impressive Sultanahmet Camii, more popularly known as the Blue Mosque, built during the golden era of the Ottoman Empire. The mosque is an active place of worship, so visitors must act respectful and dress appropriately. Non-Muslims may only enter the mosque outside prayer times. Women are required to cover their head, neck, and shoulders.
Sultanahmet Mosque, constructed in 1609 under Sultan Ahmed 1, was called Blue Mosque because of its bluish interior decoration. I was dazzled by the beauty of the intricate Iznik tiles of floral and geometric designs, which go well with the low-hanging brass rings of light.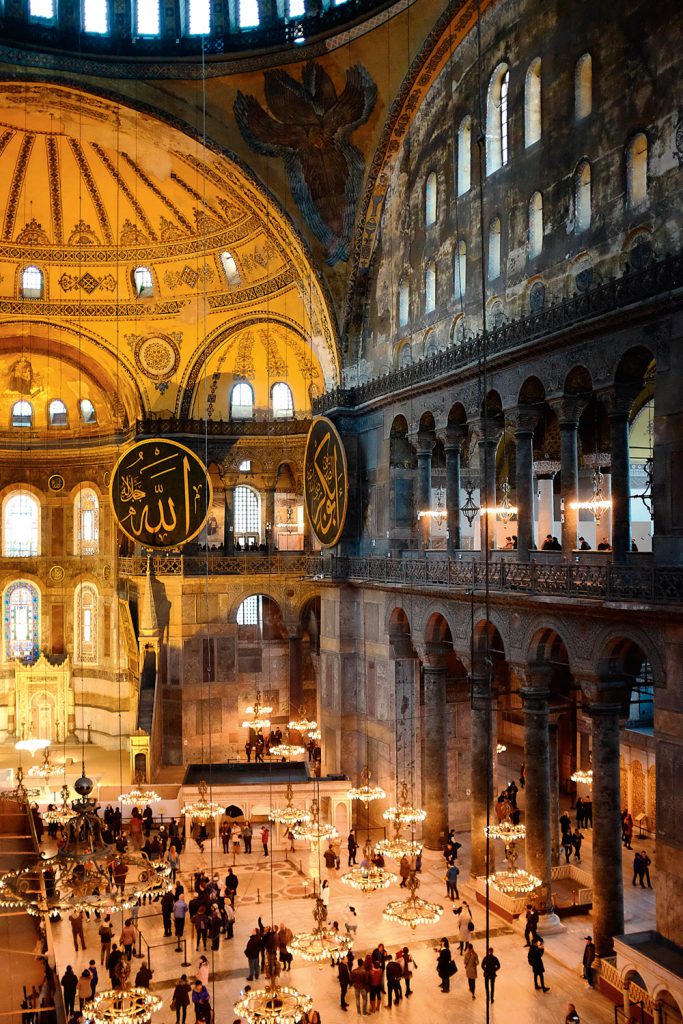 Aya Sofya and Sultanahmet Camii were stunning in their own right. After seeing both, I was beyond satisfied and felt I had enough of architectural gems. I eventually changed my mind after seeing the queue of people outside Basilica Cistern, another iconic landmark of Istanbul. The renowned ancient underground reservoir was exactly how I remembered it in the movies—enchanting, spacious, but dingy. Mark Twain called it "Thousand and One Columns" in his travelogue Innocents Abroad.
My flight back to Manila was on New Year's day. I packed my bags the night before and left early morning to explore my last destination in Istanbul—the Balat-Fener district. This former Greek Orthodox and Jewish neighborhood sits on a hill along the Golden Horn, full of colorful and dilapidated houses and artsy cafes.
Napoleon Bonaparte once said, "If the world were a single state, Istanbul would be its capital." And he was absolutely right. Turkey instantly became one of my favorite countries in the world, even after I missed many things such as the hamam experience, shopping in the Grand Bazaar, exploring the grand Dolmabahce Palace, taking a full day Bosporus cruise, and many others. I surely would go back in no time to finish the list of things I missed.
Read more on the geological wonders of the Pamukkale travertines, Cappadocia landscape, and more inside the magazine, available in all leading bookstores nationwide or downloadable from Magzter