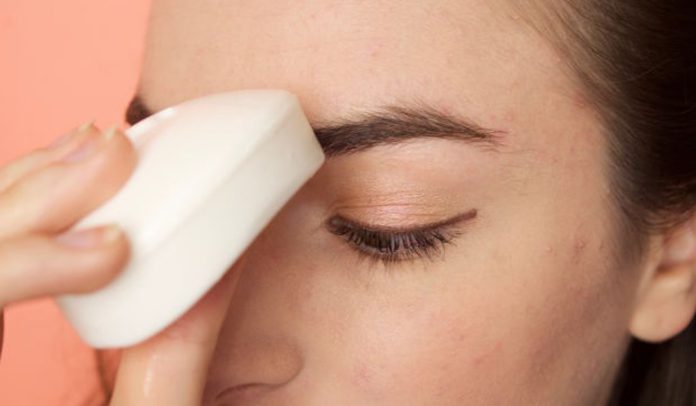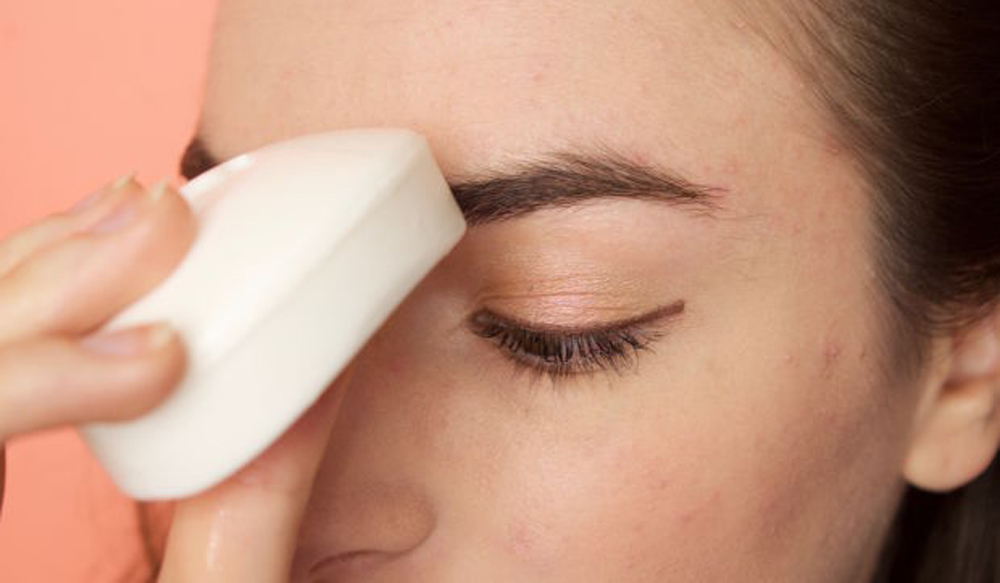 During a photo shoot, I noticed makeup artist Archibald "Archie" Tolentino scrubbing a spoolie against a solid yellow substance. I picked it up to examine, asking him, "Is this soap?"
It was, indeed! Archie wet the spoolie by spritzing water before rubbing it against the bar soap. However, it wasn't to clean the brush, but he actually did it on purpose to give the model fuller brows!
Soap for brows?! This is a trick all beauty and brow-obsessed girls have to try and trust me, it really works!
It is literally creating an eyebrow wax, but a cheaper and more practical version of commercial products—more impossible to mess up, too! This method gives you fuller brows that stay in place while allowing you to style them further with other brow products. He also suggested using a clear glycerin soap, since it's softer and easier to work with. But basically, you can use any kind and brand of soap—just skip on the scrubs.
After you get your spoolie sufficiently wet (you can also use an old mascara brush and dip it in warm water to remove excess product), rub and roll it against the soap and brush your brows straight up or in your desired direction, repeatedly. Using a flat brush, clean excess wax on skin with foundation or concealer.
Once your hair is coated in wax and sticks up to your desired shape and direction, use your brow product-of-choice to fill in the sparse areas. Archie used NARS Brow Defining Cream to fill and draw in hair-like strokes for a fuller, thicker shape. Beginners can go with a brow pencil, which is generally easier to use. Just remember to keep a light hand when drawing.
Watch the video below to see how to cop this trick:
Makeup artist: Archibald Tolentino (@archibaldtolentino), NARS Philippines Lead Makeup Artist
Model: Camille Co