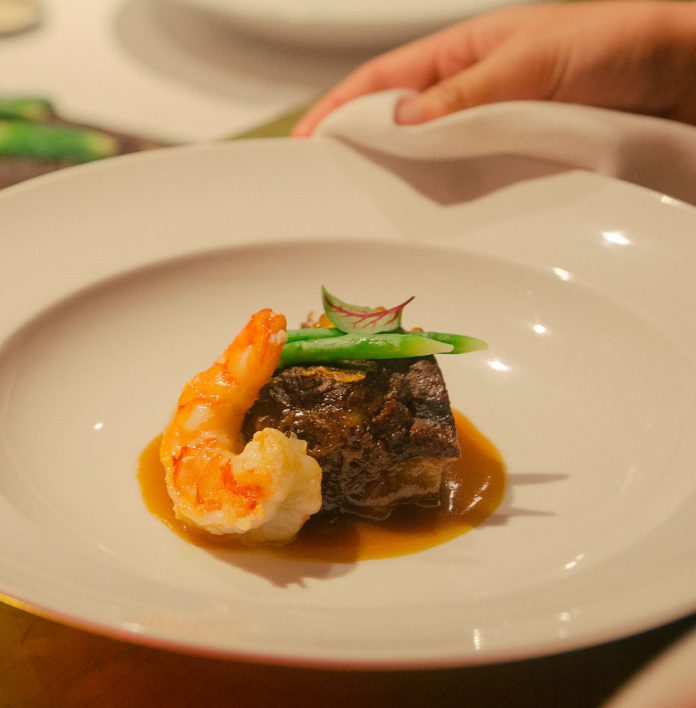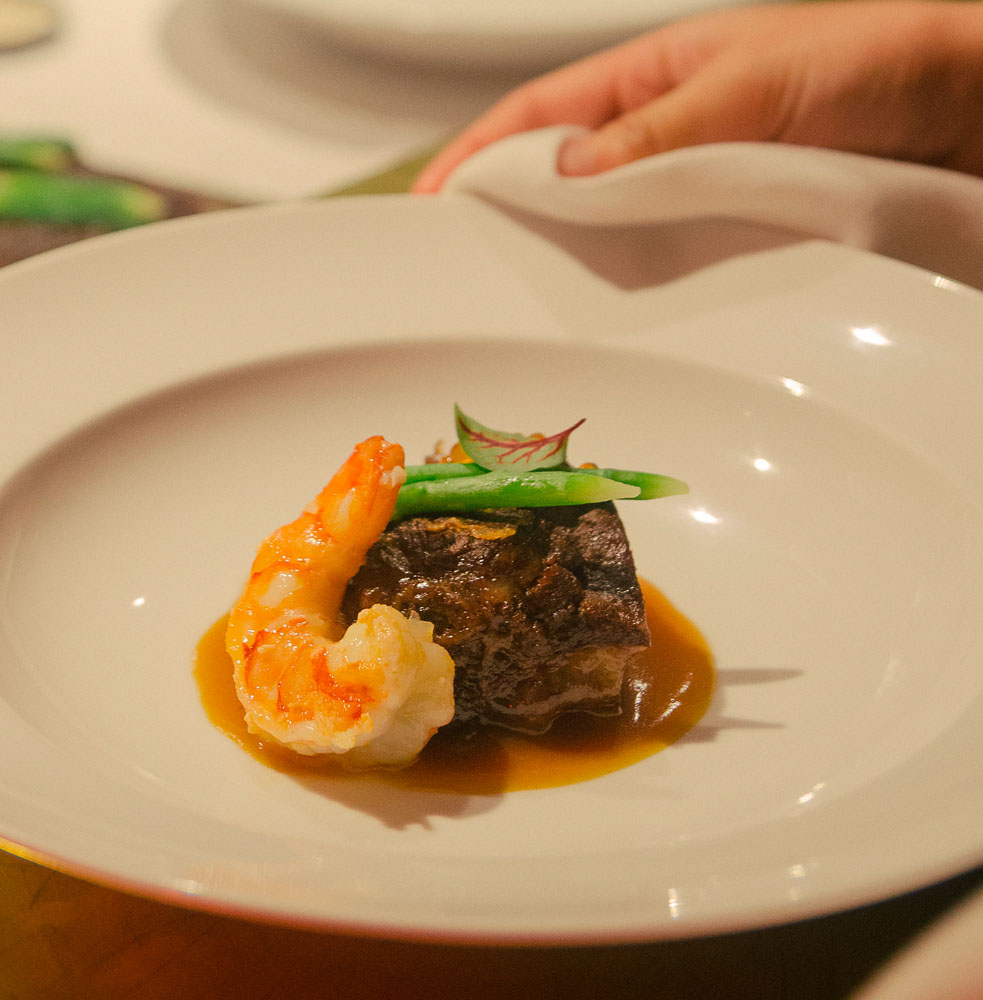 Surf and Turf (USDA Wagyu Beef Cheek, Lobster Jus, Horseradish)
The renowned chef and impeccable palate behind some of the world's most famed restaurants, Michelin star chef Davide Oldani finally came to Manila last January 18, 2017 to share his world of flavor. He recently opened his first concept restaurant outside Milan, FOO'D by Davide Oldani at Shangri-La at The Fort,Manila in BGC.
Chef Davide Oldani, a well-respected name across all borders, honed his skills and his palate under some of the best chefs in Italy, including Chef Alain Ducasse, Michel Roux Jr., pastry chef Pierre Hermé, and mentor Gualtiero Marchesi—the first chef in Italy to earn three stars from Michelin.
Launched last December 2016, FOO'D by Davide Oldani is the new culinary destination brought to life by Foodee Global Concepts, the same authority that introduced Food Hall by Todd English, Pound by Todd English, Hook by Todd English, Tim Ho Wan, MESA Filipino Moderne, and Sunnies Café. Together, Cucina Pop and Foodee Global Concepts aim to educate the Filipino palate and elevate the dining experience to a new exciting level by making luxury gastronomy affordable.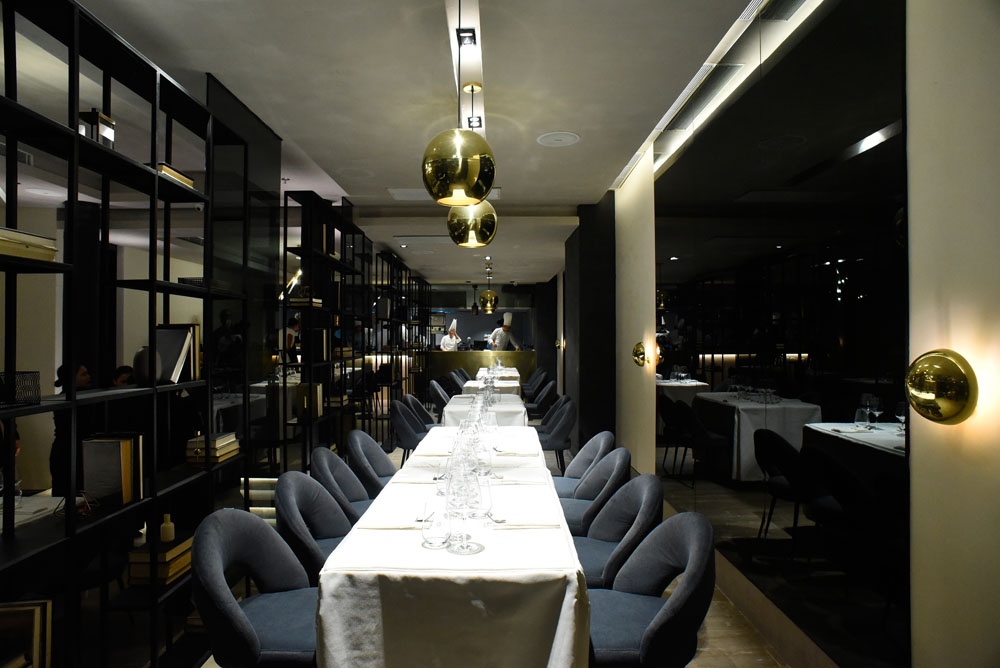 Foo'd by Chef Davide Oldani Restaurant at Shangri-La at The Fort, BGC
As part of his visit here in Manila, Chef Davide Oldani had an Open Kitchen Demo last January 22-23, 2017.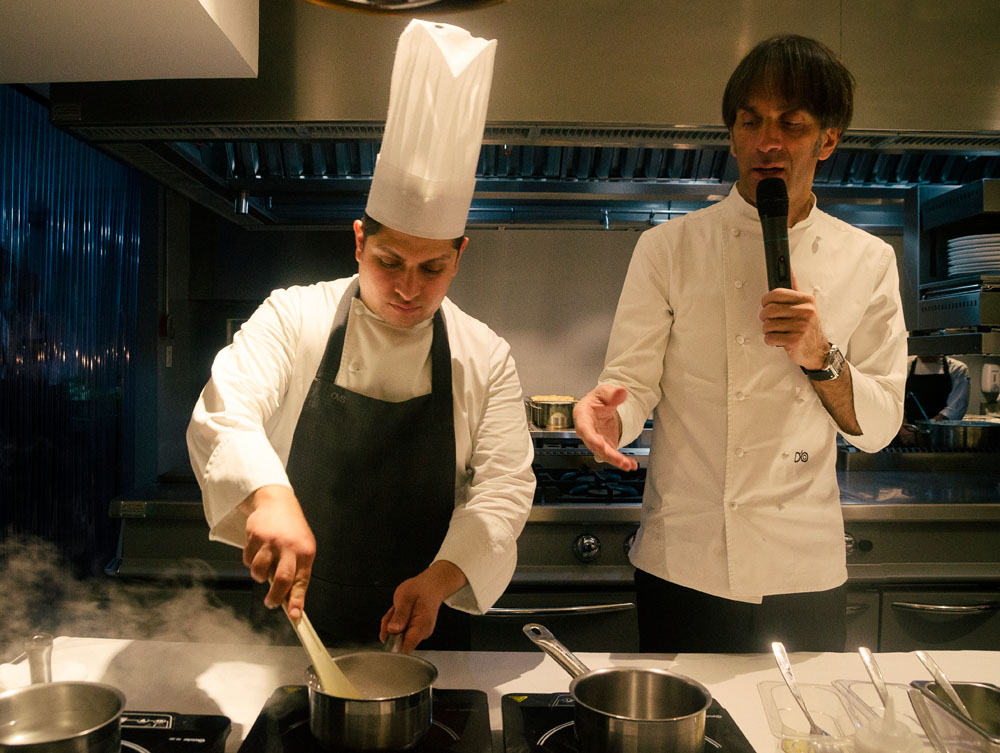 Chef Davide Oldani during his open kitchen demo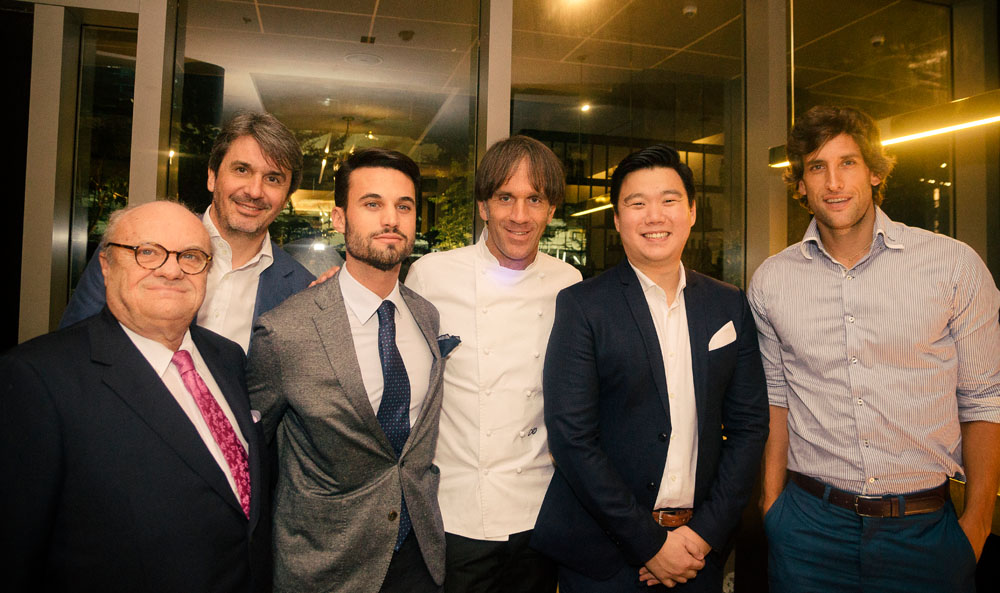 Rodolfo Pizzocheri, Matteo Orsingher, Niccolo Pizzocheri, Chef Davide Oldani, Eric Dee, Managing Director Foodee Global Concepts, and Nico Bolzico.
"The aesthetics of FOO'D by Davide Oldani is minimal, but it's enveloped by the warmth of Italy. I chose the Philippines to become the home of my first restaurant outside of Milan, because it's a country with great economic development. I was lucky to have met talented entrepreneurs like Eric,Rodolfo, and Nicolò to help bring my vision to life," he shares. "Here at FOO'D by Davide Oldani we combine the highest quality (of ingredients) with an affordable price for the Manila market."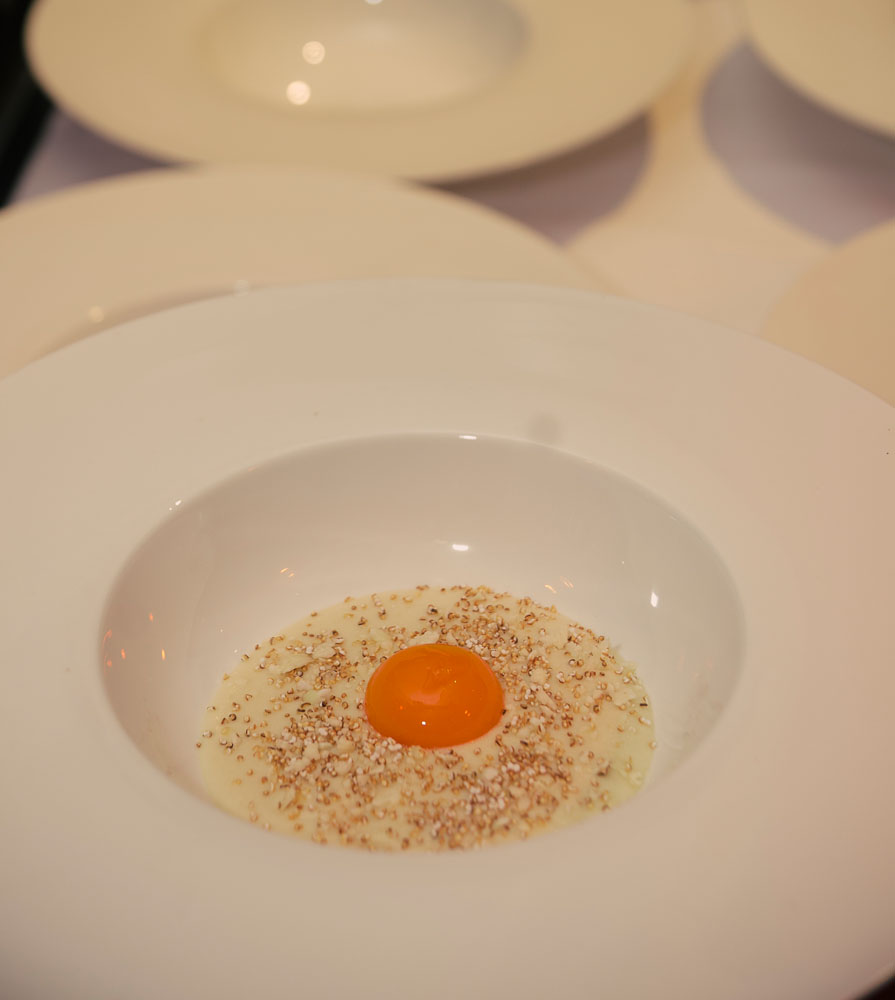 Faux Egg (Cauliflower Velouté, Cauliflower Tabbouleh, Carrot and Orange Sphere)
Armed with his keen sense of flavor,Chef Oldaniopened his first restaurant, D'O, in 2003, a stone's throw away from where he grew up in Comaredo, near Milan. It became an instant hit and a well-loved gustatory destination thanks to its intimate ambience and award-winning dishes. Just a mere year after opening the restaurant, he received the Michelin Star Recognition and was deemed one of the greatest chefs of contemporary Italian cuisine. In addition, his version of the risotto Milanese was recognized as "Dish of the Year" by the Espresso Guide.
Apart from the adulation of the foodie public, the culinary genius soon garnered other numerous awards. He was named Ambassador Expo for 2015, Food & Sport Ambassador by CONI and was selected as chef of Casa Italia for the Olympics in Rio de Janeiro. He was also handpicked to serve as the culinary consultant of famed designer Giorgio Armani for the Aman Resort in Venice. Today, Oldani shares his culinary wisdom and knowledge through his weekly column in Sports Week, and through continued collaborations with the well-respectedculinary magazine, La CucinaItaliana.
Saffron Fregola Sauce
But his influence extends beyond the kitchen and his restaurants. Oldani has become well known for his innovative approach to Italian cuisine through his distinct Cucina Pop style, which masterfully weaves together incredible flavors into simple but surprising dishes. Cucina Pop follows a humble philosophy that all aspects of the meal—and not merely the food that is prepared—should be executed to a level of excellence and with passion. Everything is considered down to the finest detail. From the types of table, glassware and utensils—each in their simplicity and elegance must help elevate the meal and create a memorable experience for the diner.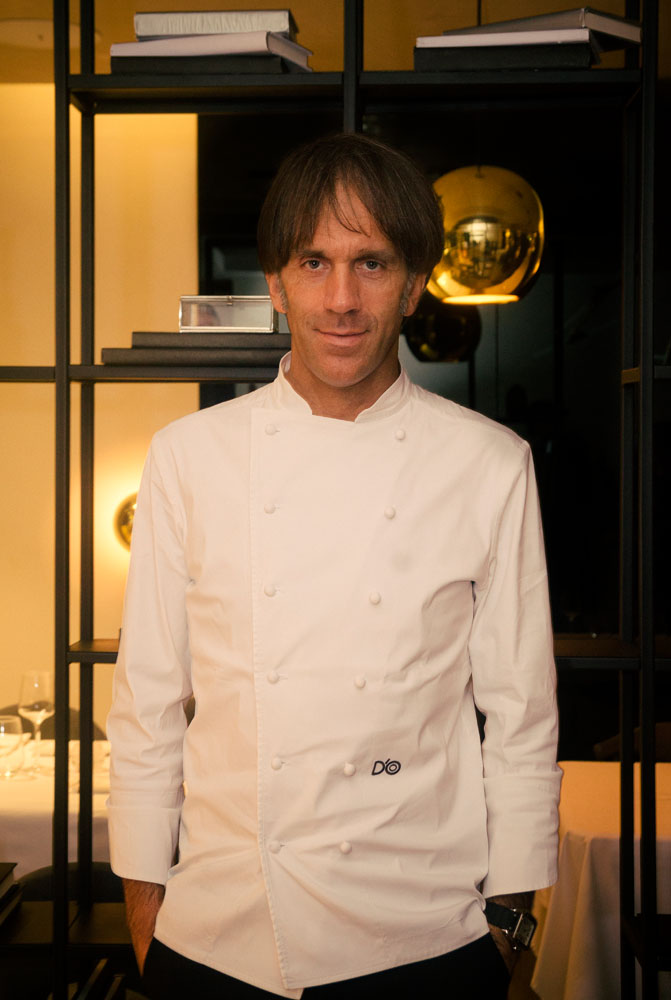 "My Cucina Pop comes from the desire to blend the essential with the well-made, to create something good that is accessible, to combine tradition with innovation. I am convinced that the greatness of Italian cuisine lies not only in the variety and flavors, but also in its openness to continuous re-interpretation" – Chef Oldani
Oldani has also inspired an entire generation, sharing his unique insight and fresh ideas as one of Samsung Club des Chefs and as an ambassador of Mercedes Benz and Telecom Italia Mobile (TIM). Oldani's influence and reach is indeed wide and deep, having transformed culture and the culinary world. Today, it's continuing to grow beyond expectation, making its way across the European border and into the Philippine culinary world.
For more information, followFOO'D by Davide Oldani on Facebook: FOO'D by Davide Oldani, and on Instagram: @ FOODbyDO_PH
[youtube url="https://www.youtube.com/watch?v=I0N_1JAxlmI&feature=youtu.be" autoplay="yes"]