It's rush, rush, rush from the moment you get up.
The alarm clock wakes you with a start. Eyes barely open, you're already on your phone for email (and a quick Facebook fix). You go through the motions—shower, change, inhale coffee—but your mind is already going through the hundred tasks ahead of you.
By the time you leave the house, you're running on fumes and panic. And the day has barely started.
Is this what living is about? Or is modern life running us down, straight into the arms of depression and disease?
Dr. James Rouse, a naturopathic doctor, renowned author, entrepreneur, and functional medicine specialist has good news: there are healthier options for us. On a mission to help people everywhere "express their awesome" and live better lives, he shared his insights during the Healthy Options Talks, Vitamins of Life: Think, Eat, Move, Thrive (TEMT). The same four elements are featured in his more recent book, The Practice for an Awesome Life.
"Self-care is not selfish; it's social activism. It's how we become catalysts for change," he says. We've all struggled with self-image, and been fed the disappointment diet of futile weight-loss programs. We've tried to "fix" our bodies and minds with all kinds of self-imposed torture. Almost counter-intuitively, Dr. Rouse proposes a more doable life overhaul with TEMT—a program that, at its heart, is about self-mastery and self-love.
Dr. Rouse has shared the stage with the likes of Sir Richard Branson and Dr. Oz. In this one-on-one interview with Asian Dragon, he shares how we can find our own paths to a life of awesome—and go from modern living to modern thriving.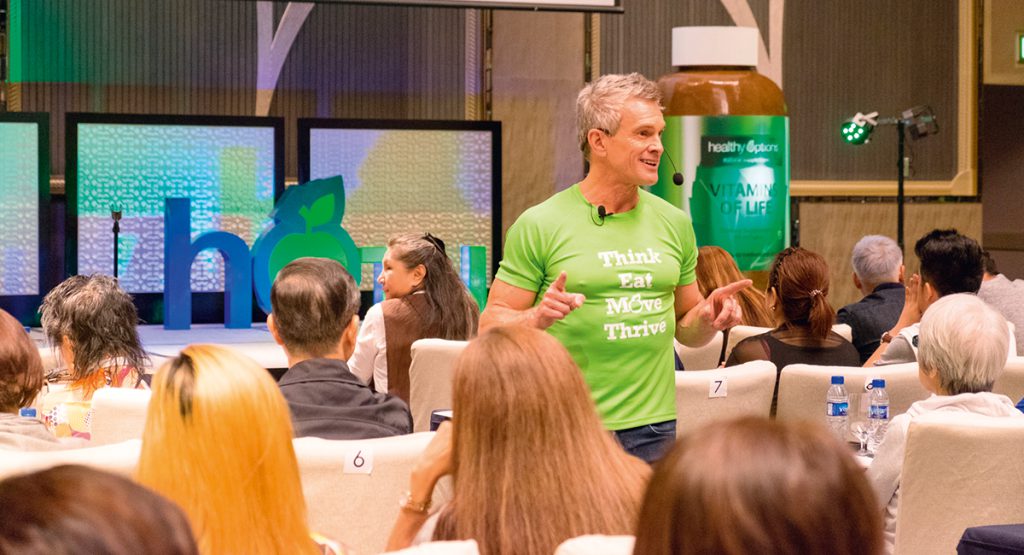 You keep a full schedule. How do you manage to keep your energy levels up all the time?
I give myself permission to do what I love. For me, to serve and to share my love for taking care of oneself gives me energy. It's counterintuitive—people think that putting that out there must be exhausting. It's just the opposite. The energy comes to me.
I'm also a scheduler, to the minute. That's how I do it. I start my day at 4:30 am, and I already map out what I'm going to do. I let nothing get in the way of that. When a call comes in, I am very clear that unless it's in alignment with what's going on that time, I don't take the call. I protect my life like it's an opulent bubble.
And I always end my day at 4:30. I never have evening meetings, which has made me very unpopular with some people. But I say sorry, dinner is for family. Some people would say my life is so boring because it's so scheduled, but my life is so exciting because it is scheduled.
I am so not a fan of "no pain, no gain." We've made the idea of taking care of ourselves hard, because it gives us a reason not to do it. But we can treat it with joy and with gratitude, and see it as an opportunity as opposed to an obligation. Opportunity is beautiful and light; obligation is heavy.
You speak a lot about the mind-body connection. How far has medical science come in corroborating it?
We've made such advances. I like to say it's now mind-body-science versus mind-body-spirit. Science tells us all motion creates positive emotion. Science tells us that when we have a positive attitude, we lower inflammation. Science tells us that when we go into each and every day as a student, not trying to be perfect, but trying to learn how we can improve, we actually can help ourselves to age better. It's all science now.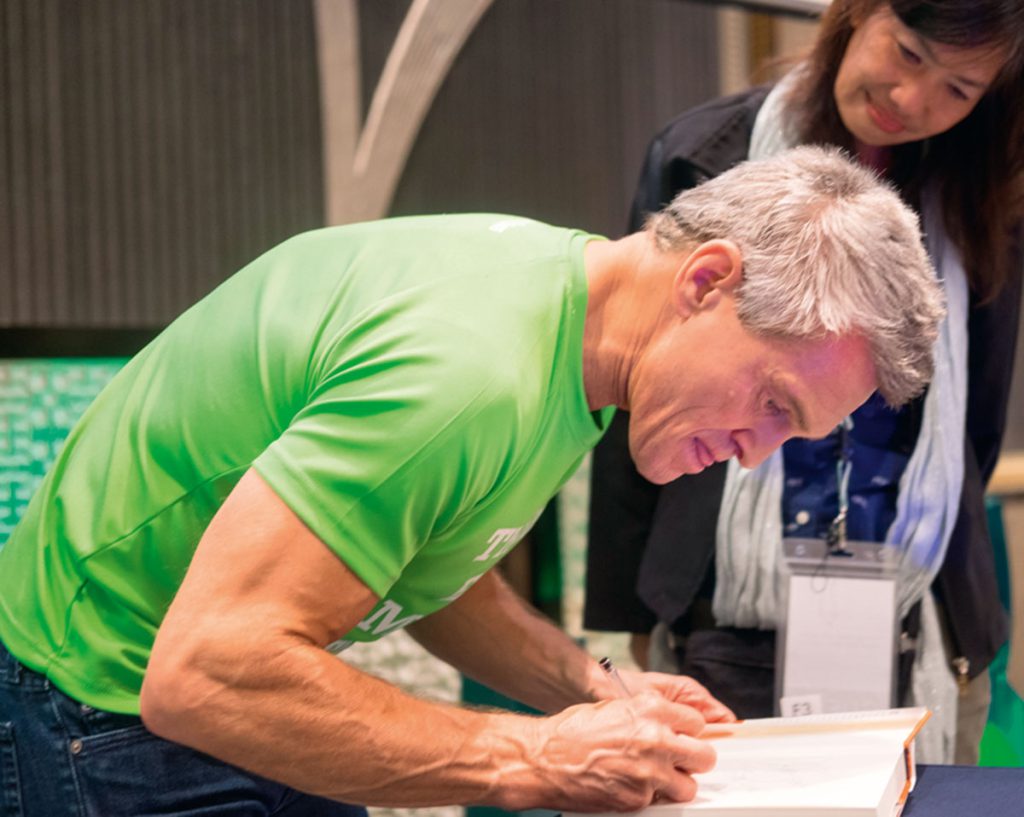 Tell us about your book, 'Think Eat Move Thrive: The Practice for an Awesome Life.' What inspired you to write it and come up with the TEMT strategy?
I wanted to come up with something would make it easy for people to go, "If I think differently, eat more healthfully, and move every single day, I will thrive." Rather than a whole big, long title about all the things we have to do, I want to make it simple and straight.
My patients taught me this. I started to notice, "'Bob' is so happy, so healthy. He's 85 years old, and he's just a vibrant being. What does he do? He eats fish, he exercises this way, he does these things in the morning." I started taking notes. And then I went into the research, and science was telling me, everything that 'Bob' does is now empirically reviewed as very helpful. So this is very, very scientifically based, but my patients inspired me to write it.
You say you come here for your "Filipino fix," because you always get such a positive vibe from us. But with so much going on in our country now, do you think it's the Filipinos that need fixing?
What I know about the Filipino people is, your genetic heritage is happiness. Are we going to allow outside influences, political or otherwise, to tell us we can't be happy today, the way we've always been, because someone else has brought in heaviness?
It's up to us to take a stand and be that much more committed to the heritage that has made us the happiest and kindest people in the entire world. That didn't get lost—we gave it away. Are we willing to take it back?
I'm saying this as a "Filipino by proxy." I love the Philippines because it reminds me of what the world wants to be more about. I haven't been here in a few years and I saw more stress, more sadness this time. But I also saw the resiliency of the Filipino spirit. If you allow what is going on around you to tell you who you are, you could be in trouble. But if you allow yourself to tell you who you are, you can make everything work.
Photographs by Pocholo Abola
Read more of Dr. James Rouse's secrets to an awesome life on Asian Dragon Magazine's December 2016 – January 2017 issue, available for download on Magzter.