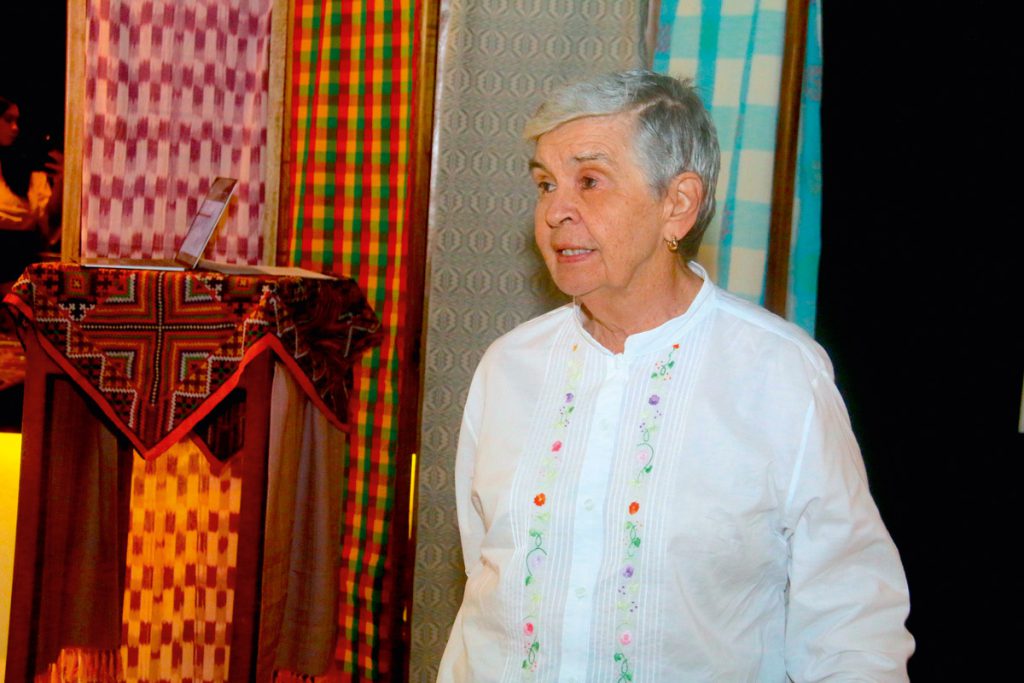 "It's an idea whose time has come," says chairman and co-founder of Habi: The Philippine Textile Council Maria Isabel Ongpin, on the growing industry of local woven materials.
Once obsessed with foreign brands, Filipinos have now become more appreciative of indigenous textiles and are willing to pay the price for the craftsmanship. Over the past years, Habi has been going around the country, urging weavers to revert to cotton threads and yarns instead of synthetic materials, buying and promoting their products and introducing them to new markets. It also acquires cotton from farmers, and has the fiber spun into yarns and threads.
The Habi Cotton Committee and the Philippine Fiber Industry Development Authority (PhilFida) have made cotton more accessible to weavers.
Entrepreneurs likewise provide their partner weaving communities with cotton yarns and threads purchased from the textile council. One of its high-profile projects is the annual Likhang Habi Market Fair, a showcase of woven fabrics and products from all over the Philippines.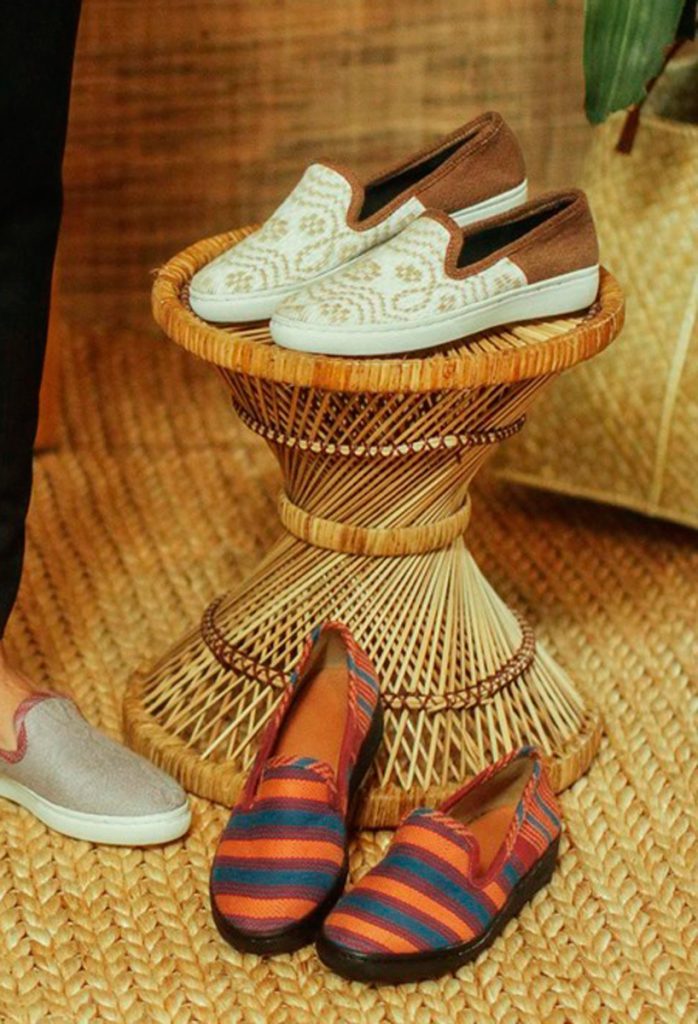 "Habi normally helps the isolated communities that have the skills but lack knowledge in marketing," says Ongpin. "They don't go out of their community. They are surrounded by rural communities. Who will buy their products? We invite them to the Market Fair. Their transportation and lodging are subsidized by Habi. When they come here, they see the market potential and the competition. They learn to compute their pricing. Their products multiply in value. It's a lesson for entrepreneurship for these weavers. Eventually, these weavers join other artisan fairs and bazaars to earn extra income."
Habi has also referred designers to weaving communities and vendors. Ongpin credits the designers for creating a demand for hand-woven products.
Habi's first community project was in Bangar, La Union. Ongpin recalls that when a typhoon hit Northern Luzon, a business group asked the Baguio-based Jaime V. Ongpin Foundation (founded by her late husband) to help farmers in disaster relief. The foundation bought blankets in Bangar.
Weaver Benita de Castro welcomed Ongpin and the Habi members, recalling the foundation's help. Habi linked her up with the Smart Foundation.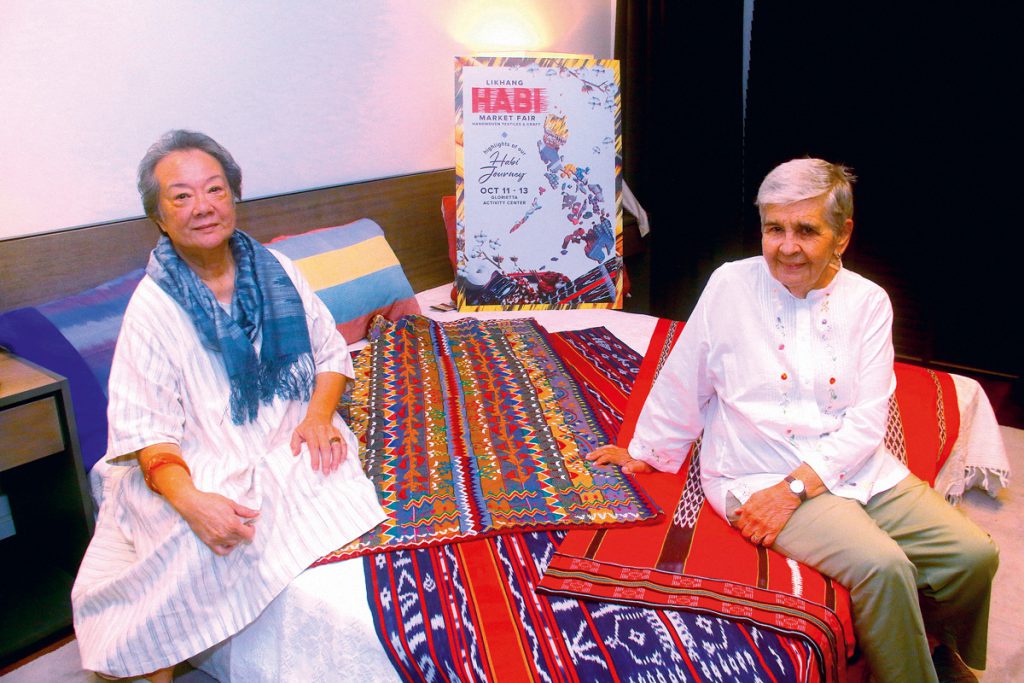 Habi has some 40 members, mostly entrepreneurs and creatives such as Susan Ledesma, photographer Lorenzo Uy, Michael Claparols who supports Negrense weavers, restaurateur Maryjo Ferraren whose designer daughter Twinkle uses native fabrics, Kelly Mortensen of Yakang Yaka Barter handwoven products, Ruby Roa of Ballerina flats, culture and food historian Felice Sta. Maria, indigenous fabric collector Monserrat David, writer Rhona Macasaet, and designer-architect Joy Adarme, to name a few. The membership dues subsidize the council.
The members pay for their transportation and accommodations when they visit the weaving communities.
There are wonderful discoveries traveling around the country. Ongpin observes that local government units have been supportive of the weavers in their communities. Mayor Marcos G. Ayangwa of Parcelis, a second-class municipality in the Mountain Province, met with Lim, who is Habi president, and offered to donate land to cultivate cotton.
Ongpin notes that once the local government sent a cooperative to represent the Philippines in a textile fair in Thailand. Although the people loved the designs, they were turned off when they learned that the products weren't woven with pure cotton but polycotton. "It became a lesson for them," says Ongpin.
Habi also spreads its advocacy through publications. It has produced two books. Habi: A Guidebook to Philippine Textiles describes the background of the various indigenous fabrics. It also explains how to use the fabrics in their proper context and avoiding cultural appropriation, such as using death blankets for fashion wear. Rara: The Art and Tradition of Mat Weaving in the Philippines reveals the history of the mats, the cultural underpinnings, techniques, and materials.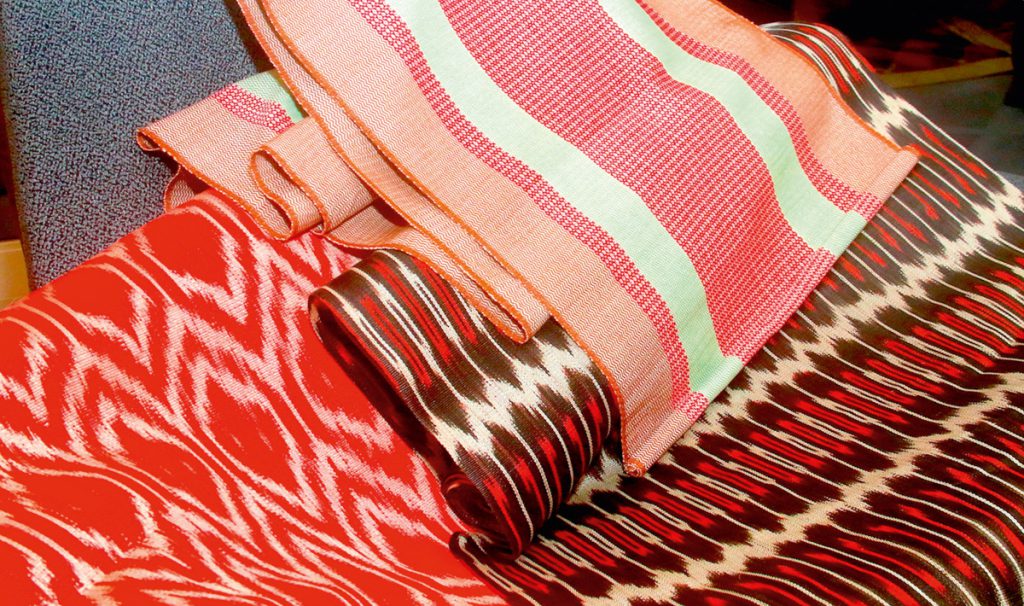 Ongpin says Habi is not alone in promoting fabrics. She credits the defunct Katutubong Pilipino Foundation for initiating the revival of indigenous fabrics. She also credits Dr. Joven Cuanang of Pinto Art Museum and the Philippine Fiber Development Authority for promoting cotton planting and building a cotton spinning facility in Pinili, Ilocos Norte.
Antique Rep. Loren Legarda has been organizing textile exhibitions at the National Museum and abroad. Designer-turned-Benedictine monk Dom Martin Hizon Gomez proposed to Habi the Abaca Excellence Award for 2020. "This annual competition of best abaca weavers could motivate them, because abaca is our original indigenous material. We should do everything to preserve the abaca weaving industry," says Gomez.
He pledged to raise funds for the competition and the prizes. Gomez has been using indigenous materials for liturgical vestments. However, he lamented the difficulty in sourcing them due to their scarcity.
Nonetheless, he credits Habi for reviving the planting of cotton with the help of such institutions as PhilFida and the Philippine Textile Research Institute. "Pure cotton is now available, although in limited quantity. My dream is that we can have top quality 100 percent cotton threads for embroideries. At present we are still dependent on importing high-quality cotton threads."
Habi's ultimate vision is to set up a cotton facility. "We will spin threads and sell to weavers," says Ongpin.
Photographs courtesy of HABI
Discover more of HABI's history and advocacies on Asian Dragon Magazine's October-November 2019 issue, available for order on Lazada or Facebook, or downloadable from Magzter.