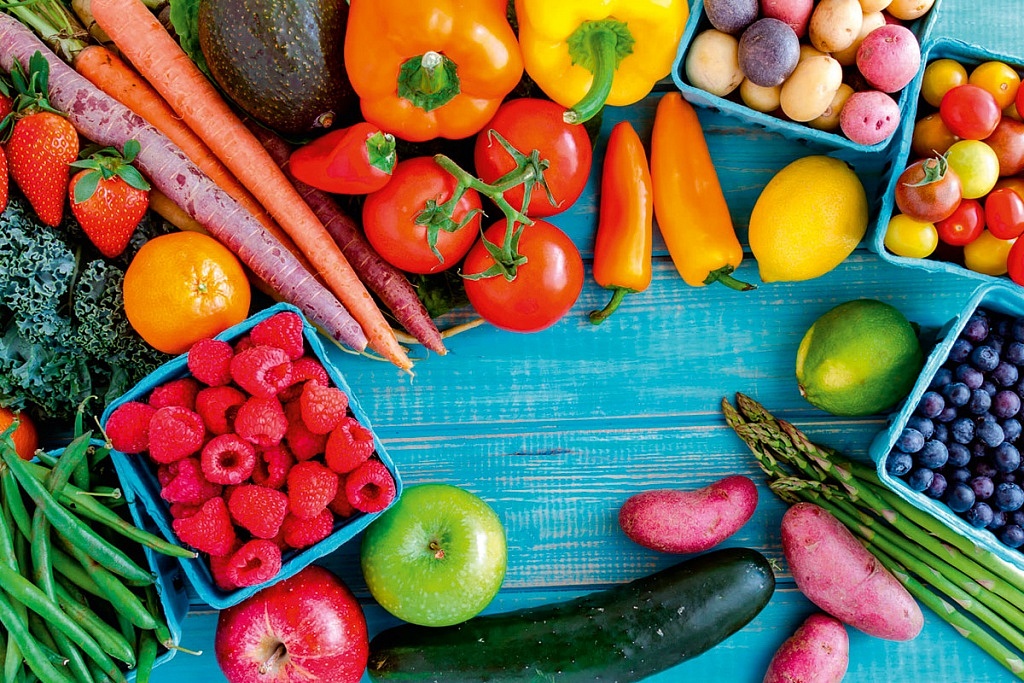 People are curious as to what to keep on the look out for in terms of food and dining. Based on consumer data and statistics from the folks who know—users of food-related apps, culinary experts, F & B professionals, marketing consultants, food service stakeholders—here are some of the things to look out for.
What will continue to be the biggest inclination is plant-based food, this time focusing not just on vegetable alternatives to animal-sourced foods, but on making plants the main star on the plate. The meatless revolution is no longer limited to vegans and vegetarians, but is set to go mainstream, making its way to menus not just as alternatives, but as hearty main courses.
People are choosing to add more plant-based foods to their diets not just for health reasons, but also for sustainability. Aside from eating lots of fresh fruits and vegetables, consumers will be looking to plants as sources of protein and vegetables as alternatives to grains and traditional starches, and foregoing dairy-based frozen desserts for plant-based ones. Other plant-based options that may hit it big are faux meat snacks, lab-grown meat, and plant-based burgers and sausages.
Oat milk may overtake nut and soya milk in popularity. Malunggay, which has been a Filipino favorite, is the new matcha, while celtuce (Chinese stem lettuce) is being touted as the new kale.
The flavor to watch out for is sour, as fermented foods, pickles, and tangy condiments and sauces continue to attract consumers. Homemade vinegars and pickles, kombucha (fermented black or green tea rage), sour-style beers and ciders are just some of the most popular ways to enjoy acidity. Kimchi will still be in demand.
The love for sour is also evident in the rise of other varieties of citrus. While lemon, lime, and oranges will always be the top choices for food and drinks, chefs, bartenders, and food manufacturers will also be experimenting with bergamot orange, makrut lime, Meyer lemon, yuzu, ugli fruit, blood orange, citron, pomelo, and the Philippines' most loved citrus, the calamansi. Foreign chefs have actually been raving about the unique flavor of the calamansi, also called calamondin, for the last few years. Calamansi is also mentioned in the food trends list of Forbes.com.
Technology continues to drive trends, even in food and dining, from face-recognition kiosks for ordering, online, mobile food-ordering services, mobile payment modes, and ghost restaurants, to tablets and touchscreens in dining tables, and even meals prepared by robots. In the US, according to the Toast Restaurant Management blog site, 73 percent of diners agree that technology improves dining experience, while 95 percent of restaurateurs agree that technology improves their efficiency.
Expect to see more techie developments in the food and hospitality industry, in the form of gizmos that take over the role of people, new ways to make contactless payments, and fully automated restaurants. AI-powered ordering systems replacing waiters and cashiers, robots not just making pizza and preparing coffee but also delivering meals and laundry to hotel rooms, and front desk clerks who have morphed into face recognition automatons may well be the future of the industry.
A dining experience that keeps on catching up is eating in, as the future of dining is said to be in the comfort of one's own home. With restaurants offering more to-go items and food delivery becoming the norm. Also called off-premise dining, this has spawned what are called ghost restaurants or businesses that don't have storefronts that seat customers. These are simply kitchens that prepare food orders taken through apps that can be accessed online or through mobile phones.
In the local food scene, food delivery apps are also getting more and more popular for their convenience and to avoid the hassle of traffic. People are turning to apps (like Grab and Foodpanda) for their grocery and dining needs.
A discussion of food trends will not be complete without the mention of cannabis derivatives, particularly CBD or cannabidioil. With the US passing a new farm bill that legalizes hemp cultivation and Canada legalizing the use of recreational cannabis, including CBD, food producers and chefs are getting bolder and more creative in the ways they are using CBD in food and drinks.
The legalization of marijuana has been a hot topic globally. Even formerly crowned Ms. Universe, Catriona Gray, has weighed in on the issue, saying that she is for its medical use, but not for its recreational use. The US FDA lists marijuana and THC as controlled substances, though as of 2018, some states have legalized marijuana for both recreational and medicinal use. CBD is legal in all US states, but it has to state where it is sourced, whether from hemp or marijuana.
Consumers can expect to see more CBD-infused products, both food and non-food, in grocery shelves, like gummies, cookies, ice cream, olive oil, salad dressings, soups, yogurt, moisturizers, and massage oils. In fact, in Google's list of most searched foods in 2018, CBD gummies was ranked no. 3. CBD-infused beers and cocktails and CBD-spiked water are predicted to make waves in bars and cafes. Chefs have been using CBD-infused products in restaurants, and cookbooks on cannabis cuisine. Millennials, vegans, vegetarians, and wellness advocates are said to be the target market for all things CBD.
While there may be a lot of new things to look forward to in the food industry, experts are one in saying that sustainability will still be key in attracting consumers and diners. Responsible sourcing, transparency, purchases that empower, eco-conscious packaging, food waste reduction, and the ability to contribute to social movements through purchases are just some of the considerations before parting with hard-earned money.
Health and wellness are obviously still the biggest concern for diners and consumers when it comes to choosing where to eat, what to eat, how to eat, or what food items to purchase. Choosing to consume more plant-based foods, buying products packed with probiotics, and going for healthier snack options are just some of the ways they are showing their preference. Food manufacturers, restaurateurs, chefs, and marketing companies are taking all these in, and working to give people what they want while seeking to attract adventurous consumers open to exploring new flavors and multi-sensory dining.
What does the future hold? Hopefully, food that is good, taste-wise, health-wise, and environment-wise; food that can be savored at leisure; and meals that can be enjoyed even without the now-requisite Instagram shot.
Photograph courtesy of Forks Over Knives
Know what the food industry has more to offer on Asian Dragon's February-March 2019 issue, available for order on Facebook and Lazada, or downloadable from Magzter.