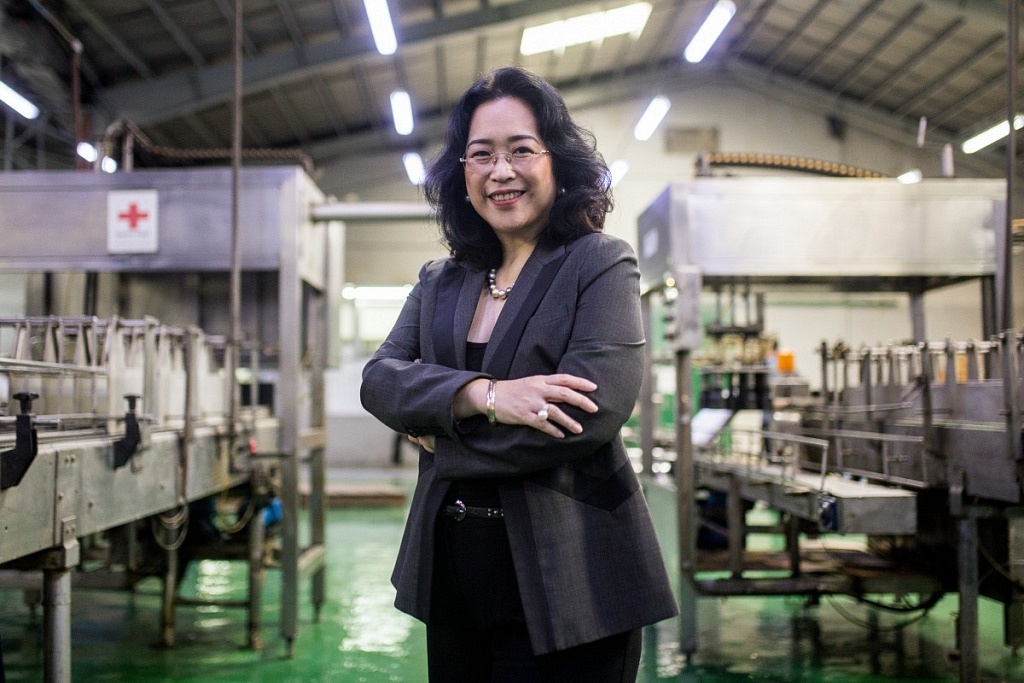 Businesswoman Olivia Limpe-Aw, president of liquor-maker Destileria Limtuaco, landed on Forbes Asia magazine's list of 25 "inspiring" female business leaders in the Asia-Pacific region.
She was the only businesswoman from the Philippines to make it to the magazine's "2020 Asia's Power Businesswomen" roster of "outstanding" women at the helm of companies and institutions across a wide range of industries such as biotech, education, logistics and law.
"As the world battles with uncertainties brought about by the pandemic, it is more important than ever that Forbes Asia highlights these businesswomen who are rising to the occasion and excelling during these challenging times," Rana Wehbe Watson, editor of the 2020 Asia, said in a press statement on Tuesday. "Their track record of success and resilient leadership set inspiring examples for others to follow."
Destileria Limtuaco, the country's oldest distillery, was founded in 1952 by Limpe-Aw's great-great grandfather Lim Tua Co in 1852 who brought with him a family recipe for herbal wine sold as "Vino de Chino."
Limpe-Aw, who majored in Business Economics at the University of the Philippines, is the fifth-generation leader of this family, which immigrated from China.
"Since taking the helm in 2004, she has added new products and focused on growing overseas. The company now sells more than 40 spirits, wines and liqueurs, including tropical-fruit blends, and exports within Asia and to the U.S. When some cities in the Philippines earlier this year banned booze amid quarantine restrictions, Destileria Limtuaco switched to making hand sanitizer and disinfectants," the magazine said.
Limpe-Aw is also the publisher/president of Foresight Book Publishing and Distributing Company. Asian Dragon magazine, the first bilingual business and lifestyle magazine in the Philippines, is part of her publishing portfolio.
"The 25 business leaders on the 2020 Forbes Asia's Power Businesswomen list have risen to that challenge and are demonstrating their mettle in these difficult times," the magazine said.
This article originally appeared on business.inquirer.net.
For other related articles, see the links below:
Two Filipinas are included in Forbes Asia's 2020 Power Businesswomen List
Forbes names two Filipinas among Asia's Power Businesswomen of 2020