On April 14 of 2019, Dr. Rolando Bonifacio Hortaleza, M.D. made a surprising announcement: that he had agreed to sell his family's majority interest in publicly listed Splash Corporation, which he and his wife had founded in 1985, to Wipro Consumer Corporation (WCC) of Bangalore, India for "P9 to 11 billion."
It was definitely a lucrative outcome for Hortaleza, but a surprising one, for industry watchers who had seen his entrepreneurial passion and dedication to nurturing and growing his brainchild brands. It was almost a shock to see him let go of the reins.
Asian Dragon (AD) met with Dr. Hortaleza (RBH) at this remarkable crossroads in his life.
AD: You've had a very entrepreneurial life. Splash Corporation was your brand, your brainchild. What were the factors in your decision to sell?
RBH: Wipro will protect and grow the brand. That was a motivation. They can penetrate the international market. Aside from that, they will protect the interests of the employees, the management team. With Wipro, they have a better chance of being international professionals.
AD: Will they start selling in India?
RBH: Not in the next two years, market in India is big but there are a lot of opportunities in the domestic market. They can grow the business in the high double digits for the next two years. During my time, we did not have enough of a war chest to compete against the multinationals, in terms of advertising, other activities.
AD: In FMCG [Fast Moving Consumer Goods], advertising is really key, right?
RBH: Yes, very important. But right now, the power of the retailers is over and above the manufacturers and the marketing companies. Before, during my time, there was no need to pay listing fees, advertising fees, or any activation or promotional fees. But now, even before you enter the market, you pay a lot per product, per stock keeping unit (SKU). So, there's that barrier, for a player like us, or for a new player, to compete against the established players, because they can afford to subsidize this part of the operation. They are big, they have the economies of scale.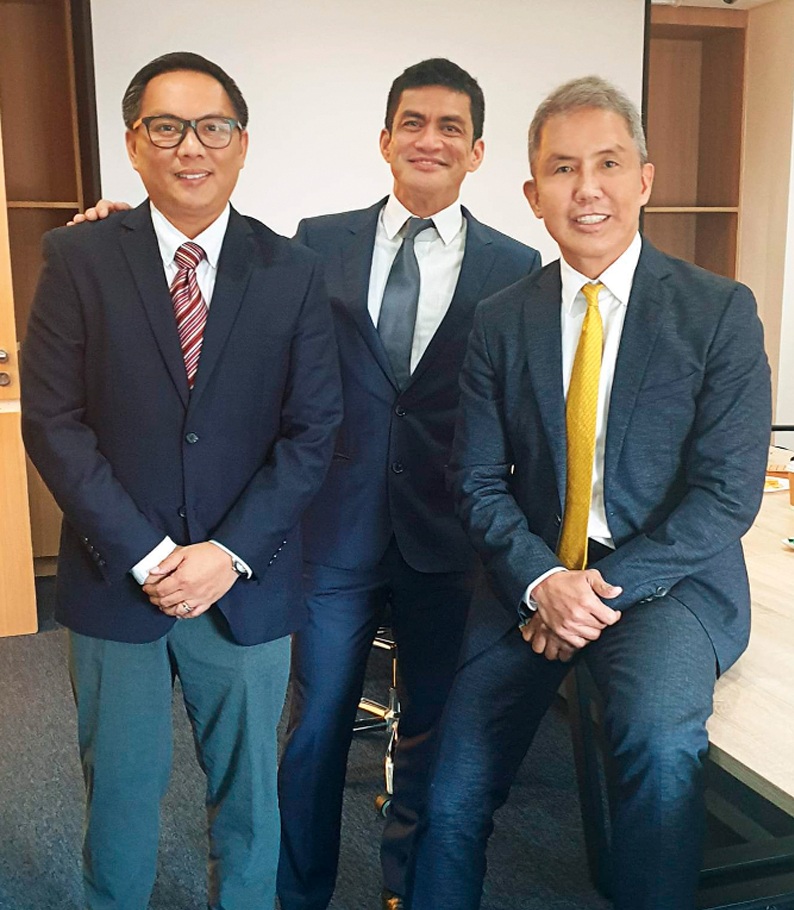 AD: Didn't the big FMCG companies start it? Did they not start paying to monopolize the shelf space, to keep competitors out?
RBH: Yes, they did. They started feeding information, buying shelves, monopolizing the in-store promotion. The retailers learned from it. It started abroad, in the Unites States. The domestic platforms used it to earn more money. If you get the profitability of the retailers, you have a very small margin. But you can generate a lot from other income, like when you charge a merchandising fee, and you rent out the shelves.
AD: Do the new owners of Splash have this kind of resources?
RBH: Yes, of course. They're very big in India. They started in India, they have operations in the Middle East, in Malaysia, in the Asean region. They can somehow invest up front in advertising and promotion. Unlike during my time, I had to manage my profit and loss, and allocate my resources to other categories, and other businesses. Given that environment, it was very difficult for me to grow the brands, and grow the businesses.
AD: One rule-of-thumb metric is that you need a minimum of around seven percent of gross revenue to spend on advertising and promotions. Were you able to attain that level?
RBH: We were spending about 18-20 percent in the past eight years against our revenue. That's how heavy it is, particularly in the personal care industry. You can recover that only in about three to four years, then you launch so many products, so you spend all your profits subsidizing the new products.
AD: But Splash has the potential to be a "Jollibee" in the personal care market.
RBH: It has the potential, but I compared it to other companies like Jollibee, and I was a bit late, in terms of going heavy on advertising. Maybe 21 years ago, when I really pushed for heavy advertising and promotion, maybe there was a chance for me, with my limited profits, to finance my operations.
AD: The advertising and media world has also changed so much. Back then, it was just three media: TV, print, and radio. It was so simple.
RBH: In my time, I was already spending P180-200 million on advertising. It really limited the potential of the brands to go international. In the international market, you really have to finance the investment, not just the promotion, but the distribution. So I partnered with this company that can really grow the brand, and I can do other things. So now, I'm into food…
AD: Barrio Fiesta.
RBH: …yes, and I'm also into home care products. I think I have more chance, as a marketeer, to go into that, than to focus my attention on the personal care business.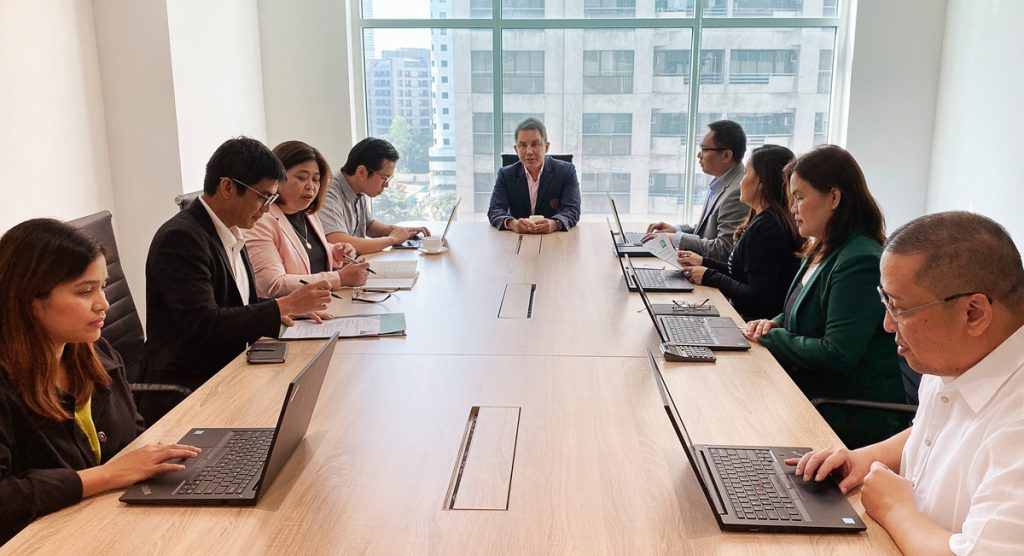 AD: The HBC stores are still yours?
RBH: HBC is a part of the group. But retailing is also a very difficult market to finance. Retail, at the same time, Splash, I could not grow both. I had to choose. I decided to support Splash. Now, HBC has 184 branches, but it is competing against Watsons, Mercury, convenience stores, any others who sell personal care items. I had to choose my battle. I have more chance now, as a marketeer, in food and home care, and we have a financing business, Prime Global Finance.
AD: It is completely different from your other businesses. You are not manufacturing anything, it's a service.
RBH: We started it 21 years ago. The plan was to support our suppliers. Most of our partners were small-scale, they did not have access to financial support from big institutions, big banks. So we initially planned to support those needs in the market. Then we realized we could also tap similar markets outside our spectrum, our ecosystem. So right now, we are doing business with small- and medium-sized enterprises. It's exciting! (chuckles)
AD: The "Non-banking institutions." You really have to deal a lot with risk.
RBH: The financing business is not about lending. You really have to strengthen your credit process before you do lending. We're very strict with regard to this. We consider credit investigation our core business. Based on this, our past due is less than five percent, and our non-performing loans are less than two percent. Our portfolio right now has reached a billion pesos. I just took over the operation last July from our vice-chair, my wife. We're increasing the portfolio.
AD: You feel there's good growth potential in the business?
RBH: We are doubling the portfolio in the next year.
AD: What kind of rates are you offering?
RBH: In lending, we are very competitive. Our competitors are offering between 28 and 32 percent. We are offering 24 percent. We cover both commercial and consumer. I'm excited about the future of our financing business.
AD: Tell me about Barrio Fiesta. How did you get involved in Barrio Fiesta?
RBH: Even when I was still with Splash, I saw the combination between the personal care business and the packaged food business, although a lot of people thought it was strange. Even big companies like Unilever are into it. These businesses share the same distributors, the same suppliers. Although in retail, the buyers are separate. But the channels are the same, all the way down to the grocery. So I got interested in food.
Eight or nine years ago, Barrio Fiesta was available. I studied the market, and I feel that Barrio Fiesta is a brand with universal appeal, and we could expand the products beyond bagoong, because it was known for that. Peanut butter, condiments, drinks, food preparations. It can even go into food retailing.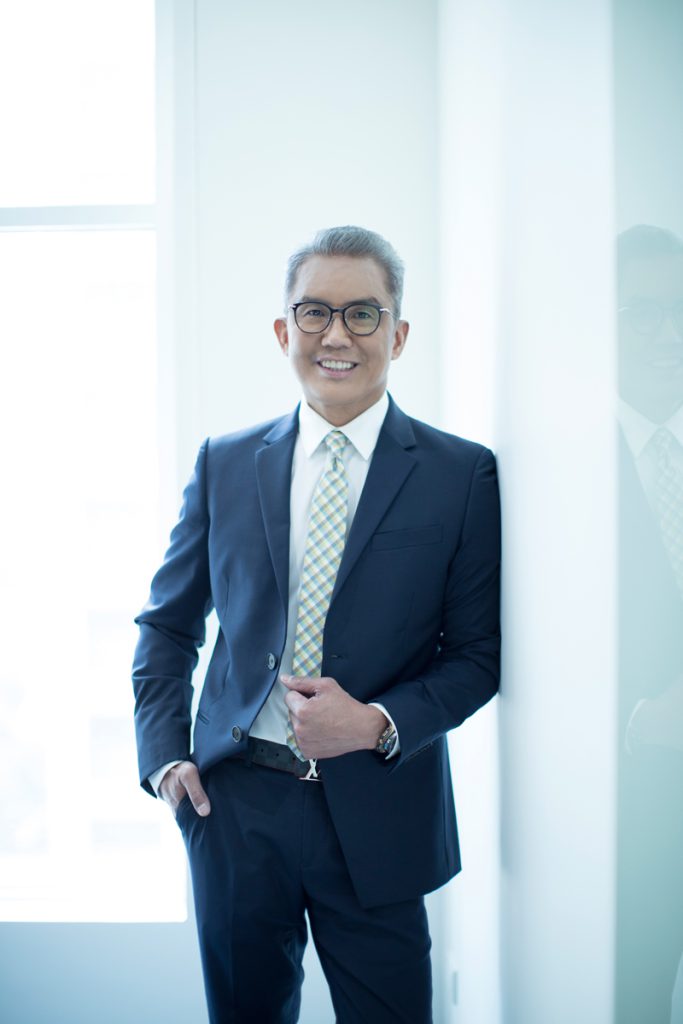 About thirty years ago, you had to put up a manufacturing company, because the toll manufacturing business was not very developed. But now, you can very easily bank on the expertise of other companies to do toll manufacturing for you. That's the reason why, in Barrio Fiesta, only the bagoong is made in-house. Most of our products are toll-manufactured, outside. It's a bit cheaper, compared to a startup, buying machines, capex.
Anyway, we are a marketing company, we develop brands, we grow brands. That is our core business. Part of our initiative is to acquire brands, and just farm out the manufacturing. Our bagoong will stay in-house because it is very proprietary, and difficult to produce.
When I bought Barrio Fiesta, it was 80 percent international market and 20 percent domestic. To grow Barrio Fiesta, we need a lot of initiatives in the domestic market. Right now, it's about 60 percent international, and 40 percent domestic. We are getting close to our target of 20 percent international and 80 percent domestic. We are adding a lot of products—peanut butter, peanuts, bouillon—and we are coming out with three to four more products.
AD: What about the stores—the restaurants?
RBH: That was not part of the sale. It's only the packaged goods. The restaurant business is still with the Ongpaucos.
AD: Well, I hope they maintain the brand! You're sharing it with them.
Read the full story of Dr. Rolando Bonifacio Hortaleza's whitening craze journey on Asian Dragon's October-November 2019 issue, available for order on Facebook andLazada, or downloadable fromMagzter.
Photographs courtesy of Hortaleza Corporation