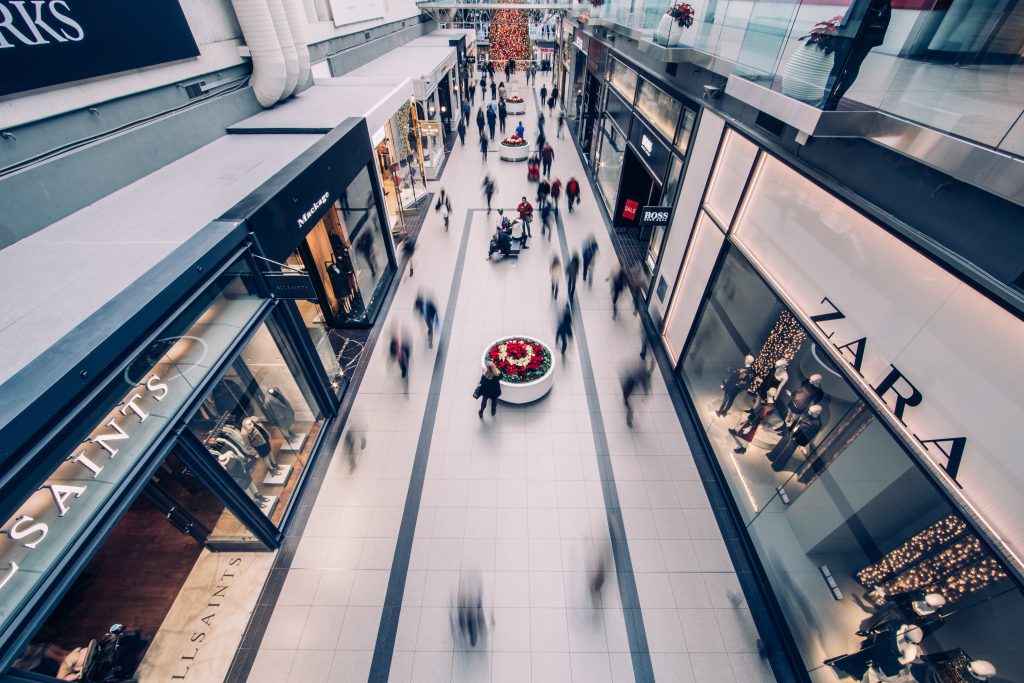 [Editor's note: This story was about to go to press when the nationwide quarantine was declared. We decided to run it as is, with a few notes. It shows the positive exponential effect of cooperation between cabinet departments, and how coordination can be critical to effective and timely execution. This is even more relevant today, in the midst of the humanitarian and economic crises faced by the nation. It is crucial for other cabinet departments to work together as effectively as these three have. In the last few months, Secretary Ed Año has taken on an even more prominent role in the management of the crisis, and his management style has been informed by his experiences described here.]
No one expected that the implementation of the Local Government Code would go smoothly. Sen. Aquilino "Nene" Pimentel, the principal author of the law and original evangelist of federalism, knew there would be obstacles and failures along the way—which was precisely why he filed that bill instead of gunning for federalism straightaway. A strong local government needs strong, honest leaders. In the absence of these, governance disintegrates, resulting in a dysfunctional situation, one where corrupt money rules.
Nowhere has this been more apparent than in Boracay, where greed was allowed to run rampant, resulting in unsustainable growth, and deterioration of the very environment that made Boracay attractive in the first place—a case of killing the goose that laid the golden eggs.
We Filipinos do not like to confront or lay blame personally, but in this particular case, a lot of the blame has come to rest on the head of Ciceron Cawaling, the erstwhile mayor of Malay, Aklan, to which Boracay belongs, politically. Cawaling has not only been stripped of his office and is now facing a string of cases, but he has also been disqualified from holding public office.
The City of Baguio is facing similar problems: overpopulation, pollution, and mismanagement, thanks to long-time mayor Mauricio Domogan, who allowed almost totally unrestricted building, even on hazardous slopes, and failed to develop the city's water, sewer and waste disposal systems to cope with the greatly increased population. Notoriously, Domogan even tried to turn about 20 percent of the city's heart, Burnham Park, into a parking lot.
These situations, and many others like them, have become the focus of a unique and formidable team, organized for this purpose by the president himself, and composed of Environment and Natural Resources Secretary Roy Cimatu, Interior and Local Government Secretary Eduardo Año, and Tourism Secretary Berna Romulo-Puyat.
The three of them were assigned to the Boracay rehabilitation, which has been an arguable success, although not without criticism and casualties, and the process is still ongoing. They are now tackling Baguio, with the cooperation of its dynamic new Mayor, Benjie Magalong. During this year, they will move to different major tourist destinations, this time not to rehabilitate, but to head off the kind of environmental and social catastrophes that occurred in Boracay and Baguio. [This initiative has, of course, been suspended, in light of the crisis, but is still very much alive, and will be continued when practical. —Ed.]
We met with the team at the Marco Polo Ortigas Hotel.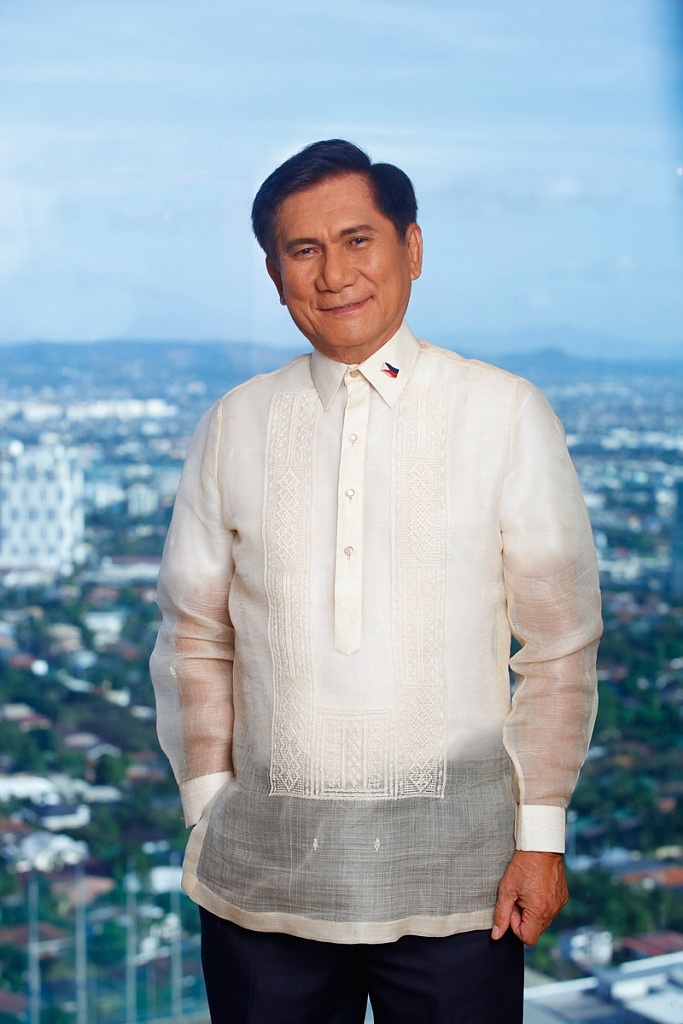 AD: What were the circumstances that led up to the Boracay closure?
Sec. Roy Cimatu (RC): The President once went to Boracay as part of a family group. He went to the beach, and it smelled. He got the impression, "This is a cesspool." Since then, the necessity for a rehabilitation of Boracay was magnified. Secretary Ed [Año] was the first who suggested a closure. This was during the time of the former Secretary of Tourism [Wanda Tulfo Teo]. It snowballed, although there was a lot of opposition. The President made the decision: We have to close it for six months. There was a lot of criticism, but there was political will on the part of the President. It had to be done.
I made very sure that when it reopened, we would be able to sustain it, not close again then open again. The quality of the water has greatly improved, and we have been able to maintain it.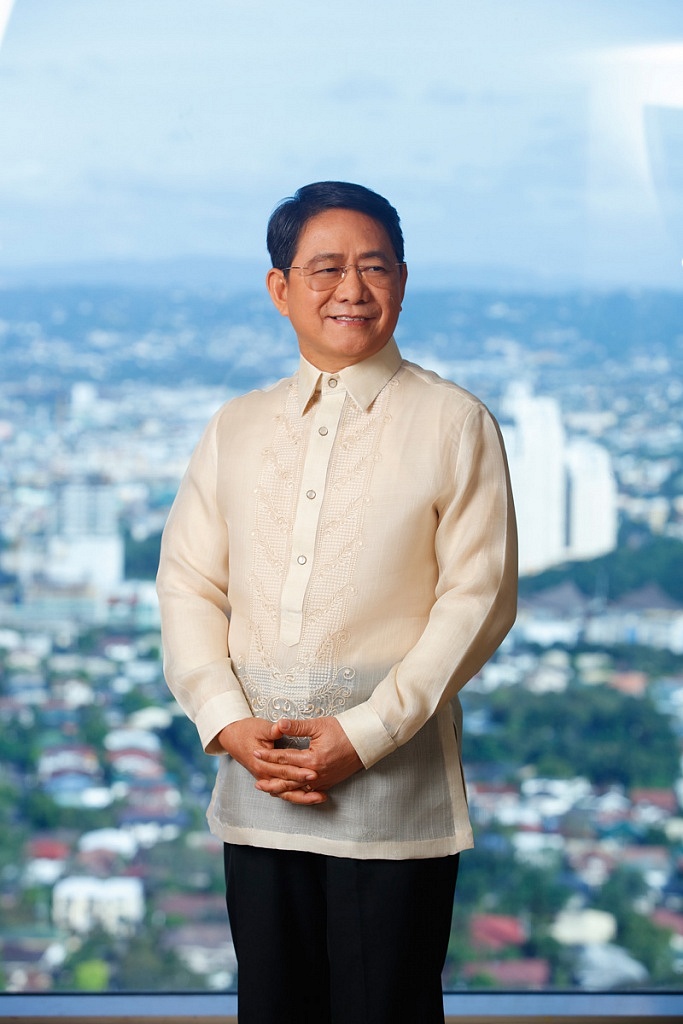 AD: From "cesspool" to "successpool"?
Sec. Eduardo Año (EA): There were so many violations. Violations were the rule, rather than the exception. Out of about 5,000 business establishments, only about 10-15 percent had permits. The local government itself, the mayor, was the one encouraging the violations. In the previous elections, 2016, most of the violators provided funds for his campaign. These establishments just went on with their business without caring for the environment.
We really had to close Boracay, not only because of the water quality, but because the carrying capacity was violated. Imagine, about 100,000 people on the island, but it can only support about 19,000. [We imagine that this number would probably be cut by half now, due to social distancing protocols. —Ed.]
They had this Laboracay celebration, where they did bonfires on the beaches, put a lot of structures on the beaches; it was mob rule. There was a guy who built a resort on top of, and destroyed, a rock formation. No one could touch him.
When we presented this to the cabinet, there was a heated argument. Not everyone was in favor of closure. So it was the President who made the decision.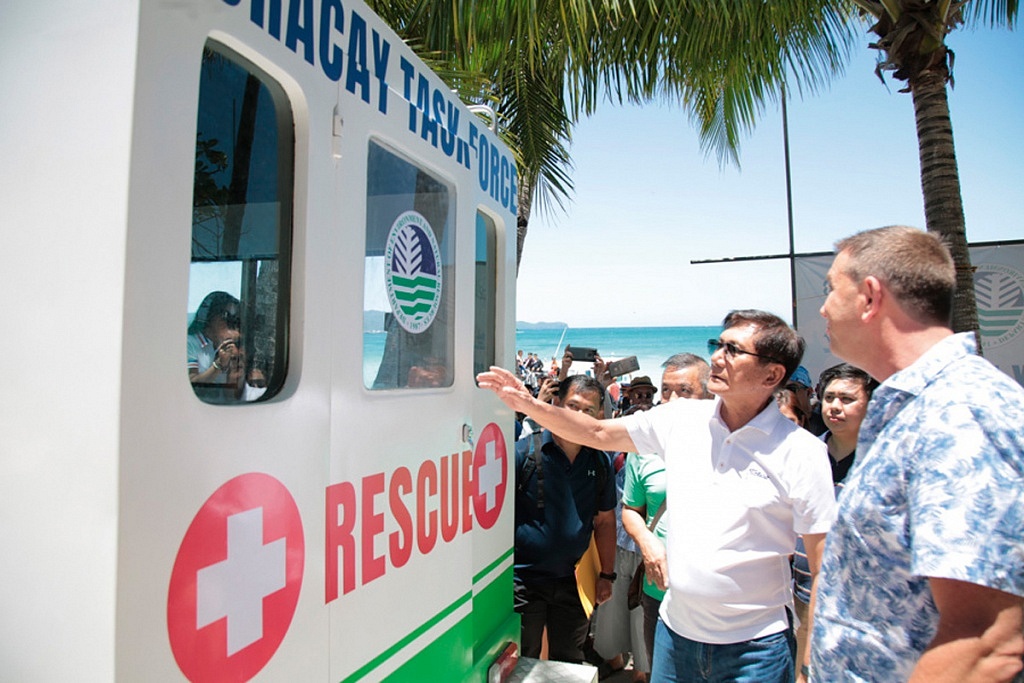 AD: Did you put additional water treatment?
RC: There was this all-day treatment plant, operated by Boracay Water, owned by Ayala. The capacity was only 12 million liters a day. The actual waste water, based on 80 percent of the water delivered, was 15 million. The way out, what we did was, we required all hotels of 50 rooms and above to have their own treatment plant.
AD: Was that not a requirement even before?
RC: That was supposed to be a requirement, but it was not followed. Your question was, are there plans of adding more treatment capacity? The answer is yes, we will be adding another treatment plant on the northern side of the island, on the Yapak side. This includes the local barangay there, who at present have no treatment plant; they are using septic tanks. The island will, in the future, have adequate water treatment capacity.
AD: What about from the administrative point of view—can you trust this municipality to carry out its mission and moderate the population, and make sure the rules are enforced?
EA: I think so, because we have shown that we can dismiss a mayor, if he does not do what he is supposed to do. Mayor Ciceron Cawaling of Malay was dismissed from public service, and he cannot run for any position, although this is still on appeal at the Supreme Court. Although he won in the last election, he was not able to assume the position.
AD: Does your decision, at the Department of Interior and Local Government level, have judicial power?
EA: We always course it through the Ombudsman.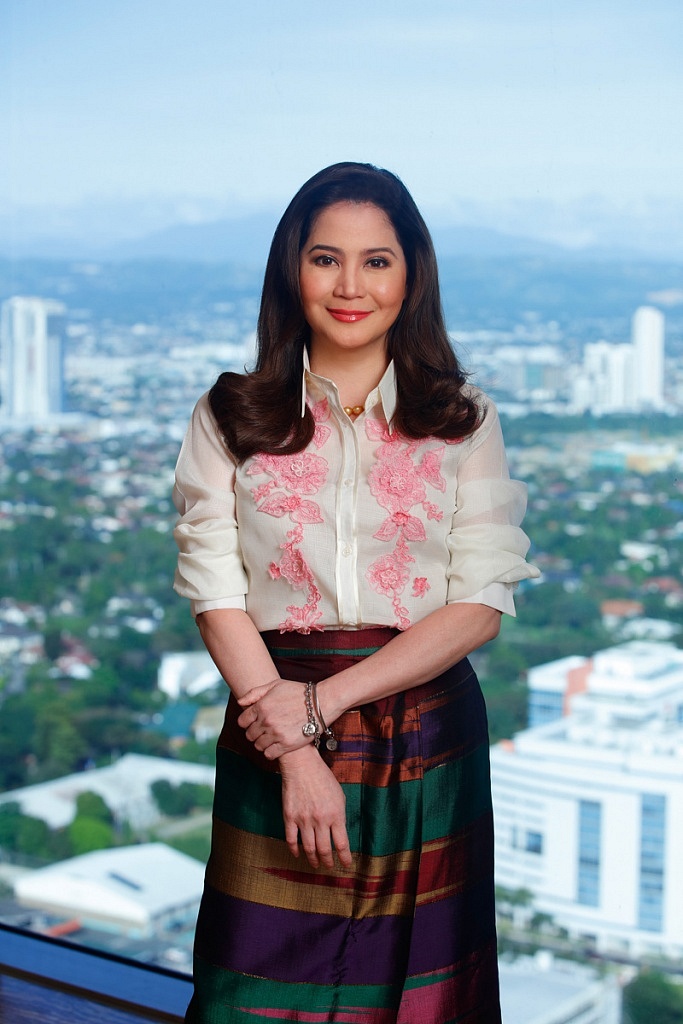 Berna Romulo-Puyat (BRP): When I entered as Secretary of Tourism, Boracay was already closed. It was closed April 26; I was appointed on May 8. But the President loves this team-up so much. The Department of Tourism does accreditation, of hotels and such, but we don't have the teeth to implement. The President gave the instruction in the cabinet, that in any tourist area, I have to be with Secretary Cimatu for the implementation of environmental laws, and Secretary Año for the local government unit to follow. It's a good team-up, because the Department of Tourism and I cannot do it without them.
AD: I've never seen this before, in any Philippine government. It's a very good idea, I think, and has certainly been effective in the case of Boracay. [To BRP]: What were you able to achieve, in tourism, by cooperating with them?
BRP: Last November, we won the Japan Tourism Award, because of Boracay. Their Tourism body gave the Philippine government the award, as an excellent partner, because of the efforts in Boracay. You know, the Japanese, they don't give awards just like that. They value discipline, cleanliness. It's the first time they've ever given it. In Europe, they were also very impressed. They told me, "People talk about sustainable tourism, but you're actually doing it, implementing it."
When I tell the other tourism ministers that I have to team up with the two, it's like what you were saying: It's not done in other countries. I have to say, it was really PRRD [President Rodrigo Roa Duterte] who said it. At the start, he saw that it worked so well, maybe because he's a lawyer. So it's the three of us, all the time.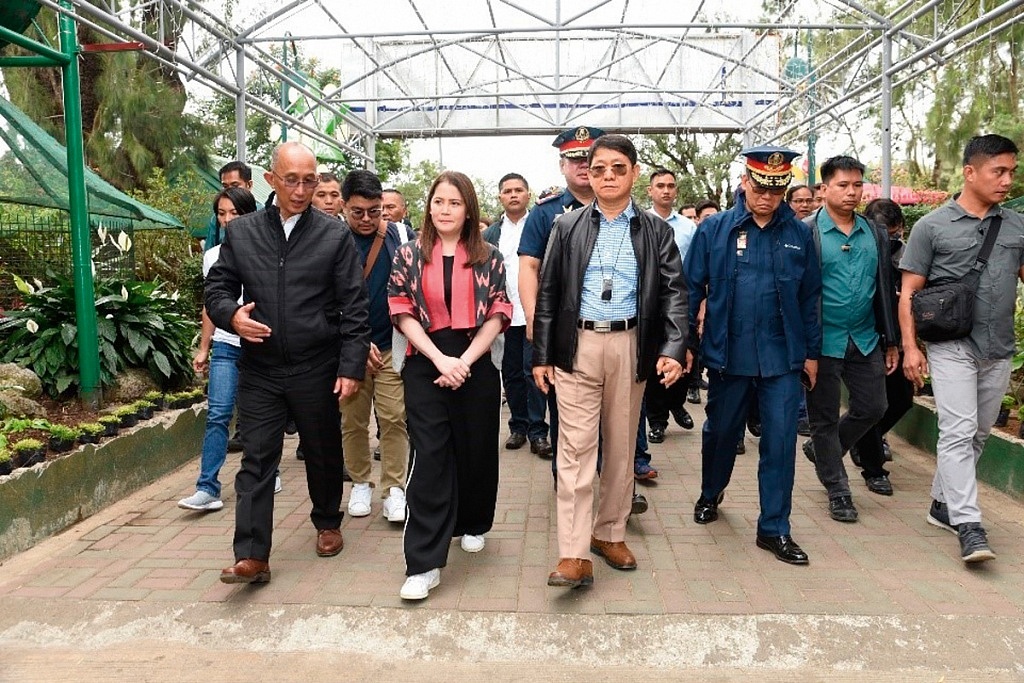 AD: It's a very culturally appropriate solution, actually. More than a political solution.
BRP: On paper, it works. But I don't think it would work in practice if it wasn't the two of them. It's just nice, working with the two of them. We just work so well together.
RC: We have chemistry.
BRP: It's very fast, aksyon agad. Now, we don't accredit unless it passes the DENR, and then the DILG. We are the last. My respect for these two is tremendous.
AD: I hope the team-up will continue beyond the term of PRRD, that it will be institutionalized. Obviously, it's been very effective in the case of Boracay.
BRP: I hope so, too. It's not personality-based.
AD: I wanted to ask you about the Tourism Master Plans. During the time of Cory, Sec. Narzalina Lim had a master plan made. During the time of President Gloria Macapagal-Arroyo, it was revised. Where are you on this? Do you follow the previous master plans?
BRP: There is a National Tourism Development Plan which was discussed before this administration. The plan was for 2016 to 2022, and it was also approved by the current cabinet. There are numbers there, targets. For this year, 2020, we are supposed to be receiving 9.2 million visitors.
AD: Wow, are you going to make that target? That's huge.
Read the full story on Secretaries Roy Cimatu, Eduardo Año, and Berna Romulo-Puyat as they divulge on their dynamic team-up on Asian Dragon's Volume 14 No. 1 issue, available for order on FacebookandLazada, or downloadable fromMagzter.
Portraits by Dix Perez
Styling by Francesca De La Cruz
Assisted by Arrian Guevarra and Alleia Liles Vicera
Grooming by Raymond Ko
Shot on location at Marco Polo Ortigas Manila, Meralco Ave. and Sapphire road, Ortigas Center, Pasig city