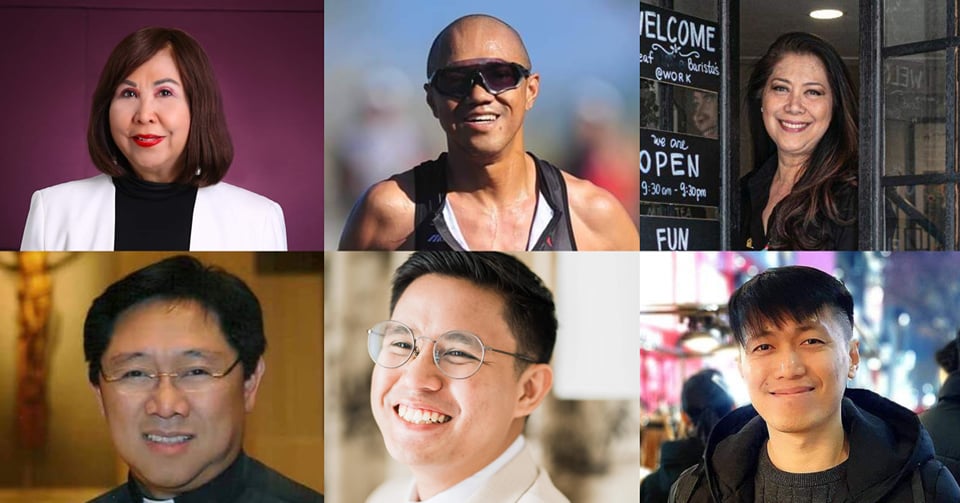 To say that we were not prepared when government sprung an enhanced community quarantine on us last March 16 in an effort to contain the highly contagious COVID-19 is an understatement. Suddenly, facemasks, alcohol, and hand sanitizers became hot commodities, everybody learned how to wash their hands again, and social distancing helped save lives.
In the midst of a pandemic that has claimed hundreds of thousands of lives worldwide, individuals from different industries reflect on how the quarantine has affected them professionally and personally. One thing's for sure: Their lives, as well as ours, will never be the same again.
'This experience will make us better human beings' As parents, my husband and I check on our children as often as we can to know that they're healthy and safe. They're much older now, but we still remind them to take precautions. I try to be calm and not worry too much. If it's not within my control, best to leave it to God.
As an entrepreneur, I know it will take considerable time to recover our losses. Challenges are always present. When I decided to create a social enterprise, I knew it would not be a walk in the park. But this health crisis is rather unexpected. Now we need to work doubly hard to recover after the community quarantine ends. We need to innovate and find new ways to deliver even better products and excellent service for our customers who love and believe in what we do.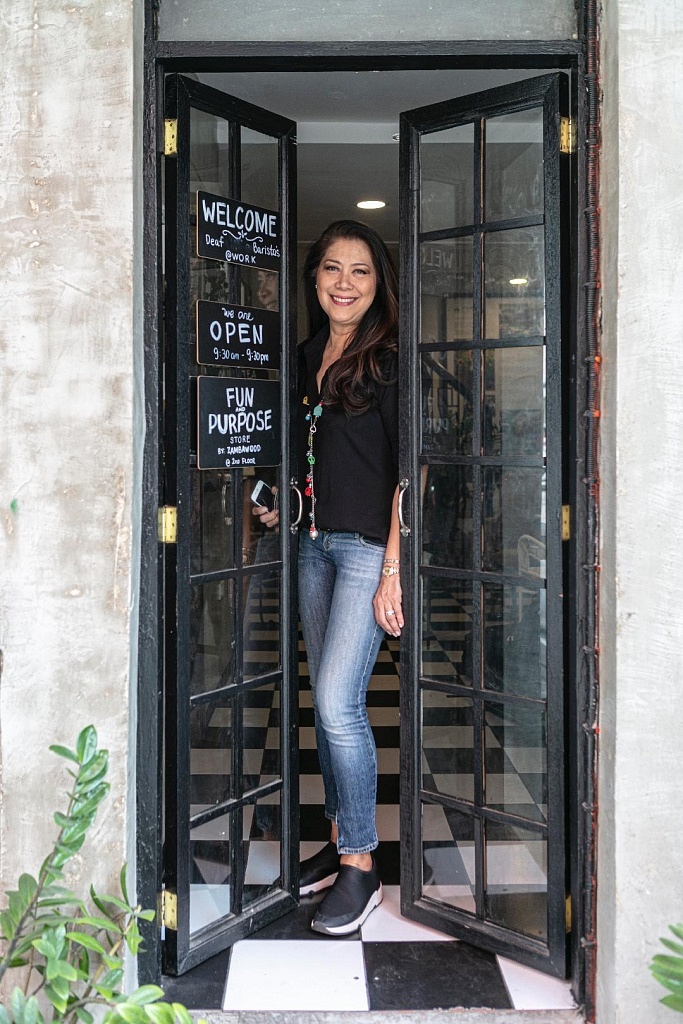 At the end of the storm, there will be a bright and beautiful rainbow. We are hanging on to this promise. This "quiet" time can certainly be used. It is an opportunity to strategize, to catch up on admin, to rethink, to reboot, to recalibrate how we live, and most importantly, to spend quality time with ourselves and our family. I believe this experience will make us all better human beings, kinder to one another, more aware of our health, our environment, and our humanity.—Rachel Harrison, social entrepreneur, owner of Zambawood beach resort and Julyan's Café
'Crisis situations should bring out the best minds' I must admit that I didn't see this COVID-19 pandemic coming. I was looking forward to a beautiful and more productive 2020 because 2019 was not exactly a great year for many industries, so we were geared for a busier year ahead. But as it happened, not only did this year start off with the Taal Volcano erupting, it was immediately followed by this outbreak, which is turning out to be something like World War III, except that we are all fighting an invisible and deadly enemy and everybody, including the government, was totally unprepared for it.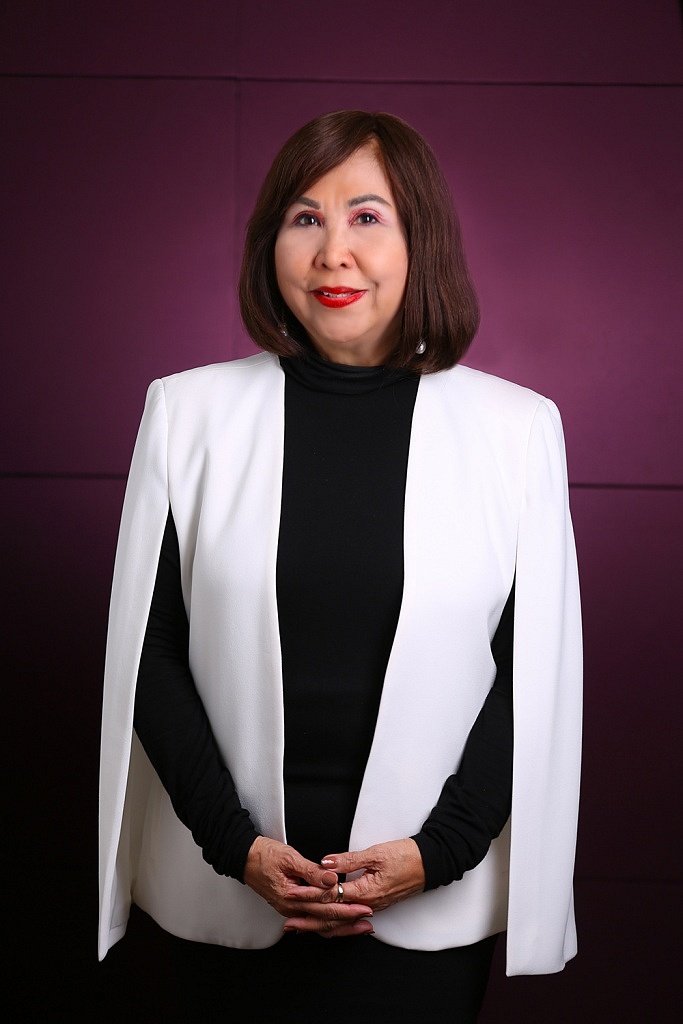 We in the PR, marketing, and communications industry are perhaps not too adversely affected because even before the lockdown and community quarantine were enforced, some of us had already started working from home or remotely. In any kind of crisis or conflict, there is still so much that we can do for our clients whose needs to reach out and communicate will always be vital. In fact, I believe that they will need our services even more as we all adjust to whatever new conditions will emerge out of this global crisis.
Professionally, therefore, there will probably be more challenges for us to respond to emerging needs and new business conditions, but we hope and expect to be able to meet these demands as we go along. Flexibility and resilience are strengths that every communicator should have. And crisis situations should bring out the best minds, too.
On a personal note, I am affected by this COVID-19 because there are quite a few doctors in my immediate family, plus we also have a community of doctors as personal colleagues, close friends, and co-workers. The fact that their health and lives are now threatened daily because of their profession is something that I now ceaselessly pray for together with the rest of the Filipino nation.
I can also say that the forced lockdown has made me realize that my personal priorities have some room for strengthening and improvement. I will continue to trust God in His goodness and hope that He will provide the perfect solution to this current problem. Today, while churches are temporarily closed and there are no Masses, there is opportunity for introspection, self-examination, and meditation.
COVID-19 may also have allowed me to focus on my personal values and what matters most to me and my family. It has taught me that we need to appreciate the most basic things that we may have taken for granted: our home, our good health, our faith in God, our family, and our community. And more than ever, it has strengthened my resolve to try and reach out to help our country get over this crisis in whatever small way I can.—Joy Buensalido, president and CEO, Buensalido & Associates Public Relations
'20-30-minutes of cardio exercises, cooking real food every day' COVID-19 has definitely had a big impact on an athlete like me. Training has been a real challenge. Upcoming races have been canceled, though some races midyear and onwards haven't canceled yet, so I try my best to get in some 20-30-minute cardio workout indoors, lots of body weight exercises as well as having a healthier diet as I get to cook real food every day. I'm really hoping this pandemic gets contained soon so we can all enjoy the great outdoors again.—Miguel Lopez, endurance athlete and coach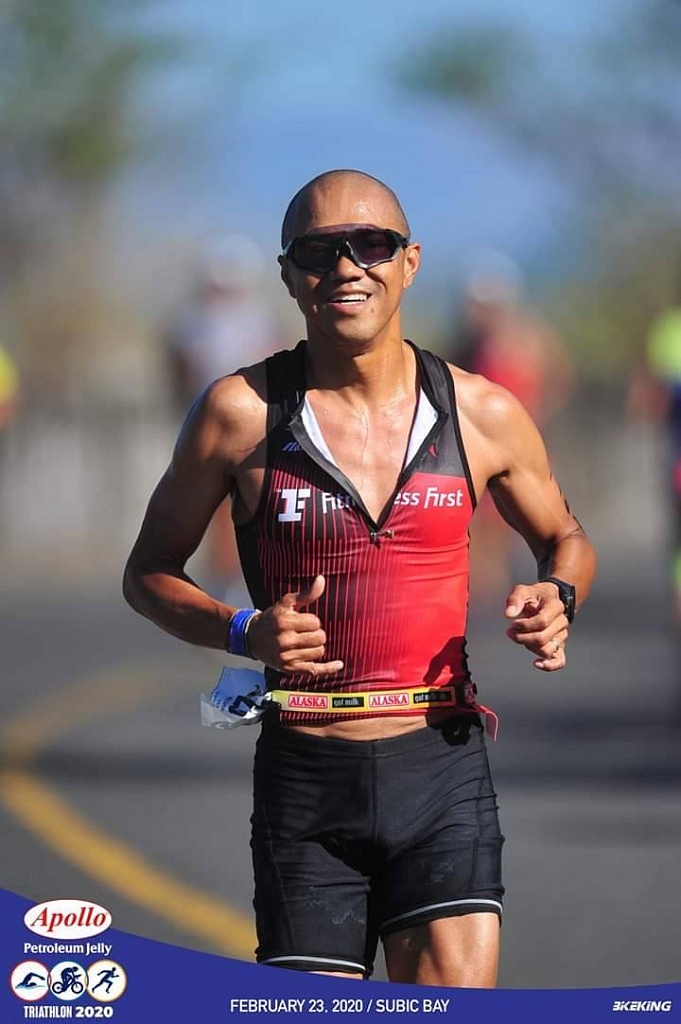 'Playing the waiting game like everybody else' I didn't have any pending theater commitments; my next production was supposed to have been this August-September, a play that should have been in marketing and pre-production right now. My heart goes out to the productions that previewed Thursday, March 12, but had to close indefinitely without formally opening.
For the weeks leading up to the quarantine, my live events were getting canceled or postponed one by one, until all March and April events wiped out completely. I have been able to record some commercials and AVPs (audio-visual presentations) and send them via email, but now all activity has come to a halt. The recording studios in Makati and Quezon City that I used to frequent have given priority to casting those with home studio setups, but now even that has stopped.
So I am playing the waiting game like everybody else. Will see how things go in April when the quarantine period is (presumably) lifted. Then I will have to likely make a living doing recordings from home (commercials, audiobooks, etc.) rather than the live corporate events and dubbing that have sustained me for the last three decades.—Jeremy Domingo, actor, voice-over talent at LoudBox Studio, Digitrax Sound Productions, and Beginnings at Twenty Plus, Inc.
'We have to work around the challenges and limitations of the online learning scheme' As far as our daily routine is concerned, COVID-19 has not affected us that much, since I am more often at home. The uncertainty, though—the length of time of the quarantine, supply of food, and health concerns—makes me worry.
As a businesswoman, I worry more. I have two employees and they live with me, so as long as there is work, we all work.
As a part-time teacher, the impact is far greater. I am worried that my students will not learn what they are supposed to learn for the term. We have adopted an online learning scheme, but that in itself has become the biggest challenge. Some students have difficulty with internet access and supply of materials for school work. We have to work around those challenges and understand the students' and system's limitations.—Cecilia S. Lansang, businesswoman and teacher
'We let our staff have some of the stocks from our restaurants'
I recently moved out of my parents' house, and guess what: My move date fell exactly on the date of the quarantine! Initially, my mom wanted to stay with me in my condo to guide me with cooking (since that's the only thing she hasn't trained me to do), but because of the quarantine, I asked her to stay at our home in Caloocan instead. So I video call her from time to time to ask her about some things in the kitchen. So far, I can successfully cook omelet, fried fish, and hotdogs. I miss my mom's cooking, though, especially when they have nilagang baka, which is one of my favorites!
Thankfully, my architecture company AEDEFY isn't so affected, since we can work from home. All our files are online anyway, and we communicate with our staff, clients, and suppliers smoothly, thanks to platforms like Viber and WhatsApp. Our projects that are under construction are definitely affected since we can't proceed with anything under these circumstances. This automatically means a delay in the project completions, which is understandable.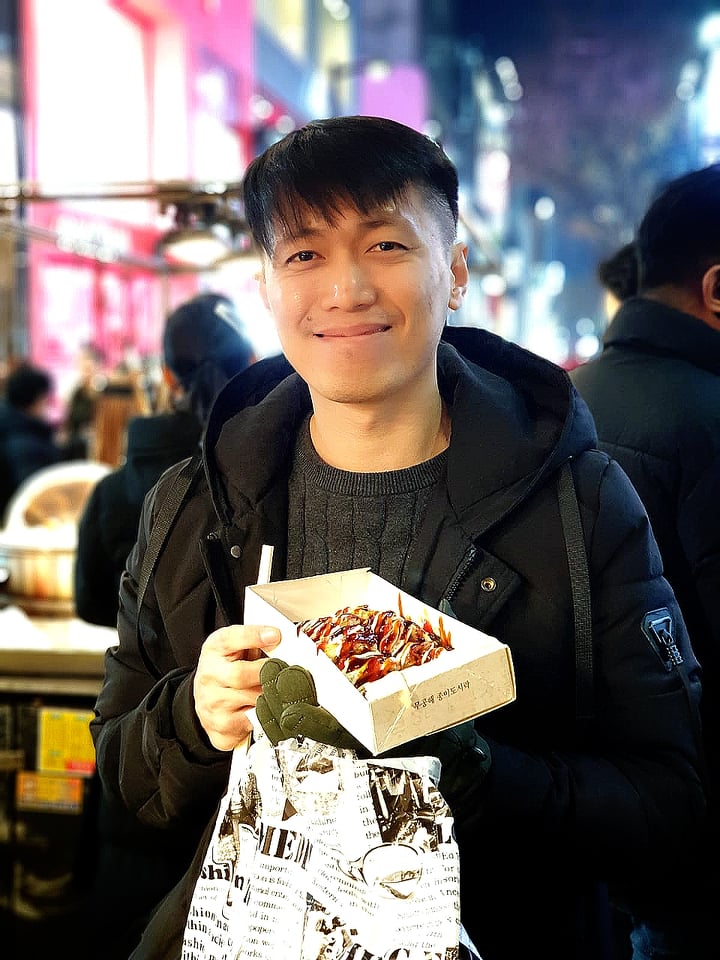 Our restaurants have been closed since the quarantine, and hopefully, our lessors agree to waive our rental fees. Thankfully, members of our staff have been cooperative in helping us secure our stocks (wet goods) from our stores, and praise God, nothing was spoiled. My partners and I have also agreed to let the staff have some of our stocks for their homes.
During this event, it is just as convenient for us to still be able to stay connected with everyone. May God be with us all.—Jayson Sio, architect and restaurateur (owner, Mokja, Banawe; shareholder, PappaRam Malaysia Kitchen; franchisee, Birdhouse restaurant)
'What I cannot control, I lift up to God' Physicians face the challenge of seeing patients with possible symptoms of COVID-19, but more than ever, true to the Hippocratic oath, and despite our fears, we ensure sound, appropriate, and equal treatment to all
The new pace of every day allows more time for reflection about being a physician. My practice has shifted mostly to online consultation. While challenging, we do what we can to keep the children and their families healthy, less anxious, and safe. Apart from managing patients, I empower parents to take charge of their family's health, hoping that I have laid the groundwork throughout all their visits in the clinic. What I cannot control, I lift up to God and go about doing the best I can, given the situation.
The work force that serves others during these times truly inspires me, from the frontliners—healthcare personnel to the supermarket staff—we can all learn a lesson or two about selflessness and dedication.
I will never be the same again after COVID-19. I have a deeper appreciation of the good in each person and realize what is essential in the limited time we have on earth, and that is living.—Dr. Lori Rivera, pediatrician, Asian Hospital Medical Center
'Stay home and minimize the burden of our healthcare system' When the pandemic hit, and Metro Manila was mandated to go into community quarantine (and subsequently into enhanced community quarantine), I immediately moved my appointments to an online space. I already had some tools set up (telehealth, telemedicine resources) to do so, and communicated with each of my patients about the adjustment.
It wasn't an easy transition. As a classically trained therapist, I was taught to value the physical space and therapeutic environment the therapist's office created. Therapy (and communication, in general) is much better done face to face, as the space allows for a better read of the patient/client's non-verbal communication—things like body language, facial expressions, tonality, etc. Online therapy limits one's ability to read these things because, essentially, you only see the person's head, face, and shoulders. You also cannot control what distracts the patient, and that potentially decreases the effectiveness of therapy. So far, one week into the quarantine, I've been able to meet with all of my clients, and the online medium I use so far has only very minimally impacted the therapeutic work that I do.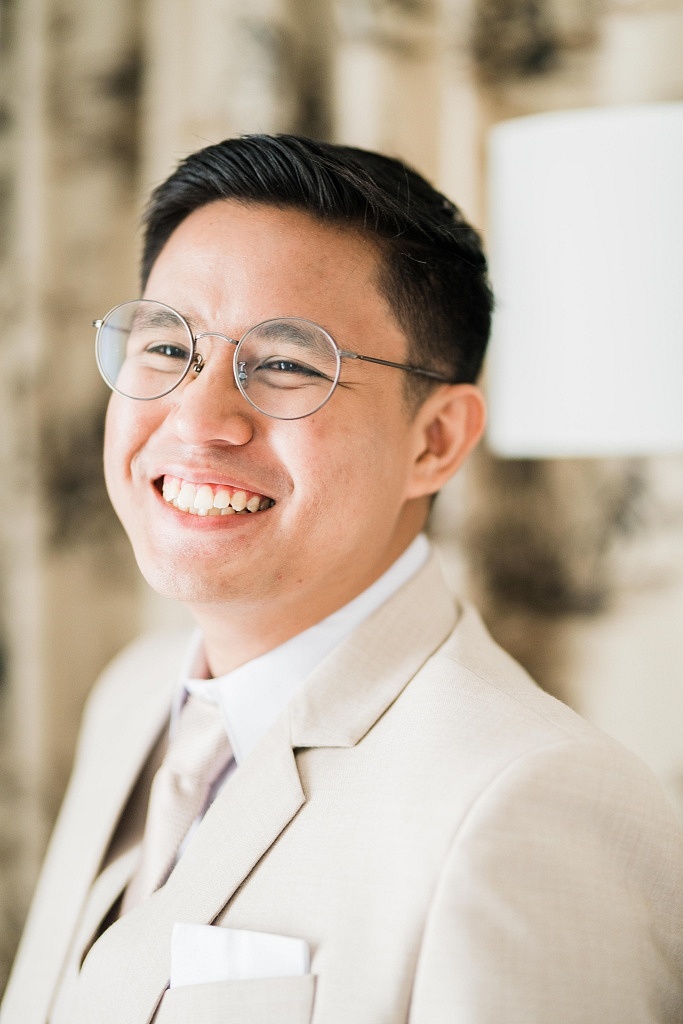 Personally, the quarantine has taken a slight toll on me emotionally. More than the fact that I no longer get to go out and enjoy the recreational activities that I normally enjoy (such as going for a run around the park or going to the gym), I feel for the frontliners (all the health professionals) and support workers (those working in pharmacies, groceries, and restaurants). My wife was in the grocery the other day, and she asked the cashier and bagger that was helping her how life has been for them since the quarantine. They told her that a lot of them, because of the ban on mass transportation, have had to walk all the way to work in the Makati Central Business District from places like Bicutan or Bulacan, waking up at 3 am just to get to work at 9 am. Our hearts break for them.
These are difficult times we're facing. What helps me get through is that I do my smallest part by staying home and minimizing the burden of our healthcare system, and volunteering to provide emotional support to families of frontliners.—Charles Patrick S. Gamo, MCOUNS, psychotherapist, Emmaus Center for Psycho-Spiritual Formation
'It's timely that the quarantine should coincide with the season of Lent' We celebrate the conventual Mass (a Mass celebrated by and for a community of priests) in the abbey every day. With the live streaming of Mass, which we don't do in the abbey but in many parishes, the pastors are able to celebrate Mass daily. Parishioners find it helpful and are thankful, though they feel it's incomplete because there is no communion. But people say they feel closer to their pastor now because they are able to see him up close.
Not being able to receive communion revives the ancient tradition of spiritual communion (or "when we unite ourselves to God through prayer," says aleteia.com). Many people are not aware of this option.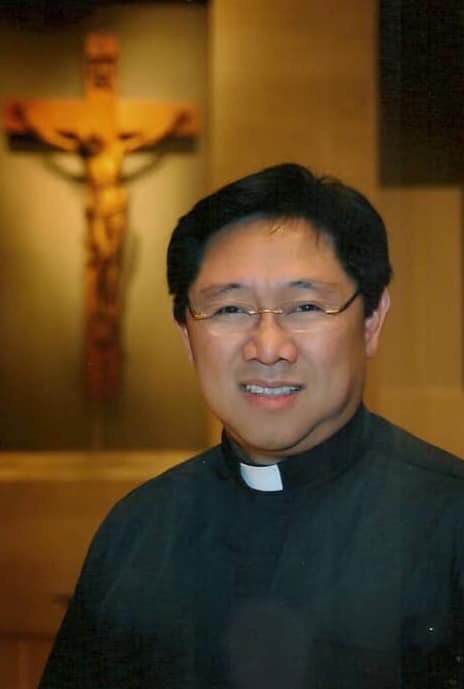 It's very timely that the quarantine should coincide with the season of Lent. As a monastic, I have more time for silence, solitude, Lecto Divina, and prayer for the frontliners, the sick, and the world. This is also a great time for Mother Nature to rest and to spring up. As a lover of nature, I have become aware of the singing of the birds and breathe fresher air in the Mendiola area.
As a psychology professor, though the quarantine has disturbed the physical and academic encounter with students, I am still able to connect with them via digital and e-learning platforms. Discussions have become more personal and in-depth. I see my students in a different way, uniquely compared to a mere classroom setting.—Fr. Wilfredo Angelo Legal, OSB, licensed psychologist and CAS chaplain and chair of theology, San Beda University, Mendiola; counseling psychologist, Centre Medicale Internationale