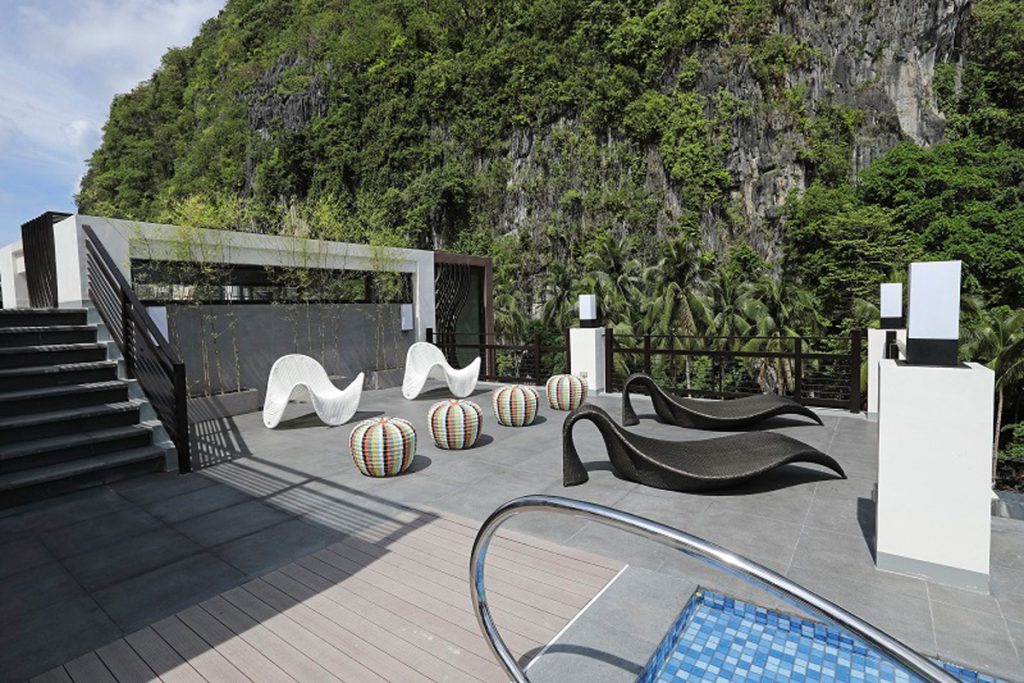 Tourists flock to El Nido for its pristine beaches and majestic limestone formations floating above vibrant shades of blue. It's no wonder El Nido has been named one of the world's best tropical destinations for its picturesque scenery, ideal for basking in the sun and unwinding.
El Nido is home to abundant marine and terrestrial wildlife. A peek into its crystal clear waters give you a glimpse of the kaleidoscopic biodiversity thriving underneath. Powdery white sand and the surrounding greenery truly make El Nido an island to visit at least once in your life. Whether you are an outdoor junkie or a timid traveler, the El Nido experience will be worthwhile.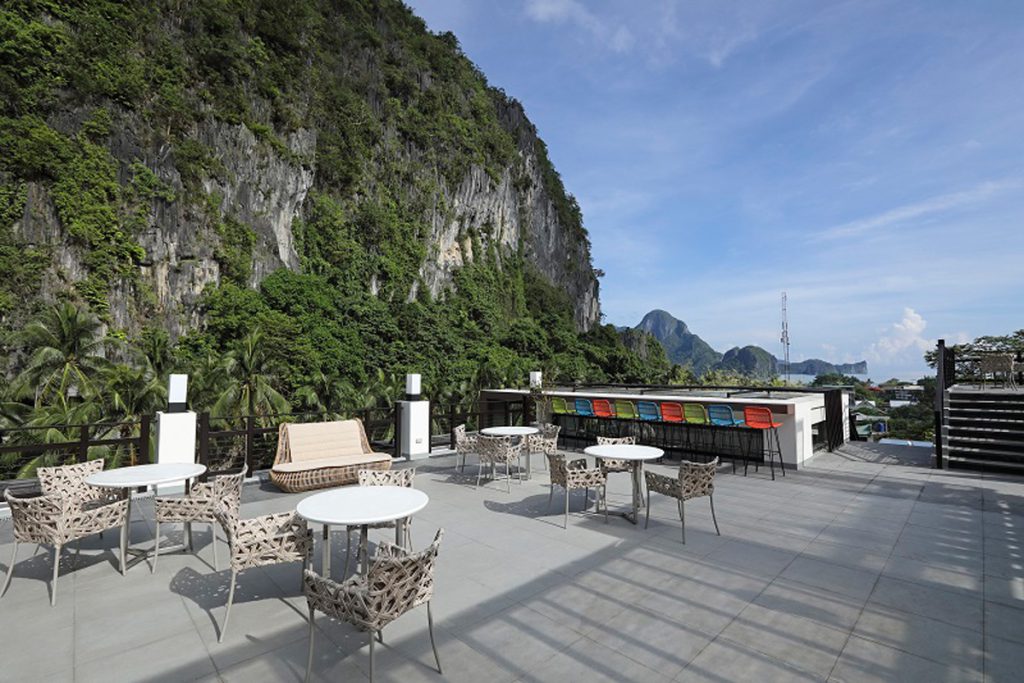 Staying in El Nido often means being confined on the island for added exotic charm. While the luxury of private and secluded accommodations seems inviting, a vibrant culture and experience await at El Nido's quaint town. The laid-back neighborhood is filled with interesting nooks, cafés, restaurants, and unique shops that display multicultural influences, and an island vibe that tourists can discover with a simple stroll around the area.
Just 20 minutes away from the airport lies Lagùn, the first boutique hotel in El Nido Town Proper. The 37-room property boasts of a penchant for local flavors and design, and its ability to bring the beauty of the outdoors inside the hotel.

The coastal province of Palawan is home to fresh seafood, but tourists rarely come back because of its delicacies. However, it is different in Lagùn's case. Its in-house restaurant Habi offers a delectable menu that will make you want to have all of your meals in the hotel. Take your pick from local dishes or their continental offerings; best to start with their scrumptious adaptation of sinuglaw and sisig. Habi, which means "weave," also features graphic chairs inspired by native Palawan baskets. On its walls are murals of underwater creatures in bright hues. Its al fresco area serves as a gateway to interact with nature, and offers a stunning view of limestone formations.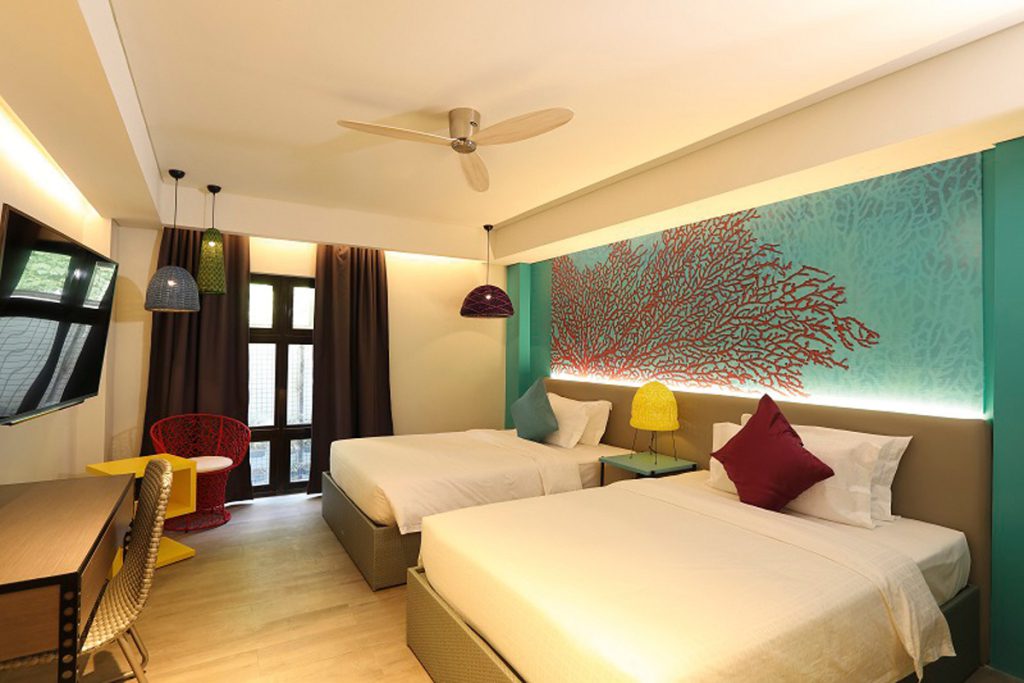 Lagùn's well-appointed rooms are all designed to mimic the wondrous beauty of Palawan through colors, furniture, and fixtures. Spacious, homey, and eccentric, the hotel is a perfect place for couples, friends, families, and solo travelers. Along the hallways hang bright-colored woven patterns created by different tribes in Palawan. The hotel is also surrounded by floor-to-ceiling glass windows, which give guests a good glimpse of the outdoors and provide that extra calming effect.
Beyond strong aesthetics, Lagùn's thrust is to provide its guests with a unique experience. It offers specialized and curated tour packages, including a cultural tour to Kalye Artisano and around Lio.
Lagùn gives its guests luxury without pretense. Its photogenic ambiance, character, and patriotic vision make it your home in paradise—a place you'd want to keep coming back to.
Photographs courtesy of Lagùn.
Know more on who's behind the creative interior of Lagùn and the inspiration behind it inside the magazine, available in all leading bookstores nationwide or downloadable from Magzter.
For more information and reservations, visit http://www.lagunhotel.com