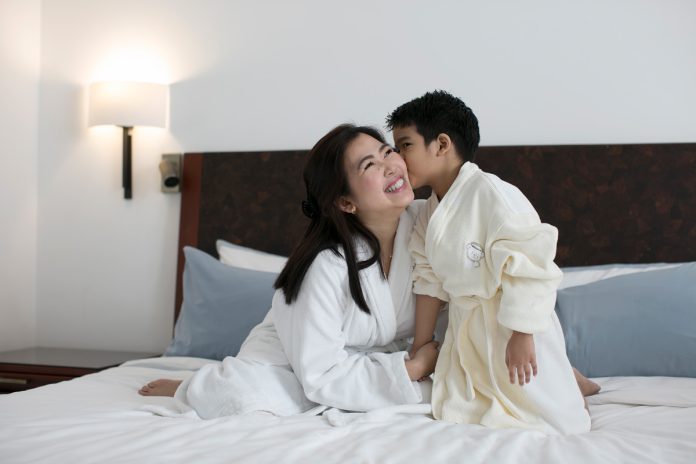 All these years, your Mom has been your pillar of strength. She has nurtured you, giving your life a beautiful shape. Now is the time to give back for all the love she has showed you all these years.
Make her feel loved and wanted by choosing one of these amazing personalized gifts or treat her to exceptional dining and room offerings.
Hilton Manila Celebrates, Mother's Day with Dampa-style Feasts, Signature Cakes and More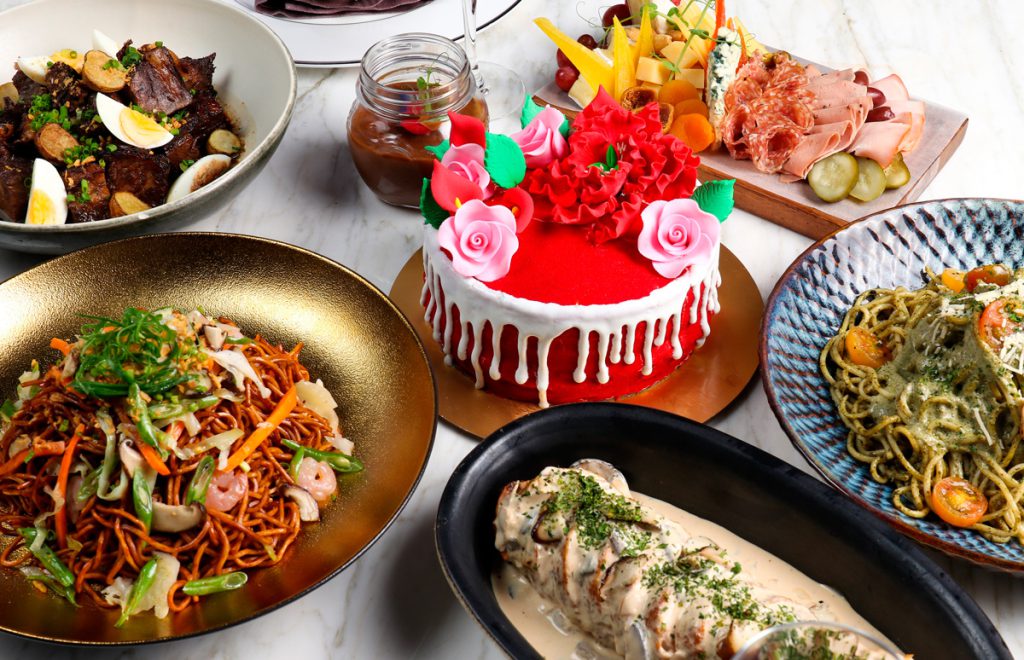 This Sunday, May 8, Hilton Manila celebrates Mother's Day with Dampa-Style Feasts featuring sustainably-sourced ingredients, well-curated Bring Hilton Home set meals, and Signature Cakes, among other indulgences.
The hotel's new Executive Chef Ryan Hong leads the culinary team with an indulgent spread of Mom's favorites at Kusina Sea Kitchens. Indulge on a journey of flavors with a rich harvest of sustainably sourced seafood and premium meats grilled and prepared a la minute, Dampa-style, at the Marketplace. Mom and the whole family are also serenaded by a musical performance by guest artists, with the Kids invited to take part in an exciting art activity. As an added treat, Mom gets to bring home a special gift from Kusina which the whole family can enjoy on their next visit to Hilton Manila.
For inquiries and reservations, visit www.hiltonmanila.com or call +632 7239 7788. Follow Hilton Manila (@hiltonmanila) on Facebook, Instagram, and Youtube for more information and updates.
To Mom, with love from the Peninsula Manila!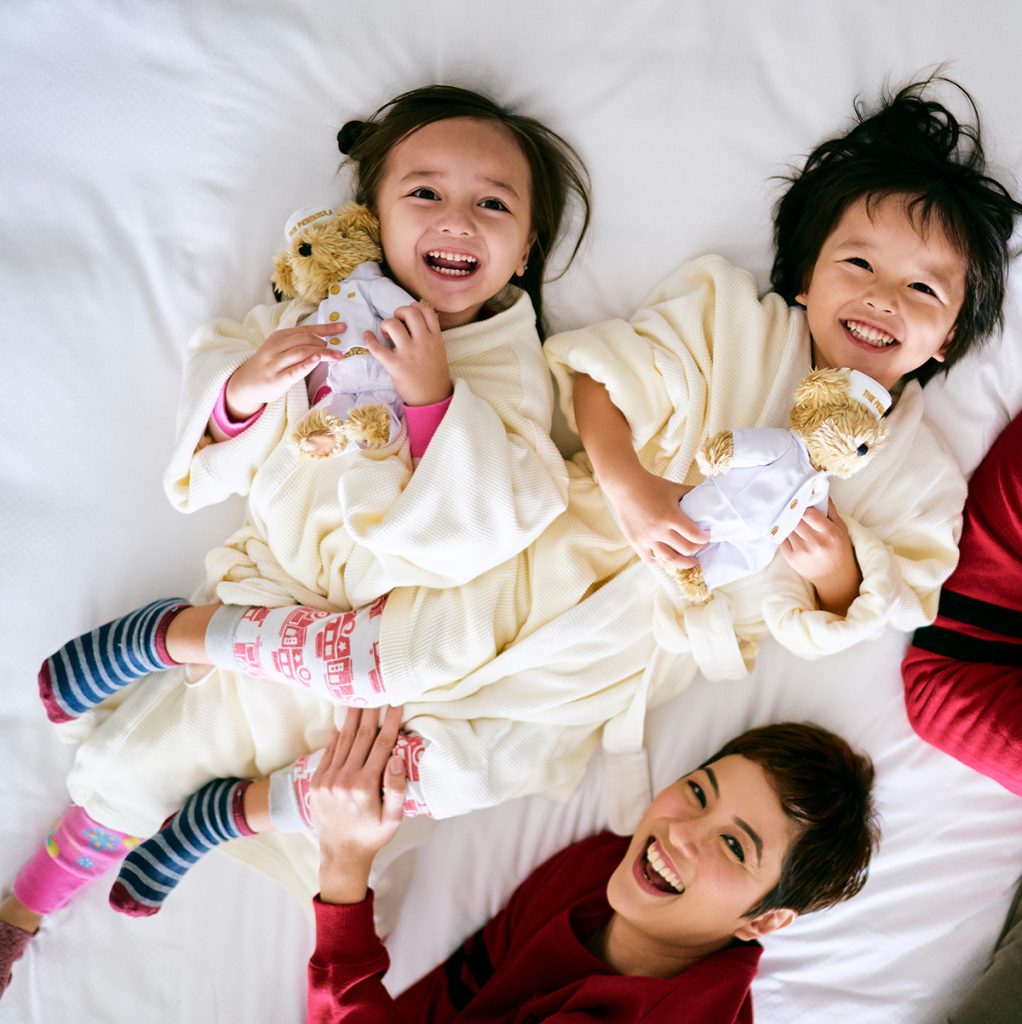 Take Mom to The Peninsula Manila for some extra nurturing in moms-only lounges, Sunday Brunch, or overnight stays this Mother's Day Weekend. In normal, pre-pandemic times, mothers have always had to perform several jobs – Chief Parenting Officer, Lead Laundry Operator, Executive Chef, Head of Entertainment & Toys… to name a few. Over the past two years, however, those jobs have multiplied as working from home, home schooling, and reduction of after school activities put more family time/responsibility on her. But did she crack? NO. Did she buckle under pressure? NO. She persevered as the enforcer of the tightest family bonds.
But with the world gradually reopening, it's about time to treat mom to some much deserved "Me Time." In fact, a survey of mothers revealed that a majority of respondents wished for just that. So, say goodbye to the typical bouquet of flowers and celebrating at home and say hello to these offers from The Peninsula Manila that come with some extra nurturing in moms-only lounges, dining experiences, or overnights or longer stays this Mother's Day Weekend.
For inquiries or further information on The Peninsula Manila's Mother's Day Dream Lounge, room package, and Sunday Brunch Buffet please call +63 2 8887 2888 (trunk line), extension 6630 (Room Reservations) or 6694 (Restaurant Reservations), e-mail DiningPMN@peninsula.com (Food & Beverage) or ReservationPMN@peninsula.com (Rooms), or through PenChat, The Peninsula Manila's 24-hour e-concierge by using this link: https://bit.ly/PenChatFacebook.
CELEBRATING THE HEART OF THE HOME FOR MOTHER'S DAY WEEKEND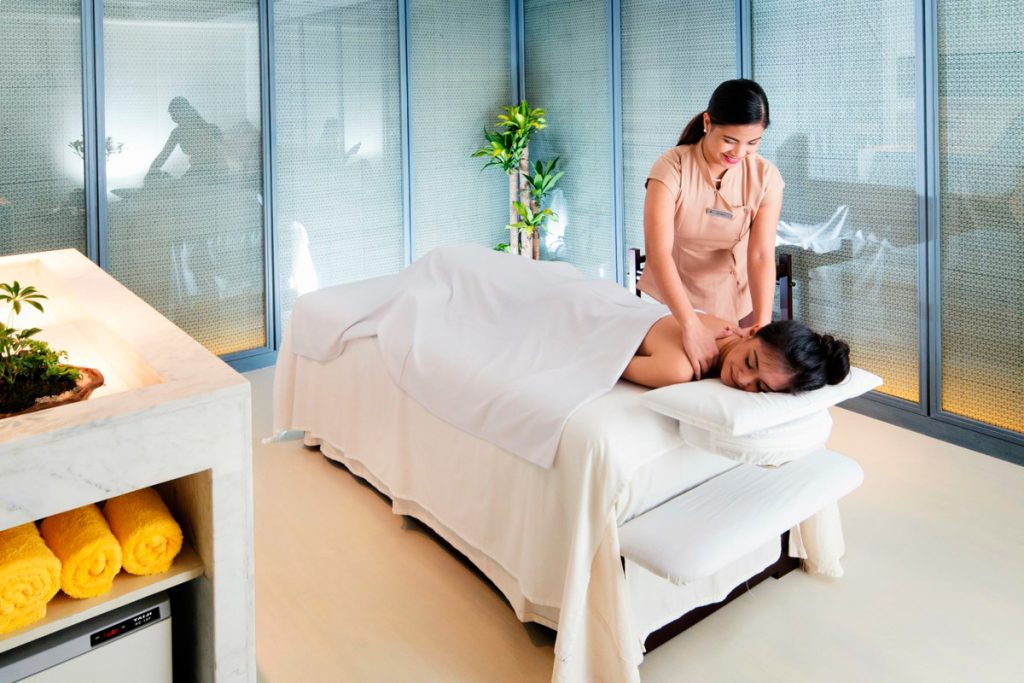 In the heart of every home lies a special spot for the family's top lady: Mom. Mothers are highly regarded as the Filipino family's model for love, care, and compassion. For Mother's Day Weekend, six-time Forbes Travel Guide Five-Star Hotel awardee Marco Polo Ortigas, Manila in honoring mothers of all forms where the city meets the sky.
Guests looking forward to a restful and rewarding stay with Mom may book the hotel's Suite Treat accommodation package, which is applicable for stays from 6 to 9 May 2022. Starting Php 9,900 per night, guests booking this stay package will enjoy access to the Continental Club Lounge on Level 44, and a complimentary upgrade to a Superior Suite (subject to availability). Moms will be treated to a relaxing massage to reinvigorate the senses and re-energize the spirit. That's why this package includes a one-time massage treatment for Mom at FLOW Spa on Level 22, while the rest of the family will be extended 20% savings on additional spa services. Guests will be welcomed with a bottle of house wine, as well as a mini Strawberry Shortcake upon checking in.
For more information about Marco Polo Ortigas, Manila, its promotions, and available stay packages, please call (+632) 7720 7777 or visit marcopolohotels.com. Subscribe to updates via social media through the Hotel's official social media accounts: facebook.com/MarcoPoloOrtigasManila and @MarcoPoloManila on Instagram.
TO MOM WITH LOVE AT DIAMOND HOTEL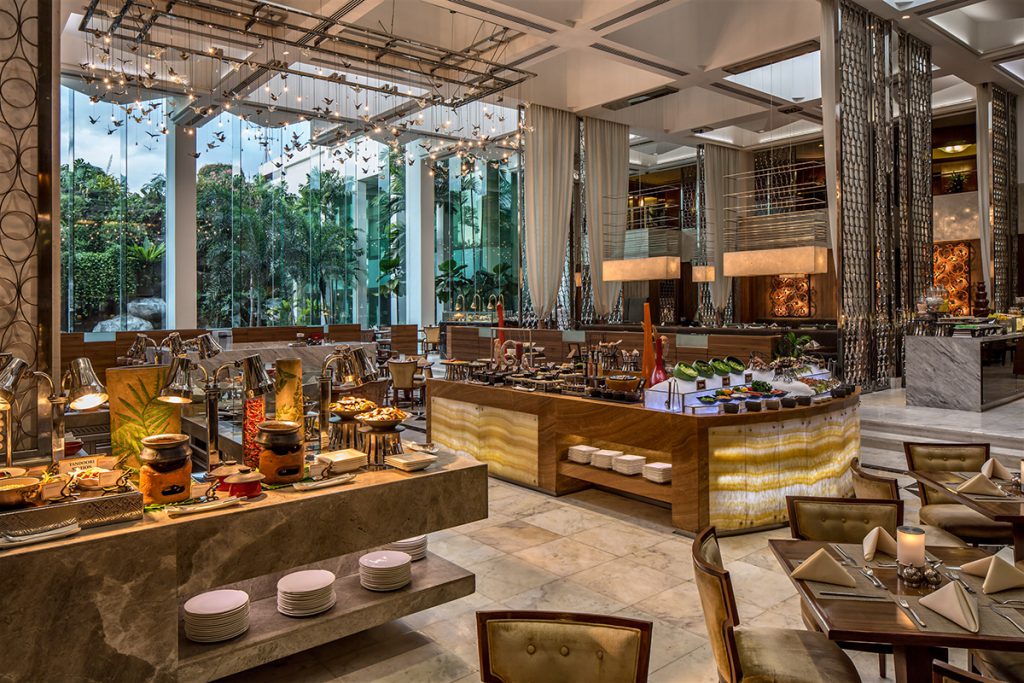 Spoil Mom by taking her to the Corniche lunch or dinner buffet from May 6 to 8. Treat her to a sumptuous buffet spread at Php3,300 net per person which includes a complimentary glass of Sangria for Mom. What's more, Mom will get to pick-a-prize for a minimum spend of Php5,000.
Go Japanese for Mom's special day. Yurakuen's Special Wagyu Beef Set Menu will definitely bring a smile and get Mom's stamp of approval. Surprise her with an intimate celebration over lunch or dinner on May 7 or 8 for Php3,280 net per person and Mom will get a complimentary glass of Sangria.
This is the best time to let Mom know how much you value her. Book your table in advance at onlineshopping.diamondhotel.com. For reservations and more details call (632) 8-528-3000 / 09757921473 (9 AM to 5 PM only) or email restaurant_rsvn@diamondhotel.com. All promotions are not valid in conjunction with other promotional offers and other conditions may apply.
Spoil Mom this Mother's Day
Cook and bake her favorite food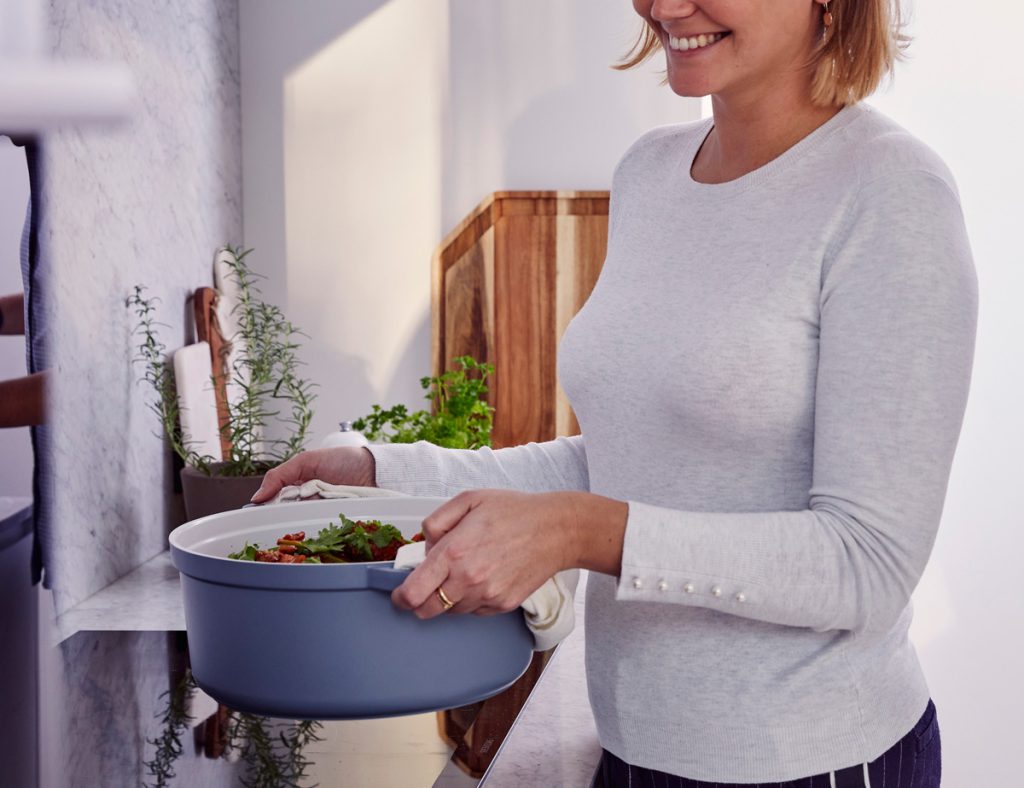 If you want to give her a gift with a more personal touch, cooking and baking her favorite food will surely do the trick. Make her favorite casserole dish with Beka Papillon Dutch Oven 24cm.This modern casserole is light, easy to use, and multifunctional; perfect for slow cooking, golden browning, re-warming, and of course, hearty traditional stews. A meal is not complete without dessert. Show off your baking skills with Tefal Delibake Savarin Springform 25cm. Enjoy a successful baking session with its simple yet delicate release system, easy-to-clean non-stick coating, and oversized base to prevent overflowing.
Trigger happy memories with scents she will love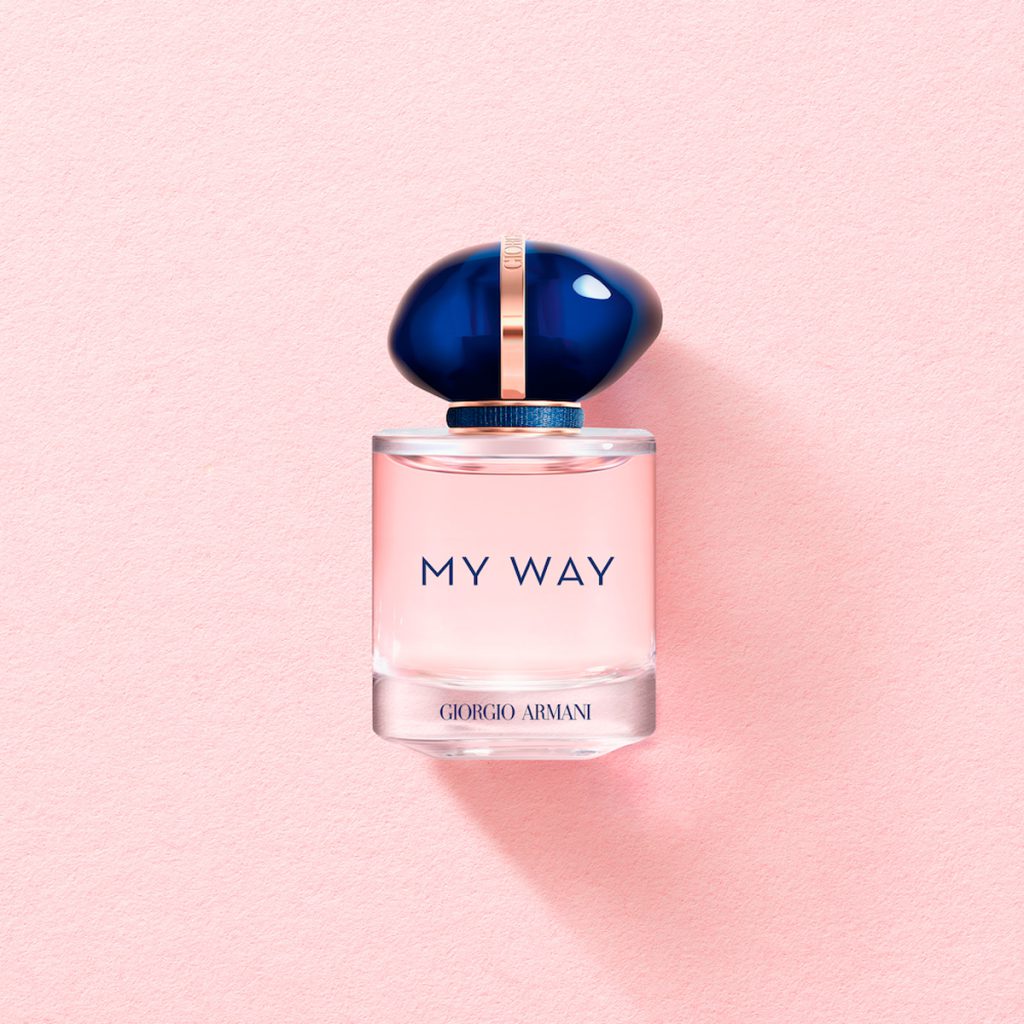 Flowers perish after a few days, but scents last longer and memories may last forever! Giorgio Armani's My Way EDP is a great choice for those who like citrus florals, with its beautiful blend of Orange Blossom and Bergamot as top notes, and middle notes of Tuberose and Indian Jasmine.
Set up a spa day at home and get pampered together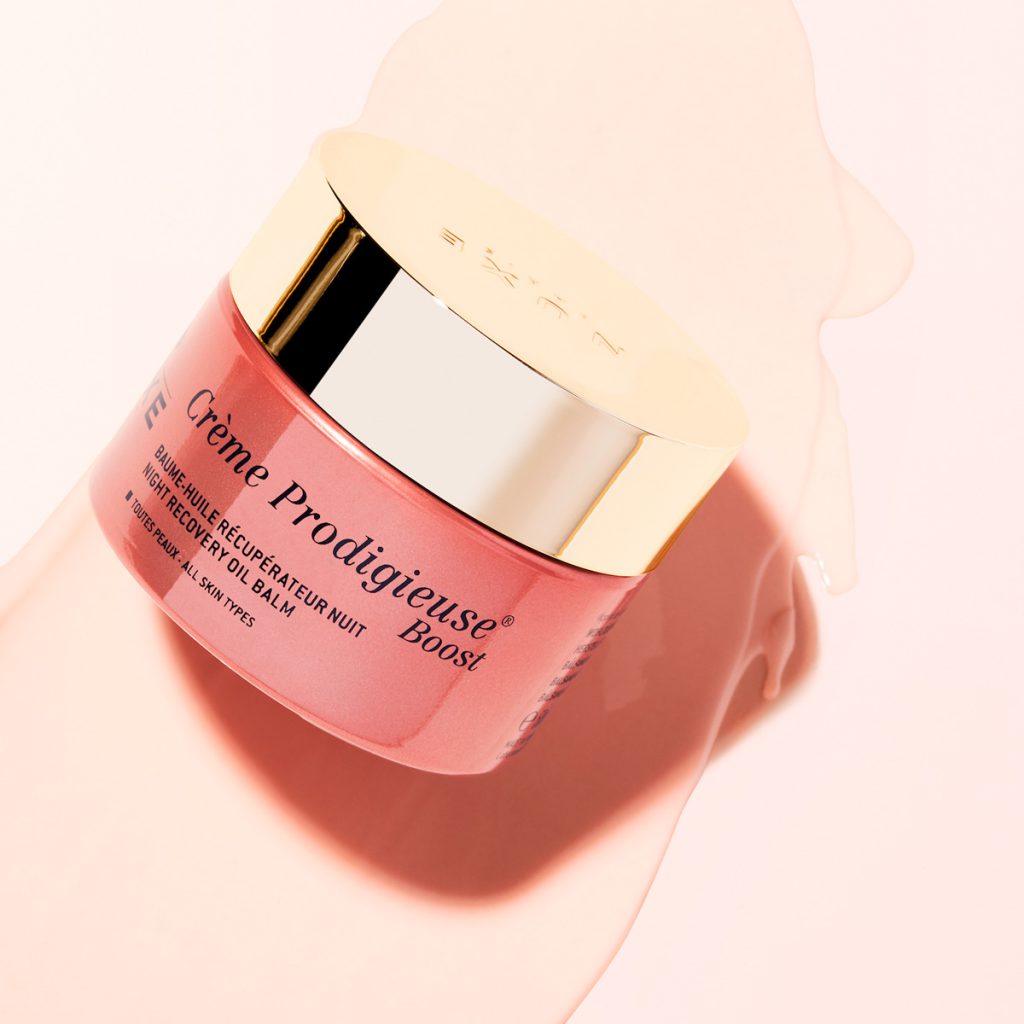 Ensure your mom's skin is re-energized and ready to face the new day with Nuxe Creme Prodigieuse® Boost Night Recovery Oil Balm. This antioxidant complex contains jasmine flower and macadamia oil which helps the skin recover from the harmful effects of pollution and stress overnight, and makes sure the skin is soft and supple. Make sure mom remains flawless the entire day with Max Factor Facefinity Lasting Performance Liquid Foundation, this best seller is smudge-resistant and touch-proof in equal measures, keeping skin looking radiant for up to 8 hours.
Perfect bunch for your Queen!
Moms will always appreciate flowers from their children. Surprise your mother with an extravagant wrapped of bouquet from one of the following florists:
Petalier_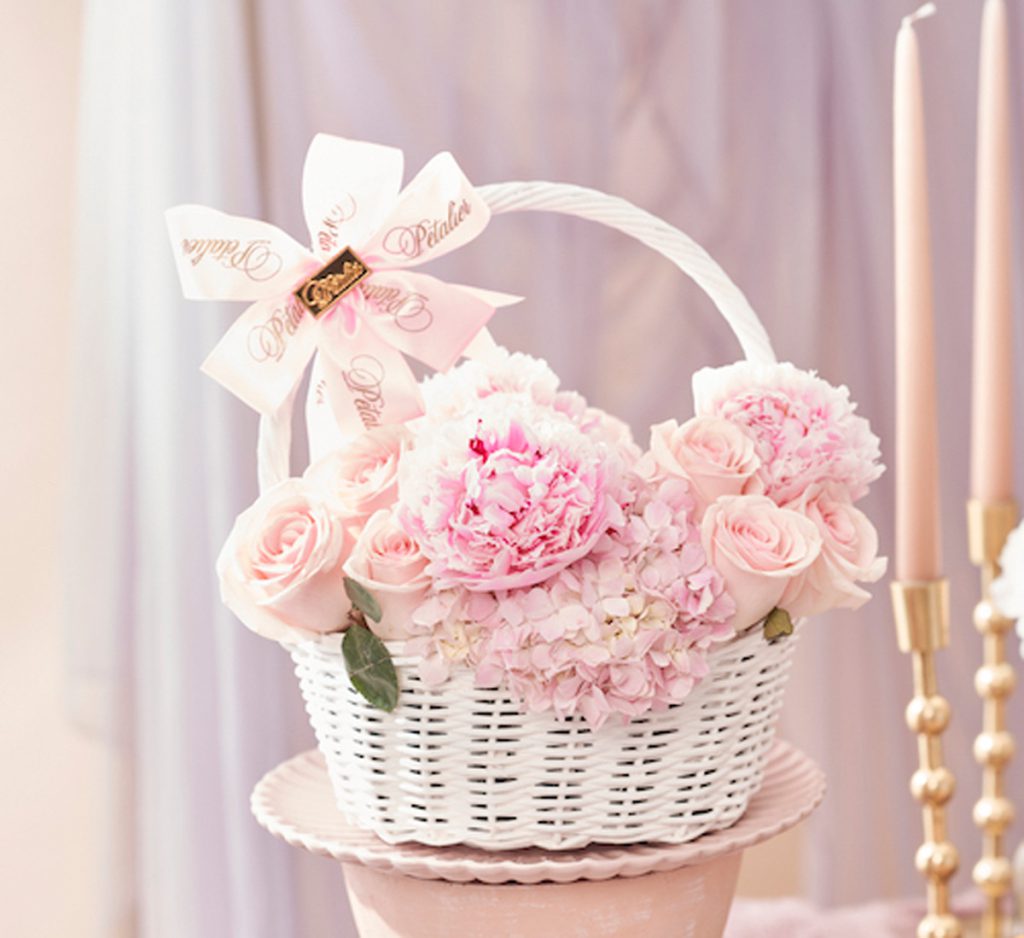 Contact number: 09778417738
Email: mail@petalier.com
Mabolo Flowers Shop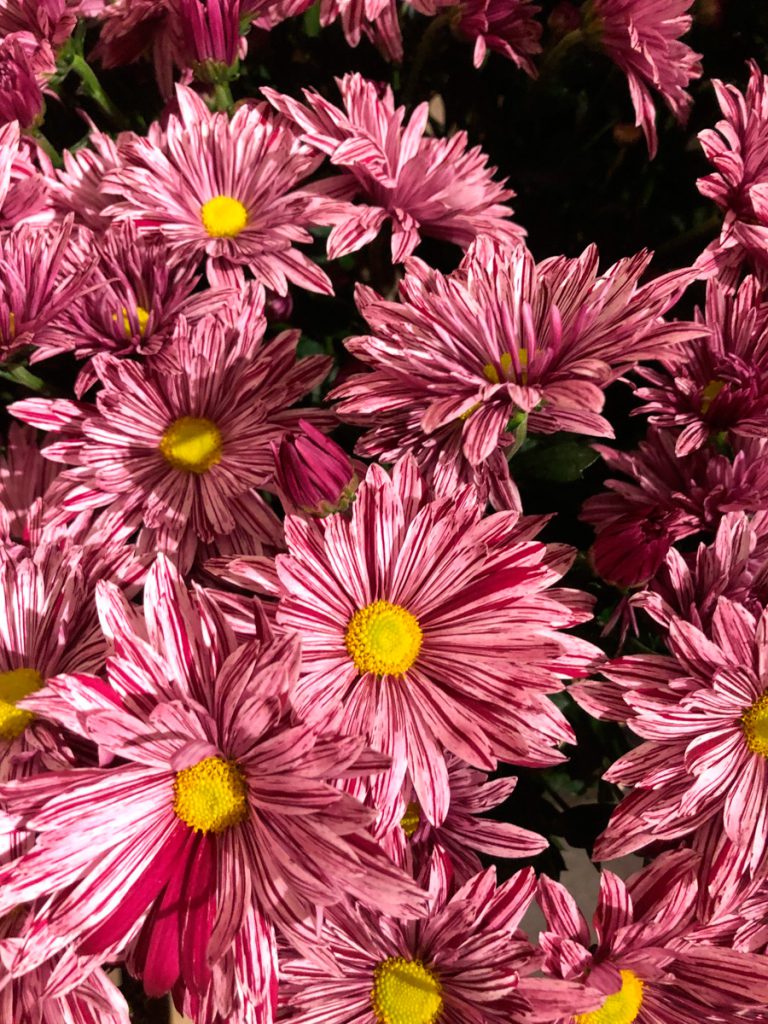 www.facebook.com/maboloflowers.com
Address: 2229 Chino Roces Avenue Alegria Building 1200 Makati, Philippines
Contact Number: 88935689, 88936912
FlowerStore.ph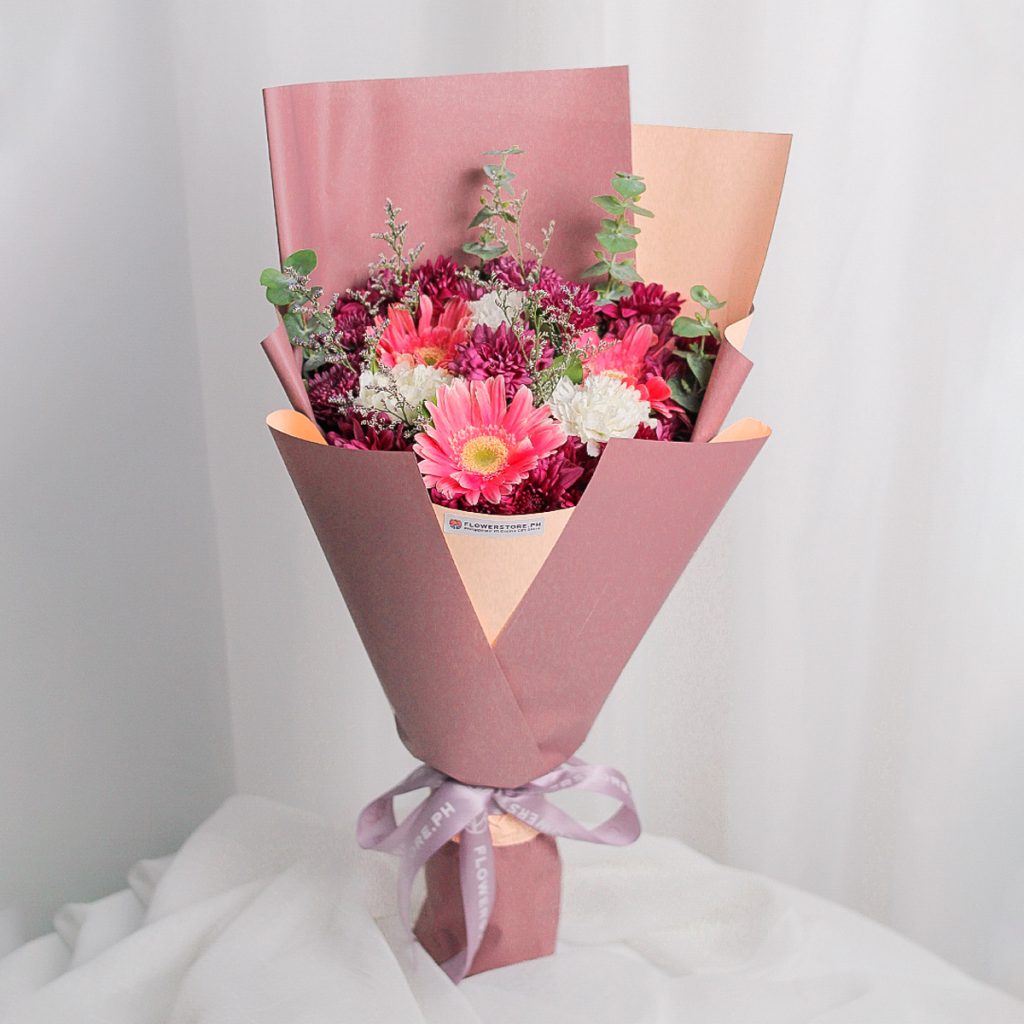 Email: contact@flowerstore.ph
Contact Number: 8-5391488
A Love to Cherish
Celebrate her incredible strength and your golden memories through Jewelmer's Mother & Child Collection, a poetic ensemble that embodies the unique bond between a mother and her beloved child in a symbolic embrace.
With the harmonic union of golden South Sea pearls and brilliant diamonds, the pendants are wonderful companions to every milestone celebrated, every laughter shared. Through these creations, a wondrous journey of motherhood radiates through the beauty of the rarest and brightest gems.
For a minimum single receipt purchase of Php 220,000, receive an opulent spa experience for 1 at the Chi Spa at Shangri-La EDSA. For a minimum single receipt purchase of Php 220,000, receive an opulent spa experience for 1 at the Chi Spa at Shangri-La Mactan.
This exclusive offer is valid from May 1 to May 31, 2022 at Jewelmer boutiques in Metro Manila only. This is not applicable in conjunction with other offers.
8 Unique Mother's Day Gift for a Perfect Mom!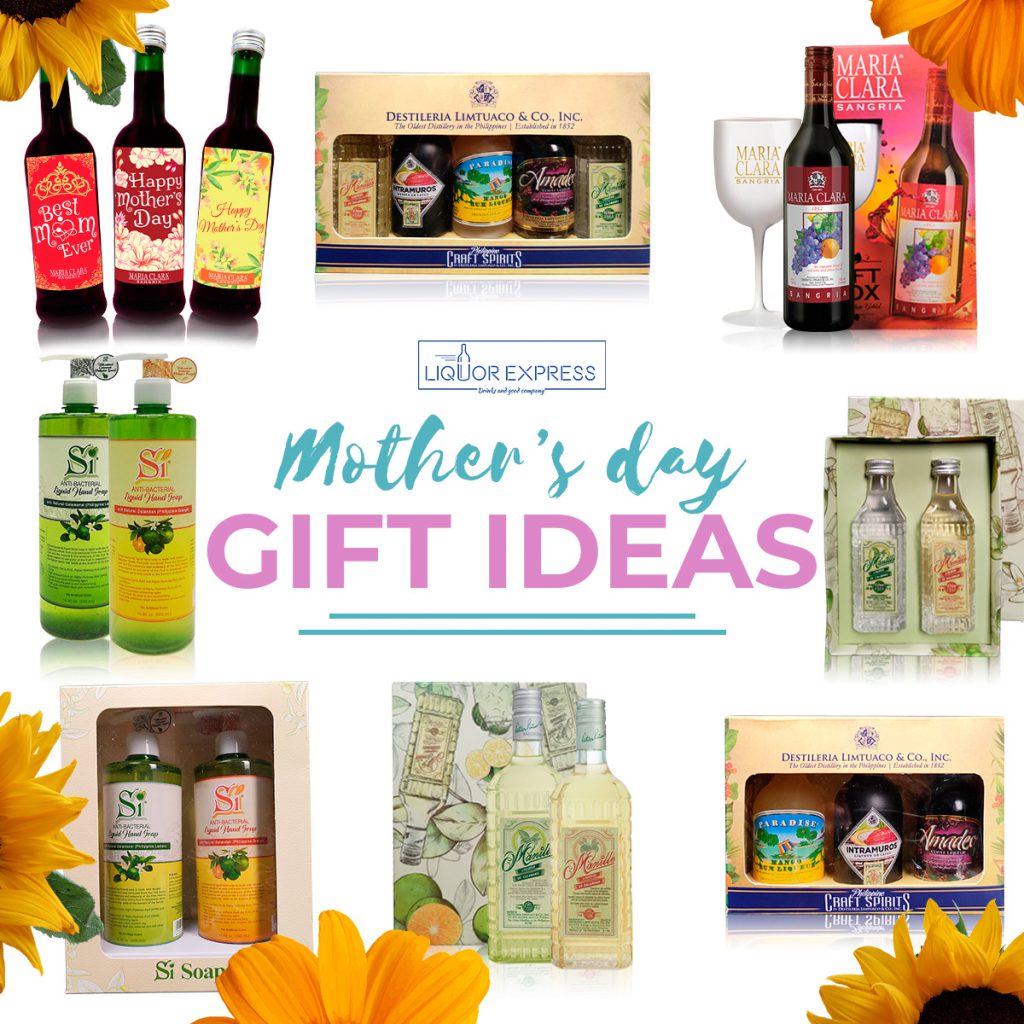 Mother's Day is around the corner, and it is safe to say that your mom, mommy, nanay, wife, aunt, and other maternal figures all deserve a nice gift. Liquorexpress.ph has put together unique Mother's Day gift sets that may just be the perfect gift. For online orders, please check out our e-commerce store at www.liquorexpress.ph.