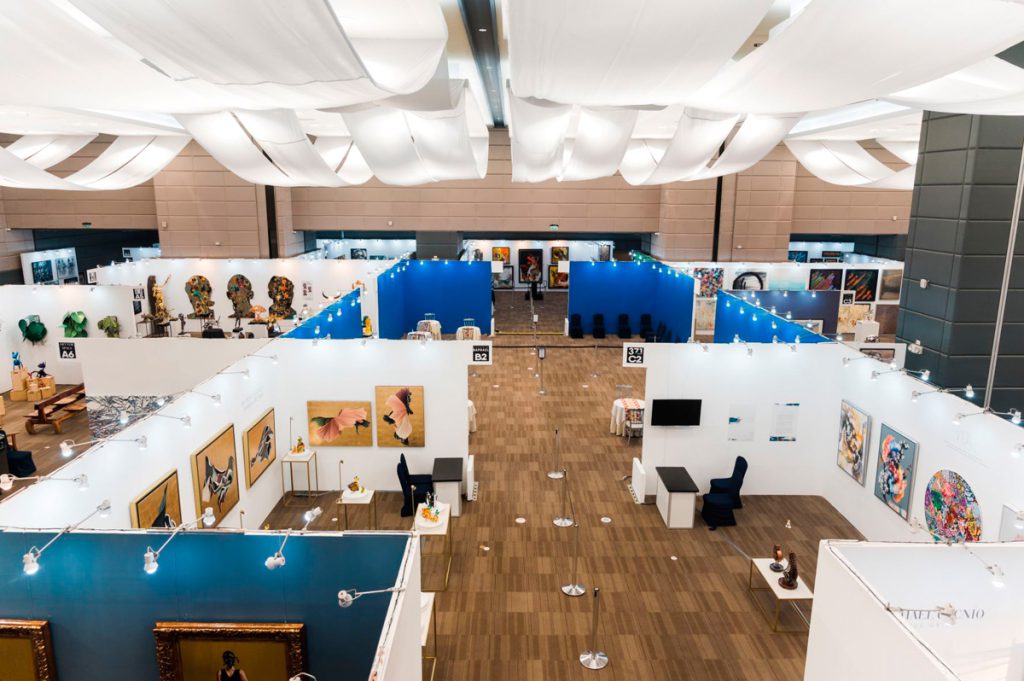 On its second year over the pandemic and thirteenth year from its inception, ManilART has constantly innovated in its years as the country's national art fair. In 2021, it returns to its roots with the theme "Continuing Legacies." This year, ManilART will take place from October 13-17 at the SMX Convention Center, SM Aura Premier, Taguig City – resuming its regular schedule while keeping updated on the fast-changing current events.
Continuing such a legacy necessitates precisely this: reimagining one's role in arts and culture, which has shifted to a new playing field — online media. Through holding both online and onsite events, both safety and accessibility are addressed. The website will continue to provide full virtual walkthroughs, as well as asynchronous online activities for art education.
As the flagship activity of Museums and Galleries Month, ManilART takes the lead in ensuring that public health and safety practices be strictly implemented at the onsite venue. Tickets will be available through TicketBooth.ph and safety measures will be implemented in adherence to SM Aura Premier's safety standards as monitored by Safecity Taguig.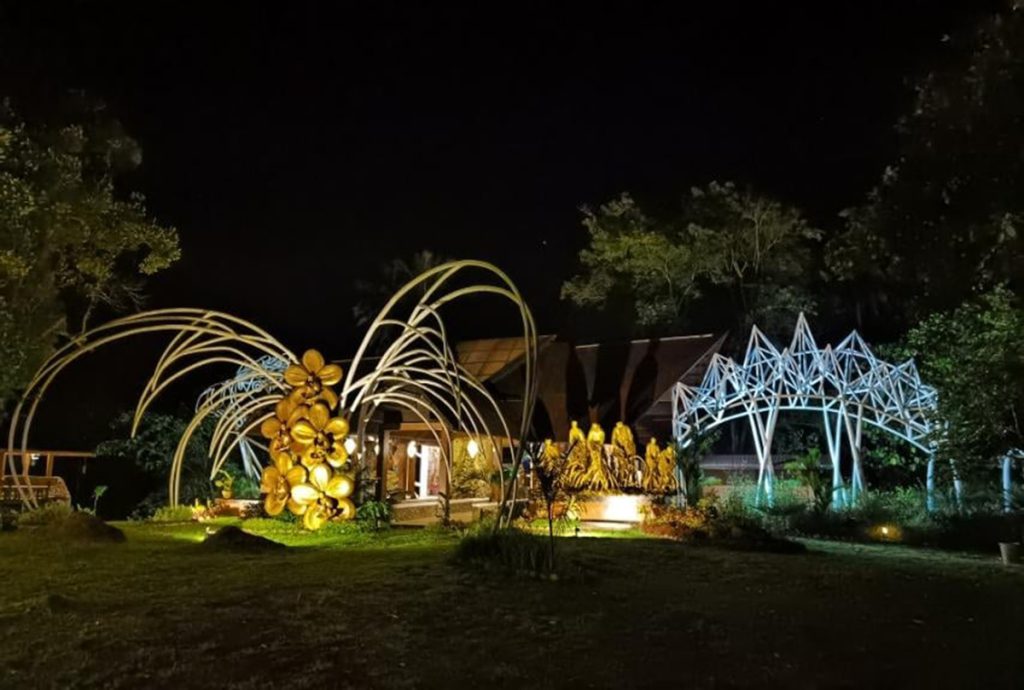 ManilART is extending its reach through various satellite sites beyond Metro Manila, as well. In its ten years as the national art fair, ManilART has spearheaded efforts not just to bring together different regions to the capital, but also to help these regions gain traction in the bigger art scene through ManilART Caravans, which have resulted in fully-realized regional art fairs such as Mindanao Art.
Among ManilART's satellite sites are Likhang Silangan in Rizal, Tarlac Art in Tarlac and Balai Kalipay in Mindanao. The satellite exhibit, "Likhang Silangan: The Art EASTory of Rizal," will run from October 10 to 23 at Angkla Art Gallery. With Rizal known as the Cradle of Philippine Art, there is much to look forward to with Angkla Art Gallery's showcase of local visual artists: this includes Rizaleño legends such as Juan "Tandang Juancho" Senson, Carlos "Botong" Francisco, and Vicente Manansala.
Tarlac Art is at the beginning of forging its own legacy. "Tarlac Art" shall be held from October 1 to 22 at Diwa ng Tarlac, Tarlac City. This much-anticipated endeavor of the city's Provincial Government will be the first visual arts exhibit exclusively featuring artists from Tarlac, the heart of Luzon.
Balai Kalipay is a museum gallery in the picturesque Malagos mountains co-founded by visual artist Kublai Millan. Its particular advocacy is to showcase the indigenous art of contemporary Mindanawon artists in situ. The showcase shall be done in cooperation with the Department of Foreign Affairs Cultural Diplomacy Unit.
In solidarity with the National Historical Commission of the Philippines, ManilART joins in the quincentennial commemorations by featuring activities and exhibits of the National Quincentennial Committee and hosting the NQC-ManilART Lounge. ManilART remains steadfast in its dedication to its purpose, while constantly expanding partnerships and innovating with the times. Art practitioners, advocates and enthusiasts are invited to take part in the continuing dialogue now extended through the advances of the digital age.
To keep up to date with ticketing details and the full schedule, follow ManilART's social media pages on Facebook and Instagram @manilartfair and visit www.manilartfair.com.