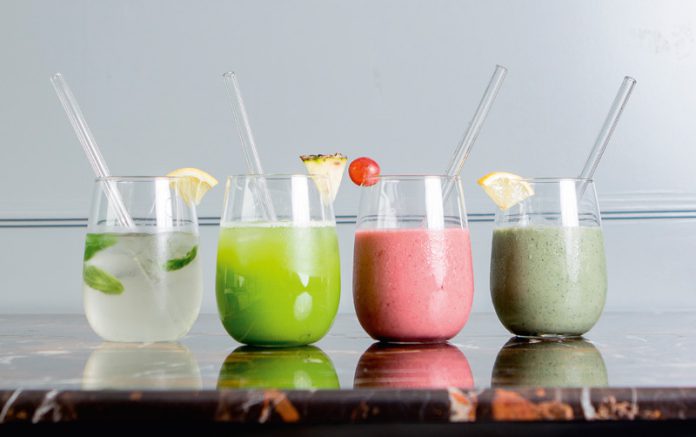 "You look so good! You look so young! You haven't aged!"—those are the compliments everyone likes to hear when seeing old friends and new acquaintances. What's the ultimate secret? Most often than not, you'll hear exercise, a healthy diet, and skincare as the top answers.
The rule of thumb: a good physique is 80 percent diet and lifestyle and 20 percent exercise. What you eat on a daily basis makes all the difference—an ideal most people tend to disregard.
"There is no bad food for our body; we just have to eat everything in moderation," explains nutritionist Elaisa Gonzales. "People think it's not healthy to eat food that contains fat. There are different kinds of fat. For example, daily consumption of eggs isn't bad. The amount of cholesterol linked to eggs is from the fat used to prepare them. Using alternative methods of cooking makes a big difference. You can simply use canola or olive oil instead of vegetable oil. The Aivee Café serves Dr. Food—also available for delivery—which uses cooking methods like boiling and poaching. The nutrients we get from food are different from the ones we get from medicines and supplements, so it's best to include vegetables and fruits in our daily diet."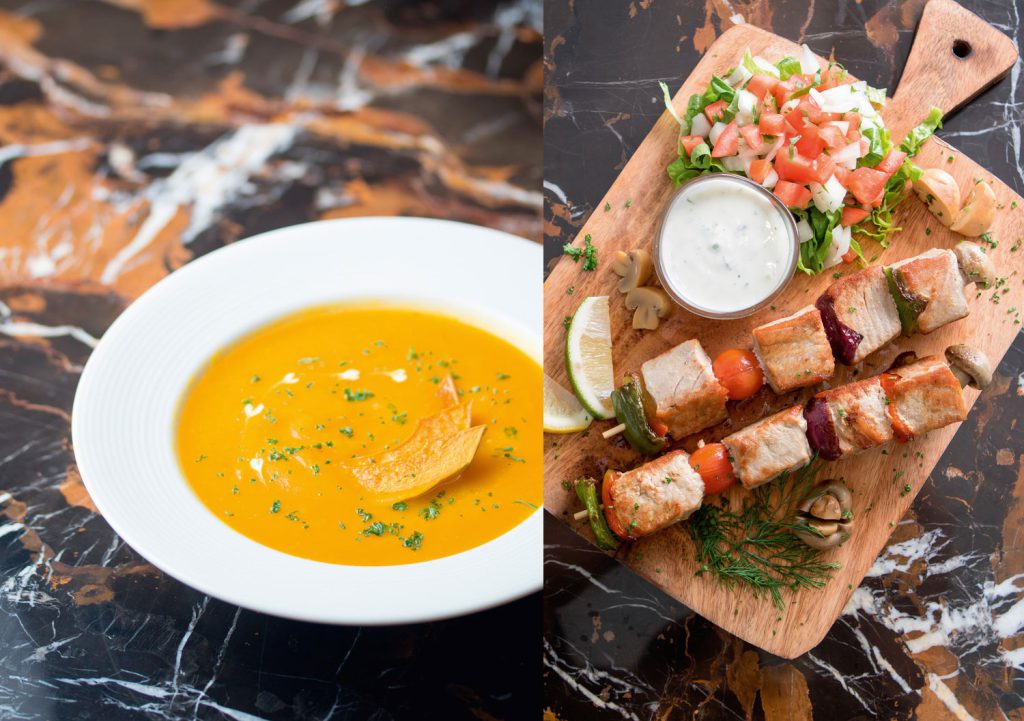 Gone are the days when diet food was simply bland. The Aivee Café offers sumptuous gourmet dishes rich in natural flavors that will entice you to start eating right. Although weight loss is the main goal, eating at least three times a day is still very important. Skipping meals slows down the body's metabolism, which, in turn, will just result in weight gain.
Diets and weight loss programs are ideally tailor-made to fit one's needs and lifestyle, and depends on one's age, height, and food intolerance. In some cases, weight-loss patients find difficulty shedding weight while eating healthy and exercising, unaware that they are intolerant to some foods they consume. It could manifest after a few days or weeks through migraine, bloatedness, breakouts, rash, and weight gain. A food intolerance test can be taken at the A Institute, together with a complete body analysis.
In general, choosing healthier options and preparation methods lead to weight loss. For optimal results, increase your daily energy expenditure through exercise, not just focusing on limiting calorie intake. Eat less—not synonymous with "starving yourself"—and move more. While losing weight, involve yourself in physical activities to increase muscle mass.
Detoxifying the body and cleansing it of toxins from the air and food we eat will not just help in maintaining a good physique; it will also help achieve younger skin. "Toxins have adverse effects on our skin, so detoxifying will always improve skin condition—skin will be clearer, fresher, more supple, and more luminous. Also, drinking lots of water should top your list," says Dr. Aivee Teo, one of the country's leading dermatologists.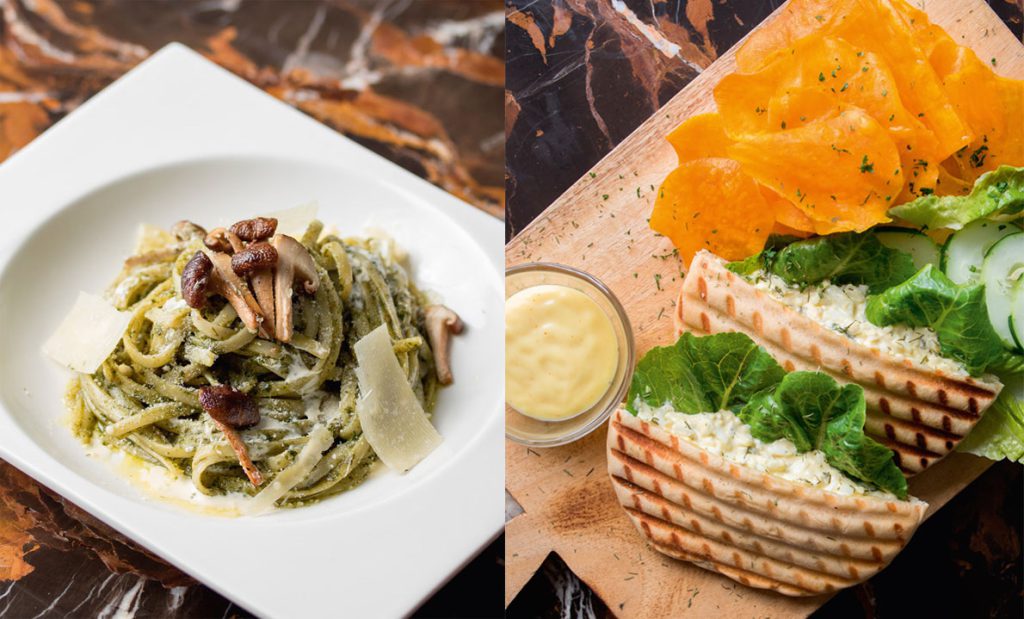 Dry skin
"To combat dry skin, it is best to eat food high in healthy fat—monounsaturated and polyunsaturated fat—and omega 3 and omega 6 fatty acids like avocadoes; fish such as salmon, herring, tuna, and trout; olive oil and coconut oil; flax seeds; and walnuts. It is also advisable to stay away from food, which contain preservatives and have high salt content."
Oily or Acne-prone skin
"Oily skin types are also very prone to blackheads and acne, as they secrete excess sebum, which leaves the face looking greasy and shiny. To combat oiliness, eat foods that are rich in fiber, raw cucumbers, and grapefruit, and drink lots of water. In general, food rich in fiber and water content (oil production can sometimes be the skin's way of addressing lack of moisture) will help improve oily skin. Avoid excessive amounts of sugar, dairy products, salt, fatty meat, and enriched flour."
Aging skin
"Go for food high in nutrients and antioxidants like yogurt, fruits especially blueberries, dark chocolate (in moderation), nuts, fish, and red wine! Avoid processed food, junk food, and alcohol."
Sensitive skin
"If you have sensitive skin, bear in mind more the food you need to avoid than those recommended to consume. Avoid gluten or anything that contains wheat and steer clear of dairy products, egg, and soy."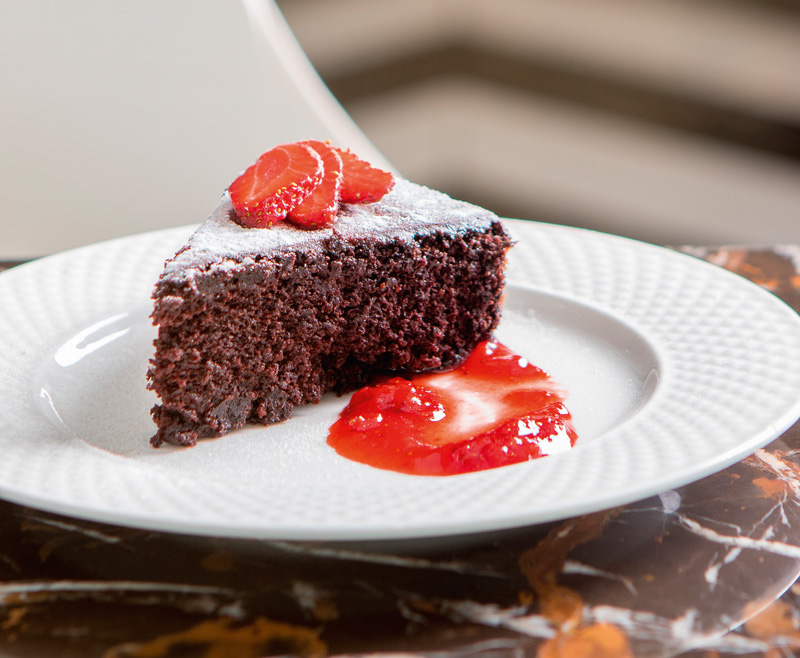 Dull and stressed skin
"Unfortunately, as we age, we lose some of the elements that help us hold onto that youthful radiance. To boost radiance and glow, you can eat almonds and Brazil nuts; fruits high in antioxidants like blueberries; fruits rich in vitamin C like kiwis and oranges; dark chocolate, as it's high in flavanols that help reduce fine lines and wrinkles; food high in vitamin A and retinol like arugula, apricots, yogurt, eggs, and tuna; and those high in Zinc like oysters, crab, spinach, and pumpkin seeds."
Weight loss and skincare go hand in hand. Dr. Teo explains, "When weight loss is the goal, many people make the mistake of limiting calories to shed excess pounds without considering the nutrition value of what they are eating. Limiting calories without proper nutrition might be effective for weight loss but as a result, the skin condition is sacrificed. Skin will look haggard, dull, tired, and even sunken in certain areas of the face. To achieve a good balance, it is always important to consider food rich in nutrients and low in preservatives."
All food and drinks are available at The Aivee Cafe.
Photographs by Paulo Valenzuela
Shot on location at The Aivee Café at The A Institute, Burgos Park Building, Forbestown Road, Bonifacio Global City. For inquiries, contact tel. nos. 8573-1420 or (0917) 728-3838.
Get more tips on how to maintain a young and healthy glow on Asian Dragon Magazine's October – November 2017 issue, available for download on Magzter.