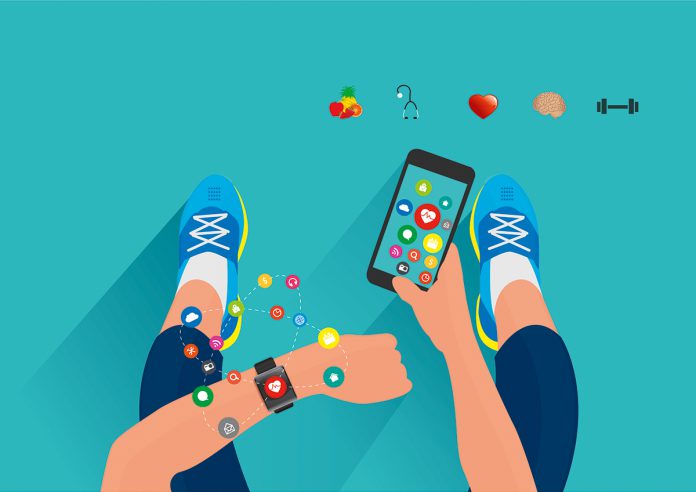 If you haven't heard of Facebook by now, it would be safe to assume that you have been living in a cave all this time.
That is how ubiquitous social media has become—almost every business entity has a presence online, people have "circles" they are part of, even political battles can be won through this arena. (It is safe to say that President Duterte's social media "warriors" were a big help in reaching out to more people.) In short, you have to get with the program, get with the times, or risk being branded a dinosaur.
The big question for fitness professionals then is, how can social media's power be utilized to build your brand and business?
Brett Klika, a past IDEA (International Dance Exercise Association) Personal Trainer of the Year awardee, asked about the relationship between fitness and social media. In an article, he essentially asks a hard question: how does being in social media help your bottom line? The unintended question here really is, are you just goofing around on Twitter, without adding any value to your brand?
He raises three points to ponder, of which I would like to answer, in order to better utilize today's preferred medium to our (financial) advantage.
Knowing yourself equals knowing your brand.
What IS your brand? If this was an advertising boardroom, that question is almost existential. What do people equate you with? What stands out as your defining characteristic? What are you most known for?
If you insist on posting, "Look how smashing I am in my swimsuit," "See my latest workout here," and "Look what my low calorie dinner looks like" all together, it will send a rather mixed message: are you trying to be a fitness model, an exercise guru, and a personal chef all at once?
Think of it this way: how do your clients remember or think of you best? Do you notice that your mind-body classes are the ones that get the most sign-ups? Do people follow you online because you seem to be the go-to guy when television programs need expert fitness advice? Capitalize on your strengths. If you are already being called "the Queen of Philippine Zumba," then run with it!
Your social media posts should be relevant to your target audience.
Who is your primary market? Is it the young millennials, who love to travel, are obsessed with how they look in their posts about Boracay, and seem to be spending more than they should? Or do you find that it is the moms who are at the fitness center while waiting for their kids to come out of school that attend your classes the most?
As Brett points out, your online presence should resonate with your target audience. After all, having a successful brand means keeping your clients engaged and happy, and you can do this strongly by giving them articles, pictures, ideas, and posts that they will relate strongly to. While it may be tempting to post about how you found a pricey restaurant that serves healthy and delicious entrées, you need to ask yourself how your audience—composed primarily of moms who have an average of three kids—will find that topic appealing. You may have better success in uploading a recipe that takes 10 minutes to make, but is still healthy, and one that the kids will go gaga over.
The 'likes' have to translate into sales.
Face it: on social media, the currency is "likes"—as in, the number of people who "like" your post and follow you determines your ability to "influence." But if you view social media as a way to better your business, then it stands to reason that you should be looking at your bottom line. Because of this post, did you get inquiries or referrals to people interested in contracting your services?
I know of a personal trainer who has made it his mission to cater to the senior market—an oft-neglected segment, one written off as inactive. But because he has made it patently clear on his Facebook page that this was his thrust, it seems that active seniors are now seeking his services, being known as the guy who actually wants to work with seniors! (Take note: it is at this stage when people usually have the finances to do the things they couldn't, so talk about purchasing power!) In short, he has now made a living by building his brand, knowing who his target market was, and using social media to get the point across—all the way to his bottom line. He's been so successful that he is no longer affiliated with any fitness facility, and he brings his own props, weights, and fitness tools to his clients' homes and works out with them there.
The bottom line is, how does being on social media help your bottom line? Keeping your captive audience—followers—engaged is great, but a business cannot survive if no new customers are coming in. You must realize that, while commenting on videos and posts is fun and stimulating, you need new blood, and new sources of funds, to keep your business going.
It is an exciting time to be a fitness professional—a time when social media can actually be used to build your brand and business. Use this power wisely, and it will reap you benefits that previous generations of professionals can only dream of having. Neglect to tap into it, and you may go the way of the dinosaur.
Go extinct, or be wired to the next generation? The choice is yours. Choose wisely.
Learn the online trade of fitness professionals on Asian Dragon Magazine's August-September 2016 issue, available for download on Magzter.