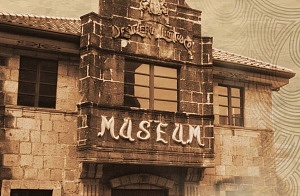 There is a Chinese saying that the first generation makes the money, the second generation spends it, and the third generation loses it. But it really doesn't need to end that way.
So what does it take for a company last over 100 years?
In a Wall Street Journal article entitled "How to Keep a Family Business Alive for Generations," Dr. Peter Jaskiewicz and Dr. James Combs, distinguished professors in entrepreneurship and family business, say that there are five factors that distinguish the very entrepreneurial families from the ones that followed a well-trodden path.
One distinguishing factor is that they pass along family history. The innovative families have what we call an "entrepreneurial legacy" that is passed from each generation to the next, "a narrative about the family's achievements and how it survived tough times…"
This is something the Limpe family of Destileria Limtuaco has practiced throughout generations, without knowing what it was called. My late father told me stories about his father, his grandfather, and our founder. I am sure my grandfather did the same, and I, too, am doing the same storytelling.
It is in this context that I believe my late father, fourth generation master blender Julius T. Limpe, envisioned putting up a museum in Intramuros when he bought the property in 1979, the place which houses our museum today. He knew the importance of going beyond informal oral story-telling, which relied mostly on memory, some records, photos, and artifacts. As generations would go by, the stories would become diluted, distorted, and inaccurate, and being the perfectionist that he was, he did not want to leave this important task to chance.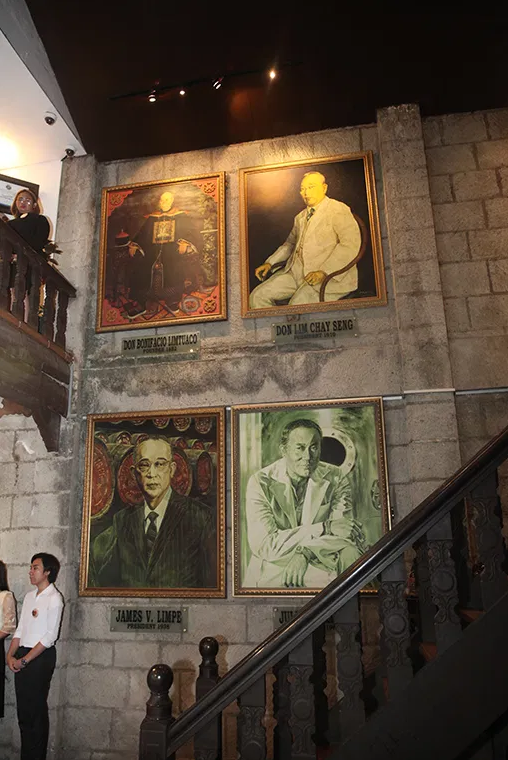 With the creation of the Destileria Limtuaco Museum, he knew that we would need to accurately and properly chronicle our company and family history, and this would benefit the future generations. Being the filial son that he was, he also wanted to honor and pay tribute to his parents and our generational leaders, for without our ancestors' hard work, sacrifice, and dedication to the company, Destileria Limtuaco will not be the company it is today.
But it was not to be an easy task, and one that I took on eventually, also involving our sixth generation, particularly my second son, Aaron. He took an interest in the project and helped me finish it with the help of our passionate and dedicated Destileria Limtuaco team. So it took all of three generations and a total of 38 long years before we finally opened to the public on February 6, 2018.
We're very thankful for all the support we got from the Department of Tourism, through Sec. Wanda Teo; Congresswoman Cristal Bagatsing of the 5th District of Manila; most especially the Intramuros Administration, Administrator Atty. Guiller Asido and his team; Carlos Celdran; the Lyceum of the Philippines University, for providing us a pool of students trained to be our museum guides; and Chinatown TV and CNTV News' dynamic duo, the indefatigable producer Lolit Ching and her very capable daughter Louella, for being our media partner in our museum events.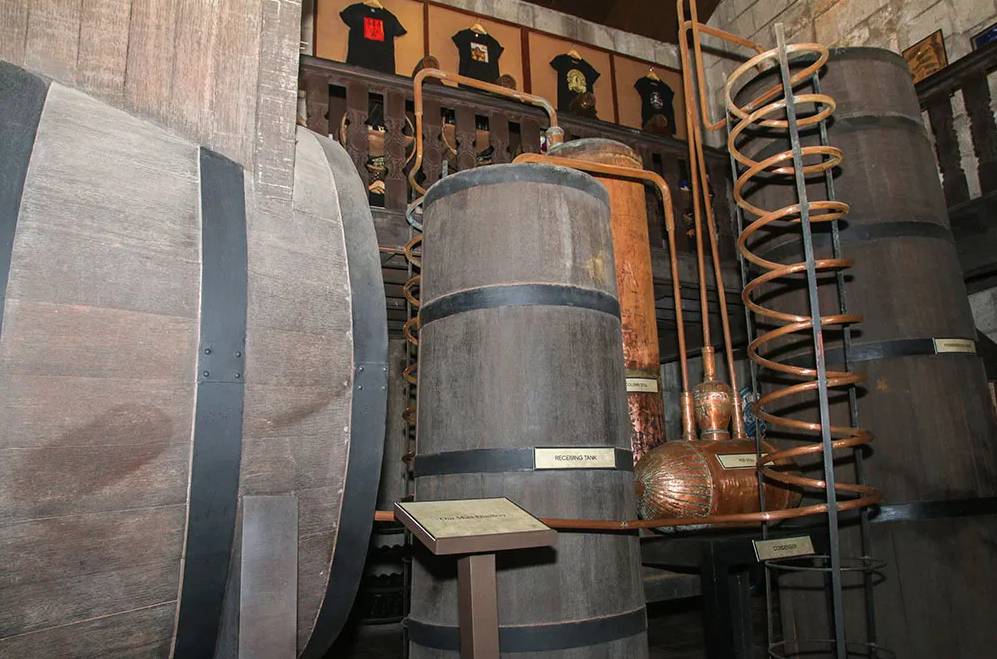 We are very fortunate to have enjoyed great media coverage, both traditional and social, which generated interest in our Destileria Limtuaco museum, and got people to actually go and visit, enabling us to share our company's history, heritage, and legacy with our fellow Filipinos, and with tourists both local and international.
We have also introduced our museum to our Chinese-Filipino community, with over a dozen presidents of the country's top business and civic organizations and their officers in attendance. The who's who of the Chinese community were present, and we discussed issues that affect the community, like obtaining citizenship via naturalization, with Gov. Imee Marcos, for the commemoration of the 40th year of the promulgation of the Naturalization Law by the late President Ferdinand Marcos and the proposed bill called the Alien Social Integration Act with author Congressman Arthur Yap.
We'd like our Destileria Limtuaco museum to be more than just a museum. We would like it to be a place where people meet, groups congregate, and communities connect, for us to be relevant to Philippine society.
Destileria Limtuaco Museum is located at 482 San Juan de Letran Street, Intramuros Manila. For more information about the museum, please call tel. nos. 8361-7491 to 98 local 844 and 8485-9621 or follow their social media account on Facebook.
This article originally appeared on Asian Dragon's February-March 2018 issue, available for download on Magzter.