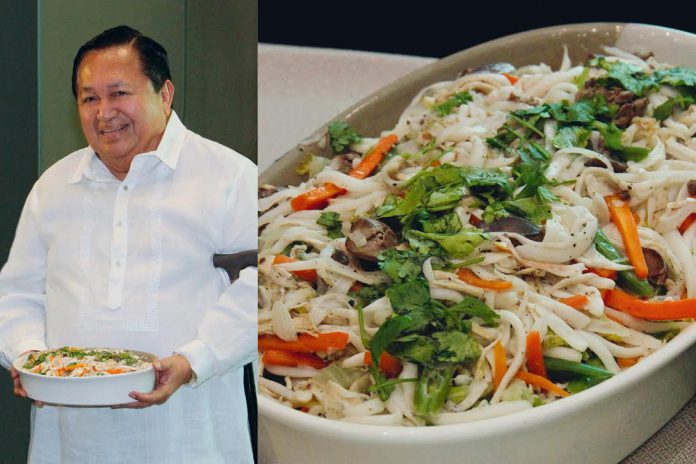 In Quezon Province, there are plenty of coconut plantations. One of the biggest and most prominent happens to be Villa Escudero, which belongs to the distinguished Escudero family. Originally a sugarcane plantation founded by the late Don Placido Escudero and his wife Doña Claudia Marasigan, it was converted into a coconut plantation by the couple's son Don Arsenio Escudero, an agro-industrialist, and his wife Rosario Adap in the early 1900s. He made it self-sufficient by building the country's first hydro-electrical plant. Their son, Don Conrado "Ado" Escudero, later opened the place to the public and called it Villa Escudero Plantation Resort.
Here, Don Ado, who now serves as president and general manager of the resort, shares the recipe of the Escudero clan's favorite pancit buko. It makes use of coconut strands as the "noodles," since coconuts abound in Quezon. Villa Escudero is located at the border of Tiaong, Quezon and San Pablo City, Laguna.
PANCIT BUKO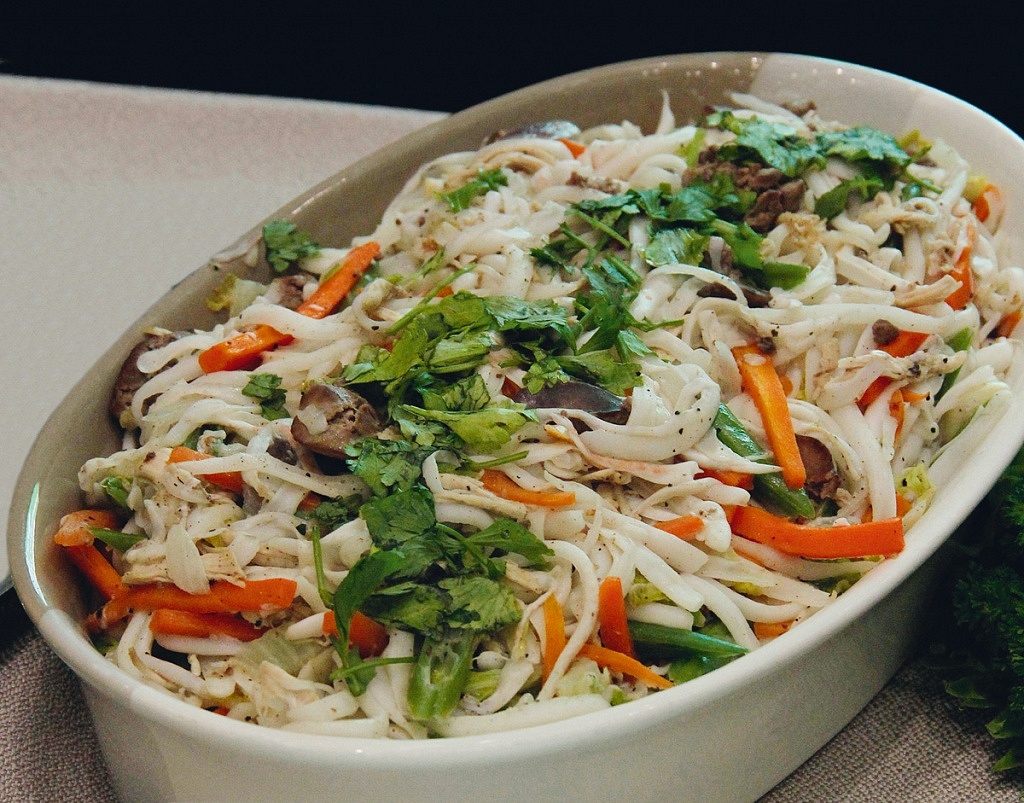 2 Tbsp cooking oil
4 cloves garlic, minced
1 pc large onion, sliced
1 pc large chicken breast, cooked and flaked
1 cup chicken liver, cooked
2 Tbsp fish sauce
2 cups chicken and vegetable broth
1 pc carrot, sliced into thin strips
10 pcs stringbeans, sliced diagonally into one-inch pieces
1 cup shredded cabbage
3-4 cups buko (young coconut) strands
2 Tbsp kinchay, chopped
Sauté garlic in hot oil.
Add onion.
Stir in chicken breast and chicken liver.
Season with fish sauce.
Cook for another three minutes, then pour in chicken and vegetable broth.
Simmer for 10 minutes and add vegetables.
When vegetables are almost done, set aside one cup to be used later as topping.
Add buko. Stir and cook for five minutes.
Transfer Pancit Buko to a serving dish, and spread the leftover vegetables on top of the dish.
Photos by Rafael R. Zulueta
This article originally appeared on Asian Dragon's June-July 2017 issue, available for order on Facebook or Lazada, or downloadable from Magzter.