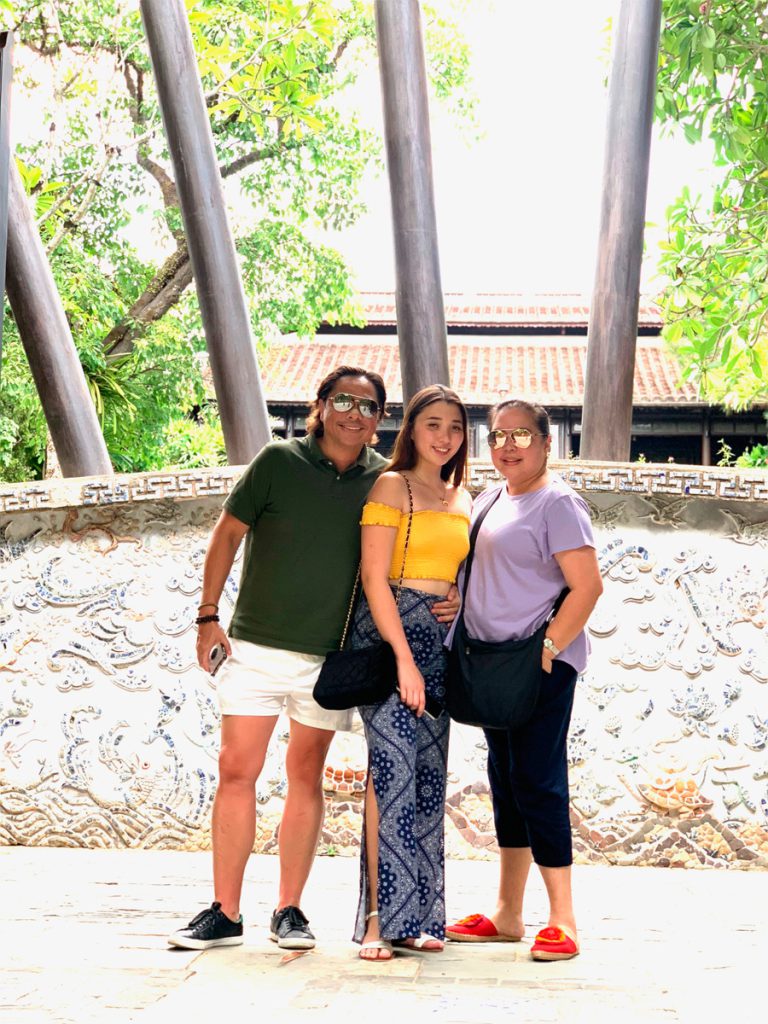 For restaurateur Andrew Masigan and wife Sandee Siytangco Masigan and their daughter Amanda, celebrations, no matter how big or small, as long as the family is together, it is special. It's true that the couple is busiest during festive seasons because their restaurant, XO46, has become a favorite venue for get-togethers, but family comes first.
Understandably, the family's biggest dish every year is an heirloom recipe: murcon. It is rooted in the Siytangcos' tradition and reminds Sandee of her childhood.
"It used to be made by my lola's cook. She would make two or three kilos of it, so when you opened the fridge, the whole top shelf would be occupied by rolls upon rolls of murcon wrapped in aluminum foil. Then out it would come for lunch when we would celebrate my Lolo Amado's birthday," says Sandee.
The family so loves it that quite a number of them stock murcon in the refrigerator so they can enjoy it all year. Says Sandee, "It keeps for a long time and is great as filling for pandesal. As a child, I had it with rice and mayo."
It's a treat that's great for everyday enjoyment, too.
'MURCON'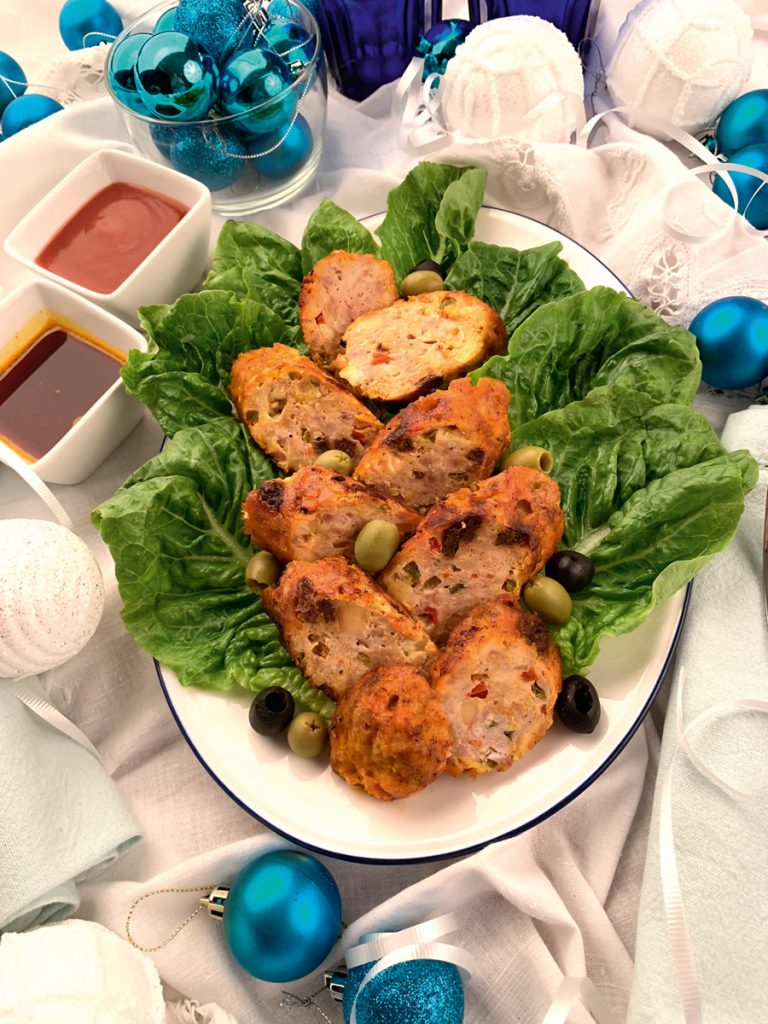 1/2 kg ground pork
1/2 kg ground beef
1 cup ground chicken
1/2 cup raisins, soaked in hot water for five minutes and then chopped
1/2 cup shredded carrots
1 pc medium white onion, shredded
1/4 cup pickle relish, strained of the pickling juices
2 salted eggs, mashed
2 pc chorizo de Bilbao, chopped
1 cup queso de bola, shredded
1 egg
1/2 tsp ground black pepper
pinch of salt
Mix all ingredients together.
Form into logs, about 8 or 9 x 2-1/2 inches each.
Wrap each log in foil and steam for 45 minutes to one hour. Set aside to cool.
When cool, store in refrigerator until ready to serve. It is best cut when cold, so it keeps its form.
Photographs courtesy of the Masigans
See more recipes on Asian Dragon's December 2019-January 2020 issue, available for order on Facebook and Lazada, or downloadable from Magzter.