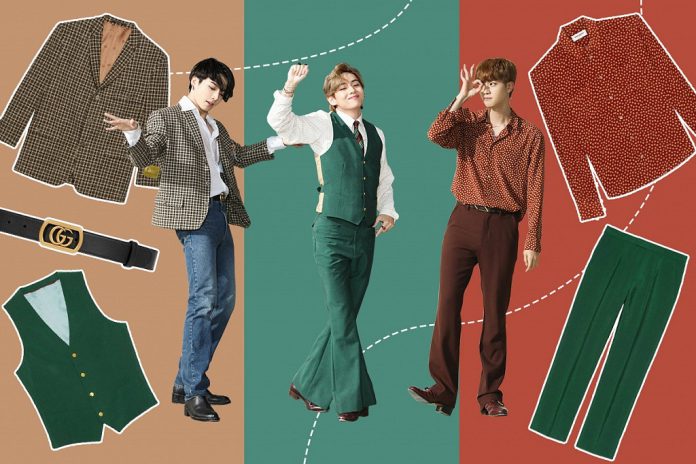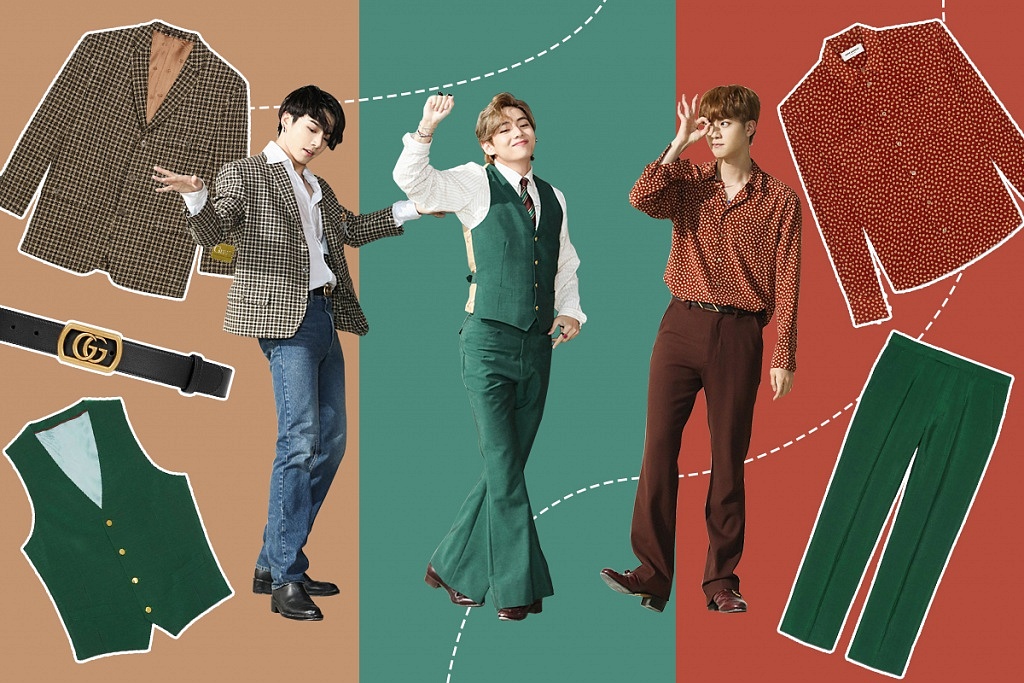 Last August 21, K-pop idols BTS debuted their first all-English track, "Dynamite" through Big Hit Labels' YouTube channel. Their disco-pop music video was able to surpass records such as the YouTube's All-Time Top 24-Hour Music Debuts list with over 101.1 million hits in the first 24 hours of release. This also gave the group a new record of being the first artist to reach 100 million views in the first 24-hour-release of a music video.
In an online press conference, BTS member Jimin explained "Everyone in the world is going through tough times right now. Nobody expected this (the pandemic)." The song was seen as "a breakthrough to help us overcome the emptiness" of being able to perform.
Due to COVID-19, the group's plans were cancelled including their world tour. They admitted that the situation have left them feeling "powerless" and "frustrated" and channeled their energy into the song. "We call this our own recharge project," said RM.
Known for their amazing visuals, the seven-member group looked extra-dapper and stylish from head to toe in their retro and old school vibe clothes which fit in perfectly with the disco-themed music video. Wearing pieces from the Saint Laurent Fall/Winter 2020 collection and Gucci's Pre-Fall 2020 really showed off their individual styles.
Here we have collated some of BTS's retro looks in the music video:
On RM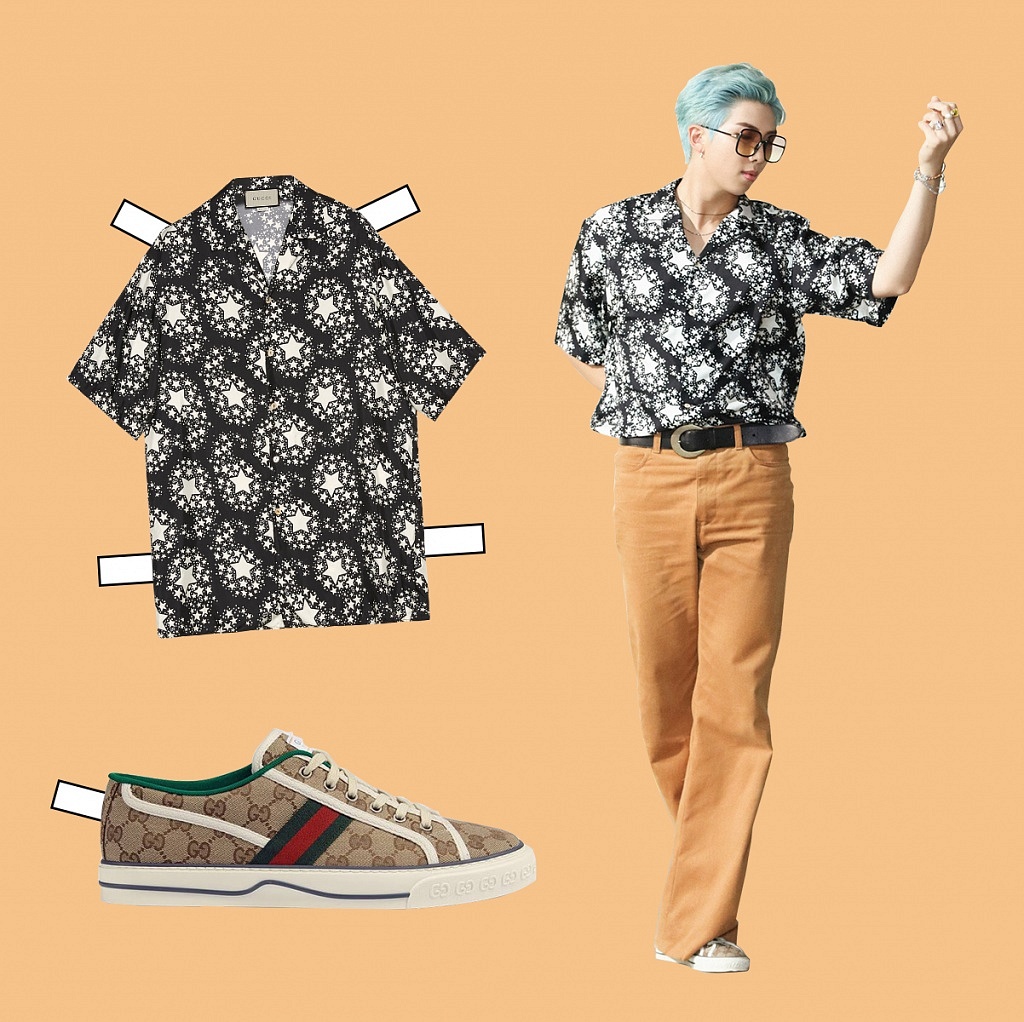 Keep it light and casual with an oversized star-print silk bowling shirt and a pair of men's GG Tennis 1977 sneakers, both from Gucci.
On Jimin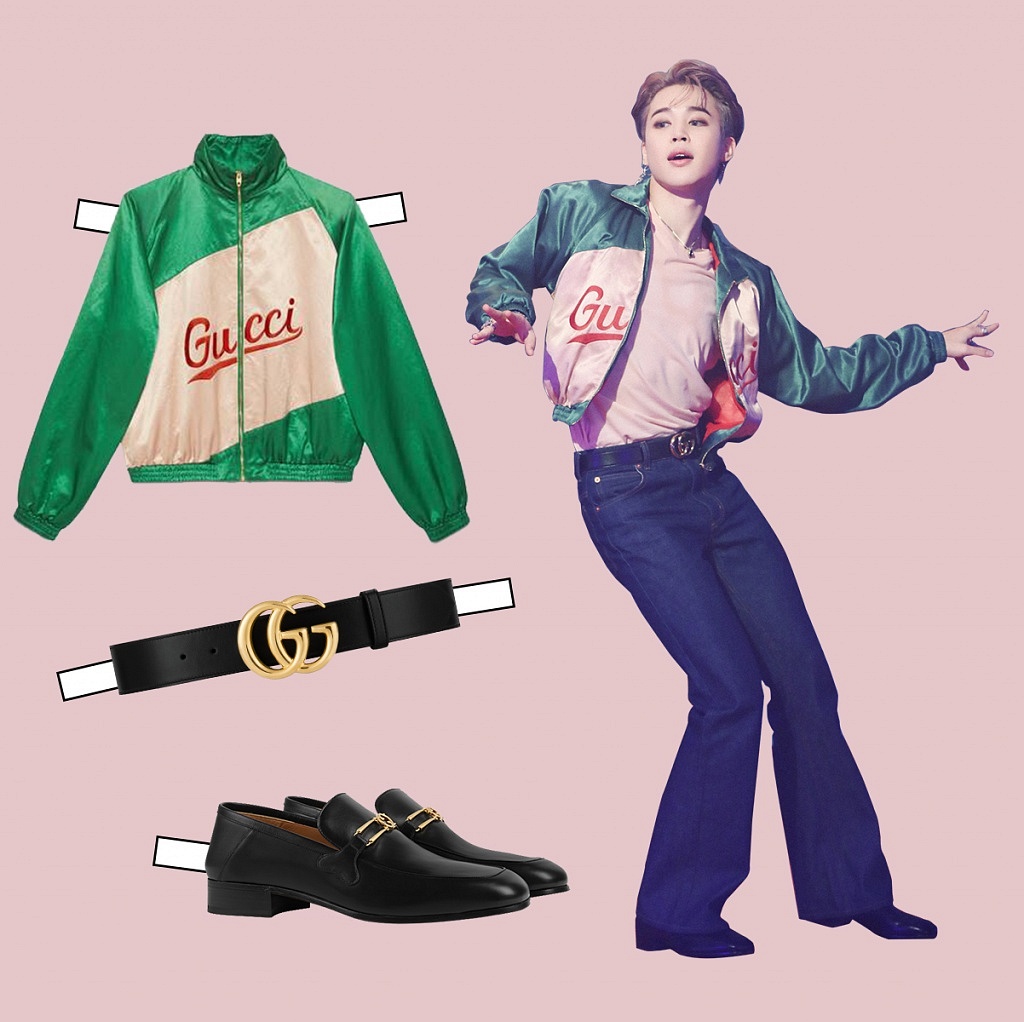 A cotton viscose jacket with Gucci script will accentuate that glitz and glamor if you partner it along with a GG Marmont leather belt with shiny buckle and Gucci leather loafers with interlocking G.
On J-Hope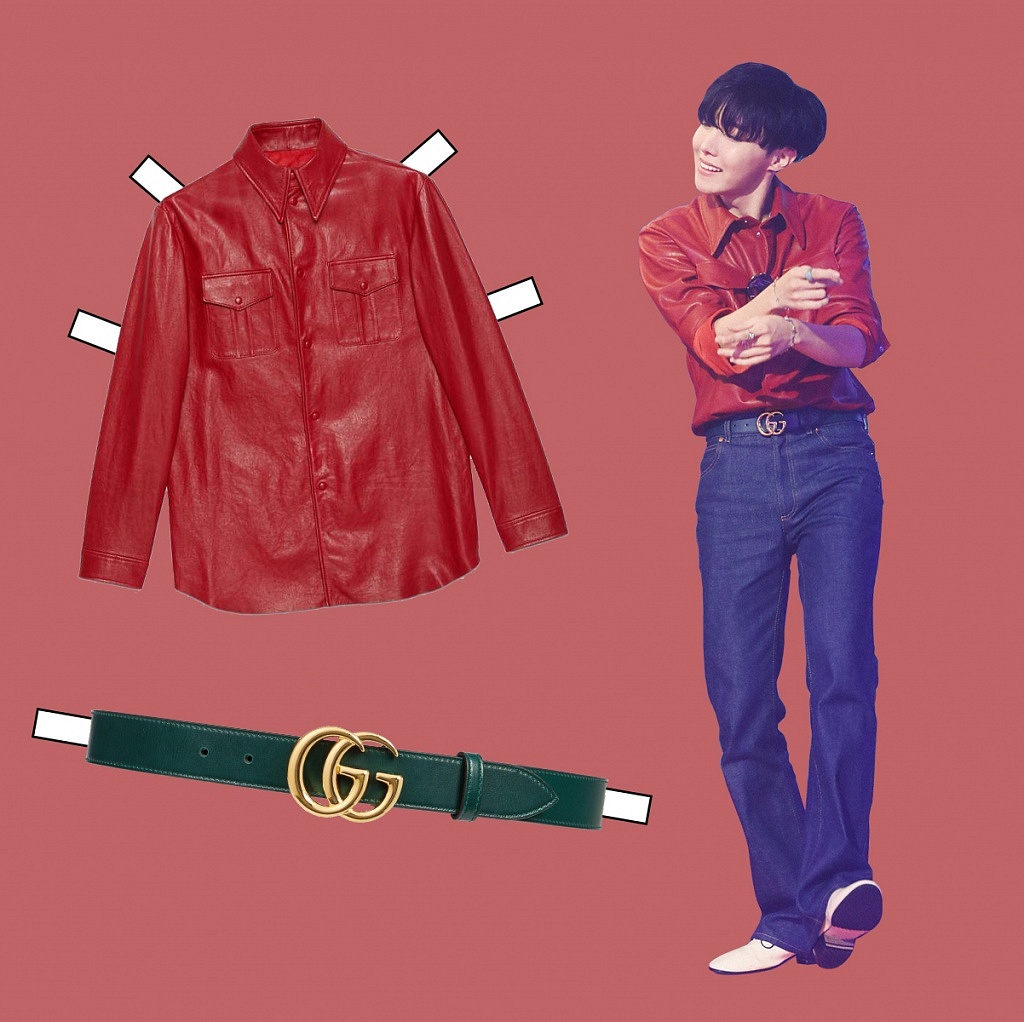 Bring an edge to your style while maintaining your swagger with a vibrant leather shirt with point collar paired with the GG Marmont green leather belt, both from Gucci.
On V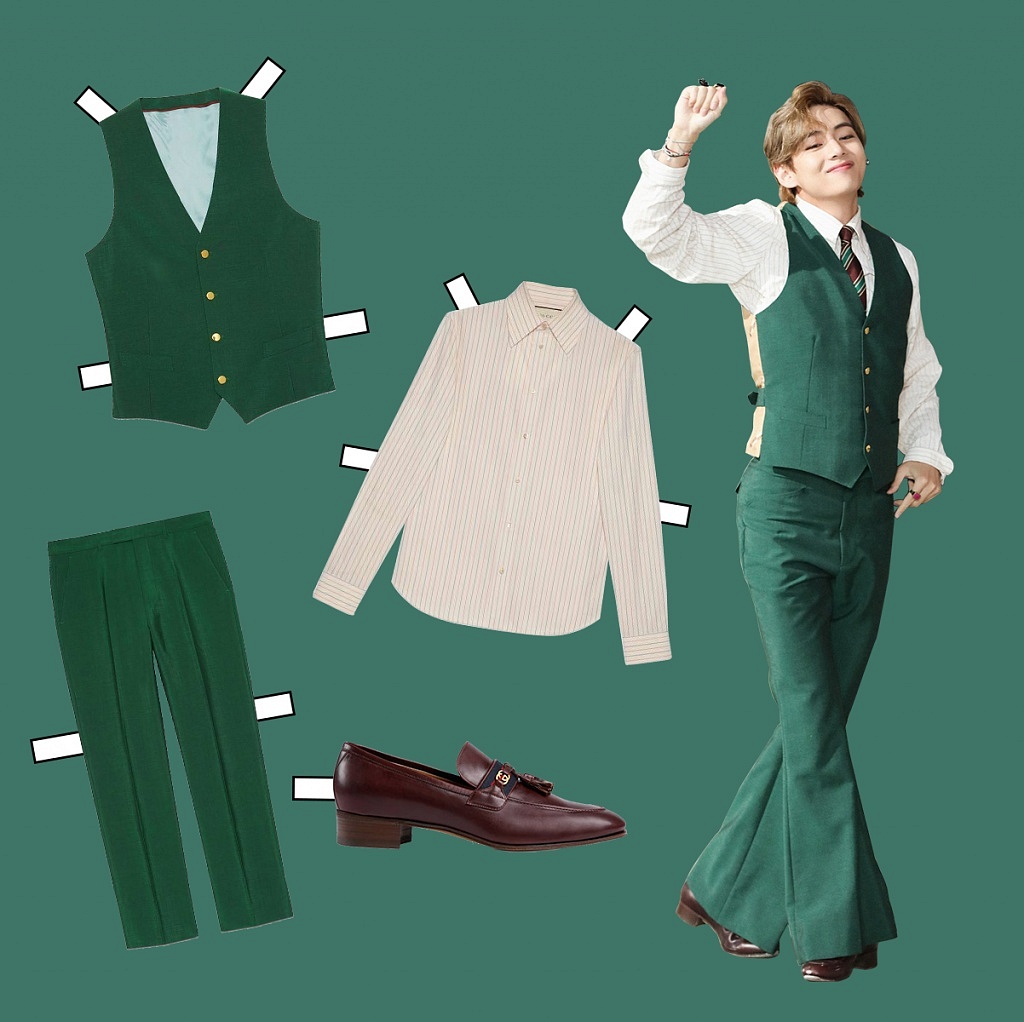 Stand tall with a Gatsby style look by wearing these washed striped cotton shirt, wool mohair formal vest, wool mohair tailored pants, and a pair of loafers with web and interlocking G, all from Gucci.
On Jungkook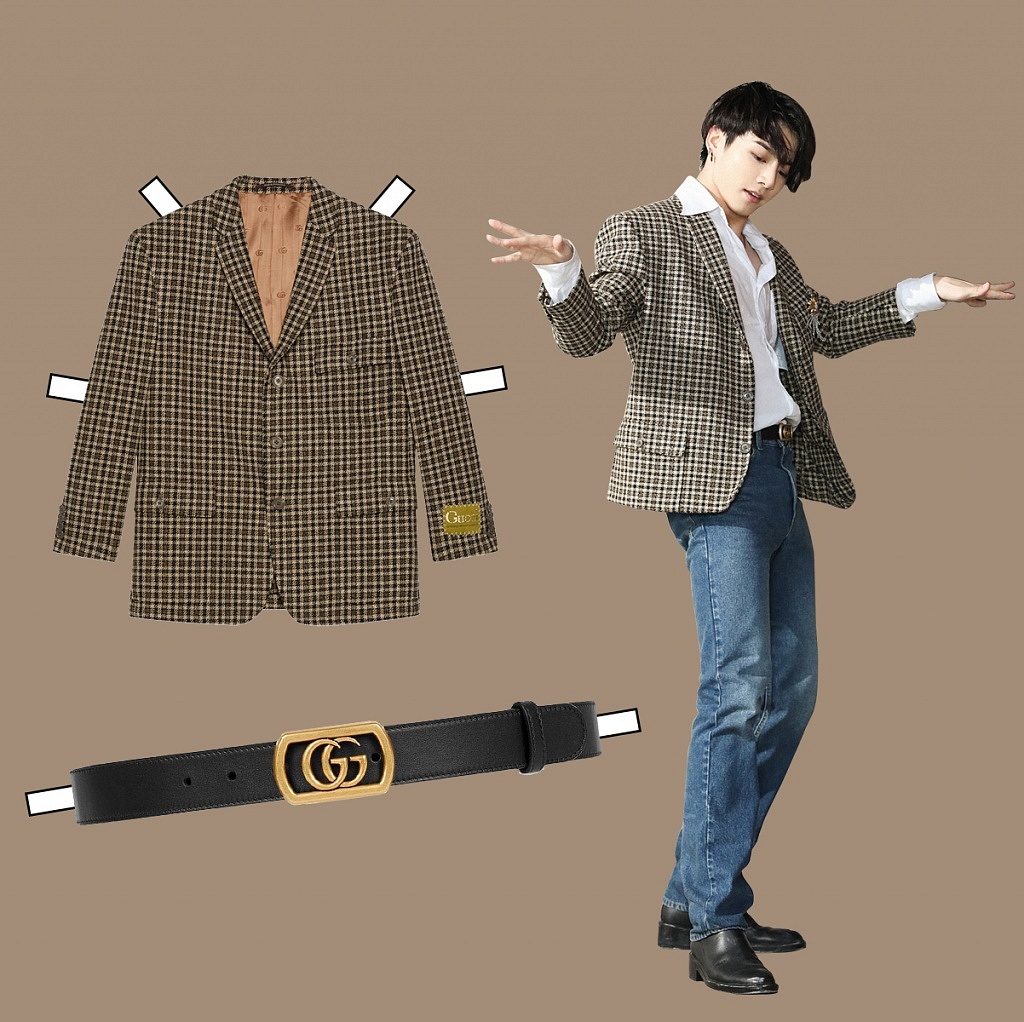 Why not keep it simple so you can "dance to the break of dawn," as the song goes, and wear a checkered wool jacket with Gucci label and belt with framed double G buckle.
On Suga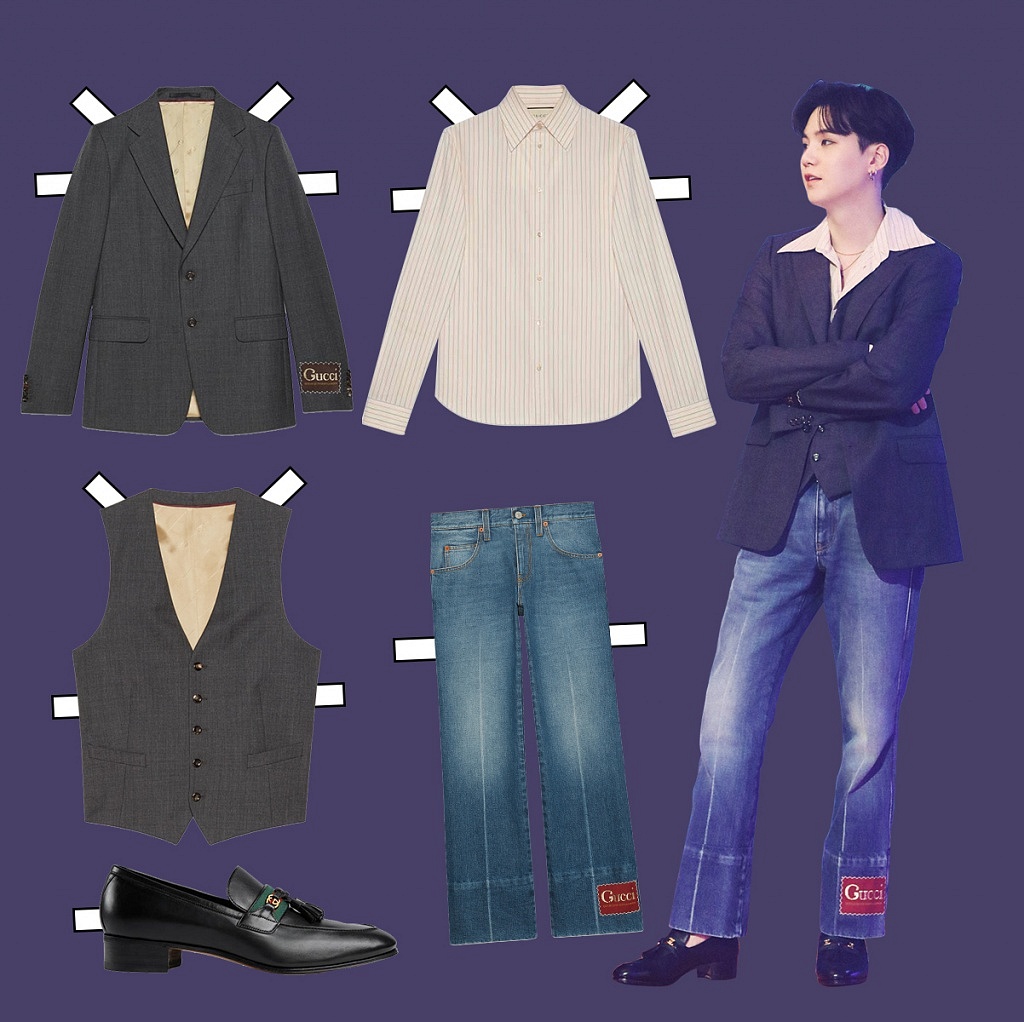 Rock the classic look like Suga with a wool jacket and formal vest, washed striped cotton shirt, Marble washed denim flare pants, and a pair of loafers with web and interlocking G, all from Gucci.
On Jin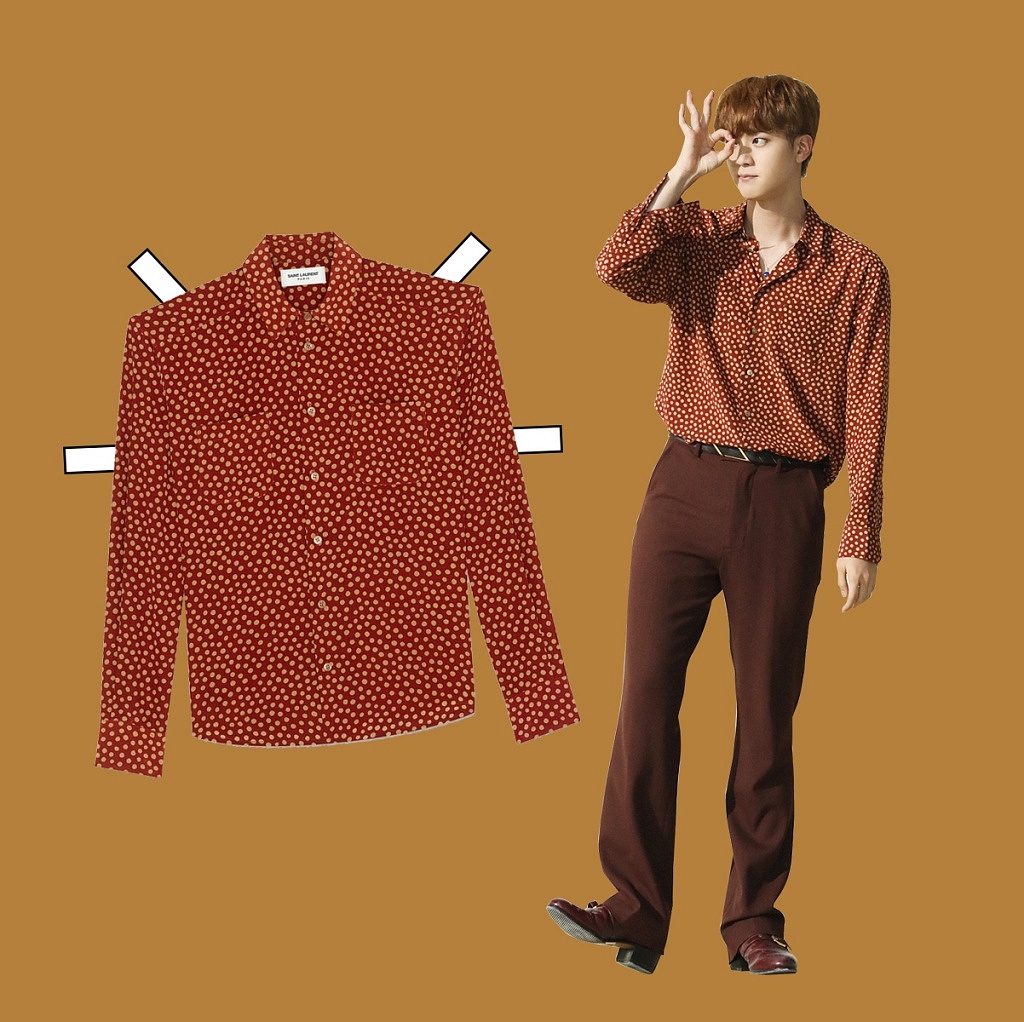 "Bring the fire and set the night alight," with a fresh and minimalist fawn polka-dot cropped shirt in silk by Saint Laurent.
With their music and fashion statements of making the old new again, it gave their fans the summer bop that they were looking for during the pandemic.
As Suga described their new single, "Dynamite" is a "disco pop with a fun and cheery vibe" that "sends a message of happiness and confidence."
"It's dedicated to all the people who feel like they've fallen down while running a marathon. Even if you're going through tough times, let's do what we can in our places, and find freedom and happiness through dance and music."
Product photos courtesy of SSI Group, Inc.
Members' photos are from Facebook.com/bangtan.official
Layouts by Paul Fabila
Asian Dragon Magazine is a prestigious business and lifestyle publication that caters to the respected elite in our society today, presenting the efforts and achievements of the Filipino-Chinese community as well as the mainstream business community in the development of our nation. You may order the physical copy of the magazine on Facebook and Lazada, or download the digital copy from Magzter.