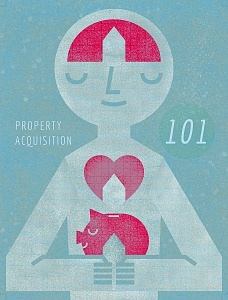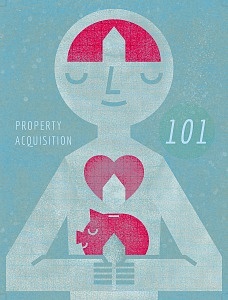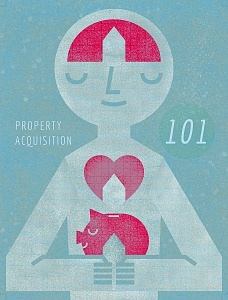 Blessed are you if your parents or relatives gift you with a home for your wedding. For the most part, you'll be worry-free about mortgages or amortizations. However, one of the biggest dreams and decisions anyone will make is the actual purchase of a property, a place to call your own. It doesn't matter if you're single, married, about to raise a family, or already with grandchildren—getting a place that you paid for, decided on, and eventually will decorate and infuse with your own happy memories takes financial, emotional, and psychological investment.
It's not just about having sufficient funds, adds Enrico Sevilla, a licensed real estate consultant. There are many questions one needs to ask oneself, and your future lifelong partner, about acquiring property.
These are just some of the basic considerations one might think of, but there are others that are overlooked, as well.
In the excitement of owning a first home, couples would also do well to check on the developer. "Are they purchasing property from a reputable and reliable developer with an outstanding record of project delivery in terms of quality of materials used as offered and advertised; in terms of fully completed project delivery as offered and advertised; and in terms of date of delivery of fully completed project as offered and advertised?"
Sometimes, even the swankiest of buildings might have glitches. Ask your property consultant, advises Sevilla, if "the project has the necessary local government permits, an HLURB License to Sell, and necessary clearances and/or occupancy permits. Is the project sitting on land in a zone approved for the activity or project that has been or will be built upon the land zoned for the specific use and purpose? Is the property in a safe zone with no hidden geologic faults? Are there environmental concerns or risks? Are there water, electric, and communications facilities or providers readily available for immediate use by the owners within the area? Are the property's Transfer Certificate of Titles (TCTs) or Condominium Certificate of Titles (CCTs) encumbered, or are they free and clear of any annotations and encumbrances other than the usual 'Deed of Restrictions'?"
He adds that currently, condominium "theme" projects are the preferred development of newlyweds and young families. "The hottest buys right now are these projects which are located very near their places of work, which have raised standards of living. These mostly cater to the professionals. These places offer 'clubhouse type' amenities like spas, swimming pools, and sports and gym facilities."
There's more out there than your usual condo digs, says Sevilla. There are options such as rent-to-own, buying foreclosed property, or going all out and buying a brand new house.
Rent to own. "The advantage to buyers is, there are no full downpayment requirements. More often than not, full downpayment is based on accumulated 'rent' over a specific period and serves as non-refundable earnest money payments, giving the buyer a fixed medium-term payment schedule. Since Title and Tax Declaration are still in the name of the Lessor, real estate tax liabilities are still borne by the Lessor.
Buying foreclosed property or auctioned tax delinquent properties. "The advantages to this are that buyers do not pay the full market value of the property; purchase price is only a fraction of the actual market value. In the case of auctioned tax delinquent properties, the auction price is initially based only upon the unpaid tax arrears of the tax delinquent property owner—'piso mo manalong barko.' If the owner redeems the property, the owner pays two percent per month based on the price of the winning bidder; if not, the winning bidder shall consolidate the title of the property in his name through a judicial process."
House-buying basics
Enrico Sevilla, a veteran licensed real estate consultant, appraiser, and broker, offers the following advice for newlyweds looking to buy their first house:
Ask yourself: What can you afford in terms of disposable incomes and provisions for housing? Are you in a position to purchase, or are you better off renting in the meantime?
If you are in a position to purchase, is it through installment or outright cash purchase?If you are better off renting, which type of dwelling will you rent—a small house, a townhouse, an apartment, a condo? Where is your ideal location?
Should you decide to purchase, where would your ideal location be?
Distance between place of work and home are critical and important factors that should not be overlooked. Many make the mistake of mistakenly preferring to rent or buy a house at some distance from their place of work "kasi mura ang rent" or "mura yung pagkabili ng bahay."
They fail to factor in the travel time to and fro their house and their place of work; the actual cost they incur in their travel; and the aggregate cost in terms of fatigue, quality of life, and lost "man hours" of productive and utilitarian opportunities in their commute.
When all of these are factored in, would they have had a better quality of life in terms of productive and utilitarian man hours and lower gross total expenses had they purchased a more expensive house or paid higher monthly rent for a closer dwelling? Would the couple have enjoyed more quality time at home, or would have they been too tired, irritated, and grouchy because of the extended travel time? How much will their "net life benefits" turn out to be?
Should you decide to purchase, how long, how much, and at what rates are you willing to pay to maintain the lifestyle you have set for yourselves? Will you be able to easily set aside the monies for these long-term expenses? Have you factored in the additional expenses you will have to set aside if and when you have children? – RA
Illustration by Abigoy
See the essential checklist when getting your dream home inside the magazine. This article originally appeared on Asian Dragon Weddings 2015 issue, available for order on Lazada or downloadable from Magzter.