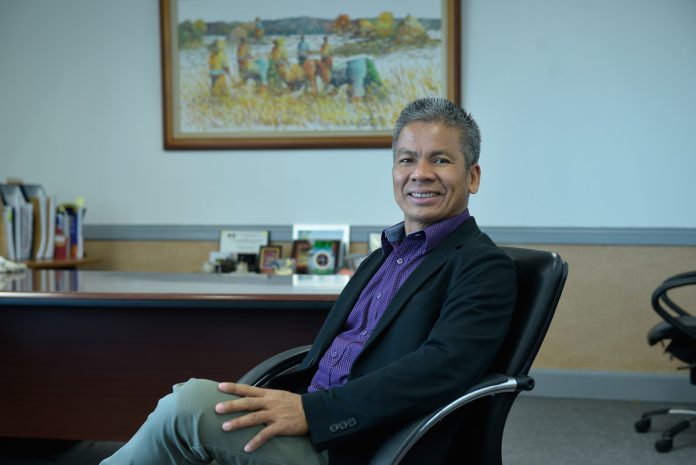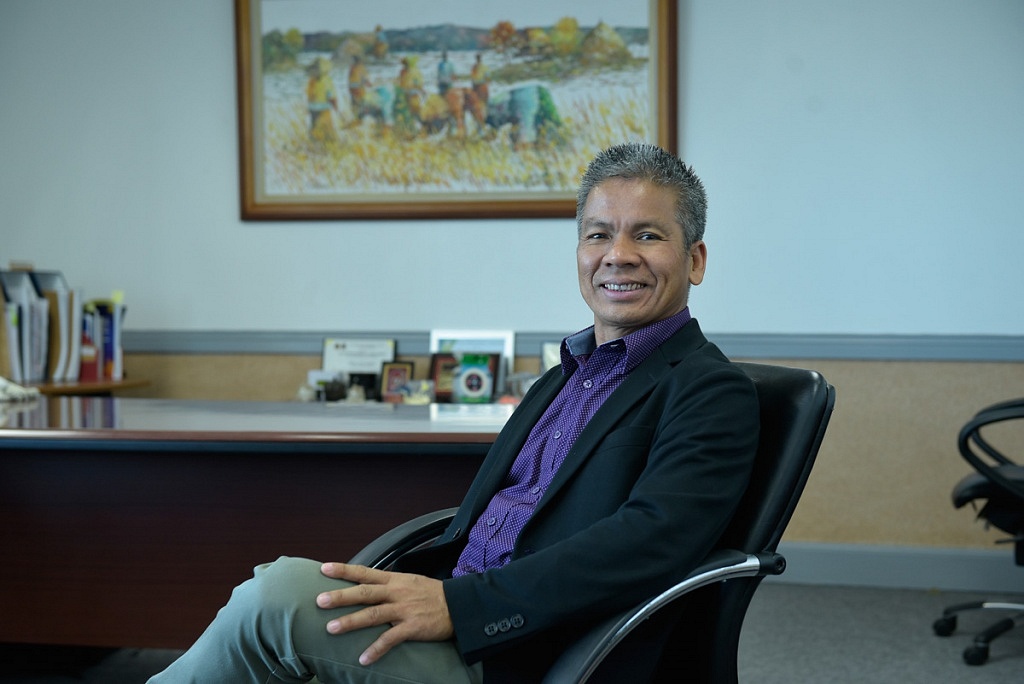 Dr. Arnel N. Del Barrio, executive director of the Philippine Carabao Center (PCC), grew up in a farm in Camarines Norte in Bicol. It was his father who tilled the land. They owned several carabaos to help his father in his work. Young Arnel was tasked to take care of the animals.
Thus, while other boys his age would be happy to have a puppy to raise and play with, Del Barrio had a herd of carabaos. He fed and bathed them and took rides on every one of the animals the family owned. Having spent so much time with them during his childhood, he learned a lot about carabaos.
"They're very intelligent," he said. "They remember the people who maltreat them. Never use a whip on a carabao because once you do, you'll never earn their trust. They will not obey you and they will try to avoid you."
With his strong affection for the animal, Del Barrio eventually took the helm of PCC. Located in the city of Muñoz in Nueva Ecija province, PCC is attached to the Department of Agriculture (DA). It is mandated to oversee the implementation of the Carabao Development Program, a continuous organized effort to enhance the native carabao's genetic potential to produce high quality milk and meat, and as well as draft and hide.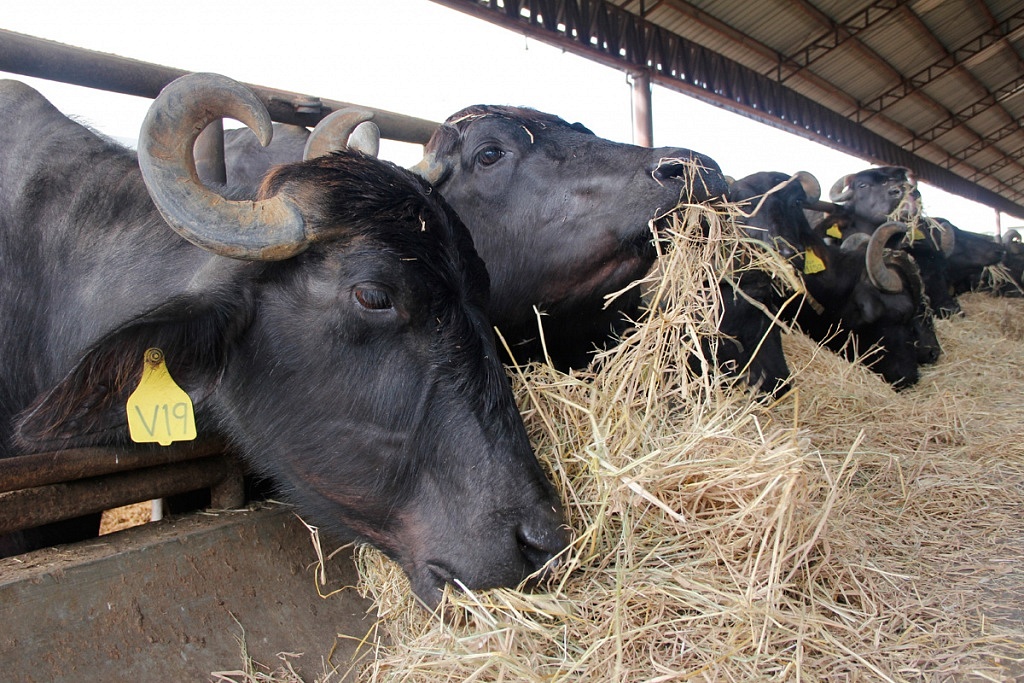 "The carabao is still very much a part of Philippine culture. It's used as a symbol in traditional rituals and in town fiestas. But we feel it still has an important role to play in our country," he pointed out.
Thus, PCC is not about to have the carabao relegated to just being a cultural symbol. It's given the animal a new lease on life, or a change in career. More than just a cultural icon now, it's a social icon, too. Its place is still in the farm, but its duties have been changed. It's no longer a tool but a new source of income for farmers.
PCC is also busy improving the genetics of Philippine carabaos. Animals are imported from Belgium and Brazil and the finest of them made to produce offspring, thus creating a new generation of carabaos that are more resistant to disease and can produce high quality milk and meat.
"Admittedly, cows offer superior milk and meat. But a carabao with superior genetics can produce quality milk. Young carabaos also have quality meat," said Del Barrio.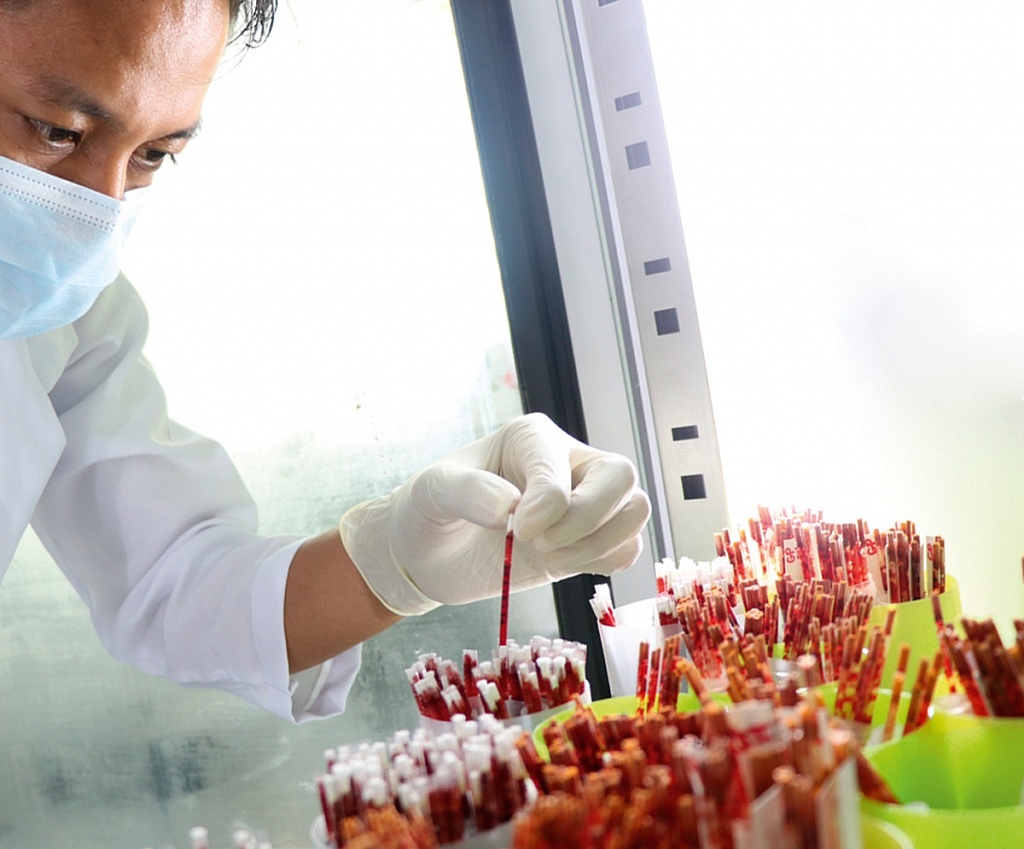 The PCC was created from a bill that was sponsored by then Senator Joseph E. Estrada. It was passed in 1992. At around this time, Del Barrio was based in the University of the Philippines Los Baños (UPLB), working on a research project. He had finished college at the university, having majored in agriculture, but his childhood love for animals inspired him to obtain his Master in Animal Science, and later a doctorate in Philosophy from the same university.
When the PCC was established, he applied for a position in the new agency and was conveniently assigned to the regional office in UPLB. He worked his way up to being the center director of PCC-Los Baños. His knowledge and passion for the carabao and PCC's advocacy didn't go unnoticed. Much to his surprise (but to the surprise of no one else in PCC), he was appointed executive director of the entire agency.
"I was surprised because one usually gets appointed to such an important position because of political connections. I am not affiliated with any political group," he told the media earlier when his appointment was announced.
Happily, the world he toils in is as close to perfection as one can get, where true achievers are the ones who get recognized.
Del Barrio is busy preparing for a budget presentation, yet there isn't a moment when he feels stressed or tired. His enthusiasm for his work never falters, and it rubs off on anyone who has the privilege of witnessing him in action.
He does take time for a "milk break" at PCC's own milk shop called Milka Krem. The shop sells branded fresh carabao's milk and almost any snack that can use carabao's milk as an ingredient, from ice cream and pastillas to cakes.

It seems that Del Barrio is very much at home in his new stomping grounds. He has his own staff house, and Muñoz is just a short drive from Cabanatuan City, which has its share of malls and restaurants. Yet, his family has remained in Los Baños.
"My wife tried living here with me at the staff house. She had everything that was needed in a home, which was actually a problem for her," he said with a laugh. "She got so bored because she was used to doing the household chores. But here, there was somebody assigned to do that for her. So, she went back to Los Baños. Anyway, two of our kids are still in school."
So, what he does is drive home to Los Baños in his Honda Civic every weekend. It's a long and arduous drive, but it's probably an effortless one for Del Barrio. After all, Muñoz and Los Baños have something in common. The two places are home to his life's passions: family and work.
Photographs by Andrew Co
This article originally appeared on Asian Dragon's October-November 2019 issue, available for order on Facebook and Lazada, or downloadable from Magzter.