These days we get from all sorts of news articles, tips, and advice on social media on how keep healthy amidst the current pandemic. No. 1, of course, is to stay at home and follow the quarantine measures imposed by government. Second is to boost one's immune system.
It's going back to the basics: Eat a well-balanced diet (more fruits and vegetables), exercise, get enough sleep, take your vitamins, and get some sunlight. Come to think of it, it's really living a healthy lifestyle.
Since the world is still in a rush to find a cure, it would be helpful for us to look into one of the world's oldest medical systems: traditional Chinese medicine (TCM).
"The primary goal of Chinese traditional medicine is to create wholeness and harmony within a person, allowing the mind/body/spirit to heal itself," states the website docmisha.com (http://www.docmisha.com/what-is-chinese-medicine/).
"Chinese philosophy states that there are two polar principles of life, yin and yang, and that they are dialectically opposed to each other. Imbalances of yin and yang within an individual may be reflected as illness, because the body is considered a microcosm of the world."
So the key to avoid getting sick is to have a balance of yin and yang. Or if one were already sick, it would be the Chinese doctor's job to recognize these influences, which cause the disharmony in the yin and yang, which in turn causes one to be ill. It is the duty of the Chinese doctor to restore the equilibrium, when any of these elements is in excess or deficient.
Here lies the importance of food in Chinese medicine. Food was taken not just for sustenance and survival, but also to help bring balance, and regulate and tune up both physical and mental health. They were chosen not just for nourishment and flavor, but also, more importantly, for their therapeutic qualities, to be taken in moderation and adjusted to one's state of health. There are foods that are "cold" to help reduce heat, and and those that are "hot" to heat up and invigorate the system and serve as additional tonic to strengthen corresponding organs in the human body.
Such a balance of opposing forces within the metabolism, forces that are inevitably part of the crucial interplay of the yin and yang, are the very principle behind the first product of the oldest distillery in the Philippines, Destileria Limtuaco & Co., Inc., a product first introduced to the market in 1852. See Hoc Tong (now marketed under the brands Vino de Chino and Vino Kung Fu) evolved to become the generic name for the Chinese medicinal wine product, now commonly called "Sioktong."
There is so much anecdotal evidence and several testimonies of consumers from five generations. The men attest to the product's ability to promote vigor and vitality, and the women take it for reproductive health. And this is the reason that the product still exists to this day.
Being an advocate of exports, Destileria Limtuaco & Co., Inc. rarely imports brands for distribution in the Philippine market. However, it has recently made an exception and agreed to import and distribute the legacy product of one of the oldest companies in Japan with a similar history, Yomeishu Seizo Co.Ltd. The company's leading product is "Yomeishu," a herbal liqueur first produced over 400 years ago in 1602 in Ina Valley, Shinto by the founder Sokan Shiozawa, in his desire to promote a healthier lifestyle, the company's core philosophy.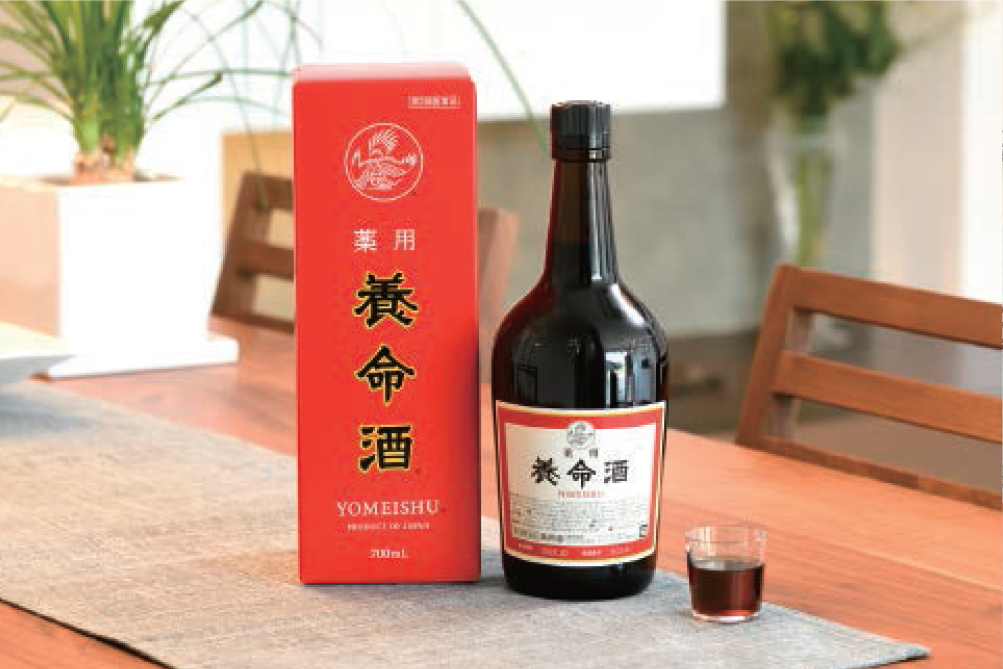 Yomeishu is known to help prevent illnesses, improves blood circulation throughout the entire body, fundamentally strengthen the constitution, and restore physical condition. It essentially heightens our body's inherent immunity and natural ability to heal, getting to the root of the problem to improve the various symptoms that arise when these natural abilities are weakened.
It contains 14 varieties of herbal ingredients such as ginseng radix that supplements deficiencies in the constitution, cinnamomi cortex that warms the body, and carthami flos that improves circulation, to name a few.
Such herbal preparations use alcohol as a base to efficiently draw out and preserve the medicinal effects of the herbal ingredients, keeping them as close to their natural state as possible. Yomeishu uses a traditional method known as "combined distillation," requiring high-level technique and experience in drawing out the effective components of each ingredient, which have differing rates of infusion, to maximize the extraction rate, and combining multiple herbs in the infusion to create what you call a "herbal synergy."
It is also recommended that Yomeishu be consumed in small amounts (one shot of 20 ml, 1-3 times a day, before meals and/or at bedtime) as part of your daily routine.
As people in their more advanced years—60 and above—are more prone to contracting the COVID-19 virus, it would be advisable to take extra precaution. A shot a day can help keep the doctor and virus away. As they say, better safe than sorry. Take care and stay safe, everyone.
Yomeishu Herbal Liqueur is available in selected Mercury Drug outlets nationwide. For more information about Yomeishu, please log on to www.limtuaco.com and www.yomeishu.co.jp.
The author is the CEO and President of Destileria Limtuaco & Co., Inc.