The muses are on the move.
They are no longer in museums, behind turnstiles and glass cases. Nor are they in galleries, on still pictures hung on silent walls. They've gone punk and playful, moving closer to the people. They've decided it's time for the art scene to blend into the sidewalks and bleed into sprawling urban complexes.
For about a decade now, a slow but steady movement has been stirring Taipei City. Art and design have transferred from their usual silos to quirky new addresses, known as Taiwan's creative parks. The biggest ones—Huashan 1914 and Songshan Creative Parks—used to be a winery and a tobacco factory, respectively. Today, these former bastions of industrialism manufacture something else entirely: ready-for-consumption, export-quality ideas.
It's not a concept that the Taiwanese pioneered per se. Some decades ago, artists revived inner-city New York's warehouses into today's SoHo. Beijing's Dagao International Art District was a cluster of abandoned industrial buildings before it became a premier creative work space.
Other creative parks were born out of an effort to preserve heritage sites. It's a win-win situation: architectural landmarks are restored unaltered, while the artists are thrilled to be in places with so much history and "soul."
For instance, the Red House in touristy Ximending was originally a public market, but is now a space for the creative industry. It's grown into an entire complex with a multipurpose space for concerts and exhibitions, and an outdoor market for local designs. Meanwhile, Songshan was born of the City Government's deliberate effort to create a public park for art and design. The old factory's large warehouses turned out to be perfect for exhibition spaces, and its former office building now houses the Taiwan Design Museum.
Despite having international predecessors, Taipei's creative parks bring their own distinct flavor. The locals love their cafes and all things DIY, so it's fitting that their art districts are teeming with cozy coffee and tea houses, as well as experiential encounters.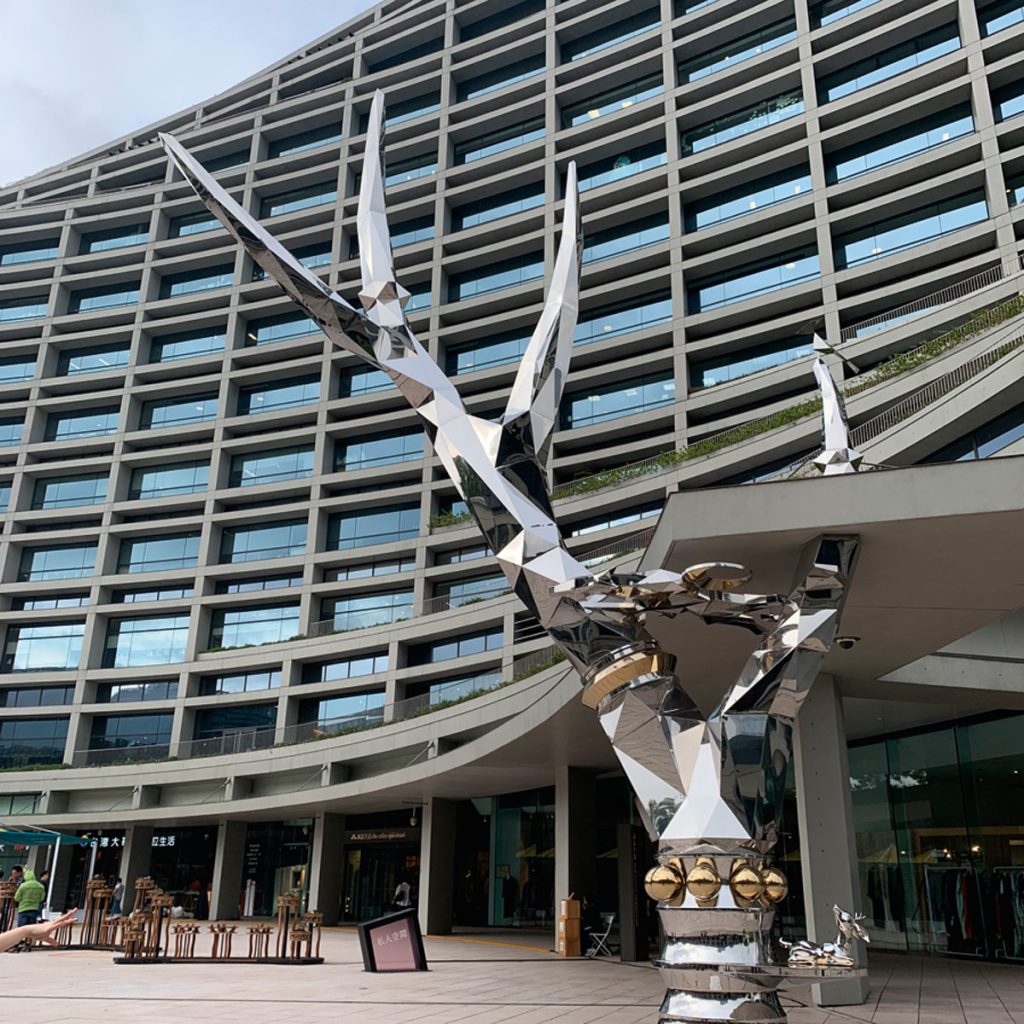 We're talking metalwork classes and leather workshops. Interactive exhibits and fresh design products you can interact with and buy. One-of-a-kind artworks that make wonderful souvenirs. You can even try your hand at glassblowing; there's a working furnace inside the Eslite Bookstore inside Songshan Creative Park! If that tires you out, grab a coffee or milk tea right inside the compound. Specially trained tea baristas are ready to whip you a memorable cup from freshly ground leaves!
Every once in a while, revolving exhibits and special shows are staged in the creative parks, so there's always something new to check out. A fashion event today can turn into a concert or play tomorrow. It's all part of the experience, temporal yet unforgettable.
The bottom line? Ideas are a powerful currency, and cities like Taipei are wise to invest in their cultivation. Muses of art and design belong to the people, and must therefore be where the people are. Here's hoping creative parks gain a foothold in the Philippines soon.
Photographs courtesy of Adrienne Dy
Know more on what Taiwan has in store for you as Adrienne recounts her encounters inside the magazine, available in all leading bookstores nationwide or downloadable from Magzter.