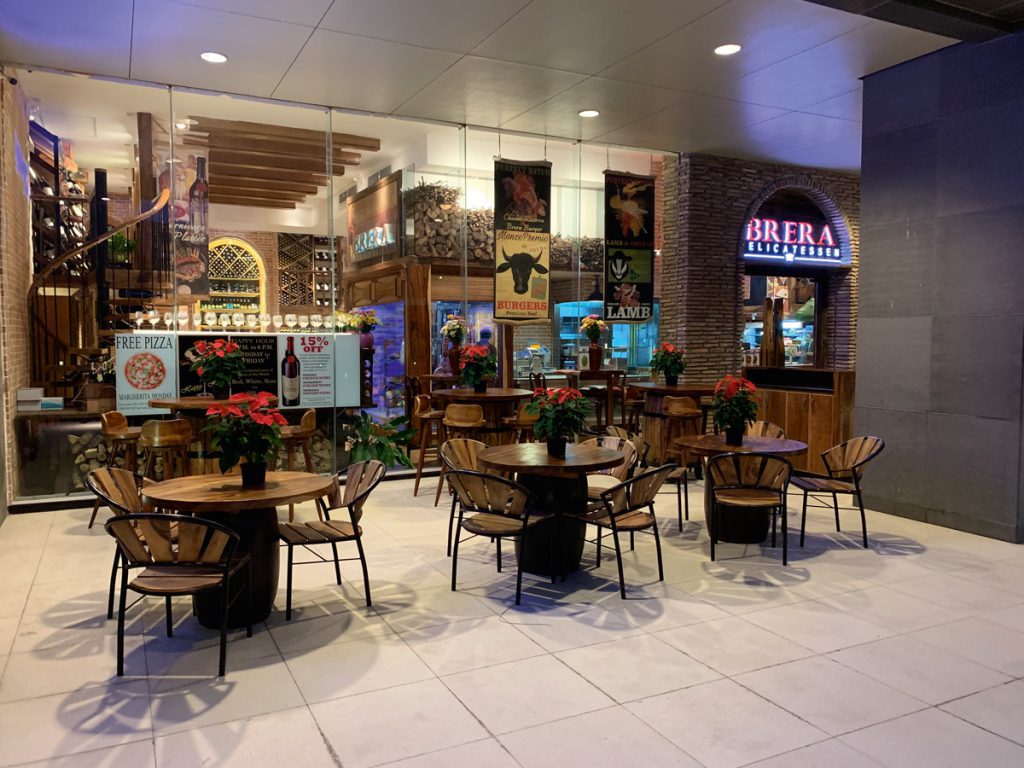 In Manila's maze of restaurants, finding the perfect place to satisfy your European food cravings can take a bit of detective work. But if your sniffing around takes you to the well-stocked counters of Brera Delicatessen, then it would be well worth it.
Tucked away (literally) along the new row of restaurants in Park Terraces, Makati, the delicatessen may be a bit hard to find if you don't know what you're looking for. (Here's a clue: It's right beside Smeg, the luxury appliance store.) But if serendipity is on your side and you happen to look through the windows, several things may pique your curiosity.
There's the indoor charcoal grill, greeting you right as you enter the restaurant. It makes the most wonderful sizzling sounds when there's something on the spit—usually some giant, juicy kebabs, or a nice, fat Wagyu burger patty.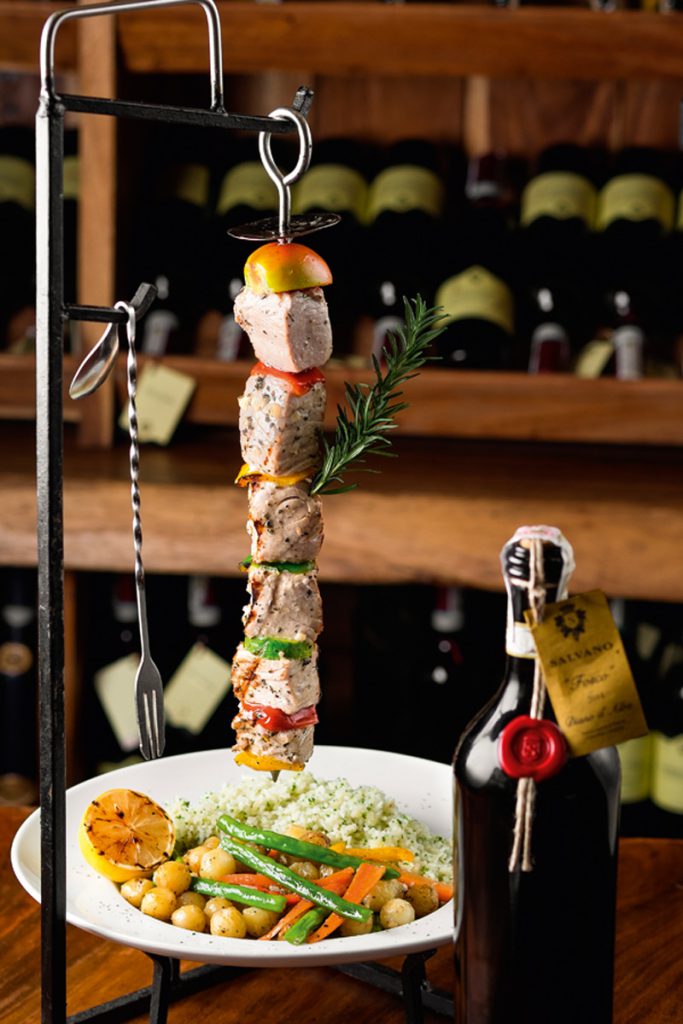 What makes the restaurant truly unique is its concept—what General Manager Paolo Durante calls an alimentari or Italian market-style dining. "It's supposed to be casual, not fine dining, but not fast-food either. We envision the customers coming in and selecting cheese, charcuterie, a bottle of wine, meat, fresh bread, and then sit down and dine," he explains. It's more like "find" dining—discover, select, feast, repeat.
So as not to overwhelm customers, Brera offers a weekday wine buffet, which allows dine-in guests to enjoy three featured wines at a time, to their heart's content. "When it comes to wine from all over the world, people start with their favorite because they are afraid to try something new. They don't want to spend so much and be disappointed. With our wine buffet, we avoid the problem. Guest can now find a new favorite. That's my problem—I always find a new favorite!" says Paolo with a laugh.
For meat lovers, Brera serves some mean skewers called espatada, served hanging over a plate of savory rice. They also have pasta dishes to share, served—surprisingly—inside a pastry shell. Crack it open to get first whiff of the different sauces—truffled brie, simmered tomato, or garlic cream.
But leave room for the steak. "We bring in meats from very select ranches in Australia. They're grass-fed, milk-fed, salt-aged. Our partner goes there and really inspects these butcheries, and he gets all these things from the best slaughterhouses. We go through this entire process," says Paolo.
As diners polish off their dinner with a large slice of baked New York cheesecake, they will realize that the deliciousness is in the details. It's what goes on before the plates hit the table that matters to the people who conceptualized the delicatessen. From careful sourcing, to attentiveness to the process, to the thoughtfulness of plating, there are no shortcuts. And they've only just begun.
"We always try to make something new. We have ingredients from all over the world, so every time we can come up with new recipes. Every day it is an ongoing process," says Paolo.
Brera Delicatessen Park Terraces is located at G/F Park Terraces Tower, Arnaiz Avenue, San Lorenzo Village, Makati. Call tel. no. 8478-7384 for inquiries or reservations.
Photographs courtesy of Brera Delicatessen
Discover Brera Delicatessen's state-of-the-art dry-aging room that produces even better meat as told inside the magazine, available in all leading bookstores nationwide or downloadable from Magzter.